PCT Week Four: Snow
The Pacific Crest Trail wants to test my sleeping bag's rating. Spoiler: it failed.
Heading out the door? Read this article on the new Outside+ app available now on iOS devices for members! Download the app.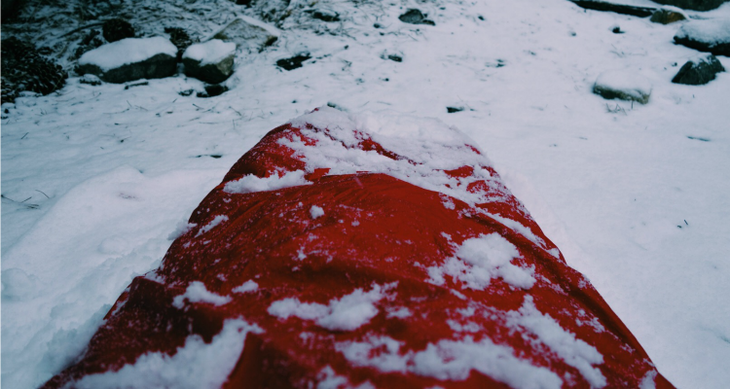 I was surprised by snow in the middle of the night. And it sure was cold!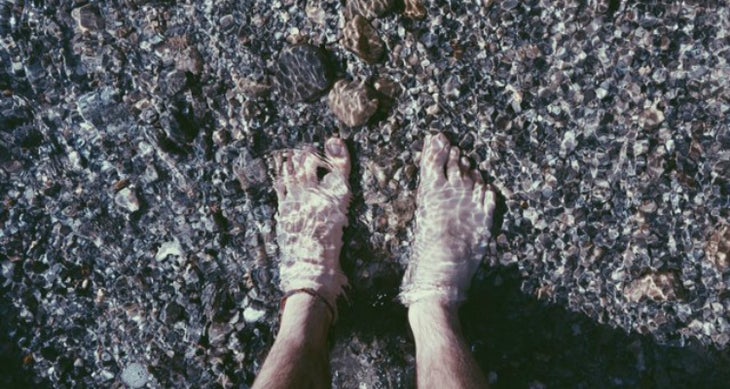 I finally found water in the desert! And enough to soak my toes.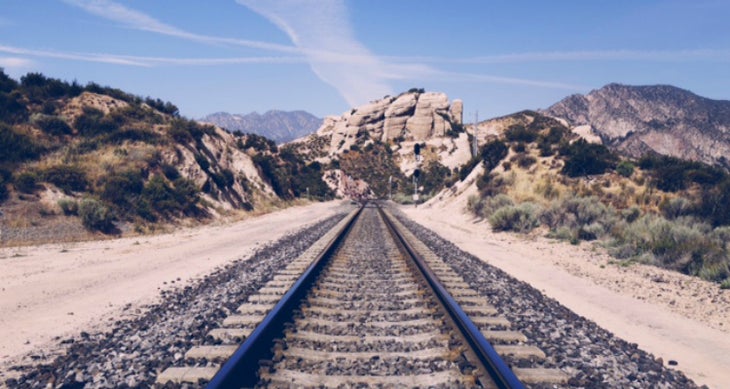 I love the juxtaposition of human signs and the wild on the PCT.
I let my toes soak up the evening light before settling in for the night.
In Southern California in mid May in the desert, it can snow. This is something I learned this week, as I got three days of the stuff to contend with.
It was my second night in the bivvy, and I was surrounded by tall trees dancing with wind. I was tucked away deep inside my sleeping bag at 6.30pm, amazed it could be so cold after being so hot all day long. In the middle of the night I woke to something wet and cold on my face.
Blinking awake, I dreamily looked out the tiny hole I left open at the top of my bivvy for air. Something was white. I blinked again. Everything was white!
I threw my trash compactor bag over my pack to keep it dry, and retucked myself further in my bag. I had found out two weeks ago that, although marketed as a 15 degree bag, it is only comfortable to 29 degrees for women. I had on all my clothes, and was trying not to think about my tent that has a real fly, my stove that cooks food as hot as I like it, and those warm nights that let me unzip my bag.
I spent the night flipping like a pancake, warming one side and then the next, and taking sips of cold, cold air out of the tiny hole open in my bivvy.
The next morning I was up with the sun, putting on my short shorts and dashing as fast as my numb legs could carry me to town. It was freezing, and I made good time because I couldn't take breaks. Instead of worrying about hypothermia, I put on my book on tape (Great Expectations) and lost myself in the story as I crunched through the snow.
The trail was varied, carrying me and Pip (the main character in the book) up and down along mountainous ridges. I steamed my jacket while rising and shivered my way down, slipping along the snow covered, rocky descents. I was alone and it was breathtaking.
Finding the way was challenging until I started following in the footsteps of a hiker who had traveled the way in the wee hours of the morning. Those footsteps and mine mingled until another set joint us, and the three sets all tromped along, silently taking in the steadily brightening day.
When I finally got to town, after waiting, turning white and bumpy with frost, for a ride with a few trail friends, I found myself in a sauna of a motel room with three other hikers. When it was my turn to shower, my skin turned bright red under the water. The warmth burned the cold right out of me.
My next order of business, after a heaping plate of hot, never dehydrated food, was to buy some warm tights and rain pants.
When the snow came for me again, later in the week, I put on my tights, then my puffy, then my whole rain kit and danced up the whitening mountain.
Now, strangely varied California, I am ready for anything you throw my way!