PCT Week Eight: Town Duties
It's not all hiking in glory on the PCT.
Heading out the door? Read this article on the new Outside+ app available now on iOS devices for members! Download the app.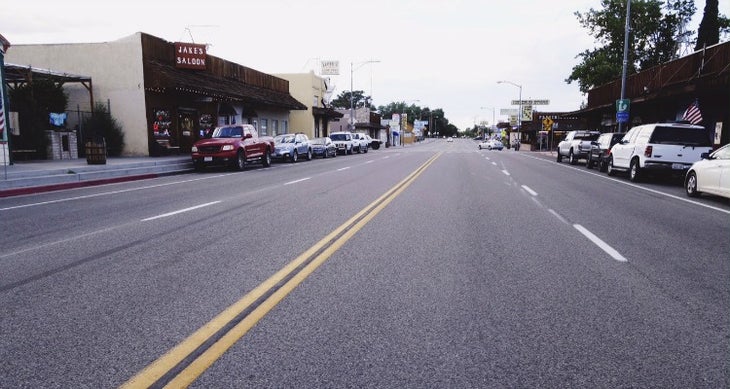 Lone Pine is a tiny town at the foot of Mount Whitney. I love it so much I stopped in town twice for my resupply chores.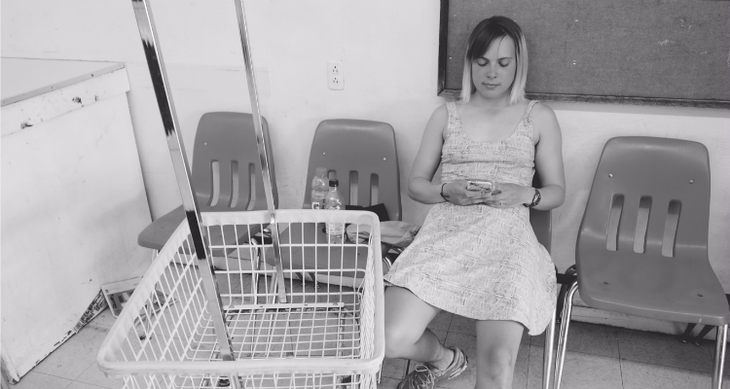 I get to do laundry (for my two outfits) every ten days or so. In Lone Pine's laundry mat I got to catch up on some blogging as well.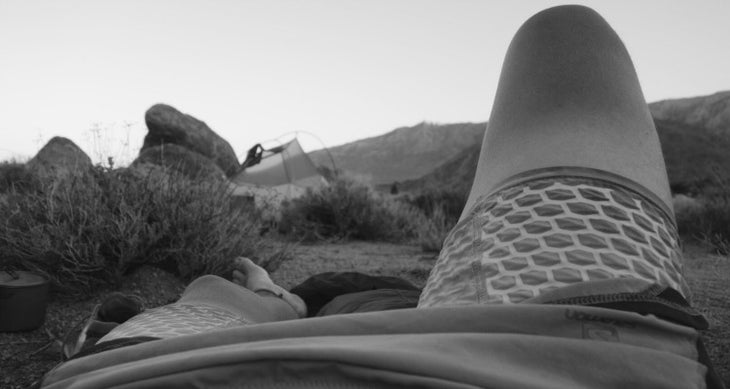 Lone Pine might be best known for the Alabama Hills — gorgeous rock formations made famous by old westerns (and modern movies: Iron Man, Django Unchained, etc.).
Life on the Pacific Crest Trail has every bit as much to do with town as it does with hiking. This week, I am bringing a little of town life into the account.
I stopped in Lone Pine, California twice during this trek — once out of Kennedy Meadows and again after Kearsarge Pass. Lone Pine is an adorable little town tucked away at the base of Mount Whitney. That huge mountain overshadows the homes and shops that make up the tiny place.
On both occasions I took to the Alabama Hills, incredible rock formations just outside of the town. The rocks twist and turn upon each other, souls struggling to get free from the thick clay.
Even better, the Alabama Hills offer free dispersed camping to anyone that cares to come. Setting up my tent, I dreamt of the many B-rated westerns that came to life in this strange landscape. Even modern films like Tremors, Django Unchained, Iron Man, and The Lone Ranger (the new one) were shot in these hills.
After a good long sleep among the multitude of stars that set out across the sky, my two town days were spent in a flurry of activity. We hikers often come into town with a long list of town chores.
Mine usually are as follows: get real coffee and enough food to almost make me sick, edit and schedule days and days of blogs, look for outlets to charge all of my electronics (camera, phone, external battery, InReach), eat real snacks, do laundry, eat lunch, back flush my Platypus Gravity Filter, reply to emails, drink at least one milkshake, schedule bill payments, shower (you can see this is terrifyingly low on my priority list), shop for groceries, eat my groceries, visit the post office, send out postcards, eat a disgustingly large dinner, sleep.
It can get extremely hectic.
On my last visit to Lone Pine, I couldn't help but remember my first zero, way back in Mount Laguna. I was sitting in a breakfast place across from thru hikers from last year. In all my new-hiker innocence, I asked, "What can possibly be stressful about town days?"
The road weary hiker replied that I could make town stays as stressful or easy as I wished — it was all up to me.
I puzzled over the answer at first, but now understand. Some zeros in town can be easy breezy. I simply pick up my package at the post office, stash it in my pack, and enjoy myself in coffee shops and restaurants.
However some zeros, like my first in Lone Pine, are painful. The post office might have terrible hours, the town could be too stretched out to easily walk, the grocery might not have the right snacks, your credit card company might want to send you a new card (causing your old one to stop working).
Luckily, I always know I only have a few hours until I get back to the endless simplicity of life on the trail. Then I just have to point my feet north and keep on moving.