Palm Springs, CA: San Jacinto Peak Loop
String together two 10,000-foot peaks on this 19.4-mile loop with a mix of trail and off-trail pursuits. Enjoy fine campsites and views of Southern California too.
Heading out the door? Read this article on the new Outside+ app available now on iOS devices for members! Download the app.
This 19.4-mile loop requires keen navigation skills. Knock it off in a long day or take it slow, like our map contributor, and earmark 3-to-4 days for scenic reststops, lovely campsites, and some "me" time.
Day 1Late start? No worries. From the top of the tram, the first night's camp is 2.4 miles in at Round Valley Campsite (marked as point WPT004 below).
Day 2Climb nearly 2,000 feet and string together two summits. This 5.1-mile section breaks north at Wellman Divide and climbs 1.2 miles to a short off-trail spur to Miller Peak. (10,400 ft.). Backtrack to main trail, and get ready: the next peak (San Jacinto Peak, 10,880 ft.) is less than a mile away and includes another off-trail pursuit. From the second peak, it's back to the main trail and onto Little Round Valley Campground.
Day 3This 7-mile stretch travels mostly downhill and links up to the Pacific Crest Trail. Retrace your steps from Day 2, skipping the detours to San Jacinto Peak and Miller Peak. Turn right at Wellman Divide and continue west 1 mile to the Pacific Crest Trail. Veer left onto the PCT, and continue 1.8 miles to Saddle Junction—a large 5-way intersection. Leave the PCT and hike east towards Willow Creek. Turn south just before WPT016 and climb ridgeline for 600-feet to camp three.
Day 4The final 4.2 miles offers impressive views of the Mojave Desert shimmering nearly 6,500-feet below. From camp, rejoin the main trail and turn right, continuing 2.3 miles to WPT019. Turn right and head to Desert View Overlook. Head back to WPT019, turn right, go 1.7 miles back to the tram.
Camp Permits: Book camping permits from Mount San Jactinto State Wilderness for nights 1 and 2 (http://www.parks.ca.gov/?page_id=636). Night 3 requires a Forest Service permit for the Desert View region. (951) 659-2117.
Mapped By Peter Rives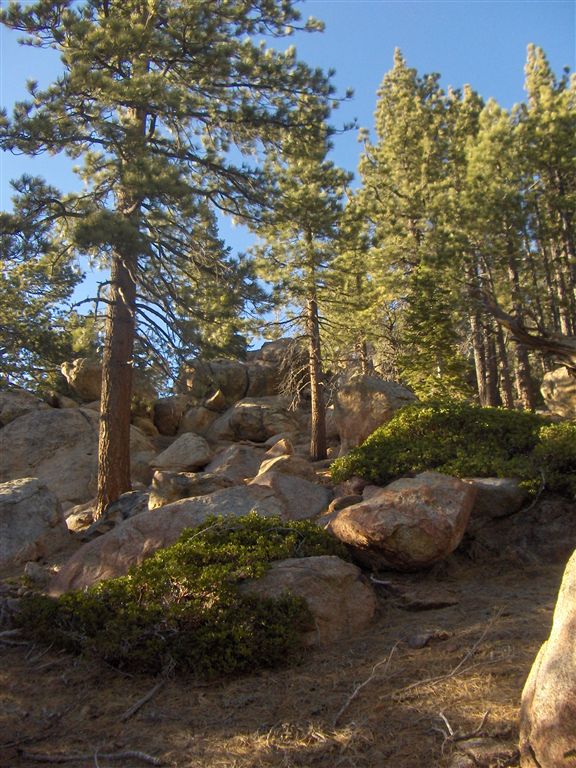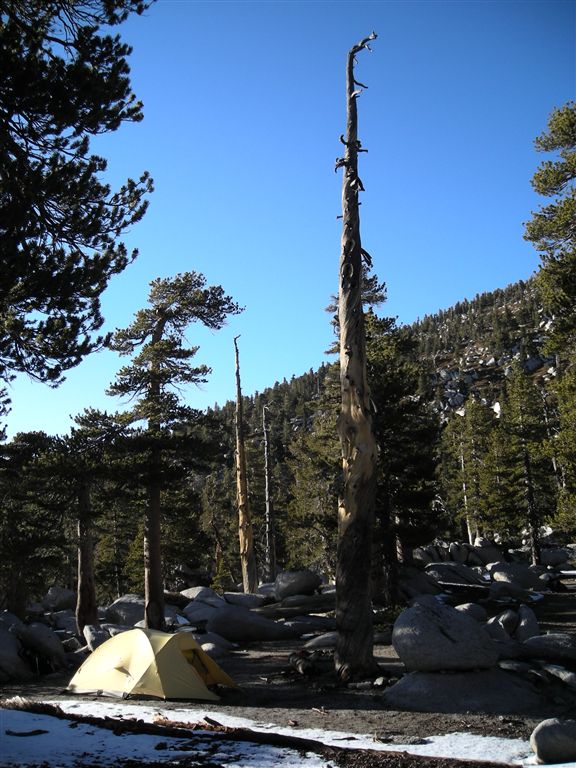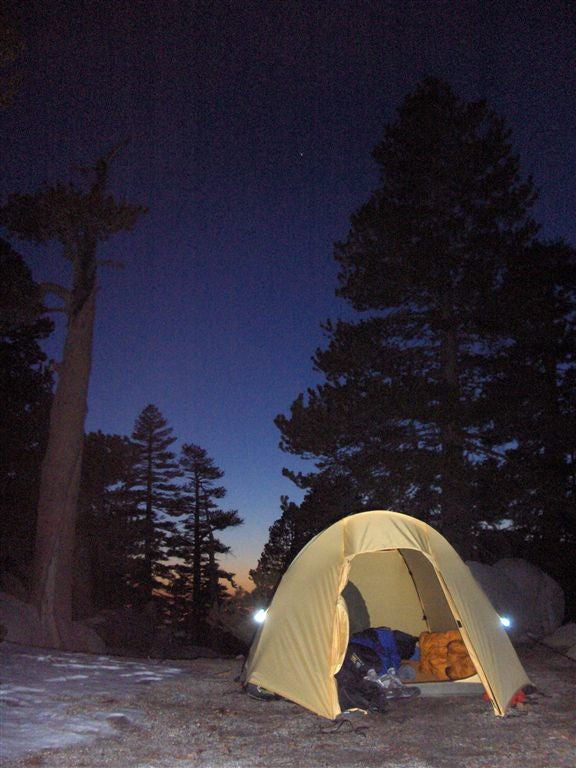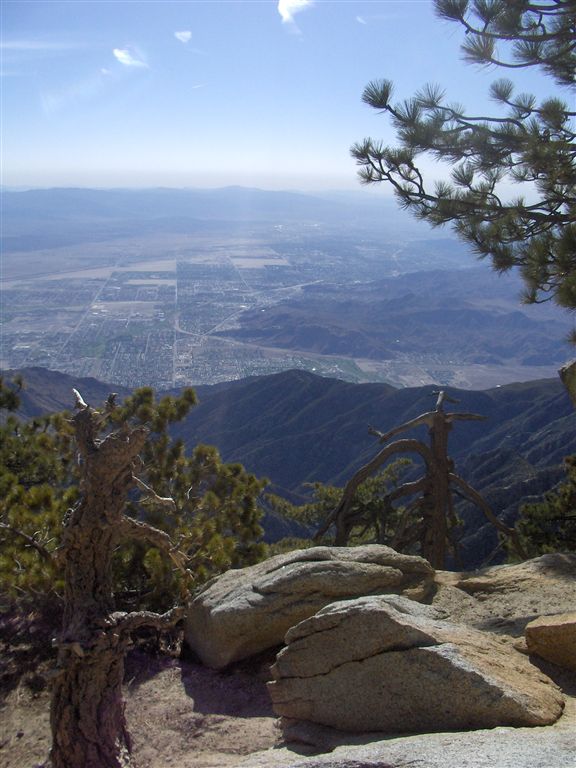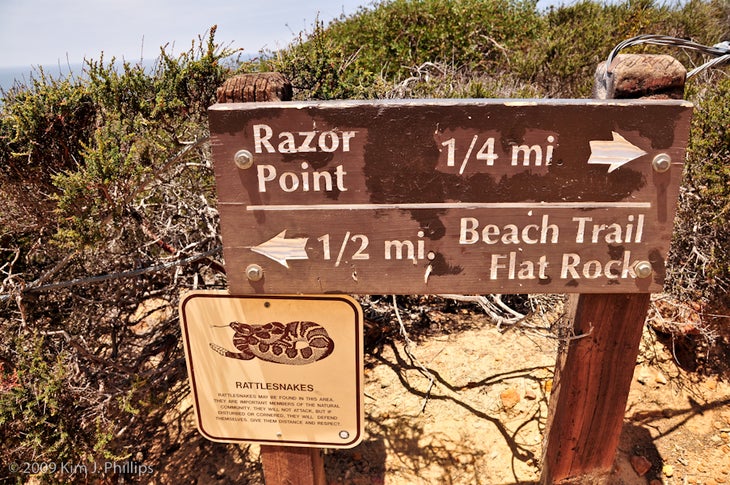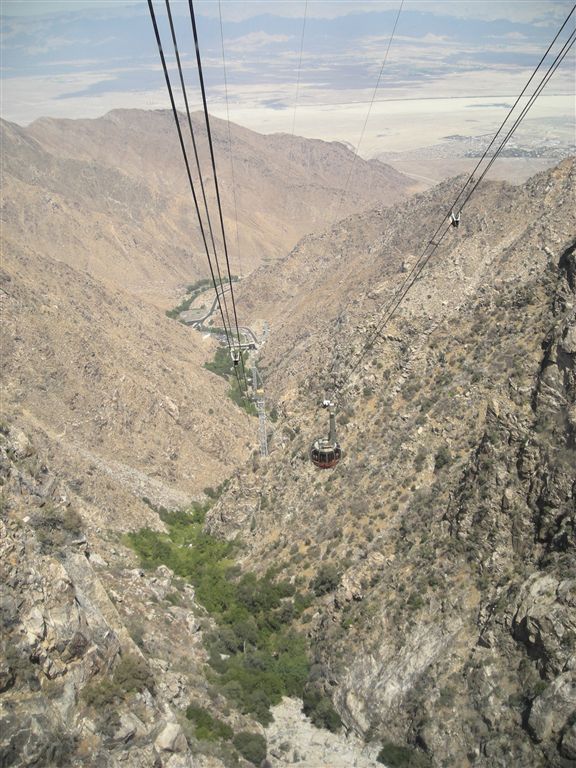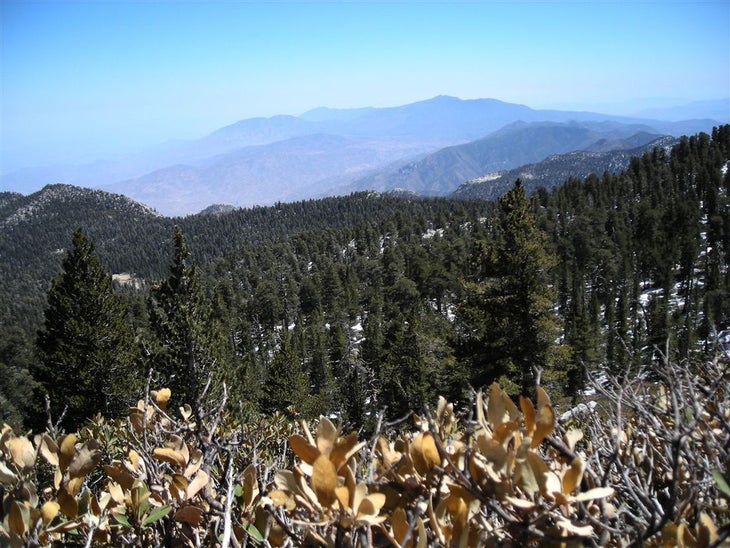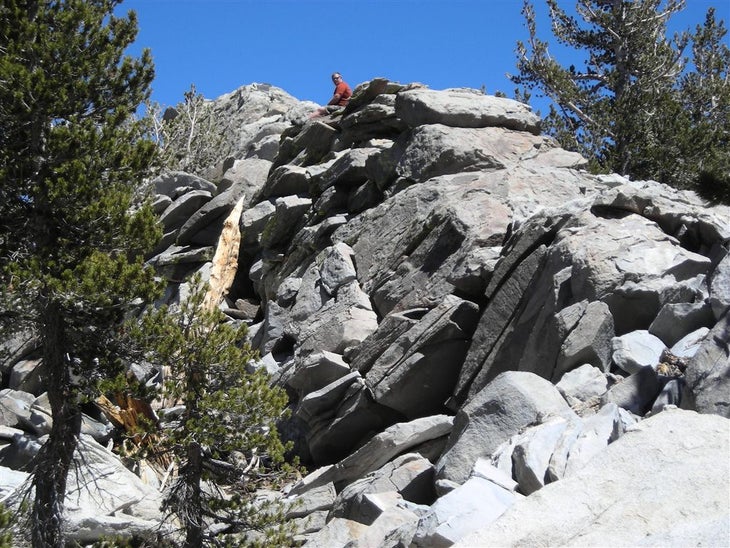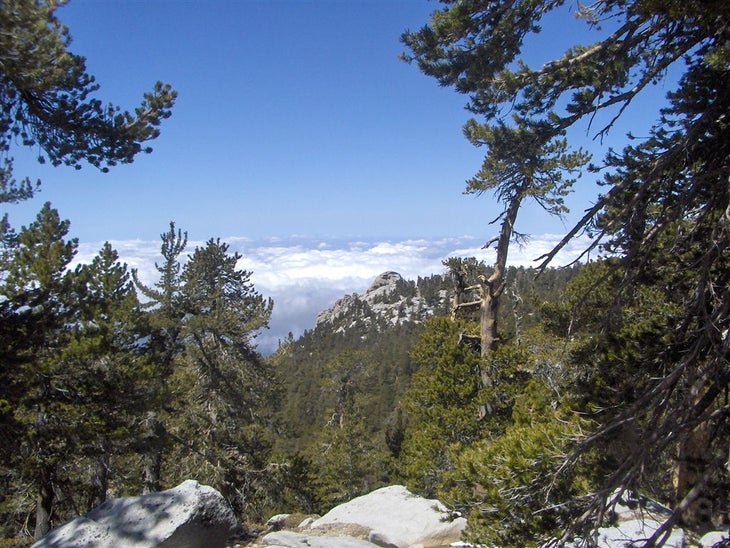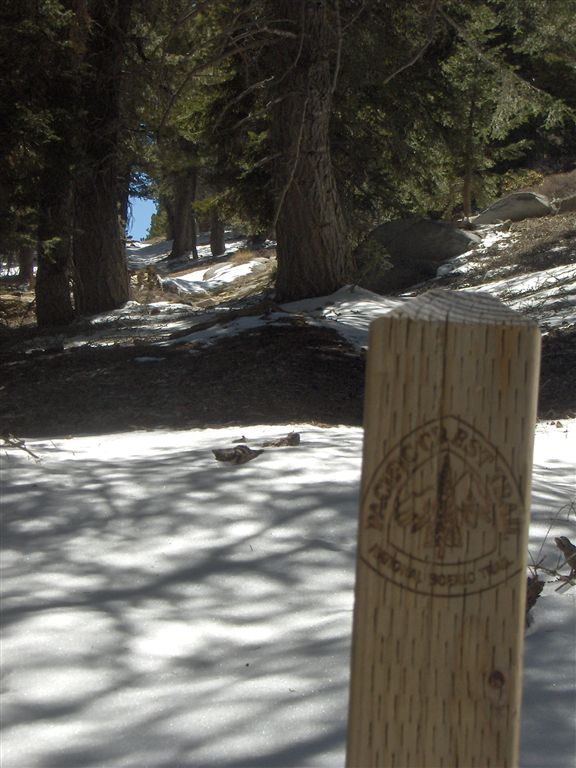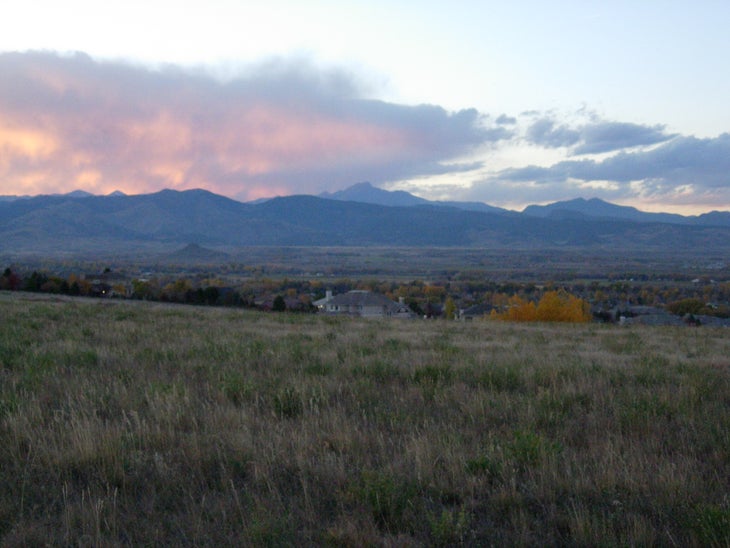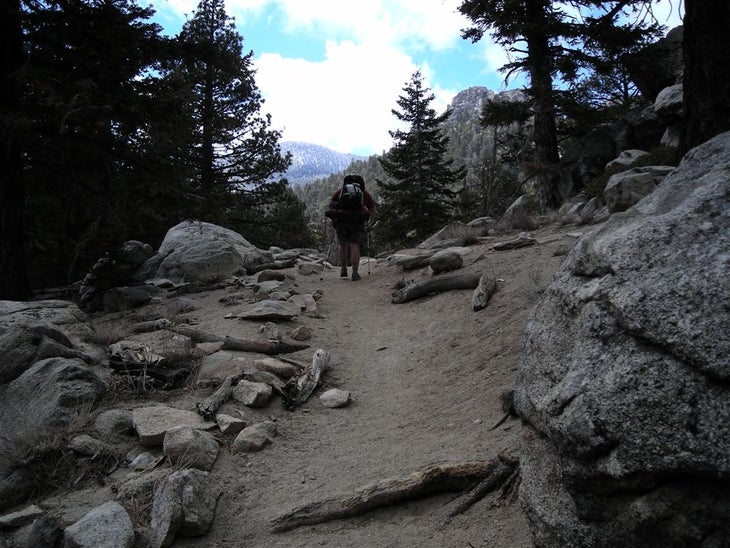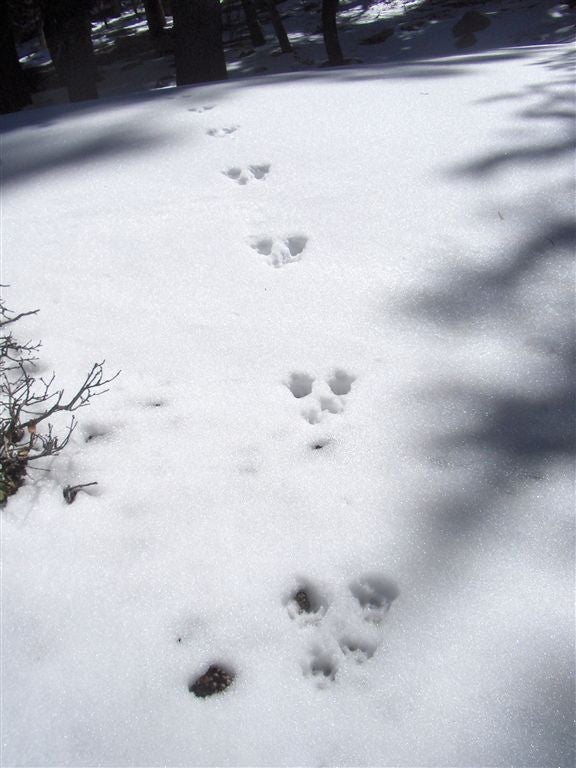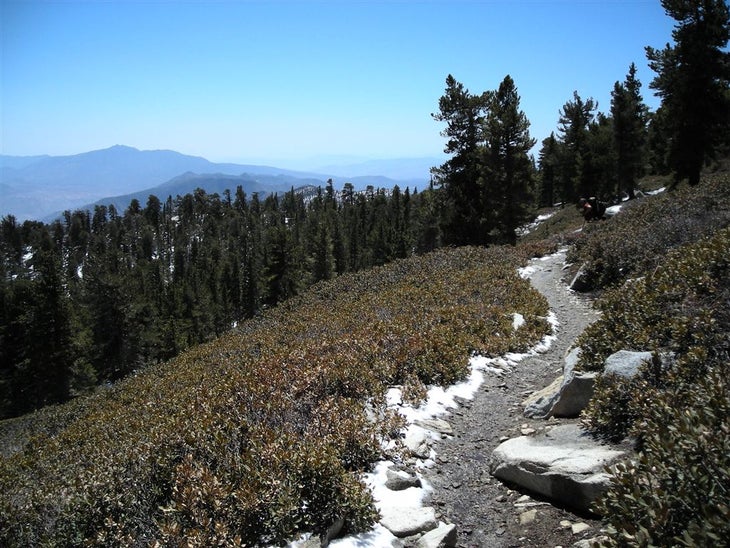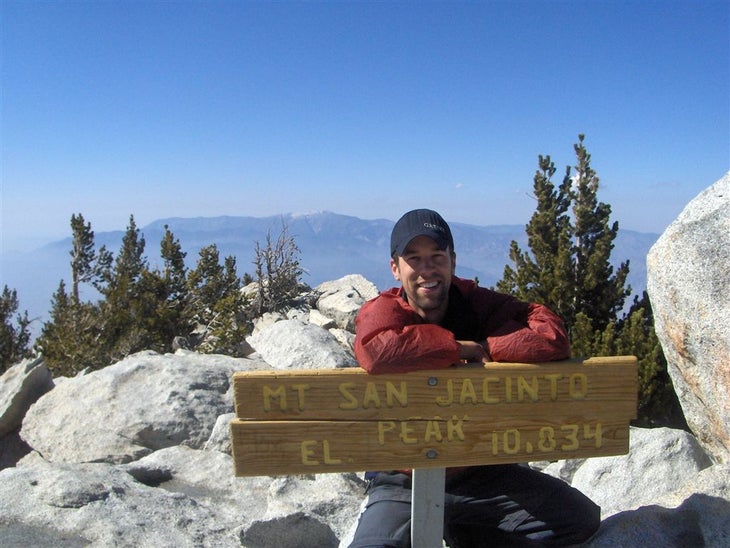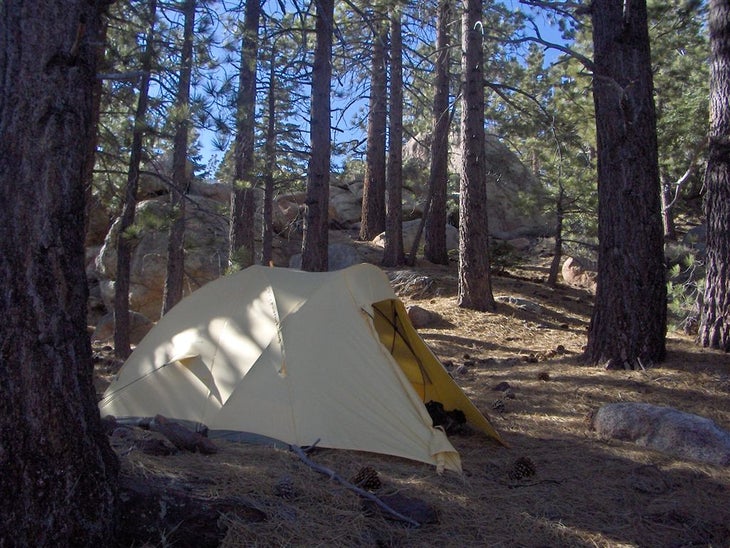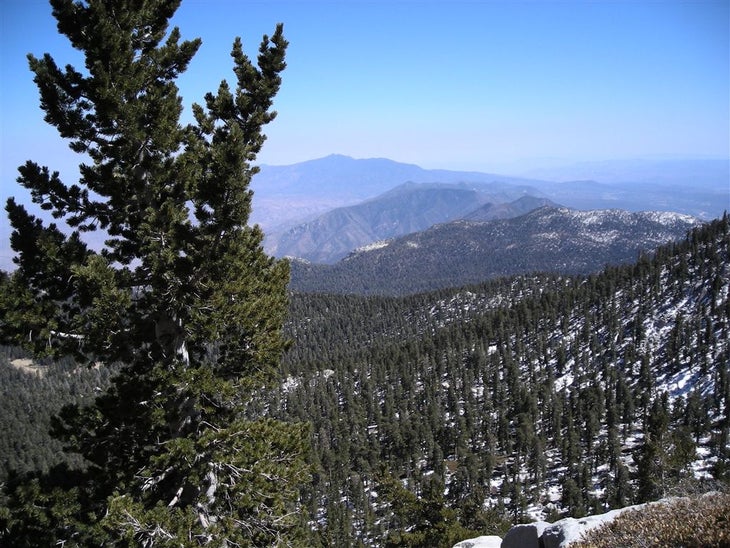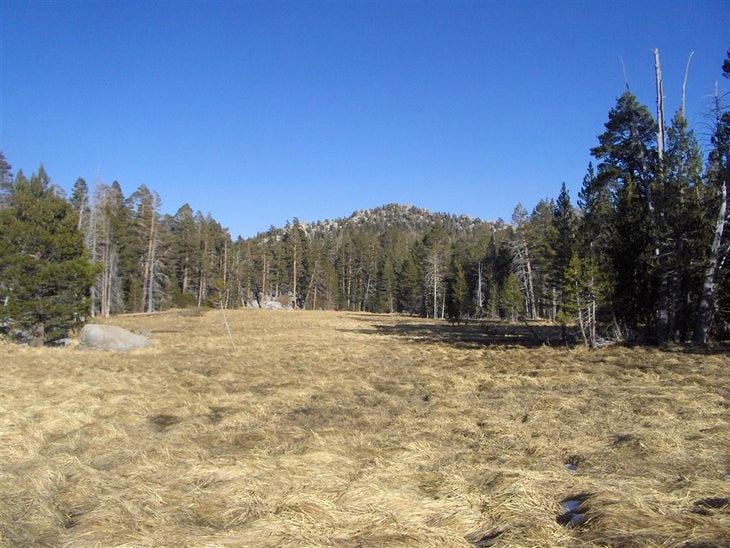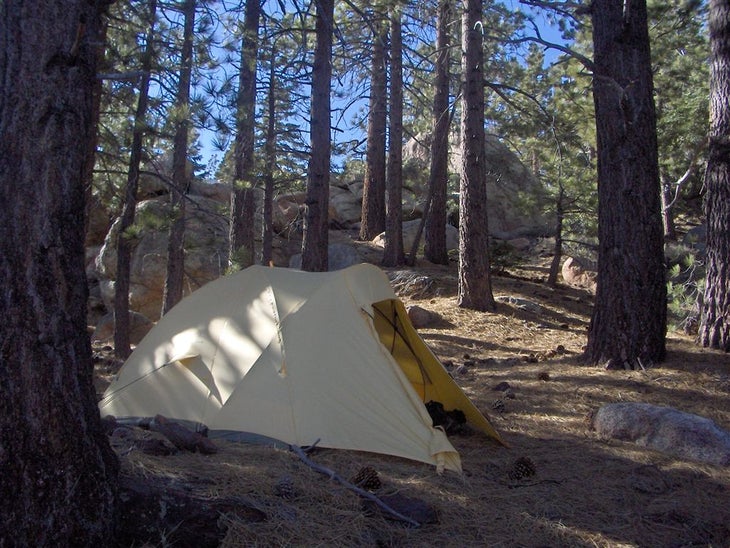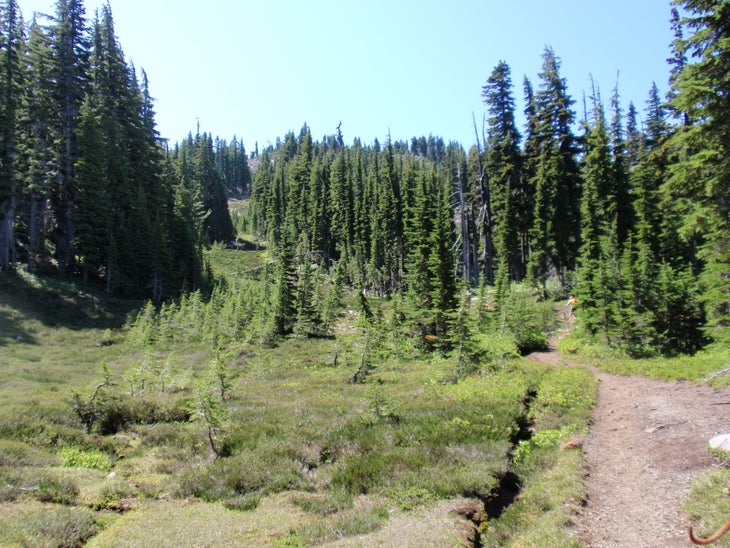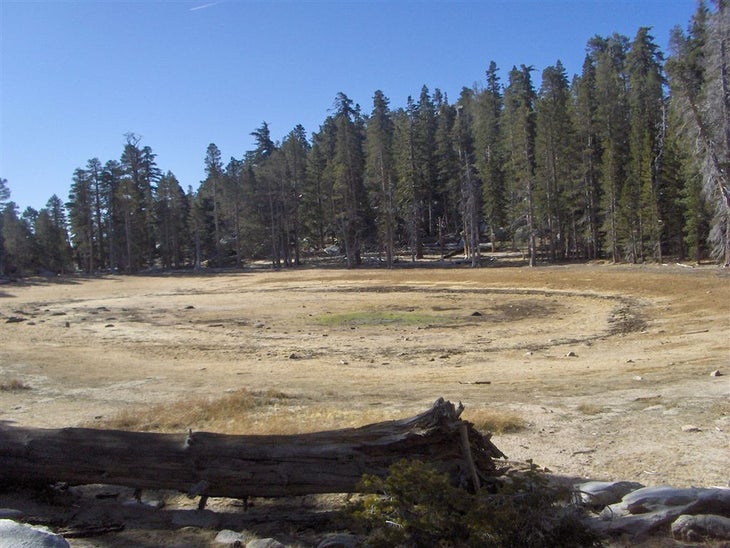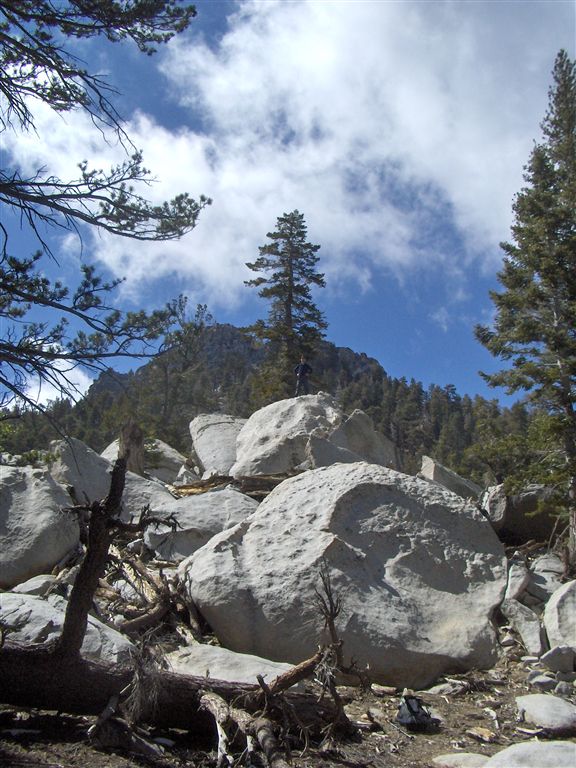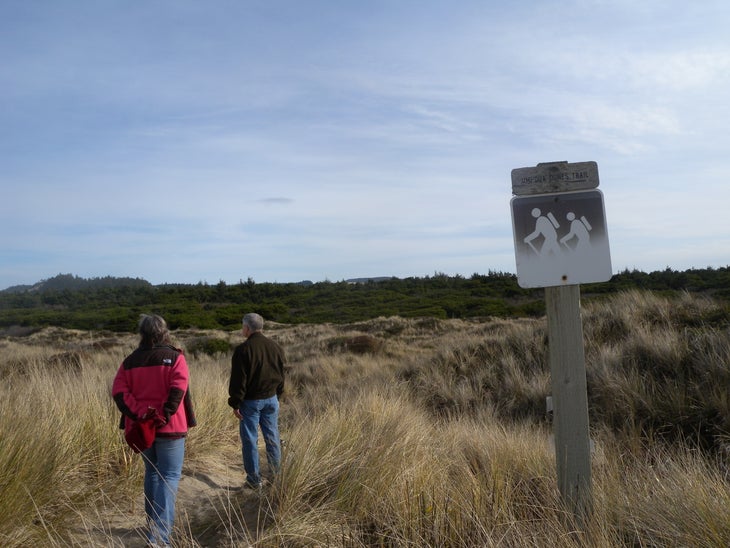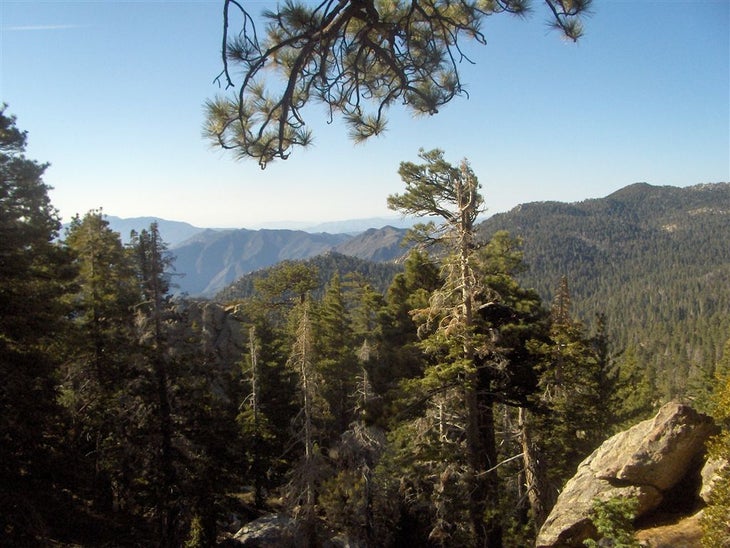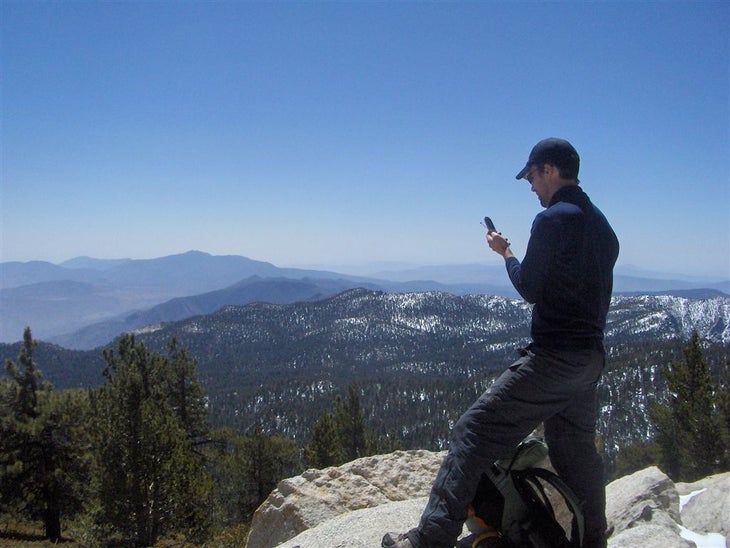 Trail Facts
Waypoints
Camp 3 layout
Location: 33.785328, -116.653282
Camp 2
Location: 33.811993, -116.688667
LRV Camp (2)
Camp 2 at dusk
Location: 33.812267, -116.688667
Desert View
Location: 33.800713, -116.63871
Looking out over Palm Springs and the desert
Trail Junction
Location: 33.812431, -116.64431
Trail Junction to Round Valley and San Jacinto Peak
Cable Car Tram
Location: 33.81514, -116.636528
Looking down the tram towards Palm Springs
Lookout
Location: 33.813904, -116.675652
Miller Peak
Location: 33.815548, -116.673141
ZW on Miller Peak
Looking west towards the Pacific
Location: 33.813175, -116.683662
PCT Marker
Location: 33.785419, -116.674042
View
Location: 33.782867, -116.673676
Heading up the trail
Location: 33.812145, -116.646767
Tracks left in the snow
Location: 33.786694, -116.675133
Snow lingering on the trail
Location: 33.812813, -116.676018
Mount San Jacinto Peak
Location: 33.814903, -116.679565
Author on the peak
Camp 3
Location: 33.78569, -116.653465
View from Miller Peak
Location: 33.815361, -116.674088
Round Valley
Location: 33.803631, -116.663147
Camp 3
Location: 33.786419, -116.653191
Trail
Location: 33.789333, -116.677681
Hidden Lake
Location: 33.800259, -116.641266
All dried up
Granite Boulders
Location: 33.810474, -116.651154
Find the hiker…
Trail
Location: 33.777496, -116.66375
View from Camp 3
Location: 33.797073, -116.643814
Perfect for a sunrise view with a cup of coffee in your hand.
Wellmans Divide
Location: 33.799526, -116.674294
Author at Wellmans Divide
WPT001
Location: 33.813332, -116.638527
From Chino Canyon, take the Palm Springs Aerial Tramway to Mountain Station. Tram climbs 6,000 ft. with fisheye views of Chino Canyon and Joshua Tree National Park. On top, hike west from trailhead and go right at first Y-junction.
WPT002
Location: 33.812511, -116.643883
Veer right at 3-way junction and continue 2.1 miles across weathered granite to Round Valley Campsite.
WPT003
Location: 33.802952, -116.659317
Continue straight. Round Valley Campsite is located in 0.3 miles.
WPT004
Location: 33.803833, -116.664291
Round Valley Campsite: Check the bulletin board for available campsites. Water is available from the spring nearby. If not camping, skip WPT005 and continue west to Wellman Divide.
Insider Tip: If you can reserve the spot we've marked, you'll get great morning light, some badass boulders to play around on, and a flat, well groomed spot for your tent.
WPT005
Location: 33.804356, -116.665077
Round Valley Campsite
WPT006
Location: 33.79921, -116.674309
Wellman Divide: Turn right at 3-way junction and begin a series of steep switchbacks up Miller Peak.
WPT007
Location: 33.808552, -116.675621
Veer left at Y-junction and continue climbing.
WPT008
Location: 33.814919, -116.674751
Off-trail scramble: To summit Miller Peak (10,400 ft.) leave the trail and head northeast for 500 feet, scrambling over a large boulder field. Or, skip this off-trail detour and continue along the trail to WPT010.
WPT009
Location: 33.815395, -116.673325
Miller Peak (10,400 ft.): Northeasterly views stretch out across the Mojave Desert and Round Valley Meadow. San Jacinto Peak (your next destination) sits prominently to the west. Go back to Waypoint 8, and turn right onto the main trail.
WPT010
Location: 33.812016, -116.678932
Turn right at well-marked 3-way junction onto San Jacinto Peak Trail and head 0.3 miles to San Jacinto Peak. The trail ascends and passes a stone CCC cabin en route to the summit. Or, skip this summit detour and hike west towards WPT012.
WPT011
Location: 33.814617, -116.679352
San Jacinto Peak (10,880 ft.): 360—degree views of the mountain's self-named state park, the Mojave Desert, and San Gorgonio Mountain, the tallest point in the San Bernadino Mountains. Retrace steps back to WPT010, and turn right at the T-junction. Continue hiking west to Little Round Valley Campground.
WPT012
Location: 33.811951, -116.688583
Little Round Valley Campground: Camp on the western edge. Plenty of boulders provide solitude and spectacular sunset views. For water, head to the small stream on the southwest side of the valley.
To continue, backtrack to Wellman Divide (WPT006). Turn right at Wellman Divide and continue west.
WPT013
Location: 33.788391, -116.677353
Turn left at Y-junction onto the Pacific Crest Trail.
WPT014
Location: 33.774132, -116.67276
Saddle Junction: Turn left at 5-way junction, leaving the Pacific Crest Trail.
WPT015
Location: 33.776958, -116.665581
Continue straight at 3-way junction.
WPT016
Location: 33.78717, -116.652969
Off-trail campsite: Just before this 3-way junction, turn right off-trail and follow the ridgeline passing two prominent rock pile pinnacles to a primitive campsite. Not camping? Continue to WPT018.
WPT017
Location: 33.785671, -116.653152
Off-trial campsite: Lush pine needles and spectacular views. This camp is dry; treat water before WPT016 at Willow Creek. Next day, backtrack to WPT016, and turn right onto the trail.
WPT018
Location: 33.80024, -116.64296
Turn right at 3-way onto a faint trail (no markers) and head 0.25 miles to Desert View and Hidden Lake. The ecology is extremely fragile, so tread lightly and remain on the trail.
WPT019
Location: 33.800549, -116.63958
Desert View: Look down 6,500 feet to Palm Springs and the Mojave Desert. Nearby is Hidden Lake, an aptly-named lake since sometimes it's bone dry (not a reliable water source). Retrace your steps back to WPT018, and turn right and go to WPT020.
WPT020
Location: 33.802959, -116.643608
Continue straight at 3-way junction. At WPT002, turn right and backtrack 0.4 miles to the tram.