Pacific Crest Trail: OR Section 6
OR 58 to ELK LAKE: Find secluded lakeside campsites beneath towering cliffs on this 40-mile stretch in the Three Sisters Wilderness.
Heading out the door? Read this article on the new Outside+ app available now on iOS devices for members! Download the app.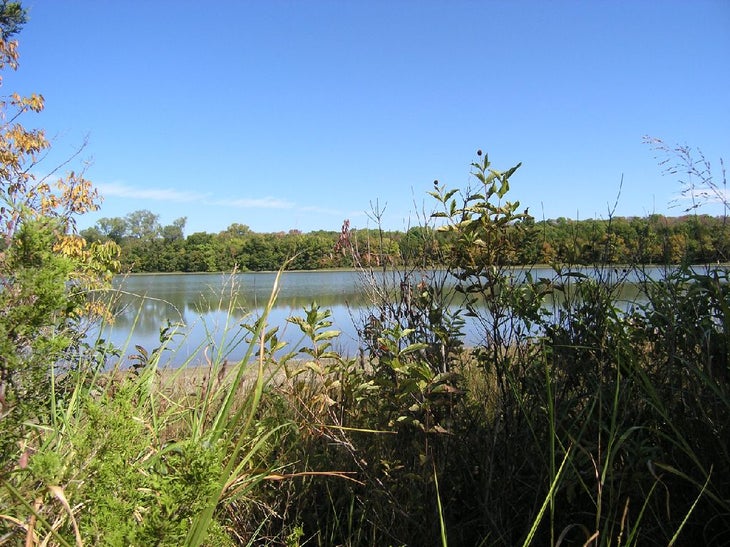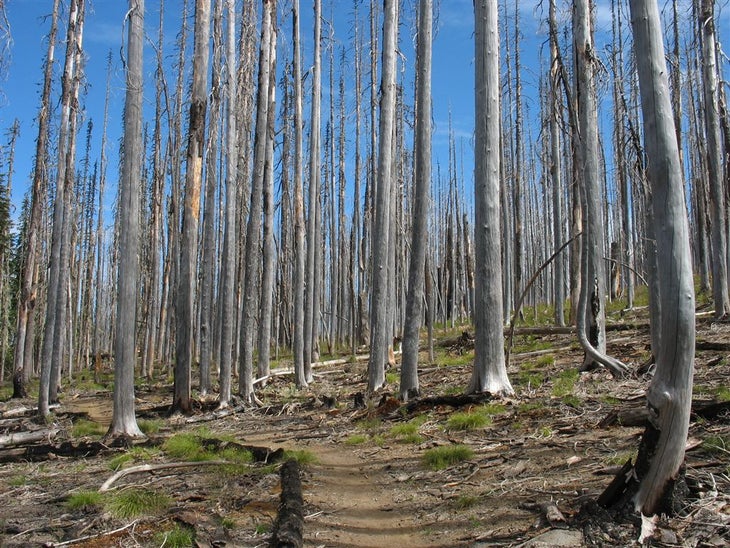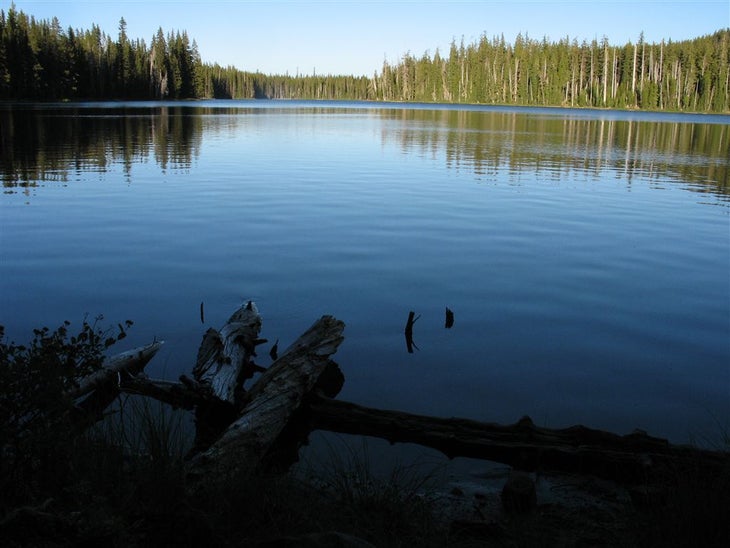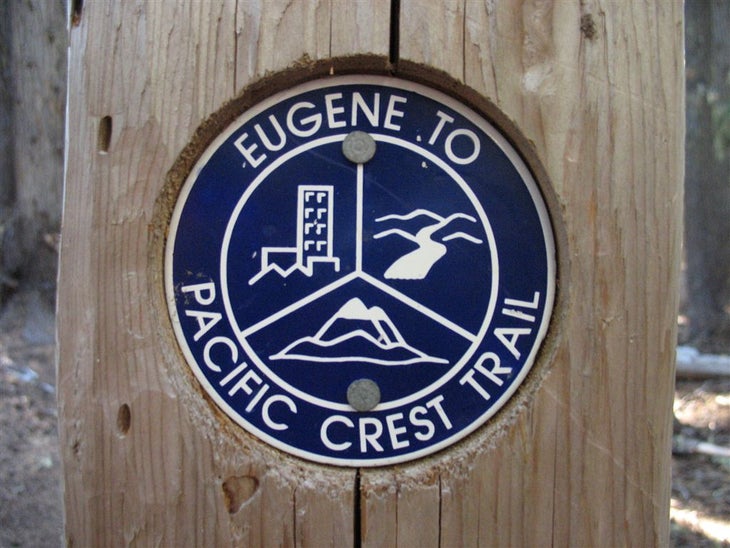 Trail Facts
Waypoints
PCT1210
Location: 43.5972175598144, -122.033584594727
PCT trailhead @ OR 58; follow trail to the SE; This section ends at area burned in 2006 forest fire and skips ahead 57 mi.
PCT1211
Location: 43.6001968383789, -121.997695922852
Pass a camp @ Lower Rosary Lake
PCT1212
Location: 43.6397514343262, -122.009803771973
Go straight @ Maiden PeakTrail jct.
PCT1213
Location: 43.6619987487793, -121.989486694336
Go R @ jct. with Eugene to PCT connector trail
PCT1214
Location: 43.6625518798828, -121.988235473633
Turn L to continue on PCT. Scenic side trip: Follow spur E to Bobby Lake; nice camping and water at the lake
PCT1215
Location: 43.6619338989258, -121.983032226562
Find a campsite @ Bobby Lake
PCT1216
Location: 43.694881439209, -121.993797302246
Straight @ Twin Peak Trail jct.
PCT1217
Location: 43.745532989502, -121.978202819824
Straight @ Charlton Lake Trail jct.
PCT1218
Location: 43.7487983703613, -121.973167419434
Cross dirt road and head N
PCT1219
Location: 43.8080825805664, -121.963600158691
Cross dirt road
PCT1220
Location: 43.8089179992676, -121.963470458984
Head N into Three Sisters Wilderness
PCT1221
Location: 43.8817825317383, -121.951232910156
Find a nice camp by lake
PCT1222
Location: 43.8999481201172, -121.924964904785
Straight @ Elk Creek Trail and Winopee Lake Trail jct.
PCT1223
Location: 43.912181854248, -121.915702819824
Stay straight @ Snowshoe Lake Trail jct.
PCT1224
Location: 43.9174346923828, -121.916816711426
Swing R along S Lake; Mink Lake Trail enters on L
PCT1225
Location: 43.9337844848633, -121.895919799805
Keep straight @ jct. with Porky Lake Trail
PCT1226
Location: 43.9423675537109, -121.878433227539
Keep straight, heading NNE
PCT1227
Location: 43.9570503234863, -121.882064819336
Dumbbell Lake: Find great camping on the isthmus in the middle of the lake
PCT1228
Location: 43.9778327941894, -121.872886657715
R @ Y
PCT1229
Location: 43.9750328063965, -121.858451843262
Creek crossing
PCT1230
Location: 43.982551574707, -121.846664428711
Go straight @ Park Trail jct.
PCT1231
Location: 43.9819984436035, -121.825485229492
Take middle trail @ 3-way and head N to continue on PCT. Side trip: Turn R onto Island Meadow Trail to reach Elk Lake for restaurant and shuttle;
More PCT: Next Section | Previous Section
Lake View
Location: 43.6133117675781, -122.002685546875
View south of Rosary Lakes, Odell Lake, and Summit Lake. ©Jack Haskel
Site of forest fire
Location: 43.9820976257324, -121.825233459473
Area was burned by a forest fire a few years ago.©Jack Haskel
Bobby Lake
Location: 43.661735534668, -121.982978820801
A small conifer-ringed lakelet. ©Jack Haskel
Eugene to PCT Trail Junction
Location: 43.6618003845215, -121.989639282227
This spur will lead from the PCT to the City of Eugene in the Willamette Valley. ©Jack Haskel