Pacific Crest Trail: OR Section 5
OR 138 to OR 58: Travel past the jagged spire of Mt. Thielsen on this 58-mile leg in the mountain hemlock slopes of Diamond Peak Wilderness.
Heading out the door? Read this article on the new Outside+ app available now on iOS devices for members! Download the app.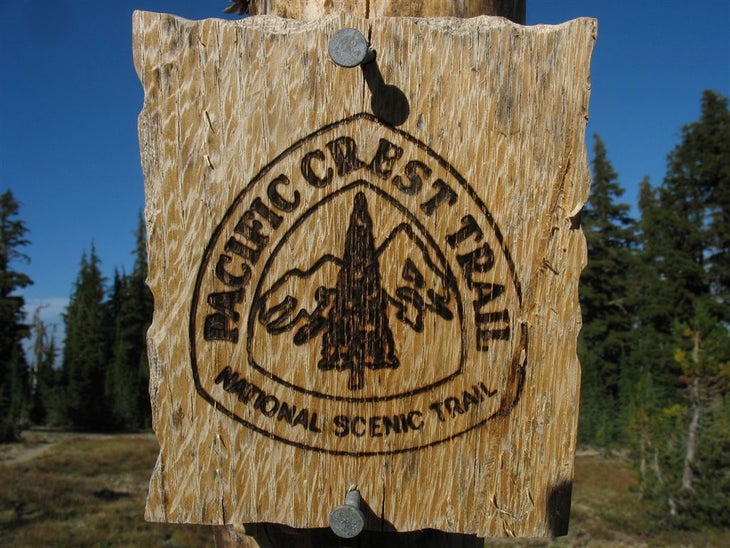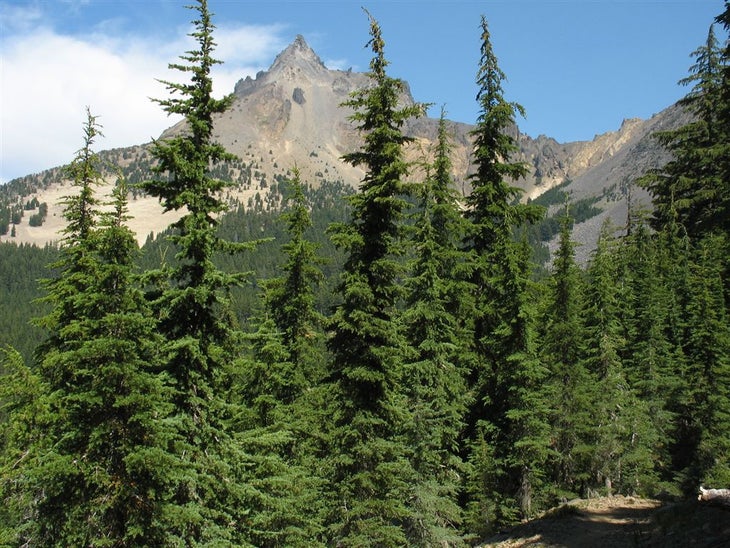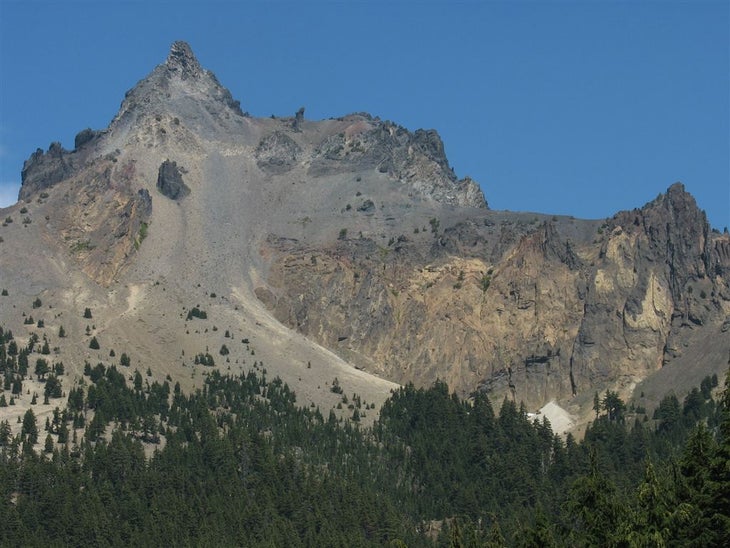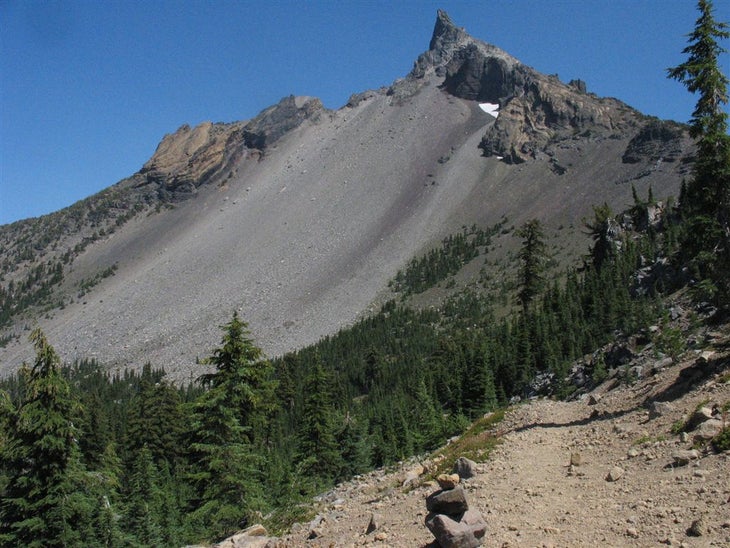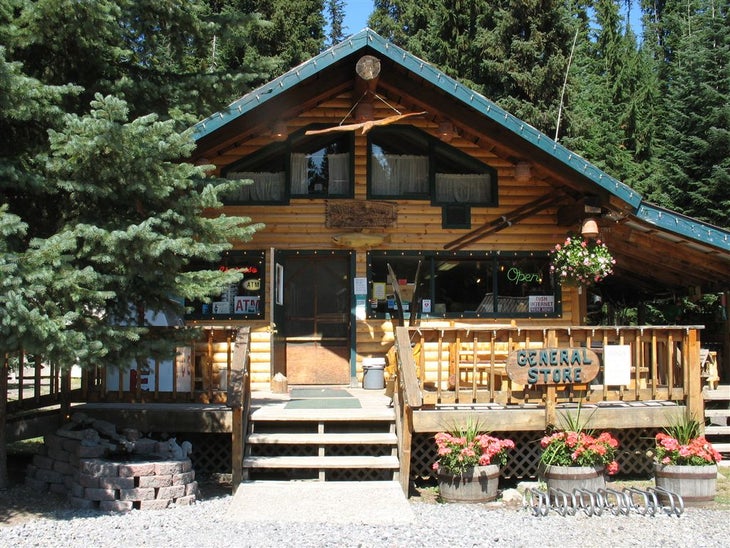 Trail Facts
Waypoints
PCT1183
Location: 43.0889167785644, -122.09188079834
Cross OR 138
PCT1184
Location: 43.0904159545898, -122.090347290039
Stay straight @ jct.
PCT1185
Location: 43.0956153869629, -122.08674621582
Cross dirt road
PCT1186
Location: 43.1532325744629, -122.080947875977
Head NE around Mt. Thielsen's scree-laced slopes
PCT1187
Location: 43.161434173584, -122.064765930176
Cross Thielsen Creek
PCT1188
Location: 43.1623992919922, -122.063934326172
Stay straight
PCT1189
Location: 43.1960334777832, -122.048919677734
Stay straight; Howlock Mtn. rises to the E
PCT1190
Location: 43.2119331359863, -122.038330078125
Head NE toward Tipsoo Peak through beautiful, open glades with different color soils; trail is marked with branded blazes
PCT1191
Location: 43.2421836853027, -121.994552612305
Keep straight @ Maidu Lake Trail jct.
PCT1192
Location: 43.2422180175781, -121.993682861328
Continue NE; Miller Lake lies to the SE
PCT1193
Location: 43.3048820495606, -122.0029296875
Tolo Camp: A small, ridgetop camp with fire pit and space for 3-4 tents; spur trail to Six Horse Springs leaves from here
PCT1194
Location: 43.3041496276856, -122.000213623047
Six Horse Springs: If large pool doesn't look good to drink, explore further down (roughly 50-75 ft.) and you're likely to find some flowing water
PCT1195
Location: 43.3255500793457, -122.018463134766
Straight @ jct.
PCT1196
Location: 43.3639678955078, -122.030982971191
Straight @ Windigo Pass Trail
PCT1197
Location: 43.3674163818359, -122.033180236816
Windigo Pass
PCT1198
Location: 43.3821983337402, -122.057334899902
Nearby lakelet on L
PCT1199
Location: 43.3981170654297, -122.060119628906
Pass spur to Cowhorn Mtn. summit on R; great views of the peak from the N and S ridges
PCT1200
Location: 43.4461517333984, -122.129417419434
S tip of Summit Lake; walk the lake's W edge
PCT1201
Location: 43.4469680786133, -122.132415771484
Cross dirt road; look for lakeside campsites between here and the campground located at N end of lake
PCT1202
Location: 43.4621658325195, -122.133750915527
Summit Lake Campground: A small campground with bathrooms next to the expansive lake. Pass numerous lily-pad covered ponds on the pleasantly flat trail N
PCT1203
Location: 43.4933166503906, -122.134963989258
Stay straight @ jct. with Rockpile Lake Trail; travel in the shadow of Diamond Peak (to the N) through open meadows, passing large trees
PCT1204
Location: 43.5200500488281, -122.13338470459
Cross Mountain Creek, which flows from the cliffs of Diamond Peak on the L. Look for camping downstream of trail; very stunning alpine setting
PCT1205
Location: 43.5528182983398, -122.132080078125
Stay R @ Mt. Yoran Trail jct.
PCT1206
Location: 43.5707015991211, -122.09733581543
Stay straight @ trail jct.
PCT1207
Location: 43.5904083251953, -122.058334350586
Pengra Pass. From Pass, continue NE toward Willamette Pass. Side trip: Leave PCT and turn R to visit Shelter Cove Resort; walk down road heading SE until you see the sign for the resort
PCT1208
Location: 43.5816841125488, -122.040351867676
Shelter Cove Resort offers well-supplied store, bathrooms, and telephone on the edge of a beautiful lake; you can mail yourself a package here.
PCT1209
Location: 43.5972175598144, -122.033584594727
Reach OR 58; head NW to Willamette Pass Ski Resort and restaurant
PCT1210
Location: 43.600399017334, -122.036582946777
Willamette Pass Ski Resort on R; restaurant;
More PCT: Next Section | Previous Section
OR/WA High Point
Location: 43.2118339538574, -122.03857421875
©Jack Haskel
PCT blaze
Location: 43.2109489440918, -122.037689208984
©Jack Haskel
Mt. Thielsen through the pines
Location: 43.13427734375, -122.084526062012
©Jack Haskel
Mt. Thielsen
Location: 43.1583518981934, -122.075332641602
©Jack Haskel
Scree-laced slopes of Mt. Thielsen
Location: 43.1621398925781, -122.073440551758
©Jack Haskel
Shelter Cove Resort
Location: 43.5813865661621, -122.040405273438
©Jack Haskel