Pacific Crest Trail: CA Section 7
I-10 to BIG BEAR CITY: This 48.9-mile segment offers plenty of crowdfree miles through twisty canyons, past wind farms and into fragrant fir groves.
Heading out the door? Read this article on the new Outside+ app available now on iOS devices for members! Download the app.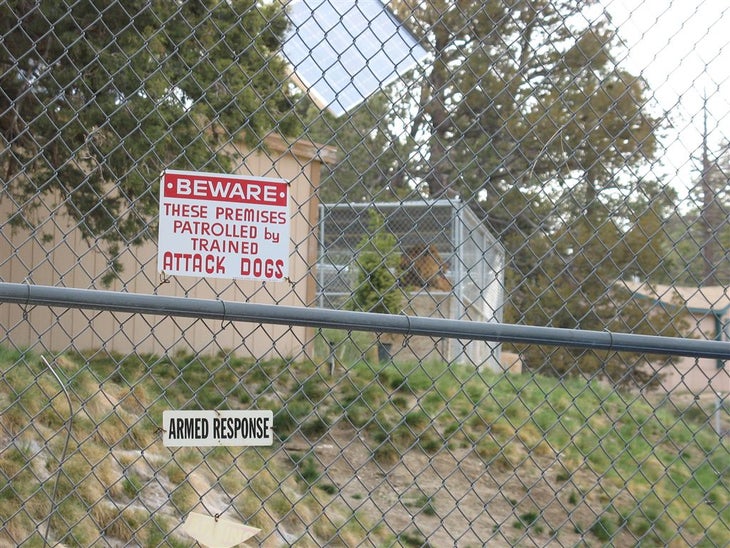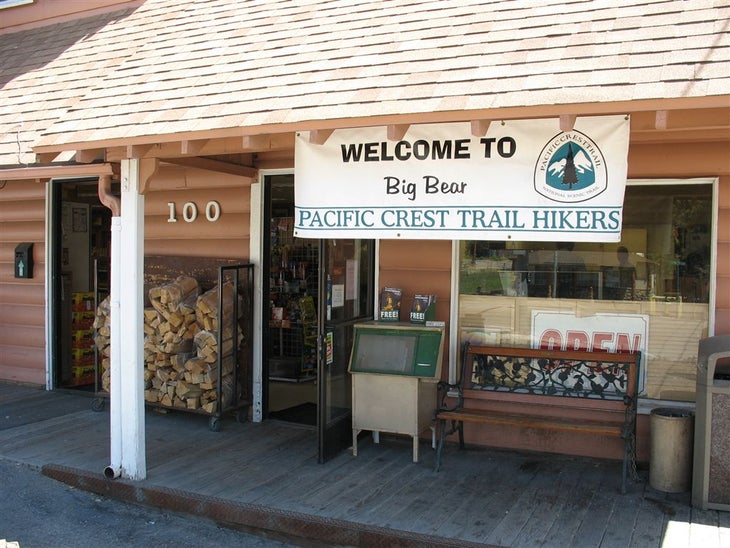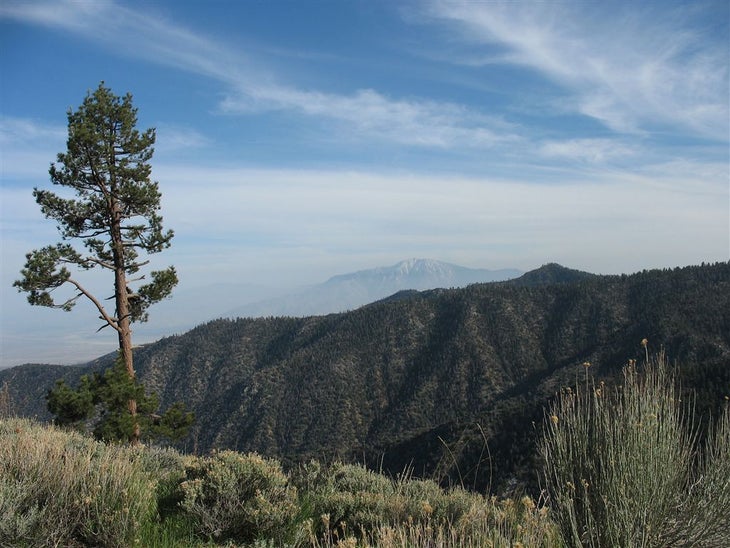 Trail Facts
Waypoints
PCT117
Location: 33.9525985717773, -116.665634155273
Camp in wash with view of windmills
PCT118
Location: 33.9773330688477, -116.674964904785
Windmill office, with much-needed water and welcome shade
PCT119
Location: 34.010684967041, -116.671165466309
Whitewater creek: snag some water and go for a swim
PCT120
Location: 34.0149002075195, -116.66919708252
Resume trail tread after crossing Whitewater Creek wash
PCT121
Location: 34.0438652038574, -116.657279968262
First crossing of East Fork of Mission Creek for some shaded relief
PCT122
Location: 34.0778656005859, -116.670364379883
Camp in beautiful Mission Creek Canyon among a stand of cottonwoods
PCT123
Location: 34.1282157897949, -116.70890045166
Creekside find shaded campsites
PCT124
Location: 34.1296348571777, -116.722152709961
Tricky spot: be sure to point due west, not upcanyon going NNW
PCT125
Location: 34.1254997253418, -116.758514404297
Mission Creek Trail Camp; campfire pits, road access, and picnic tables. Fill up here because water is scarce for the next 16 miles.
PCT126
Location: 34.1309814453125, -116.756713867188
Cross dirt road
PCT127
Location: 34.131950378418, -116.750099182129
Cross dirt road
PCT128
Location: 34.1354484558106, -116.74048614502
Stay on PCT @ junction with Heart Bar Trail; if low on water, head .5 miles downhill to usually flowing Heart Bar Creek. Begin sustained ascent through ride of pine and fir, taking in vistas of snowy San Gorgonio Peak.
PCT129
Location: 34.144416809082, -116.726181030273
Resume trail tread at junction with trail down to Coon Creek
PCT130
Location: 34.1484184265137, -116.711647033691
Cross dirt road at Coon Creek
PCT131
Location: 34.1609497070312, -116.712097167969
Small, primitive camping in this area
PCT132
Location: 34.1618003845215, -116.712036132812
Cross dirt road
PCT133
Location: 34.1634483337402, -116.709449768066
Dirt road ends
PCT134
Location: 34.1669006347656, -116.711563110352
Navigational aide
PCT135
Location: 34.1733512878418, -116.712547302246
Four roads and a trail junction, resume PCT trail tread
PCT136
Location: 34.1749992370606, -116.712585449219
Facility containing retired Hollywood stage animals
PCT137
Location: 34.1822662353516, -116.710380554199
Resume PCT trail tread
PCT138
Location: 34.191764831543, -116.71688079834
Cross dirt road
PCT139
Location: 34.2025985717773, -116.717582702637
Cross dirt road
PCT140
Location: 34.2074851989746, -116.730049133301
Cross dirt road
PCT141
Location: 34.2148017883301, -116.740051269531
Arrastre Creek Trail Camp; picnic tables and fire pits
PCT142
Location: 34.2281341552734, -116.75146484375
Go R @ dirt road
PCT143
Location: 34.2312850952148, -116.749786376953
Resume PCT trail tread
PCT144
Location: 34.2438507080078, -116.755798339844
Cross dirt road
PCT145
Location: 34.2907829284668, -116.802597045898
Turnout on CA 18; go L to get to Big Bear;
More PCT: Next Section | Previous Section
Animal sanctuary
Location: 34.1753578186035, -116.710021972656
This facility cares for retired animal actors, like the friendly lion resting in his cage. ©Jack Haskel
Welcome Sign
Location: 34.270938873291, -116.846282958984
Big Bear welcomes PCT thru-hikers. ©Jack Haskel
Ridgeline vistas
Location: 34.1400871276856, -116.729415893555
The spread of the San Bernardino Mountain unfolds near the end of a long climb. ©Jack Haskel