Pacific Crest Trail: CA 74 to I-10, California Section 6
Trek through all six of the life zones in California on this 54.3-mile section, from the scrubby desert floor to the frosty spine of the San Jacinto Range.
Heading out the door? Read this article on the new Outside+ app available now on iOS devices for members! Download the app.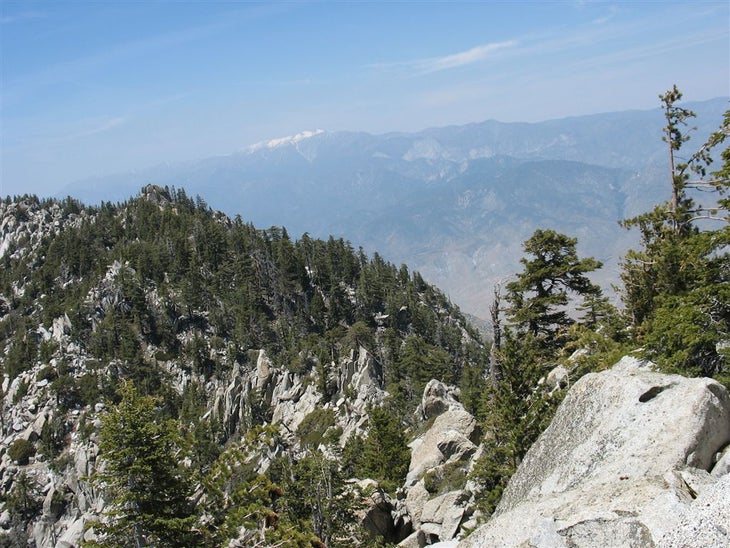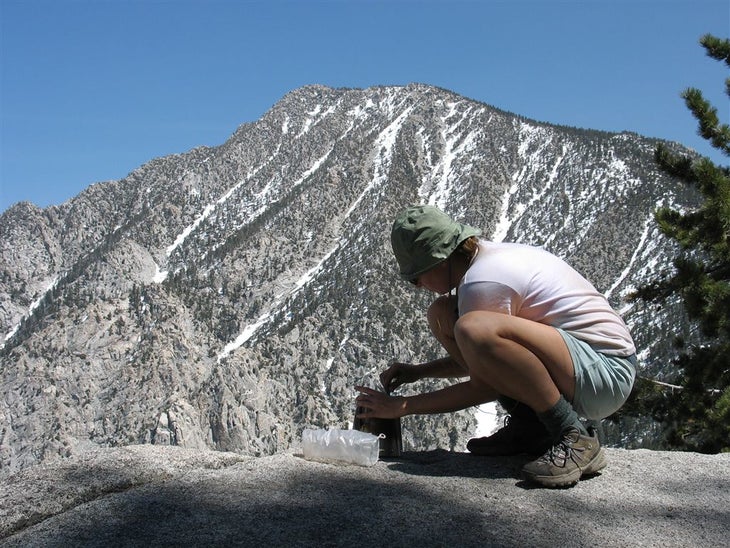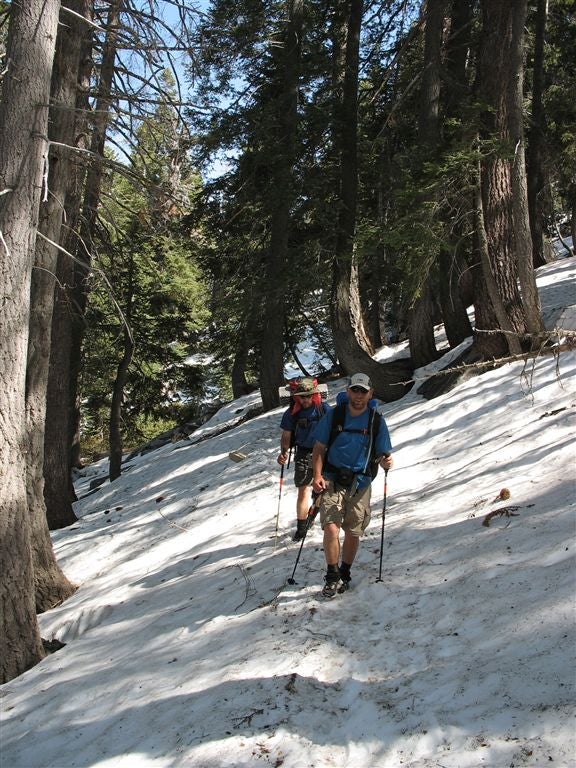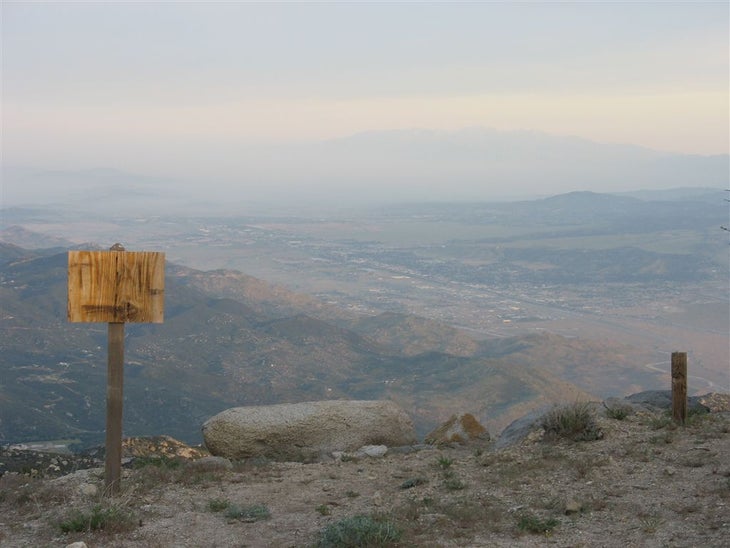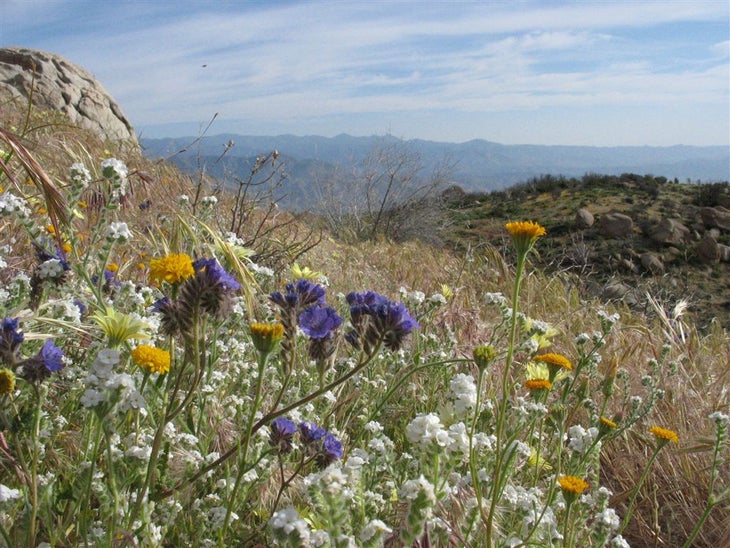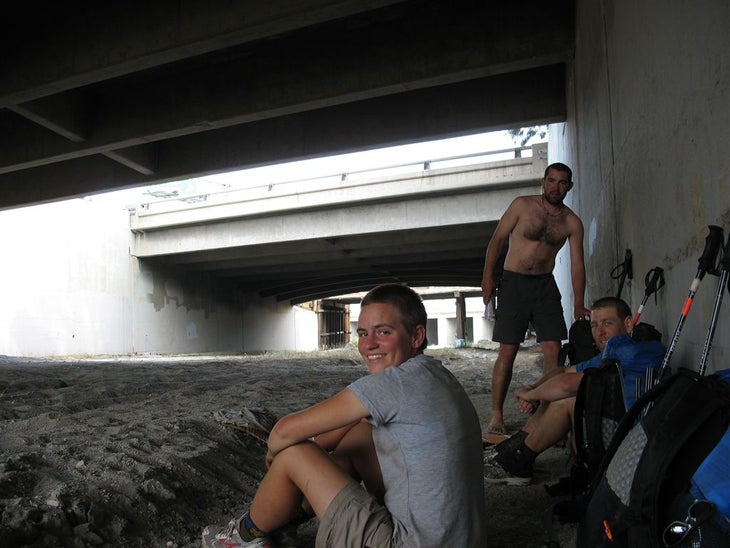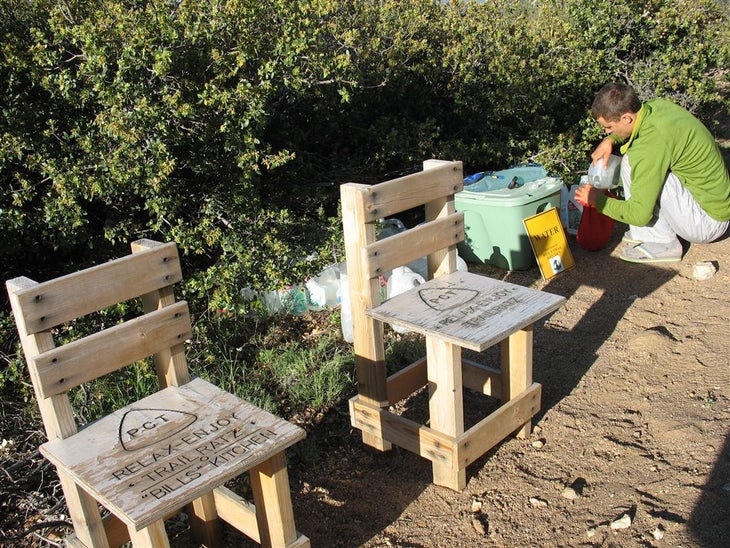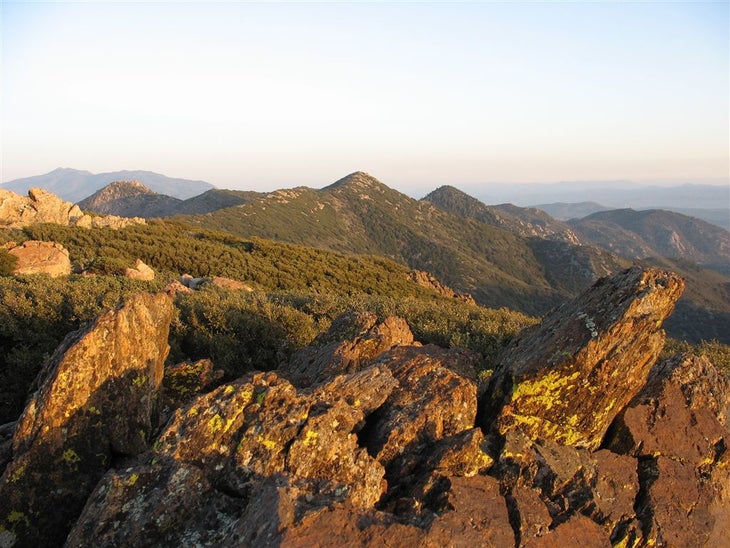 Head up through Penrod Canyon and into the San Jacintos on this stretch of the PCT, the first real mountain section for northbound through-hikers. This might be your first encounter with snow, so have some traction-adding gear for your boots at the ready.
Turn By Turn 
1) Start at the Paradise Café, at the intersection of highways 74 and 371.
2) Follow the trail north into the foothills and Penrod Canyon, where there is often a stagnant creek; it's best not to use it as a water source.
3) At PCT mile 158.4 reach a saddle and the spur trail for Live Oak Spring (1-mile east), a reliable water source.
4) 1.3 miles past the Live Spring spur is a small campsite; if this one is full, there are more campsites another 1.3 miles further.
5) At PCT mile 162.6 there's a spur trail to Cedar Spring, another good water source. The spring is 1 mile away from the PCT; if that's too far out of your way go to Eagle Spring instead, only .3 mile from the PCT on a spur trail at PCT mile 163.3. Eagle Spring is seasonal, so don't rely on it as a water source later in the summer.
6) Switchback up Palm View Peak. Be ready for snow, icy conditions and possible storms as you head up into the San Jacinto Mountains.
7) At PCT mile 169.2 there's a spur trail to Apache Spring and several campsites, though the camp can be windy.
8) At PCT mile 175.4 there are several large campsites.
9) Head past Tahquitz Creek to a trail junction at PCT mile 178. Right stays on the PCT; left is a side trip up Tahquitz Peak.
10) At mile 179.4, Saddle Junction, turn left on the Devil's Slide Trail to Idyllwild, a town 5.2 miles from the PCT. The town has motels, a campground with showers, restaurants, groceries, laundry, an outfitter, ATM, pay phones, and a post office.
11) Back on the trail reach a creek with good water at Strawberry Cienaga, with several campsites nearby.
12) At mile 183.1 the PCT enters the San Jacinto State Park Wilderness. Camping is only allowed in designated camping areas with a $5 per person permit, but the PCT is only in the wilderness for 5.4 miles.
13) At mile 183.3 is Strawberry Trail Camp, which has an outhouse.
14) Stay right at Strawberry Trail Junction.
15) At mile 184.1 cross Stone Creek.
16) Stay right at Seven Pines Trail junction.
17) At PCT mile 186.2 reach a tributary of the N fork San Jacinto River, often the best water source in the area. The next 19.5 miles of trail are usually dry, so make sure to fill up at the river.
18) At PCT mile 189 the trail exits the San Jacinto State Park Wilderness.
19) At mile 190.5 reach the Fuller Ridge Trailhead and a campsite, then follow Black Mountain Road 2.9 miles to several campsites.
20) At the end of the road, mile 207, the PCT departs the road. Go right and start an epic switchback session down to Snow Creek and the desert floor.
21) Pass several campsites on the descent, then reach Snow Canyon Road (paved). The Snow Canyon Road faucet is located at this intersection and is a reliable water source.
22) Follow Snow Canyon Road for 1.3 miles, when the PCT returns to trail.
23) At PCT mile 209.5 reach Interstate 10.
Photos
Crags and pines
Location: 33.8228149414062, -116.707542419434
Intermittent views over the pines and outcrops of the San Jacinto Wilderness. ©Jack Haskel
Snow-laced slopes
Location: 33.8288230895996, -116.710975646973
From Fuller Ridge, find stellar views overlooking the north face of San Jacinto Peak and the Colorado desert and windmills below. ©Jack Haskel
Snow on Fuller Ridge
Location: 33.8331680297852, -116.71549987793
Navigation can get tricky in the snow-covered section in the San Jacinto wilderness. ©Jack Haskel
Impromptu Trail Sign
Location: 33.853271484375, -116.735534667969
Look for this turn to begin the descent to the desert floor. ©Jack Haskel
Over the valley
Location: 33.8644371032715, -116.716491699219
The view north toward Palm Springs over the canyons of the San Jacinto Wilderness. ©Jack Haskel
Wildflower medley
Location: 33.8672981262207, -116.711196899414
Signs of the life in an otherwise parched landscape. ©Jack Haskel
Fountain
Location: 33.8787498474121, -116.677993774414
Not a mirage: this fountain was gifted to thirsty PCT hikers. ©Jack Haskel
Shady spot
Location: 33.9244117736816, -116.694885253906
Hikers hanging in the nice shade of the freeway. ©Jack Haskel
Water Cache
Location: 33.6905822753906, -116.611839294434
Wooden seats and some great trail magic at a water cache. ©Jack Haskel
Craggy Peak
Location: 33.6713104248047, -116.580635070801
Rocks jut from a ridgecrest, framing the sprawling folds of the San Jacinto Range. ©Jack Haskel