Pacific Crest Trail: , CA Section 5, Warner Springs to CA 74
Keep an eye out for horned lizards and other desert creatures on this 42.4-mile crest section.
Heading out the door? Read this article on the new Outside+ app available now on iOS devices for members! Download the app.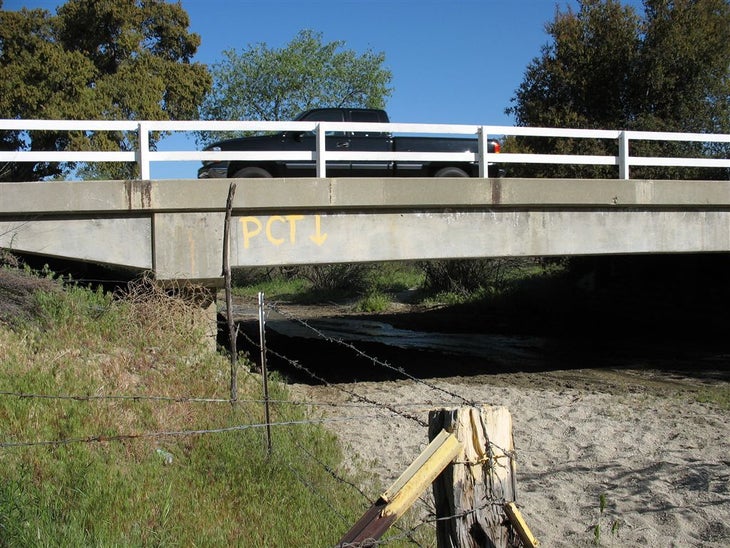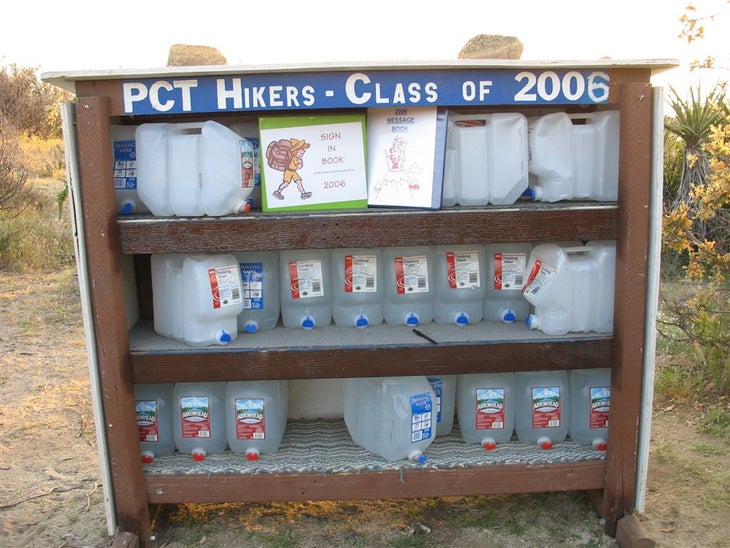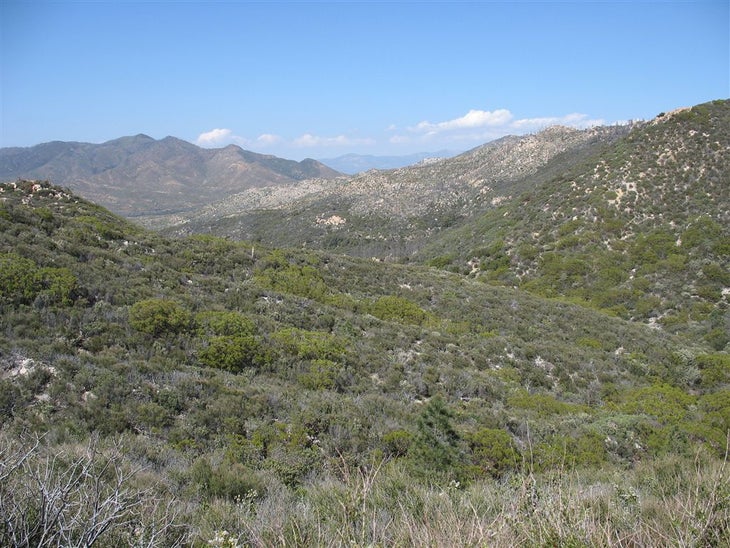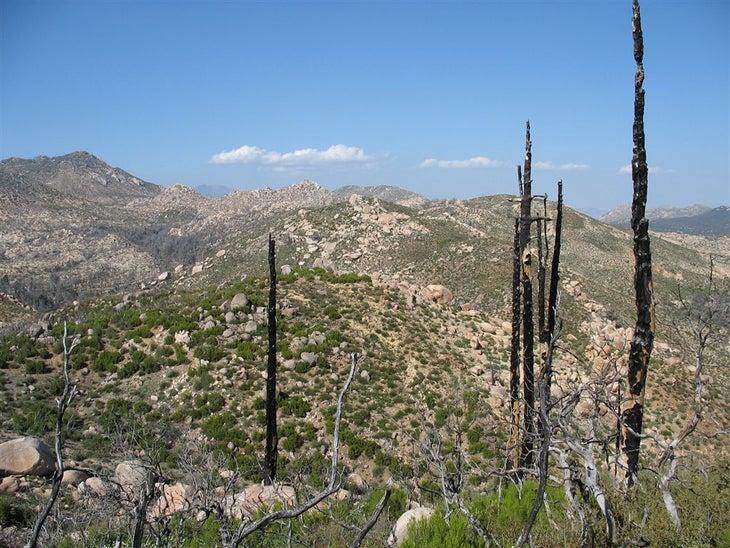 Start at the small town of Warner Springs, where the Community Resource Center often has water, food and charging stations available for hikers. Past the town the trail follows Agua Caliente Creek for about five miles, crossing the creek three times. There's a campsite on the east side of the creek at PCT mile 115. This is the last good water source until Mike's Place (PCT mile 127.3), just under twelve miles further along the trail, so make sure to fill up all your water bottles. After leaving the creek the trail winds through enormous boulders until the junction for Mike's Place, where the landowner leaves a large tank of water for hikers. Water is limited through the next stretch as well, as the trail winds across desert hillsides. Two miles past Mike's Place several campsites dot a ridge near Combs Peak, though they're dry. The next water is at PCT mile 137, where a .3-mile spur trail leads to Tule Spring. The next northbound water is often Paradise Café, 14.9 miles down the trail, so make sure to thoroughly resupply at the spring. At PCT mile 140 several beach campsites dot Nance Canyon, a seasonal creek that is most often dry during hiking season. At PCT mile 151.8 reach Highway 74 and Paradise Valley Café, a short walk from the trail well worth it for the burgers and shakes. 
Permit PCT permit, available from the Pacific Crest Trail Association Contact pcta.org
Photos
PCT underpass
Location: 33.2745475769043, -116.644599914551
PCT crosses under a very low bridge. ©Jack Haskel
Water Cache
Location: 33.4986877441406, -116.570602416992
©Jack Haskel
Foothills
Location: 33.3168487548828, -116.626693725586
©Jack Haskel
Charred stalks
Location: 33.3242607116699, -116.628547668457
©Jack Haskel