Pacific Crest Trail: CA Section 40
CARTER MEADOWS SUMMIT to ETNA SUMMIT: Stick to the high crest and get bird's-eye views over the headwaters of the Salmon, Scott, and Trinity Rivers during this 18.1-mile section through the less-explored lakes and peaks of the Russian Wilderness.
Heading out the door? Read this article on the new Outside+ app available now on iOS devices for members! Download the app.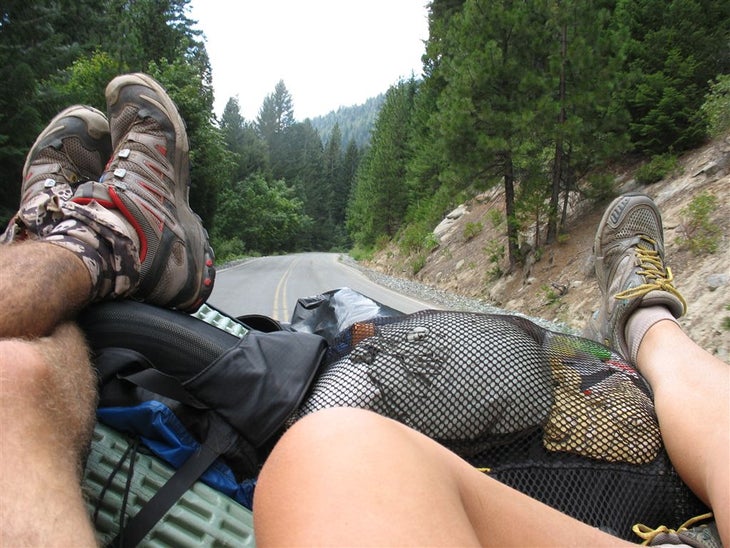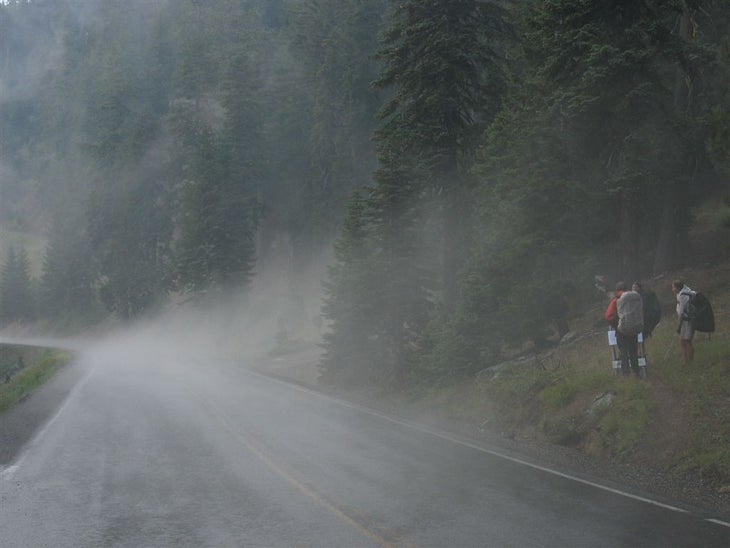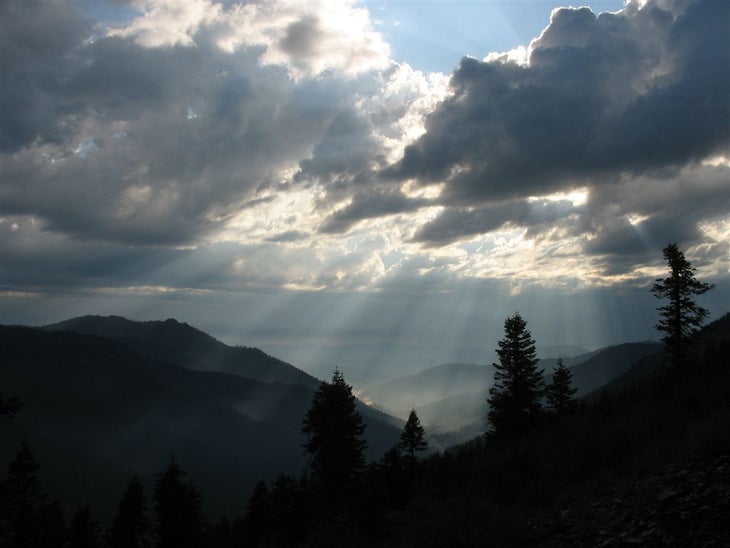 Trail Facts
Waypoints
PCT1000
Location: 41.275333404541, -122.954696655273
Cross Binghan Lake outlet creek
PCT1001
Location: 41.2810516357422, -122.959266662598
Pass spring on W slope of Russian Peak
PCT1002
Location: 41.2840995788574, -122.960563659668
Pass a spring
PCT1003
Location: 41.3009490966797, -122.969467163086
Cross creek
PCT1004
Location: 41.3140487670898, -122.974014282227
Cross Statue Creek with a campsite
PCT1005
Location: 41.3256340026856, -122.966903686523
Stay straight @ trail junction on saddle
PCT1006
Location: 41.3438987731934, -122.959587097168
Cross Paynes Lake Creek and pass Paynes Lake trailhead
PCT1007
Location: 41.3498344421387, -122.957717895508
Cross creek
PCT1008
Location: 41.3652839660644, -122.963249206543
Taylor Lake Trail ; stay straight
PCT1009
Location: 41.3950157165527, -122.994132995605
Pass Etna Summit trailhead; continue a short ways to the summit.
PCT1010
Location: 41.3956680297852, -122.995429992676
Etna Summit
More PCT: Next Section | Previous Section
PCT0993
Location: 41.2208518981934, -122.899620056152
Cross paved road @ Carter Meadows Summit
PCT0994
Location: 41.2222175598144, -122.900016784668
Cross dirt road
PCT0995
Location: 41.2289009094238, -122.911315917969
Cross dirt road
PCT0996
Location: 41.2301177978516, -122.915618896484
Pass Salmon Mtns. ridgetop campsite
PCT0997
Location: 41.253734588623, -122.950836181641
Cross dirt road, passing dirty spring in an area populated with cows
PCT0998
Location: 41.2556838989258, -122.955535888672
Stay R @ jct. with trail to Siphon Lake; ascend hill through switchbacks
PCT0999
Location: 41.2632179260254, -122.953430175781
Russian Wilderness Boundary
Ride to Etna
Location: 41.3955726623535, -122.995620727539
Hitching on the Etna-Somes Bar road is a casual affair ©Jack Haskel
Carter Meadows Summit
Location: 41.2230796813965, -122.899810791016
Hikers caught in downpour at Carter Meadows Summit ©Jack Haskel
Sun Rays
Location: 41.2372741699219, -122.922737121582
©Jack Haskel