Pacific Crest Trail: CA Section 4
CA 78 to WARNER SPRINGS: Best done during the cooler days of spring and fall, this 25.8-mile stretch runs through the shrubby San Felipe Hills of Anza-Borrego Desert State Park.
Heading out the door? Read this article on the new Outside+ app available now on iOS devices for members! Download the app.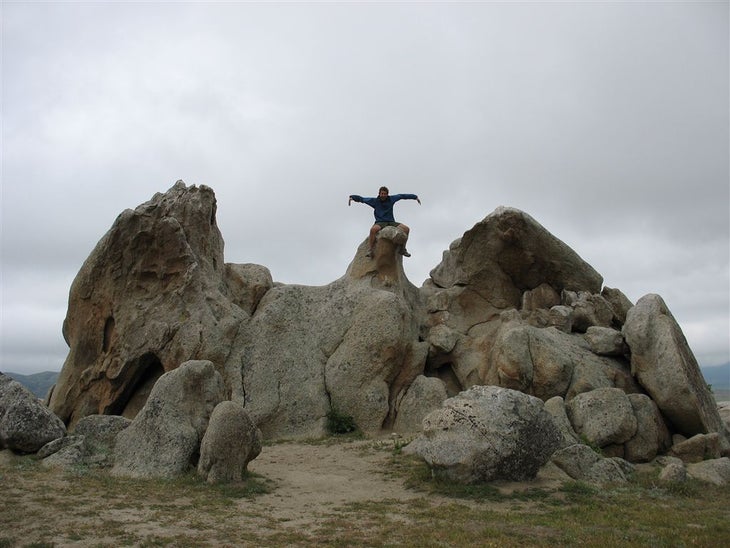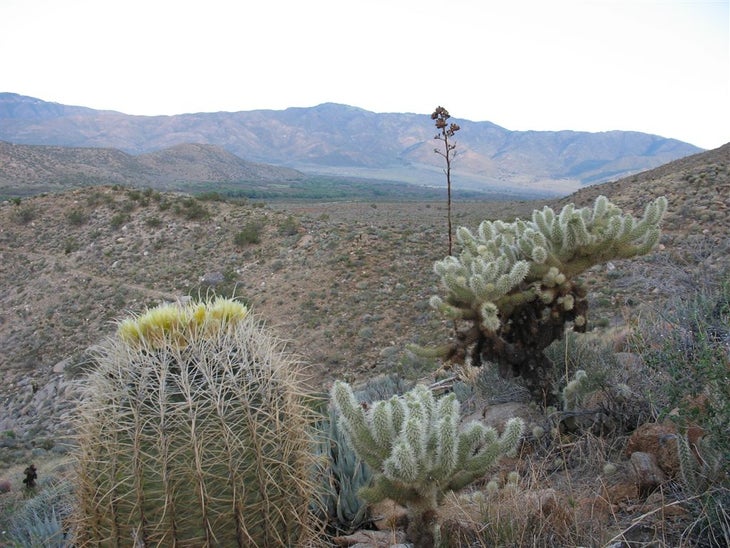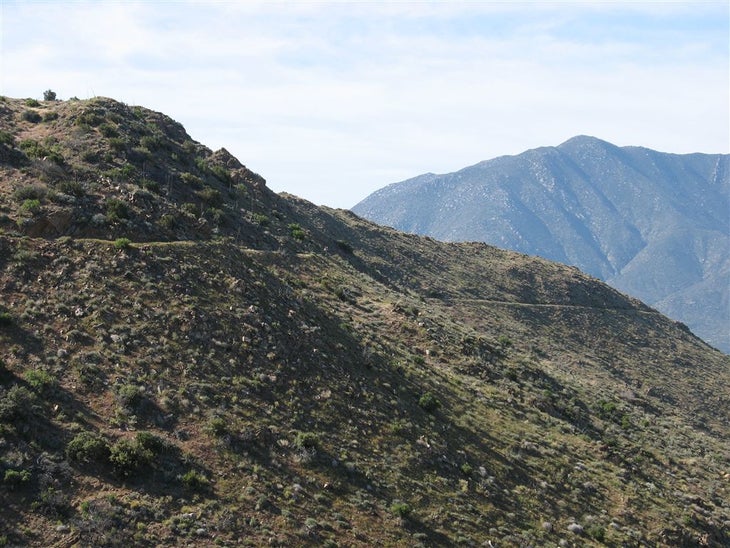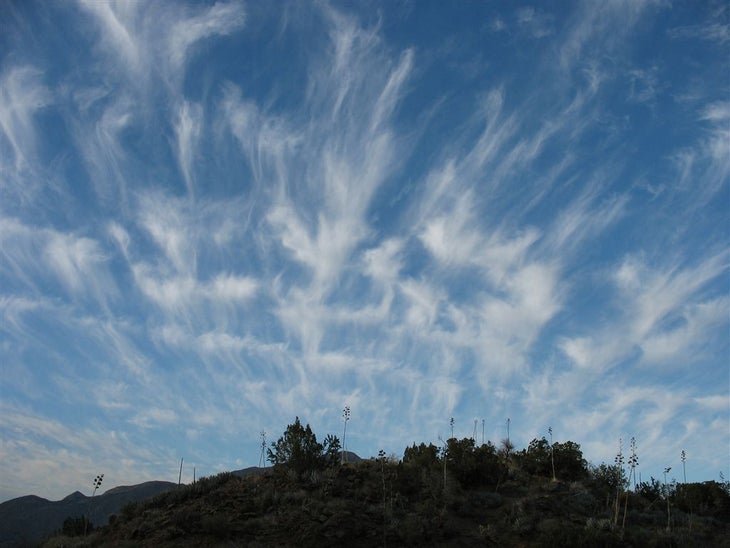 Trail Facts
Waypoints
PCT045
Location: 33.097900390625, -116.47193145752
CA 78: the road to hitch to Julian. Plenty of camping here although it's likely windy due to exposure.
PCT046
Location: 33.0982666015625, -116.472297668457
Undrinkable water in San Felipe Creek. Unfortunate because the upcoming section is high and dry. Hitching to towns of Julian or Banner for water is option.
PCT047
Location: 33.1407661437988, -116.507766723633
First gate
PCT048
Location: 33.1480827331543, -116.517799377441
Second gate
PCT049
Location: 33.1667671203613, -116.543502807617
Third gate and the "third gate" water cache
PCT050
Location: 33.1759490966797, -116.551666259766
Fourth gate
PCT051
Location: 33.2153511047363, -116.588119506836
Barrel Springs: large trough with good water and nicely shaded camping
PCT052
Location: 33.2159652709961, -116.588165283203
Barrel Springs
PCT053
Location: 33.2186508178711, -116.589950561523
Trailhead area
PCT054
Location: 33.2480316162109, -116.59992980957
Beautifully flowing creek under oak trees
PCT055
Location: 33.2547988891602, -116.611434936523
Eagle Rock protrudes from the expansive grasslands
PCT056
Location: 33.2712821960449, -116.642646789551
CA Hiking and Riding Trail into Warner Springs.
More PCT: Next Section | Previous Section
Eagle Rock
Location: 33.2550811767578, -116.612503051758
©Jack Haskel
Desert scene
Location: 33.1523361206055, -116.52507019043
©Jack Haskel
Ridgline and Mountains
Location: 33.1545715332031, -116.529312133789
©Jack Haskel
Sky Art
Location: 33.1568069458008, -116.531997680664
Interweaving cirrus bands form intricate patterns. ©Jack Haskel