Pacific Crest Trail: CA Section 37
I-5 to GUMBOOT TRAILHEAD: Trek past the lofty spires of Castle Crags to the weathered ridges and lakes near the Trinity Divide on this 21.5-mile stretch. Postcard views of Mount Shasta dominate the horizon.
Heading out the door? Read this article on the new Outside+ app available now on iOS devices for members! Download the app.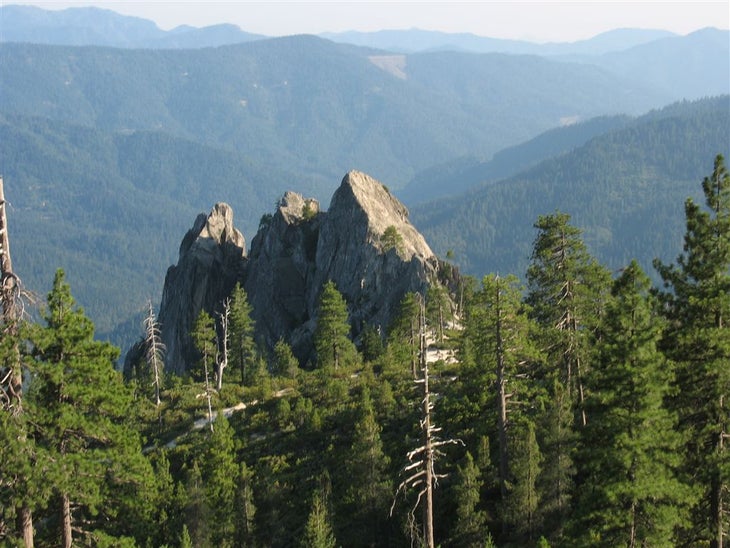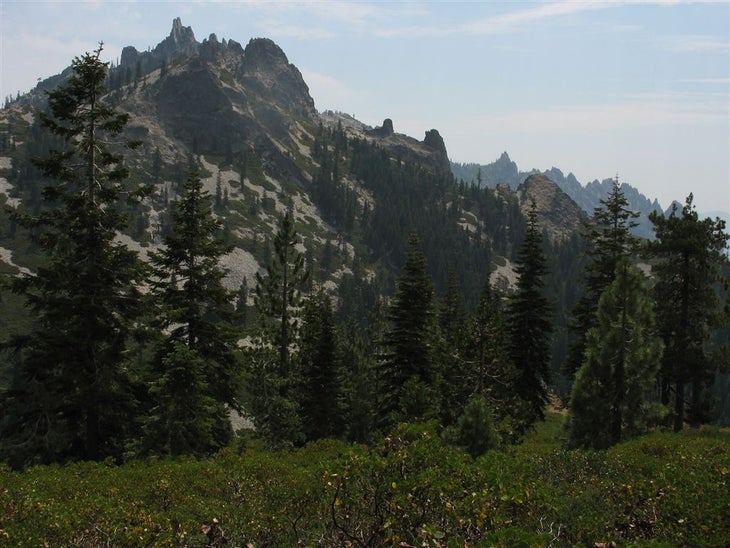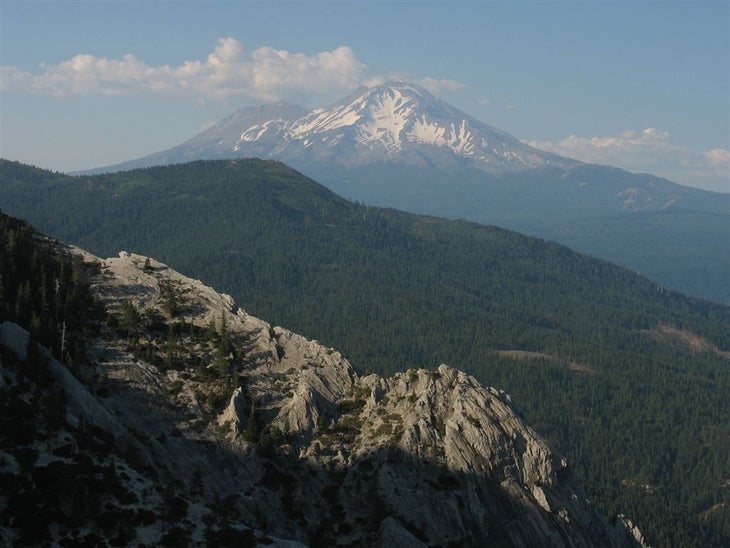 Trail Facts
Waypoints
PCT934
Location: 41.162467956543, -122.298484802246
PCT trailhead turnout after crossing under I-5 (follow sign)
PCT935
Location: 41.158317565918, -122.297584533691
Kettlebelly Trail junction
PCT936
Location: 41.162483215332, -122.312103271484
L @ Root Creek trail
PCT937
Location: 41.1603660583496, -122.312629699707
Straight @ Vista Point trail and Crags trail
PCT938
Location: 41.1582679748535, -122.320663452148
Straight @ Bob's Hat trail; spur down to State Park campsite
PCT939
Location: 41.1618156433106, -122.327766418457
Cross creek
PCT940
Location: 41.1626281738281, -122.330764770508
Cross Winton Canyon Creek
PCT941
Location: 41.162483215332, -122.333930969238
Cross Indian Creek
PCT942
Location: 41.1618003845215, -122.349151611328
Stay straight @ Flume Trail on Dump Creek
PCT943
Location: 41.1614685058594, -122.354248046875
Flume Trail
PCT944
Location: 41.1642837524414, -122.358383178711
East Fork Sulfur Creek
PCT945
Location: 41.1656150817871, -122.362884521484
West Fork Sulfur Creek
PCT946
Location: 41.1641654968262, -122.366218566895
Dog Trail; canines are not allowed in Castle Crags State Park, so PCT hikers with their animals must use this official "Dog Trail" to get on the PCT
PCT947
Location: 41.1745147705078, -122.369018554688
Popcorn Spring
PCT948
Location: 41.1823348999023, -122.373916625977
Burstarse Creek
PCT949
Location: 41.1980323791504, -122.422286987305
Beautiful camp spot with views of Castle Crags and Mt. Shasta
PCT950
Location: 41.1874656677246, -122.497550964355
Turn R @ Trinity Divide
PCT951
Location: 41.2087516784668, -122.519500732422
End @ Gumboot Trailhead.
More PCT: Next Section | Previous Section
Castle Crags
Location: 41.1996574401856, -122.423866271973
©Jack Haskel
Spires of the Trinity Alps
Location: 41.1989440917969, -122.501113891602
©Jack Haskel
Shasta views
Location: 41.189281463623, -122.455558776855
©Jack Haskel