Pacific Crest Trail: CA Section 34
OLD STATION POST OFFICE to BURNEY FALLS: This 43.8-mile leg, possibly the longest waterless stretch on the PCT, follows the sweltering contours of Hat Creek Rim before ending at a 129-foot cascade. In early spring, wildflowers are top-notch on the rim.
Heading out the door? Read this article on the new Outside+ app available now on iOS devices for members! Download the app.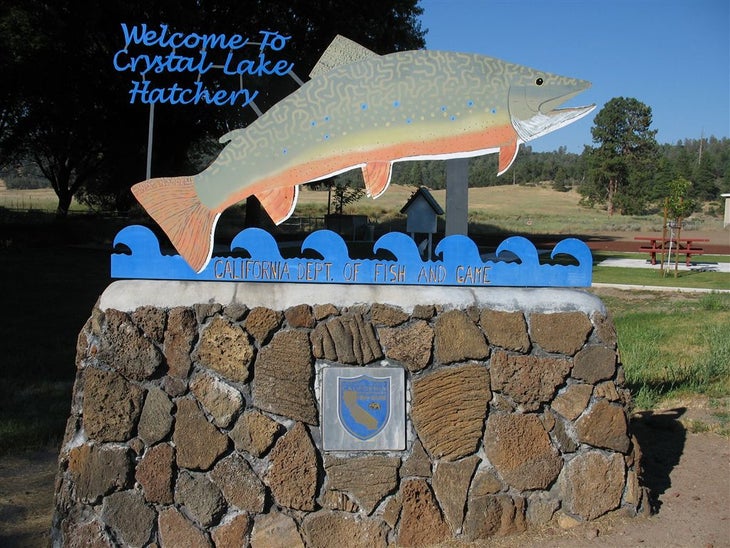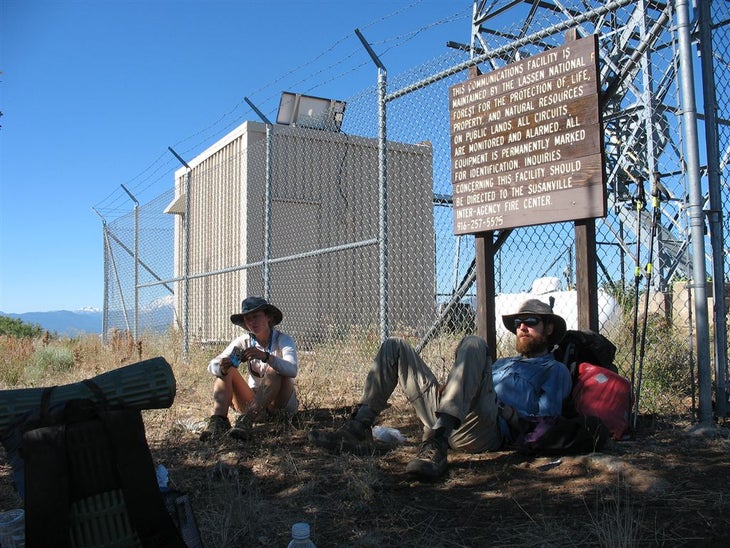 Trail Facts
Waypoints
PCT872
Location: 40.6512184143066, -121.459617614746
Head S from Old Station Store and post office.
PCT873
Location: 40.651985168457, -121.45565032959
Cross gravel road
PCT874
Location: 40.6670150756836, -121.44091796875
Straight @ trail junction
PCT875
Location: 40.6695327758789, -121.422737121582
Cross gravel road
PCT876
Location: 40.6772842407227, -121.418853759766
Pass by collapsed lava tubes
PCT877
Location: 40.6799163818359, -121.420249938965
CA 44
PCT878
Location: 40.6808815002441, -121.418380737305
L @ hard-to-spot spur to Subway Cave where you'll want to fill up on water
PCT879
Location: 40.6847496032715, -121.41919708252
Subway Cave and last water before Hat Creek Rim. Check out the cold lava tube cave
PCT880
Location: 40.7019996643066, -121.406097412109
Hat Creek Rime Overlook parking area; has bathrooms
PCT881
Location: 40.7679824829102, -121.393783569336
Cross dirt road
PCT882
Location: 40.8432502746582, -121.423881530762
Cross Road 22
PCT883
Location: 40.922233581543, -121.497047424316
Cross paved road
PCT884
Location: 40.9328155517578, -121.525314331055
Old dirt road through interesting lava flows. Some scrub bushes and grey pines are starting to take hold again
PCT885
Location: 40.9272003173828, -121.542213439941
Creek, first water in about 30 miles
PCT886
Location: 40.9293518066406, -121.544250488281
Cross bridge near power plant
PCT887
Location: 40.9324111938477, -121.545425415039
Crystal Lake Fish Hatchery; water spigot down road on the side of main office building; bathrooms but no camping allowed
PCT888
Location: 40.961799621582, -121.567916870117
Cross red-dirt road
PCT889
Location: 40.9634170532227, -121.57706451416
CA 299; hitch L to visit the town of Burney
PCT890
Location: 40.9659843444824, -121.581268310547
Cross dirt road
PCT891
Location: 41.0022315979004, -121.605003356934
Cross train tracks
PCT892
Location: 41.0084648132324, -121.64176940918
Cross CA 89
PCT893
Location: 41.0068016052246, -121.64136505127
Spur to Burney Falls Visitor's Center; continue on PCT going straight over creek
PCT894
Location: 41.0110359191894, -121.653091430664
Cross bridge to visit General Store for showers and bathrooms; don't miss the huge 130-ft. waterfall spilling off the cliffs of Burney Creek
PCT895
Location: 41.0135345458984, -121.65007019043
Burney Falls;
More PCT: Next Section | Previous Section
Crystal Lake Fish Hatchery Sign
Location: 40.932315826416, -121.545051574707
©Jack Haskel
Microwave Station
Location: 40.8084259033203, -121.414573669434
©Jack Haskel