Pacific Crest Trail: CA Section 32
CA 36 to DRAKESBAD RESORT: Pick up some steam on this 17.4-mile segment through the puffing geysers and thermal lakes of Lassen Volcanic National Park.
Heading out the door? Read this article on the new Outside+ app available now on iOS devices for members! Download the app.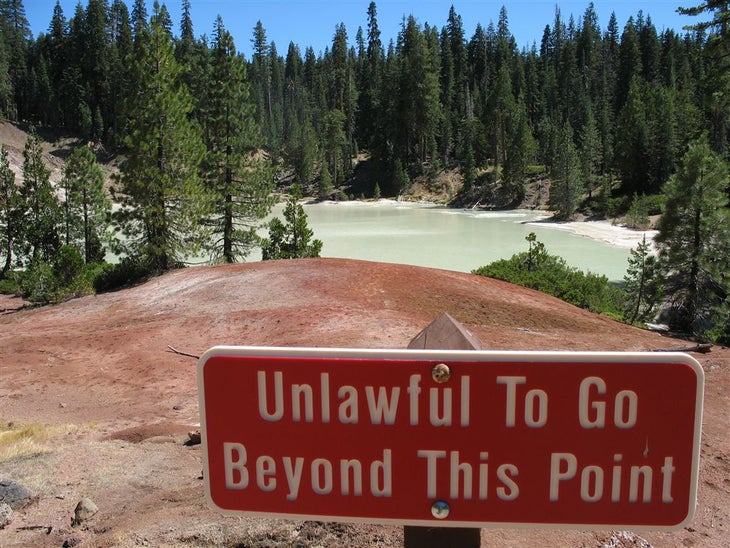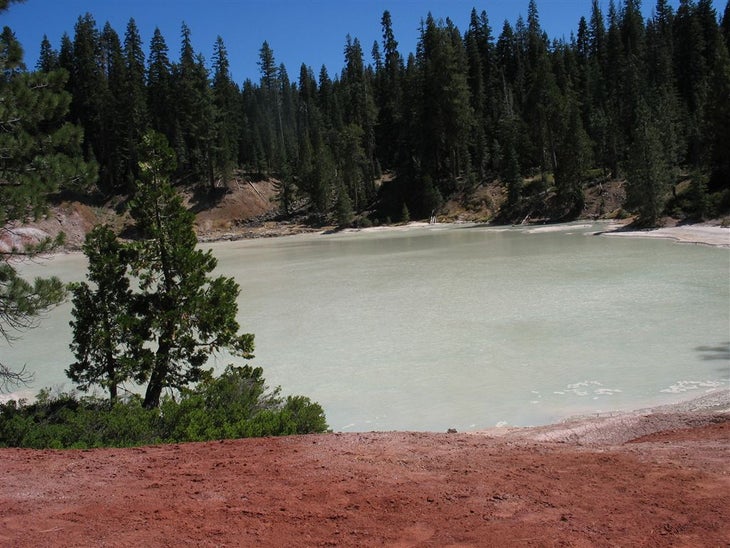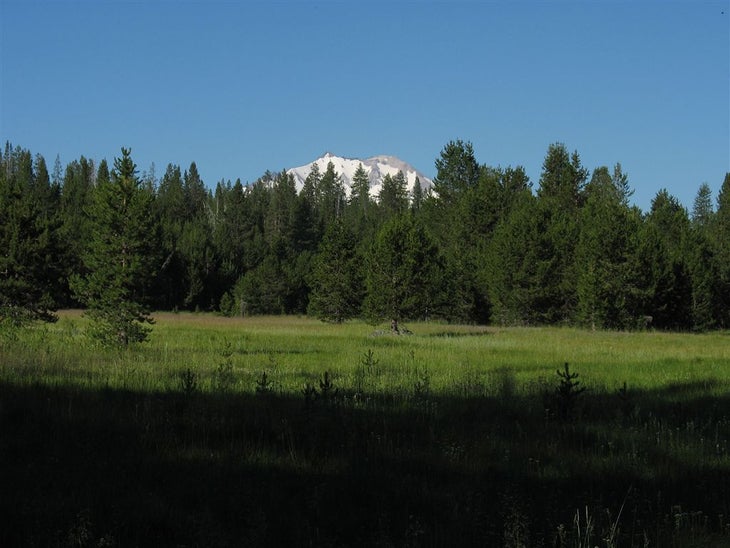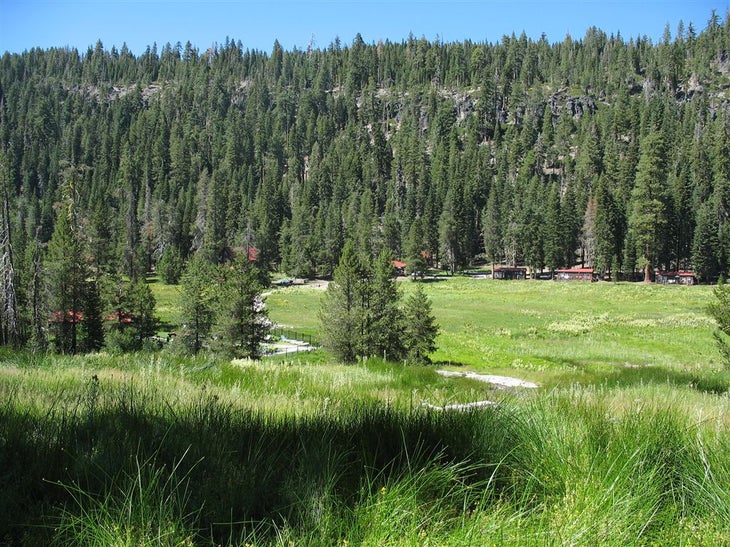 Trail Facts
Waypoints
PCT826
Location: 40.261672, -121.33886
CA 36; head N on PCT
PCT827
Location: 40.270535, -121.3423
Cross dirt road
PCT828
Location: 40.274448, -121.342583
Cross dirt road
PCT829
Location: 40.285366, -121.34227
Cross dirt road
PCT830
Location: 40.291233, -121.343636
Cross dirt road
PCT831
Location: 40.294117, -121.341515
Creeklet from Stover Spring
PCT832
Location: 40.296902, -121.341949
Cross dirt road
PCT833
Location: 40.299015, -121.342346
Stover Springs; primitive car camping area good for backpackers
PCT834
Location: 40.310818, -121.34655
Cross dirt road
PCT835
Location: 40.351234, -121.360268
Cross dirt road
PCT836
Location: 40.351818, -121.351364
Cross North Fork Feather River
PCT837
Location: 40.360802, -121.354385
Cross good dirt road
PCT838
Location: 40.366417, -121.359116
Pond
PCT839
Location: 40.406651, -121.383781
Spring
PCT840
Location: 40.409466, -121.384102
Enter Lassen Volcanic National Park
PCT841
Location: 40.411434, -121.387268
Swampy Little Willow Lake
PCT842
Location: 40.422218, -121.380096
PCT head L; worthy spur on R to Terminal Geyser (which is actually a fumarole)
PCT843
Location: 40.436299, -121.397381
Boiling Springs Lake; a hot, volcanically active teal-blue lake; stay far back from the shore for your own safety
PCT844
Location: 40.440709, -121.403947
Go R on PCT @ trail to Drake Lake
PCT845
Location: 40.441558, -121.403711
Spur L to Drakesbad Ranch, a backcountry resort usually pretty welcoming to thru-hikers
PCT846
Location: 40.442064, -121.400621
Bridge over creek below Drakesbad Ranch
PCT847
Location: 40.442917, -121.39772
Warner Valley Trailhead; continue walking on the road going E
PCT848
Location: 40.442799, -121.393948
E end of Warner Valley Camp
More PCT: Next Section | Previous Section
Boiling Springs Lake
Location: 40.436397, -121.397746
A hot, volcanically active teal-blue lake ©Jack Haskel
Shores of Boiling Spring Lake
Location: 40.436463, -121.398089
©Jack Haskel
Peak over meadow
Location: 40.442816, -121.393776
©Jack Haskel
Drakesbad Resort
Location: 40.443768, -121.400505
©Jack Haskel