Pacific Crest Trail: Landers Meadow to Walker Pass, California Section 18
Start the long climb to the Sierras on this 43.2-mile leg through pinyon forests and cholla clumps in the Scodie Mountains.
Heading out the door? Read this article on the new Outside+ app available now on iOS devices for members! Download the app.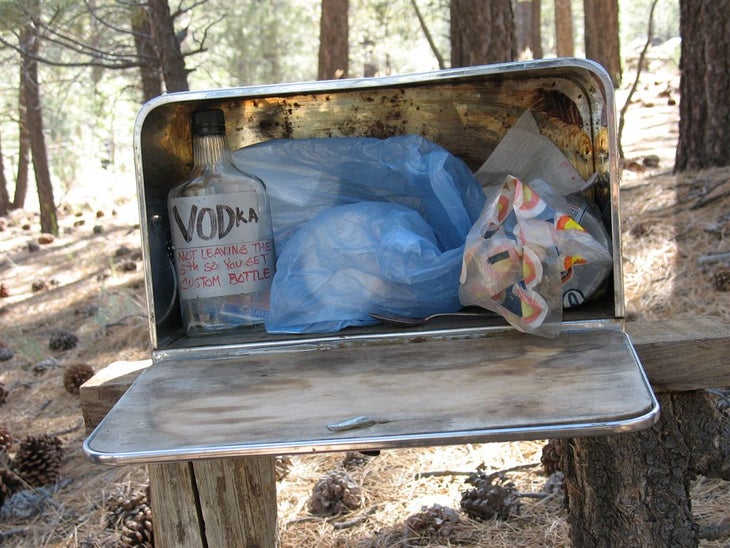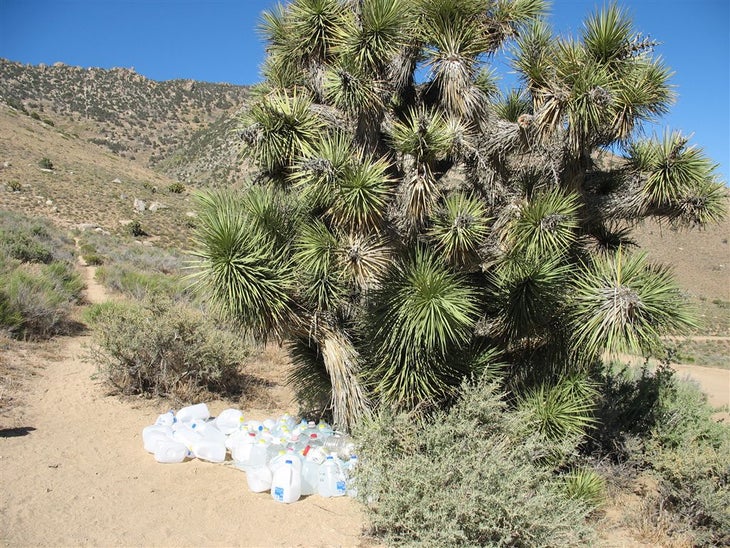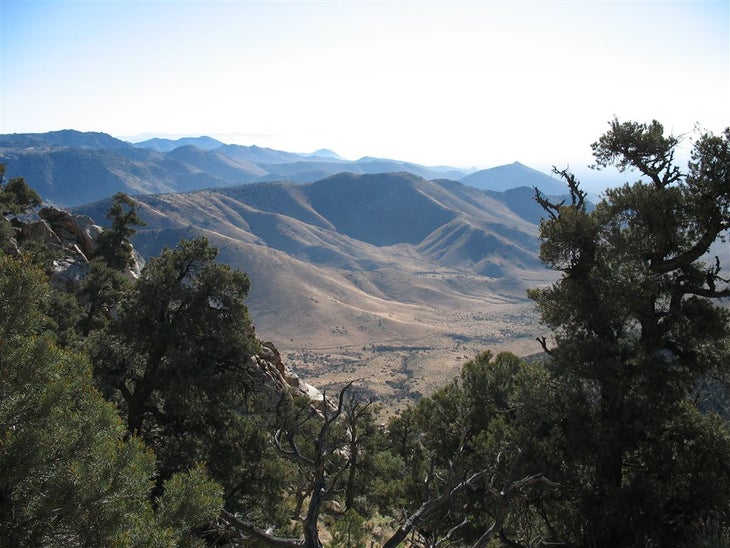 Start prepping your legs—and your mind—for the climbing ahead in the Scodie Mountains, a sub-range of the southern Sierra Nevada that rise straight from the Mojave Desert. Spring hikers on this section get the added bonus of a colorful wildflower display.
Turn By Turn
1) Start from the trailhead off Piute Mountain Road (see coordinates below) and head north.
2) At PCT mile 608.9 reach Landers Camp, which has a reliable spring; depending on seasonal conditions the next water may be at Willow Spring, 11.1 miles north.
3) Cross Piute Mountain Road again at Harris Grade, mile 611.2.
4) At the Kelso Valley Road crossing, PCT mile 616, there are some very wind-exposed campsites.
5) At PCT mile 617.8 cross a desert wash and unpaved Butterbredt Canyon Road.
6) Willow Spring is 1.6 miles north of the PCT; to reach it, follow the unsigned gulley at PCT mile 620 (there's a mile post next to the gully) for 1.4 miles to Dove Spring Canyon Road (unpaved). Go right on the road for .2 mile to reach Willow Spring. Continue following the road past the spring to rejoin the PCT at mile 621.9.
7) At PCT mile 630.9 cross Bird Spring Pass and an unpaved road, where a few Joshua trees provide some shade.
8) There's a small campsite at PCT mile 534.2, and another campsite 1.1 miles further.
9) At PCT mile 637 a spur trail leads to Yellow Jacket Spring, .7-mile northwest.
10) At PCT mile 641.5, the trail joins an unpaved road. Go left on this road for 2.3 miles, then left again on the next PCT trailhead. If you need water, continue on the road for about .2 mile to reach McIvers Spring.
11) Walker's Pass Campground, at PCT mile 651.3, has picnic tables and an outhouse, but usually does not have water. Check pctwater.com for up-to-date water conditions.
Do It
Trailhead 34.445, -118.314 Permit none for section hikers, PCT permit for thru-hikers Season spring, summer, fall Contact Pacific Crest Trail Association
Photos
Bread box
Location: 35.4466285705566, -118.322151184082
The breadbox, well stocked with Vodka and Kool Aid for the 25-mile waterless stretch ahead. ©Jack Haskel
Water cache @ Bird Spring Pass
Location: 35.5536003112793, -118.134750366211
Hydration under the shade of a few Joshua Trees. ©Jack Haskel
Over the hills
Location: 35.577709197998, -118.13062286377
Open views on the Scodie Mountains. ©Jack Haskel