Pacific Crest Trail: CA Section 16
HIKERTOWN to TEHACHAPI/WILLOW SPRINGS ROAD: This one isn't for tender-footed hikers. Best saved for springtime, it's a hot run for 37 miles across the Mojave Desert peppered with iconic Joshua trees.
Heading out the door? Read this article on the new Outside+ app available now on iOS devices for members! Download the app.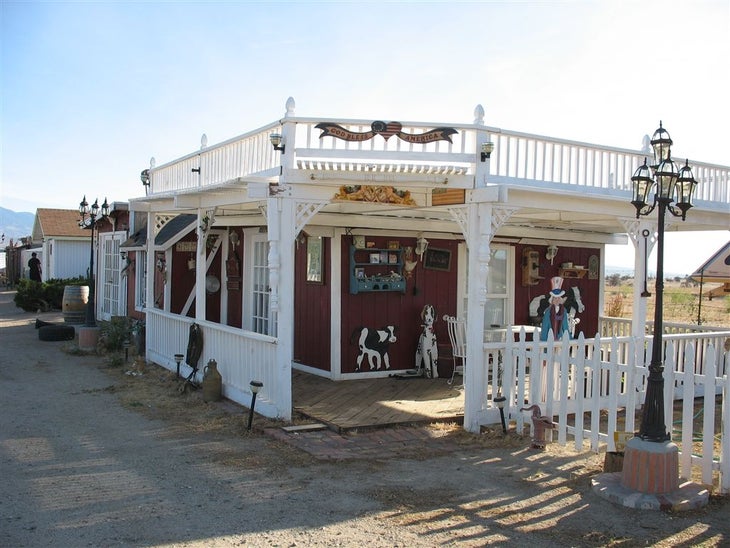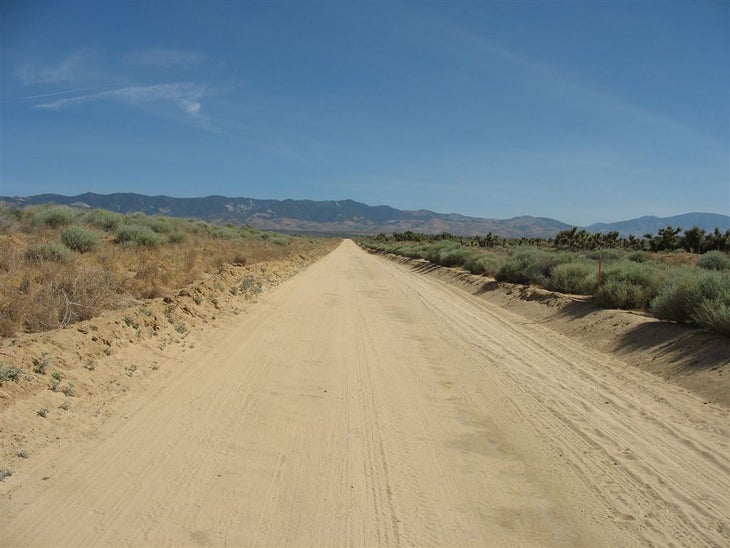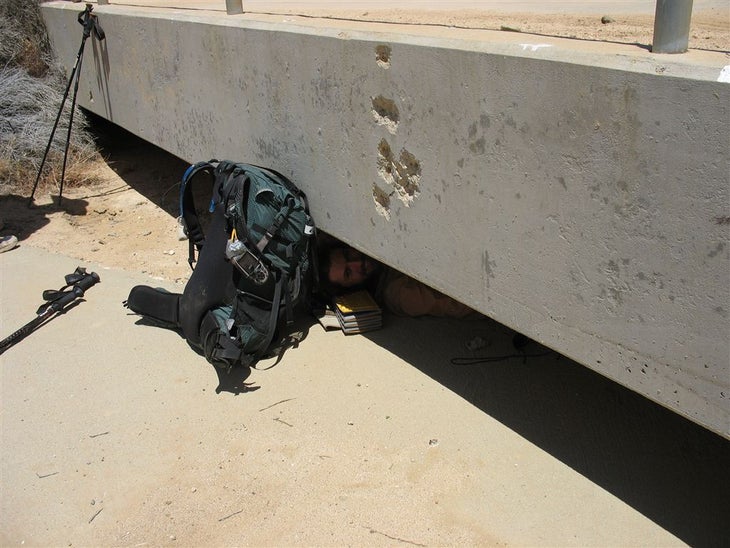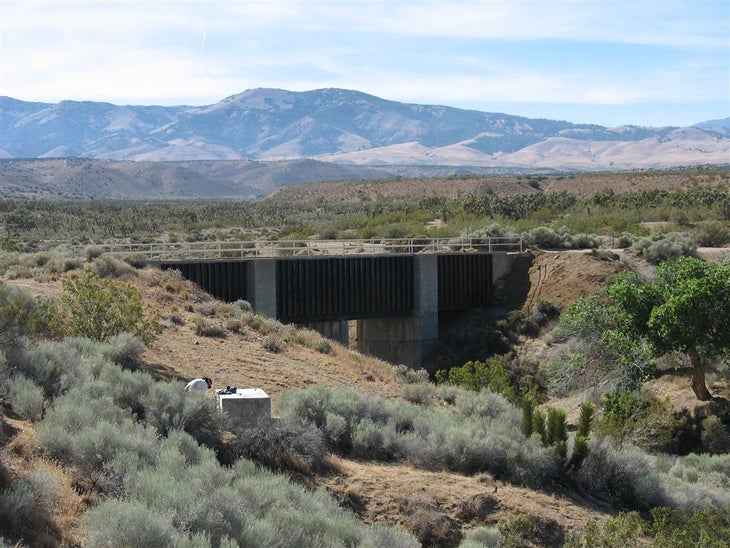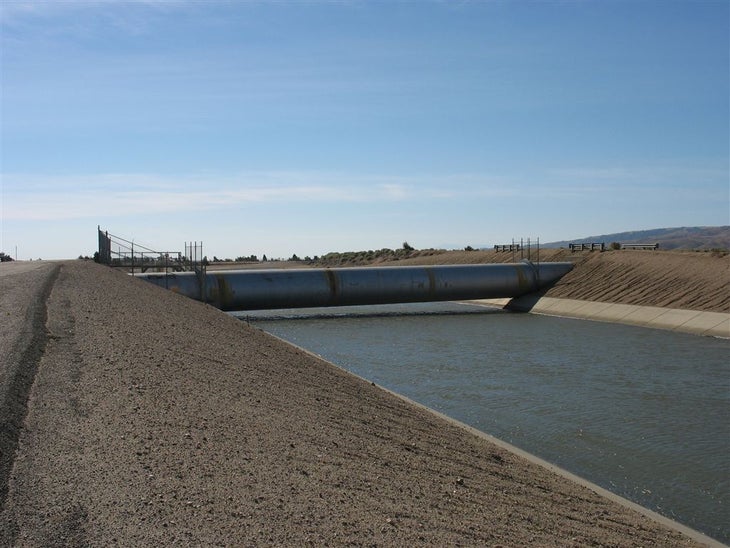 Trail Facts
Waypoints
PCT302
Location: 34.7758483886719, -118.606597900391
Thru-hikers: This trail angel house welcomes hikers. Faucets provide water. Head N. Section hikers: Fill water here, if needed. To skip more urban areas in Hikertown, drive to Waypoint PCT308.
PCT303
Location: 34.7831344604492, -118.607765197754
After walking through some gates along the fence out of Hikertown, reach a paved road. Keep walking N, passing a closed school.
PCT304
Location: 34.7876663208008, -118.607696533203
Pavement ends; go up the berm onto the CA Aqueduct and turn L heading E along this feat of human engineering
PCT305
Location: 34.7880516052246, -118.590034484863
Cross CA Aqueduct on bridge, but keep hiking E
PCT306
Location: 34.7878837585449, -118.586853027344
Junction of LA and CA Aqueducts — the hydroponic lifeblood of SoCal; go L, bearing N on PCT along this pipeline of cool Sierra water that ironically you can't drink.
PCT307
Location: 34.8340492248535, -118.587615966797
Make a sharp R to follow dirt service road past forest of Joshua trees
PCT308
Location: 34.8553009033203, -118.494583129883
Dirt Road Intersection, PCT goes R; first shade in miles under bridge
PCT309
Location: 34.8644332885742, -118.454452514648
Straight @ 3-way
PCT310
Location: 34.8745346069336, -118.446365356445
L @ Y
PCT311
Location: 34.8977012634277, -118.455551147461
Just down off the road, located a few hundred feet from shade at Cottonwood Creek Bridge is a large concrete structure with water spigot; N of bridge is flat area with lean-to windbreak for camping
PCT312
Location: 34.9029350280762, -118.461486816406
Resume trail tread after many miles of road walking
PCT313
Location: 34.9647331237793, -118.47200012207
Somewhat wind-protected camp spot for one tent in the sandy wash of a canyon; be wary of flash floods
PCT314
Location: 34.9792823791504, -118.468551635742
Tyler Horse Creek; great campsite along creek in nice shade of some large oaks
PCT315
Location: 34.9735336303711, -118.444580078125
Gamble Spring Canyon; possible water far upstream but don't count on it; nice cacti down here
PCT316
Location: 35.0342330932617, -118.380233764648
Horse trough with shower head located below giant windmills above Oak Creek Canyon. This area is all private land and heavily posted with no trespassing signs
PCT317
Location: 35.0496635437012, -118.356803894043
Tehachapi/Willow Springs Rd.; hitch to town;
More PCT: Next Section | Previous Section
Hikertown
Location: 34.7742881774902, -118.605094909668
A collage of Hollywood sets greets the PCT thru-hikers in Hikertown, where trail angles might let you in from the searing heat of the Mojave. ©Jack Haskel
Dusty Road
Location: 34.7857551574707, -118.580406188965
Here the PCT cross the western section of the Mojave Desert on a dusty, exposed road. ©Jack Haskel
Shade!
Location: 34.8545417785644, -118.493537902832
Sometimes drastic measures need to be taken to find shade in the desert–for instance, this low bridge. ©Jack Haskel
Water faucet and bridge
Location: 34.8973159790039, -118.45384979248
©Jack Haskel
Modern Marvel
Location: 34.7857551574707, -118.584815979004
This man-made river supplies water for thirsty LA. ©Jack Haskel