Pacific Crest Trail: CA Section 15
ELIZABETH CANYON to HIKERTOWN: Much of this 26.3-mile stretch navigates the slopes of Sawmill Mountain before ending in the desert flats of Hikertown, USA. High point: Views on Leibre Mountain stretch from the Pacific to the Mojave.
Heading out the door? Read this article on the new Outside+ app available now on iOS devices for members! Download the app.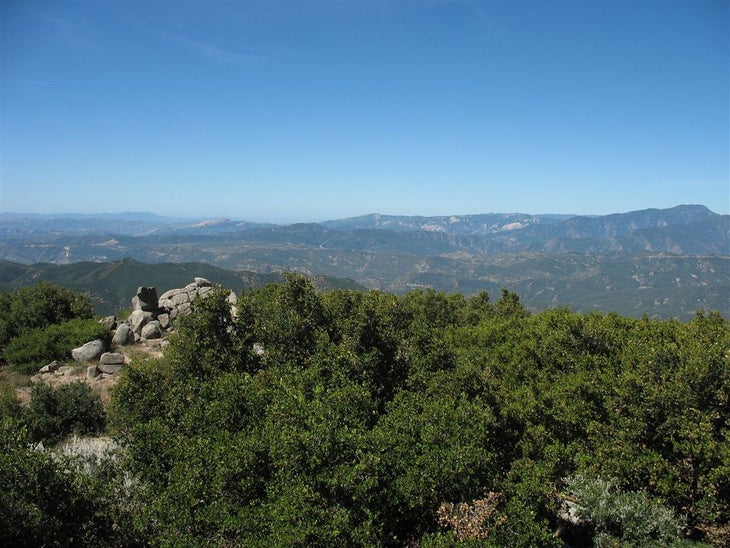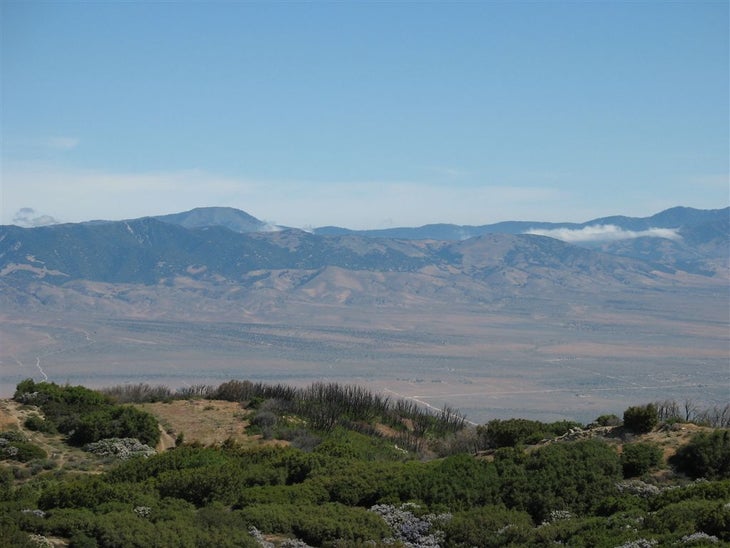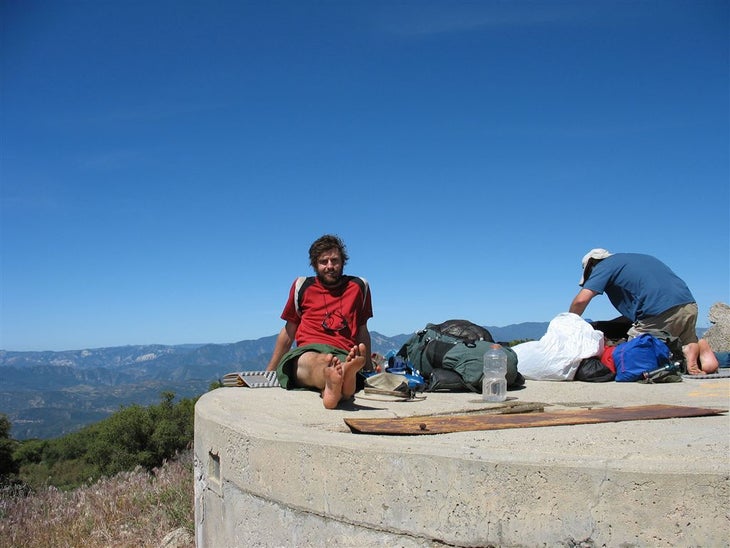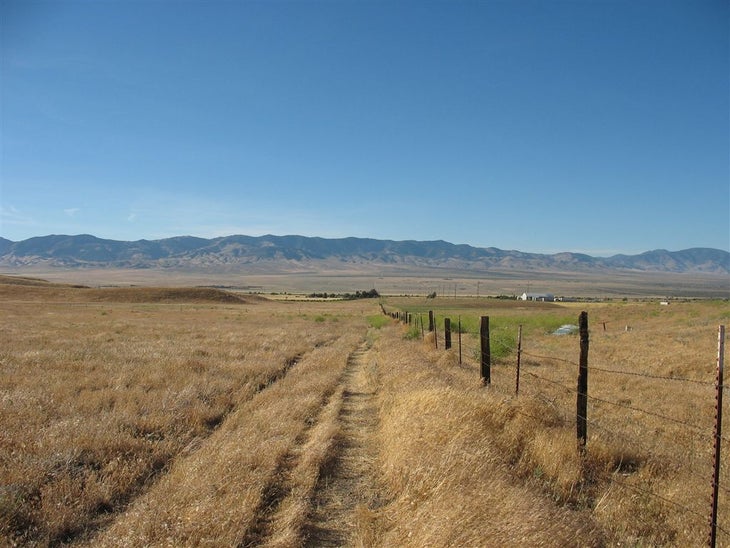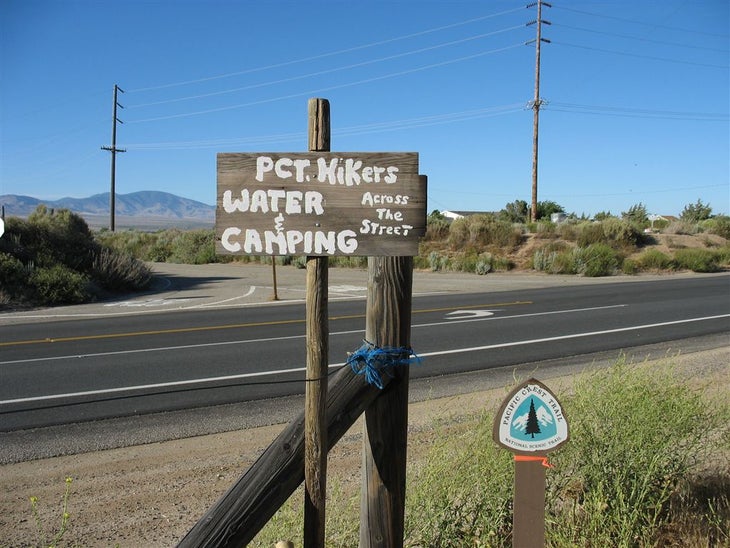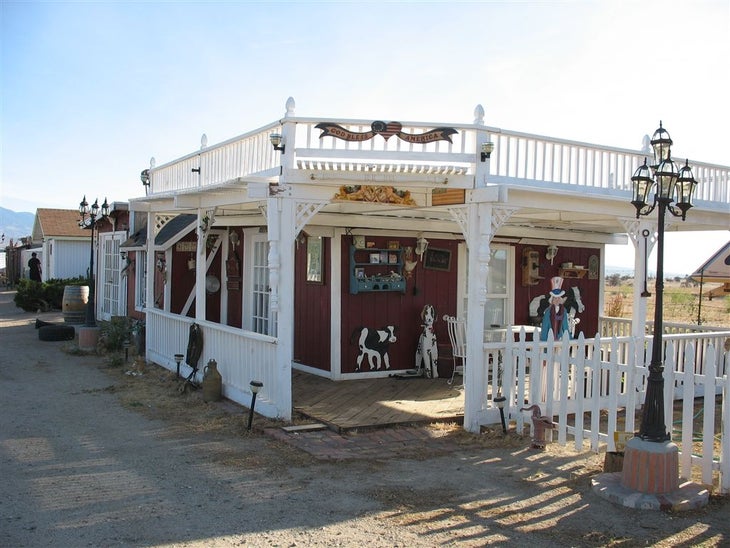 Trail Facts
Waypoints
PCT283
Location: 34.6596984863281, -118.460464477539
From Elizabeth Canyon Rd., head N on PCT
PCT284
Location: 34.6667175292969, -118.466369628906
Trailside spring
PCT285
Location: 34.6705665588379, -118.474250793457
Reach a dirt road among pines; first nice, shaded camping in a while
PCT286
Location: 34.6799659729004, -118.493766784668
Dirt road among black oaks, campsites nearby
PCT287
Location: 34.6876983642578, -118.52173614502
Cross dirt road
PCT288
Location: 34.6890487670898, -118.527648925781
Spur to Upper Shake Campground
PCT289
Location: 34.6916007995606, -118.554313659668
Cross dirt road
PCT290
Location: 34.7034149169922, -118.575950622559
Sawmill Campground spur
PCT291
Location: 34.7088851928711, -118.587615966797
Dirt road marks 500 miles from Mexico, according to Data Book
PCT292
Location: 34.7101173400879, -118.594718933105
Cross dirt road
PCT293
Location: 34.702766418457, -118.614418029785
ATV track to L reaches highpoint of Leibre Mountain for views that make it worth the effort; PCT stays to R
PCT294
Location: 34.700382232666, -118.616981506348
Highpoint on Leibre Mountain
PCT295
Location: 34.7034606933594, -118.616432189941
Water tank up 100 yards from trail; slide heavy metal lid off but be sure to replace it
PCT296
Location: 34.7137336730957, -118.635437011719
Bear Gulch Camp, cross dirt road
PCT297
Location: 34.714225769043, -118.654151916504
Reach dirt road and follow downhill: don't be mistaken, this actually is the PCT; area has nice oak trees
PCT298
Location: 34.7365493774414, -118.647453308105
Small pond with submerged oaks and lots of waterfowl; this is on private land, so no swimming
PCT299
Location: 34.7360496520996, -118.642547607422
Pine Canyon Road; here you're in the heart of the huge Cajon Ranch. don't stray off the PCT onto the private land.
PCT300
Location: 34.7695617675781, -118.607810974121
Follow fence directly N through grasslands of the Antelope Valley area of Mojave Desert. Enjoy the grass while it lasts.
PCT301
Location: 34.7756652832031, -118.60718536377
CA138 and a sign welcoming you to water across the street
PCT302
Location: 34.7758483886719, -118.606597900391
Hikertown: trail angel house
More PCT: Next Section | Previous Section
From the top
Location: 34.702220916748, -118.608985900879
Vantages over the Angeles National Forest. ©Jack Haskel
Views from Leibre Mountain
Location: 34.6997375488281, -118.613945007324
©Jack Haskel
On the tank
Location: 34.7015991210938, -118.613945007324
BACKPACKER contributor Jack Haskel rests atop a water tank perched above the Angeles National Forest. ©Jack Haskel
Across the grasslands
Location: 34.762996673584, -118.606506347656
Here the trail enters the grasslands of the Antelope Valley area of Mojave Desert. Enjoy it while it lasts. ©Jack Haskel
Water sign
Location: 34.7735404968262, -118.607124328613
A sign welcoming PCT'ers to water across the street. ©Jack Haskel
Hikertown
Location: 34.7784996032715, -118.607749938965
A collage of Hollywood sets greets the wayward PCT hiker in Hikertown, where trail angels might let you in from the searing heat of the Mojave. Water faucets outside gate L of driveway for year-round hiker use. ©Jack Haskel