Pacific Crest Trail: CA Section 12
CA 2 to THREE POINTS: This 25-mile leg has a mad list of peaks. Start by climbing 2,000 feet up Mt. Baden-Powell with views unfolding to the Sierra Nevada. Then zigzag the swelling ridges of the San Gabriel Crest.
Heading out the door? Read this article on the new Outside+ app available now on iOS devices for members! Download the app.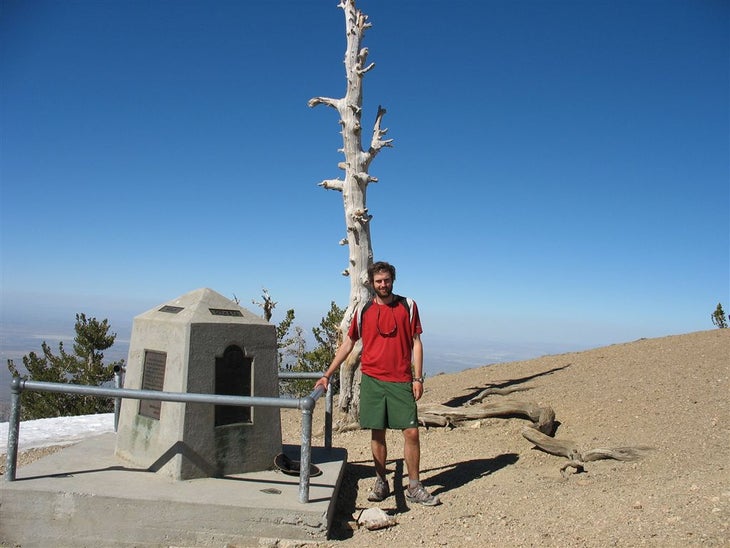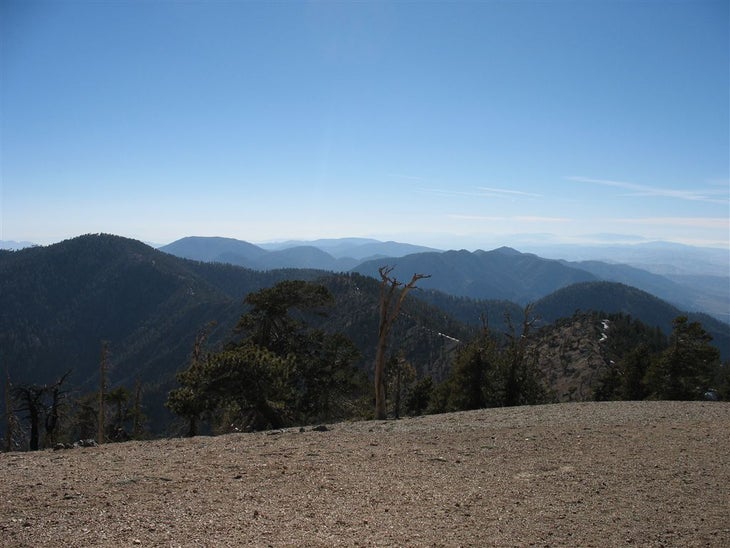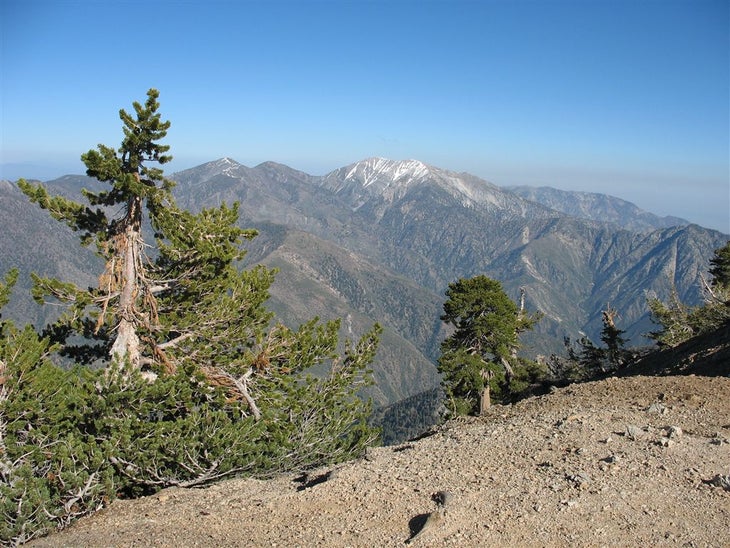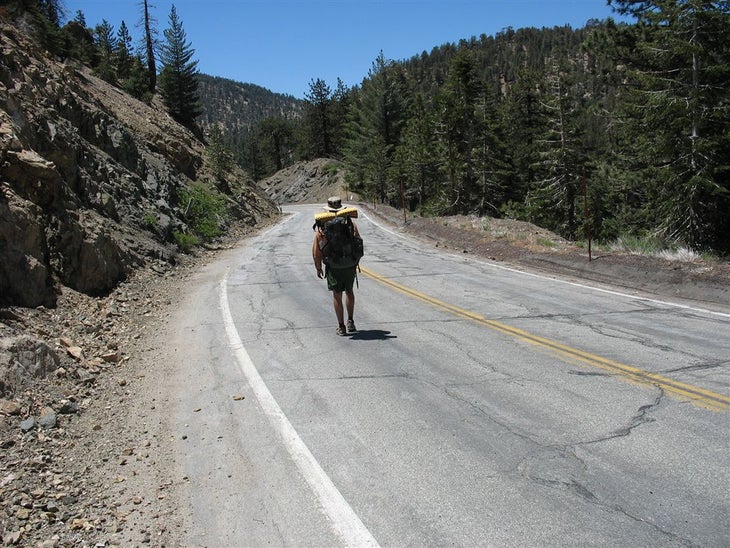 Trail Facts
Waypoints
PCT211
Location: 34.372433, -117.710236
Inspiration Point at CA 2 (Angels Crest Highway); down road to SE is Wrightwood, CA, a full-service trail town — possibly the most hiker-friendly outpost on the PCT. Head W to continue on the PCT.
PCT212
Location: 34.376385, -117.722054
Grassy Hollow Visitor's Center
PCT213
Location: 34.379452, -117.726967
Road turnout; PCT crosses road here
PCT214
Location: 34.38205, -117.741432
Jackson Lake Spur
PCT215
Location: 34.37365, -117.752151
Cross Angel's Crest Highway @ Vincent Gap; road is closed from here as of 2006; bathrooms
PCT216
Location: 34.368817, -117.757569
Spur to Laurel Springs
PCT217
Location: 34.359617, -117.763803
Spur to summit of Mt. Baden Powell on L; PCT stays R
PCT218
Location: 34.3586, -117.764647
Summit of Mt. Baden-Powell
PCT219
Location: 34.352933, -117.796769
Junction to Dawson Saddle
PCT220
Location: 34.34015, -117.813186
Hawkins Ridge Trail
PCT221
Location: 34.343369, -117.829283
Windy Gap Trail junction
PCT222
Location: 34.344898, -117.8293
Spur to Little Jimmy Spring
PCT223
Location: 34.345367, -117.829468
Little Jimmy Spring; one of the best springs on the trail; nice cold flow, benches and shade
PCT224
Location: 34.347133, -117.830781
Little Jimmy Campground; bathrooms; home to some very smart and fearless bears
PCT225
Location: 34.357033, -117.850517
Islip Saddle at CA 2; closed parking area with bathrooms
PCT226
Location: 34.361831, -117.870269
CA 2
PCT227
Location: 34.355969, -117.87735
CA 2; metal shed and start of road walk; detour around endangered species closure in 2006 — check for current closures
PCT228
Location: 34.345066, -117.914114
Campground with water and bathrooms; PCT purists take Buckhardt trail N to rejoin official trail; save miles by staying with road walk to cloudburst summit; can't miss: tiny ski resorts on the way to cloudburst
PCT229
Location: 34.351501, -117.935097
End detour @ Cloudburst Summit
PCT230
Location: 34.3521, -117.945732
Cross CA Hwy 2
PCT231
Location: 34.352249, -117.957787
Camp Glenwood Boy Scout Camp; nice camping with tables, water and fire pits if camp is not in session
PCT232
Location: 34.342693, -117.983505
Cross CA 2
PCT233
Location: 34.343525, -117.983253
PCT meets Three Points Trailhead
More PCT: Next Section | Previous Section
Summit Marker
Location: 34.35825, -117.764686
BACKPACKER's map contributor stands atop Mt. Baden-Powell, named after the founder of the Boy Scouts. ©Jack Haskel
San Gabriel Crest
Location: 34.358016, -117.764533
Hazy views over the folds of the San Gabrial Mountains. ©Jack Haskel
Pines and Peaks
Location: 34.357719, -117.764463
The view over the San Gabriels from Mount Baden-Powell. ©Jack Haskel
Road Walk
Location: 34.355792, -117.877044
A PCT'er pound the pavement on CA 2 for a detour around an endangered species closure in 2006. ©Jack Haskel