Pacific Crest Trail: CA Section 11
CAJON JUNCTION to CA 2: Walk the scar of the San Andreas Fault then climb the pinyon ridges of the Mojave Desert on this 23.6-mile trek. Don't miss Wrightwood, CA, considered the friendliest hiker town just off the PCT.
Heading out the door? Read this article on the new Outside+ app available now on iOS devices for members! Download the app.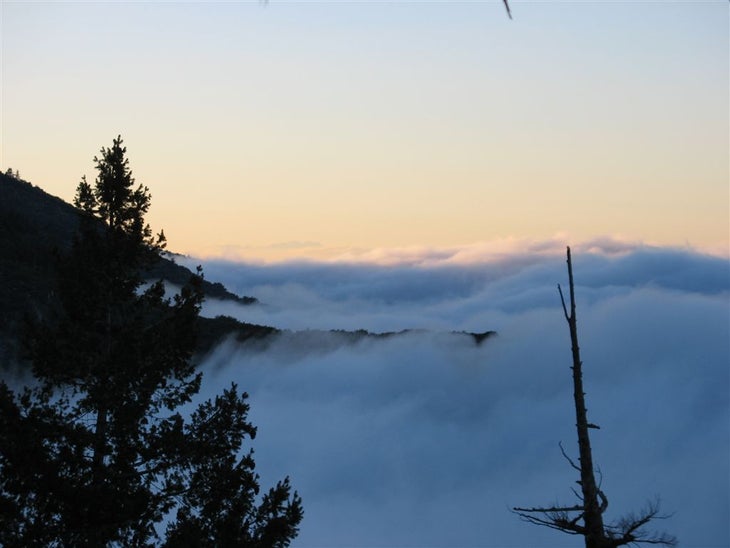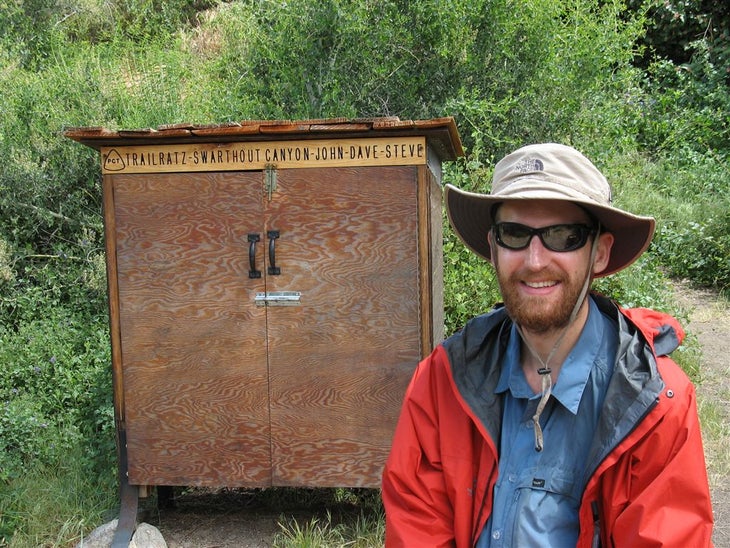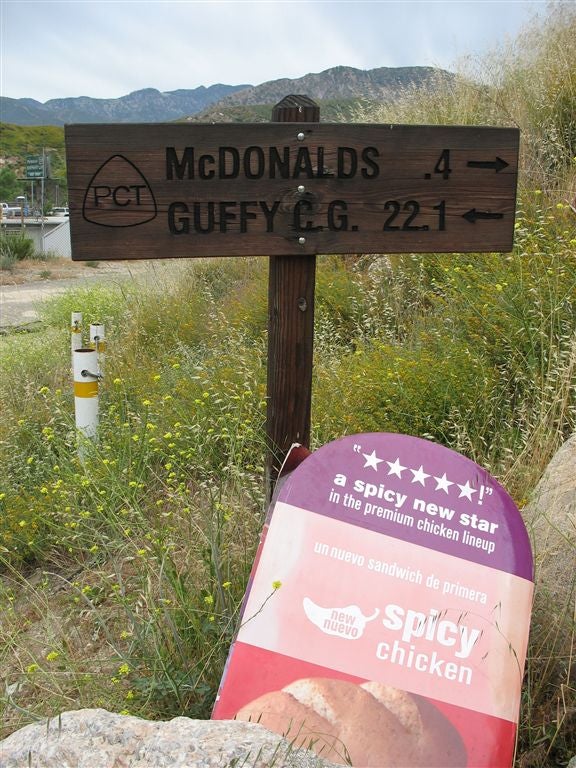 Trail Facts
Waypoints
PCT192
Location: 34.309166, -117.4702301
Pick up the PCT near the McDonalds.
PCT193
Location: 34.3059654, -117.466301
PCT veers S through a tunnel under the freeway
PCT194
Location: 34.2991486, -117.469635
Cross dirt road
PCT195
Location: 34.2986832, -117.4685669
Tunnel under train tracks
PCT196
Location: 34.2970047, -117.4716034
Take L @ this point
PCT197
Location: 34.2937851, -117.477066
Cross dirt road
PCT198
Location: 34.2980156, -117.5067139
San Andreas Rift Zone and Swarthout Canyon
PCT199
Location: 34.2935715, -117.5098495
Water cache
PCT200
Location: 34.2928505, -117.529213
Sharpless Ranch Road. Nice view back towards Cajon Pass
PCT201
Location: 34.311615, -117.5799484
Road junction
PCT202
Location: 34.3116684, -117.5832367
Large camp on flat, open area with nice views
PCT203
Location: 34.3133659, -117.5894852
Road junction
PCT204
Location: 34.3304825, -117.6257172
Dirt road atop Blue Ridge features nice camping
PCT205
Location: 34.3362846, -117.6391678
Cross dirt road
PCT206
Location: 34.3366508, -117.6416168
Acorn Trail leads down to Wrightwood; or head to road for possible hitchhike
PCT207
Location: 34.3414345, -117.6552658
Superb car campground with bathrooms
PCT208
Location: 34.3591499, -117.6864471
Resume trail tread
PCT209
Location: 34.3694, -117.7004318
Cross old paved road
PCT210
Location: 34.3724327, -117.7102356
CA 2; SE is Wrightwood, a full-service town;
More PCT: Next Section | Previous Section
Obscured by cloud
Location: 34.3164787, -117.5824814
Low-hanging atmosphere clings to the Blue Ridge of the San Gabriel Mountains. ©Jack Haskel
Water Cache Box
Location: 34.293396, -117.5114136
A PCT'er stands near the Swarthout Canyon water cache. ©Jack Haskel
Unique trail sign
Location: 34.3060989, -117.4660034
©Jack Haskel