Pacific Crest Trail: CA Section 10
CA 138 to I-15: On this 10.5-mile stretch, climb through sandy washes and gullies around Cleghorn Ridge to overlooks of Cajon Canyon and the San Gabriel Mountains.
Heading out the door? Read this article on the new Outside+ app available now on iOS devices for members! Download the app.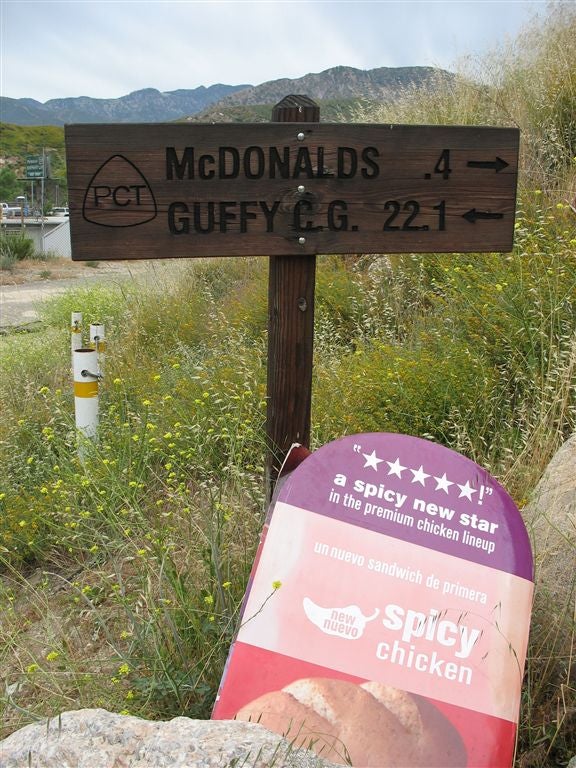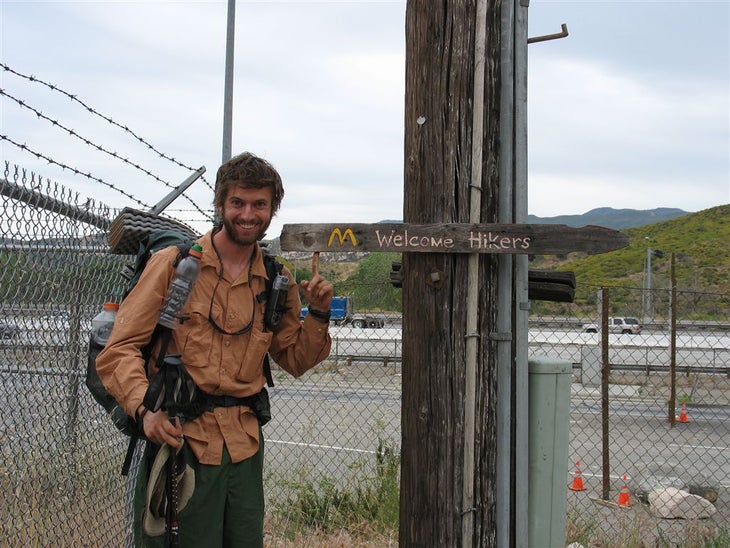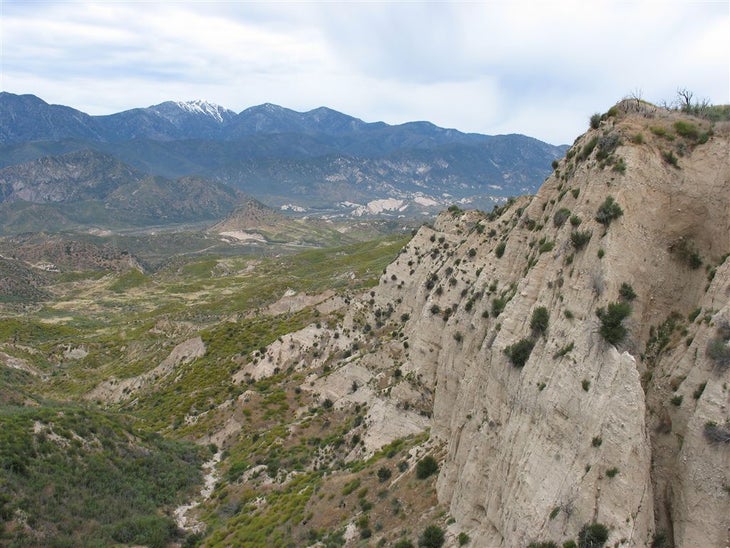 Trail Facts
Waypoints
PCT184
Location: 34.2877159118652, -117.354698181152
CA 138
PCT185
Location: 34.2948989868164, -117.37801361084
Saddle and dirt road
PCT186
Location: 34.2987174987793, -117.384635925293
Creek-lined wash
PCT187
Location: 34.3126487731934, -117.410385131836
Creek in Little Horse Thief Canyon
PCT188
Location: 34.3173332214356, -117.432098388672
Cross dirt road and powerline
PCT189
Location: 34.3171844482422, -117.436569213867
Great view towards Cajon Pass and San Antonio Mountain
PCT190
Location: 34.316764831543, -117.45386505127
Cross dirt road
PCT191
Location: 34.3140678405762, -117.461700439453
Creek in Crowder Canyon
PCT192
Location: 34.3091659545898, -117.470230102539
McD's @ Cajon Pass; this fast food restaurant is a PCT establishment.
PCT193
Location: 34.305965423584, -117.466300964355
R to Golden Arches. Or, continue into tunnel.
More PCT: Next Section | Previous Section
Unique trail sign
Location: 34.3060989379883, -117.466003417969
©Jack Haskel
On the way to McD's
Location: 34.3060531616211, -117.466186523438
Our intrepid contributor stands at a trail sign to the only McDonald's near the PCT. ©Jack Haskel
Steep cliffs
Location: 34.3175315856934, -117.437660217285
A cliff frames the view towards Cajon Pass and San Antonio Mountain. ©Jack Haskel