Pacific Crest Trail: Best Weekend – Anza-Borrego Desert State Park, CA
Traverse the dry, but surprisingly life-filled, San Felipe Hills on this 18.9-mile trip in Anza-Borrego Desert State Park.
Heading out the door? Read this article on the new Outside+ app available now on iOS devices for members! Download the app.
California's largest state park is hot, almost shadeless, and waterless for the entire leg of the PCT that traverses the San Felipe Hills. But if you can handle the difficulties–an enormous load of water–the desert will reward your pack-mule toughness. The open terrain offers constantly changing views of the myriad ridges and gullies defining these hills. Beyond the sprawling, 600,000-acre park, you'll see San Ysidro Mountain across the Montezuma Valley, and the higher, tantalizingly green Volcan Mountains. Look for elusive bighorn sheep, and be ready to encounter barrel cactus, agave, cholla, sparse scrub oak, juniper, dense chaparral, and "forests" of ocotillo shrubs, which grow in single stalks 10 to 15 feet tall and bloom in spring with flaming-red flowers. At elevations from 2,200 to 4,400 feet, this hike is best done from fall through early spring. Start the hot ascent of Grapevine Mountain at dawn. Wildflowers bloom from January through March.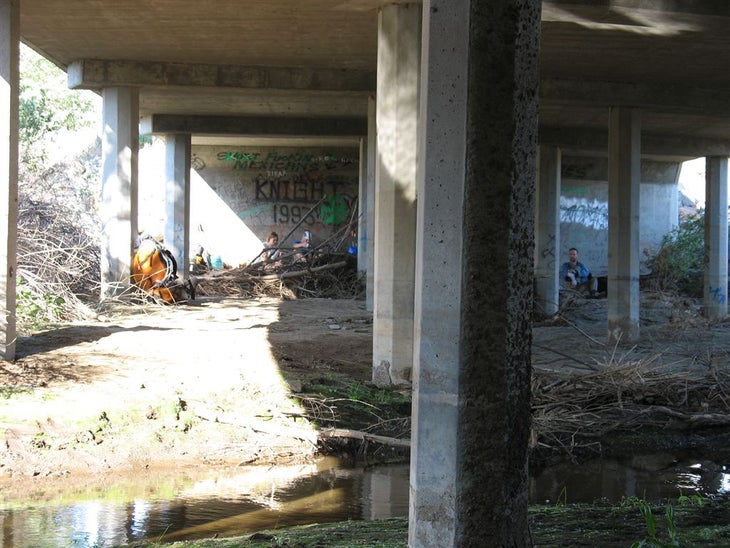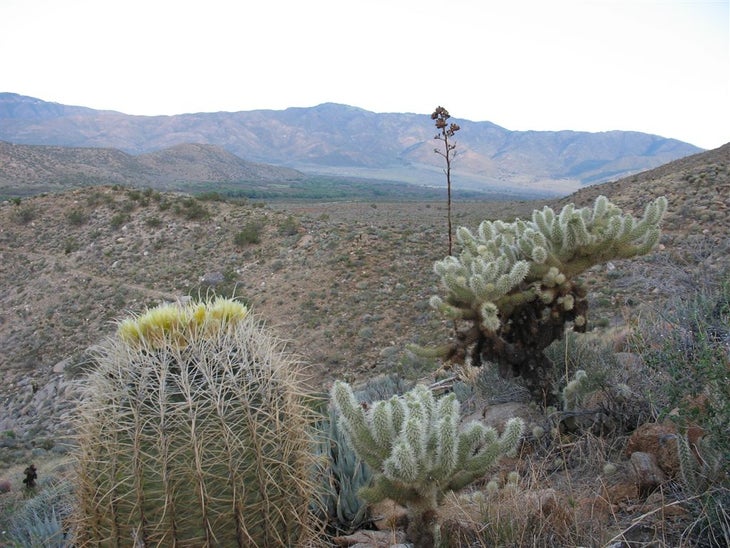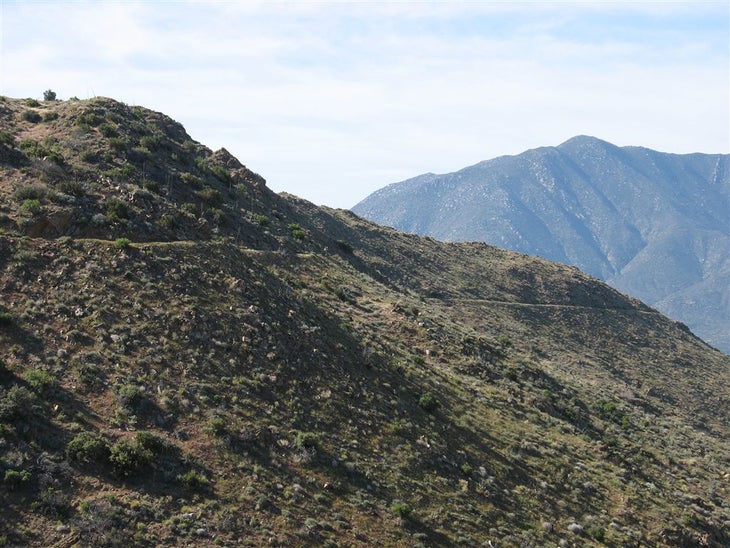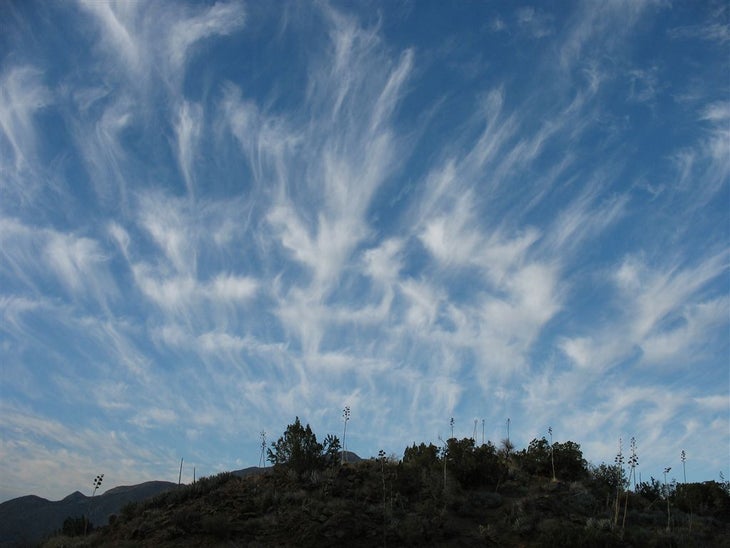 Trail Facts
Waypoints
PCT045
Location: 33.097900390625, -116.47193145752
CA 78; to begin, head N into San Felipe Foothills
PCT046
Location: 33.0982666015625, -116.472297668457
Undrinkable water in San Felipe Creek. Unfortunate because the upcoming section is high and dry.
PCT047
Location: 33.1407661437988, -116.507766723633
First gate
PCT048
Location: 33.1480827331543, -116.517799377441
Second gate
PCT049
Location: 33.1667671203613, -116.543502807617
Third gate and the "third gate" water cache
PCT050
Location: 33.1759490966797, -116.551666259766
Fourth gate
PCT051
Location: 33.2153511047363, -116.588119506836
Barrel Springs: large trough with good water and nicely shaded camping
PCT052
Location: 33.2159652709961, -116.588165283203
Barrel Springs
PCT053
Location: 33.2168922424316, -116.587921142578
End @ Montezuma Valley Road S22, 4.5 miles W of Ranchita.
Shady overpass
Location: 33.0978050231934, -116.470756530762
Great shade under an overpass. ©Jack Haskel
Desert scene
Location: 33.1523361206055, -116.52507019043
©Jack Haskel
Ridgline and Mountains
Location: 33.1545715332031, -116.529312133789
©Jack Haskel
Sky Art
Location: 33.1568069458008, -116.531997680664
Interweaving cirrus bands form intricate patterns. ©Jack Haskel