Opal Lake Trail
Beautiful hike up through aspen groves and across meadows to Opal Lake.
Heading out the door? Read this article on the new Outside+ app available now on iOS devices for members! Download the app.
Please note that this is an out-and-back hike, but the track only records one way.
Minerals give this lake a milky color, hence its name. The trail to Opal Lke is 1.2 miles long. The first part is fairly steep, climbing up through spruce and fir woodlands, and, higher up, aspen groves. There are often wildflowers and wild berries, including poisonous baneberry, and some mushrooms.
A short distance from the trail head, you'll see a small bog on the right. After passing through a grove of tall aspen, the trail traverses several meadows, then another wooded area, before crossing the creek and continuing up to the lake. Wooded hillsides and sheer cliffs border the small lake.
Be prepared for summer thunderstorms and even hail at these high elevations. Following or during rains, crossing the creek may not be advised – better to cut short your hike than get stranded on the other side. This rocky, steep trail can be treacherous when wet. Watch your step and use hiking poles if you have them. Contact the Pagosa Ranger District, 970-264-2268 if uncertain about weather or conditions. Snow can linger here as late as July.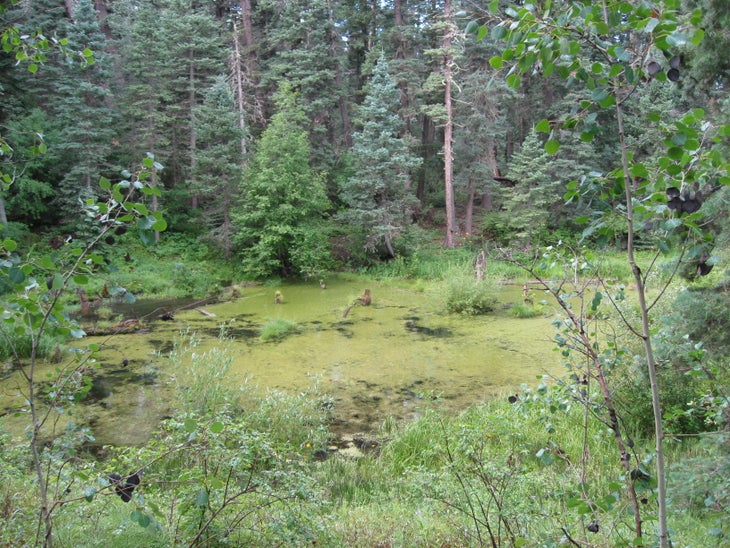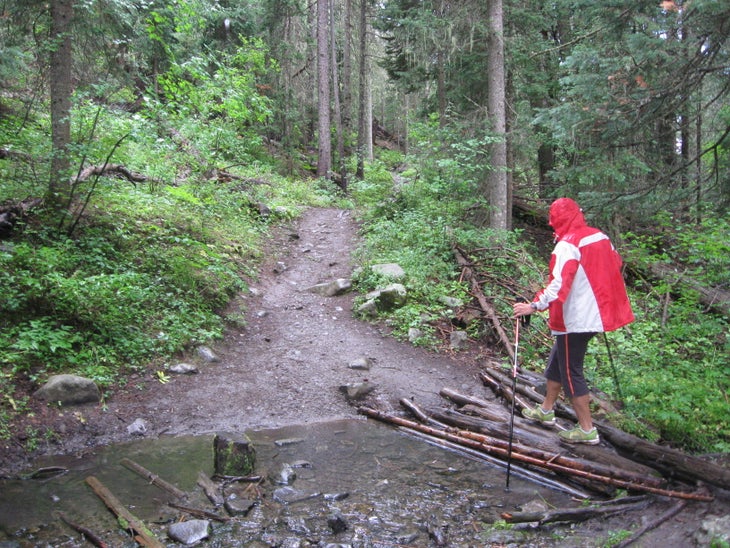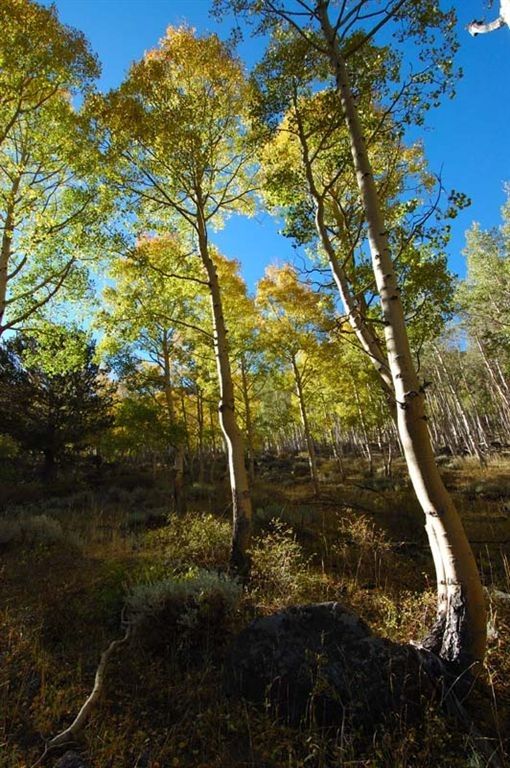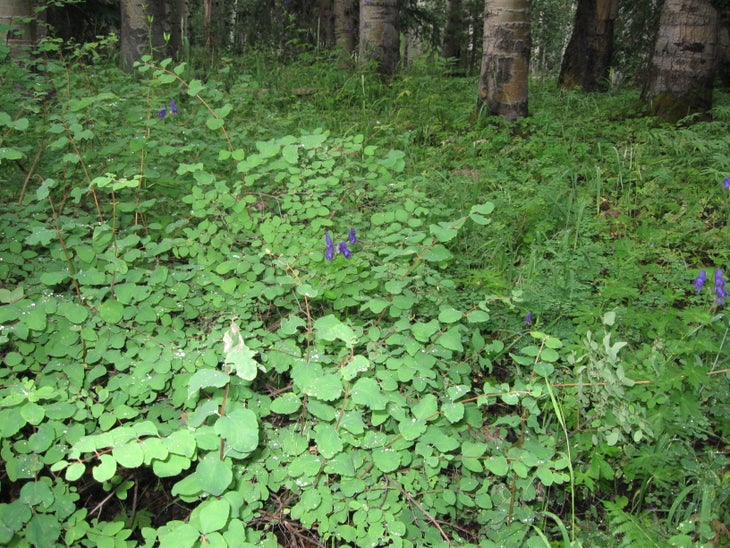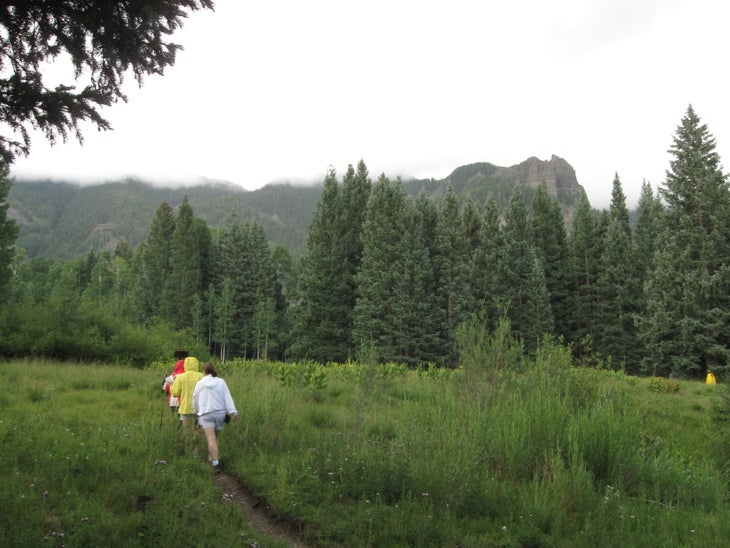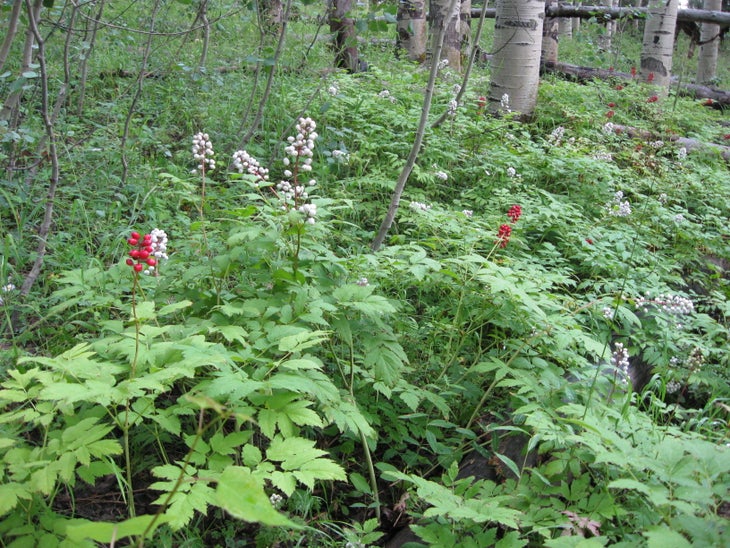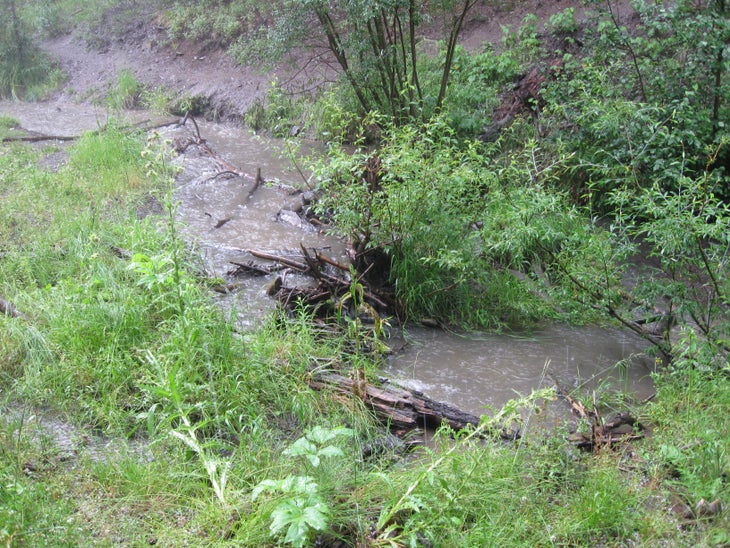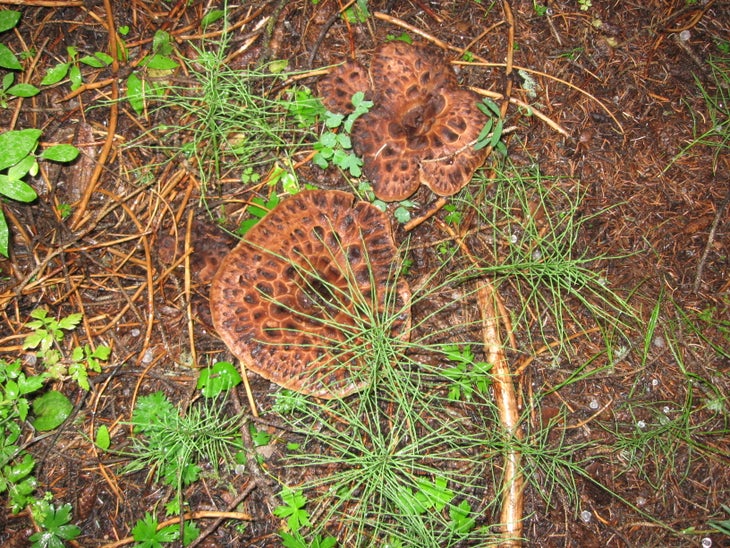 Trail Facts
Waypoints
Trail head
Location: 37.203931, -106.762327
04-AUG-10 11:32:39AM
Small bog
Location: 37.203752, -106.759818
04-AUG-10 11:37:01AM
High point
Location: 37.202717, -106.758549
04-AUG-10 11:41:18AM
Stream crossing
Location: 37.200834, -106.756039
04-AUG-10 11:50:02AM
Aspen groves
Location: 37.19945, -106.756124
04-AUG-10 11:57:27AM
Small meadow
Location: 37.197576, -106.755662
04-AUG-10 12:05:09PM
Larger meadow
Location: 37.197263, -106.7552
04-AUG-10 12:06:18PM
Intersection
Location: 37.19697, -106.754628
04-AUG-10 12:07:37PM
Creek crossing
Location: 37.195895, -106.753914
04-AUG-10 12:21:41PM
Opal Lake
Location: 37.194237, -106.751618
Other side of creek
Location: 37.195399, -106.753764
Overlooking the bog
Location: 37.203637, -106.759622
Logs over a stream
Location: 37.200715, -106.756082
Aspens
Location: 37.199706, -106.756039
Summer wildflowers
Location: 37.198236, -106.75635
Crossing the meadow
Location: 37.197484, -106.755363
Baneberries
Location: 37.198988, -106.756243
These berries are poisonous.
Rain-swollen creek.
Location: 37.19586, -106.753775
Mushrooms
Location: 37.196595, -106.754365