Norway's Lofoten Islands
Head above the Arctic Circle for non-stop adventure.
Heading out the door? Read this article on the new Outside+ app available now on iOS devices for members! Download the app.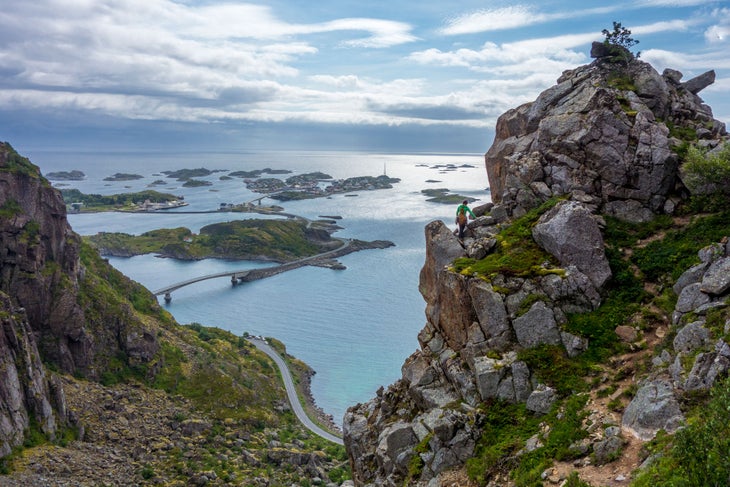 Author Majka Burhardt pauses between climbs on Festvag, with the bridges and islands connecting the island town of Henninsvaer laid out below.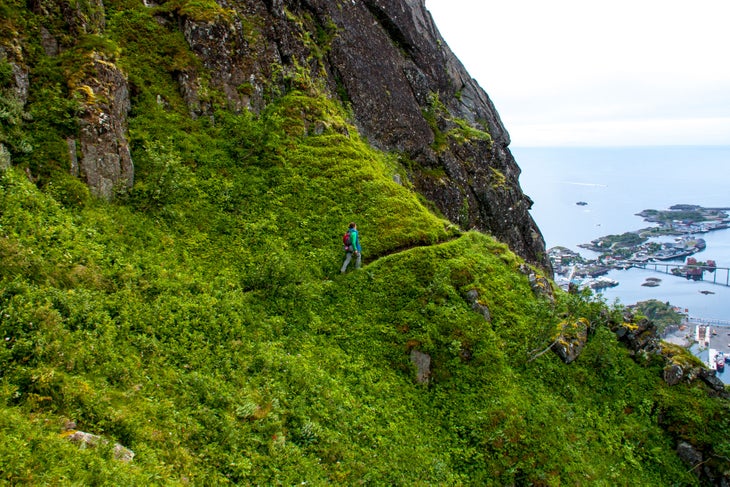 Making way the to the famous Svolvaergeita (The Goat)– a spire characterized by two giant blocks shaped like horns. Home to the administrative center of Vagen, and the closest airport to most activities in Lofoten.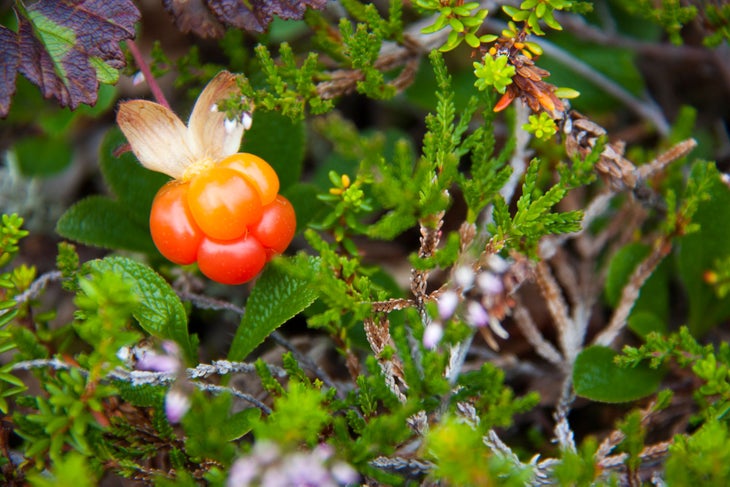 Cloudberries are a summer treat of the Norwegian Arctic Tundra and have softer skin and more succulent fruit than raspberries or blackberries. The best time to pick them is also during the peak of Lofoten's summer.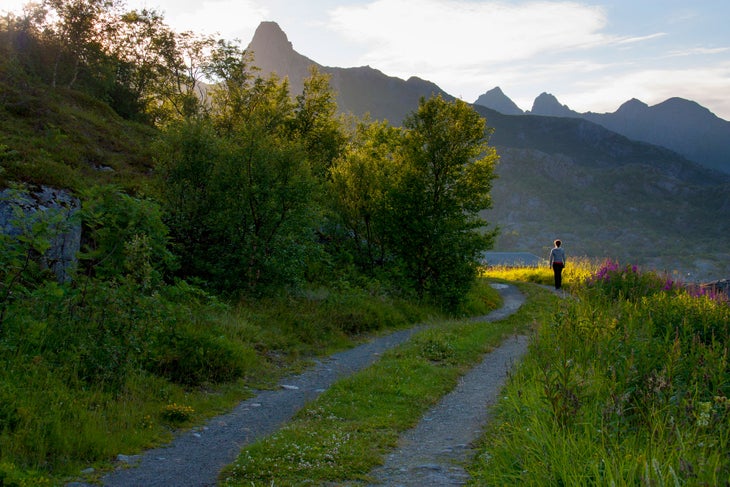 The sun is your constant companion in Lofoten from My 25th- June 15th. It never sets. This photo in the village of Kalle shows the darkest the days get.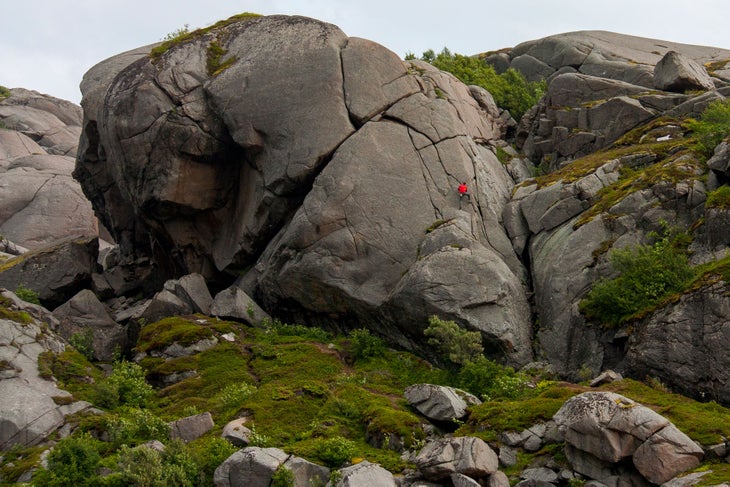 Peter Doucette takes an easy climbing romp up the Butter Arms boulder for a vertical wander in the Paradiset, Lofoten Islands.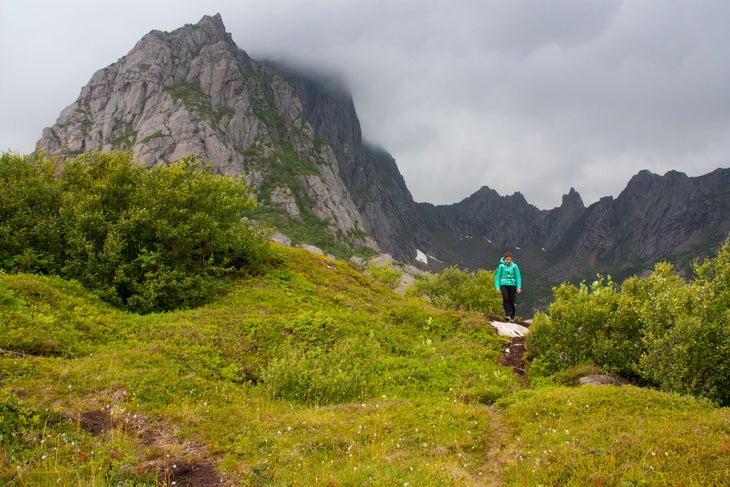 The imposing Stormpillaren earning it's namesake ensconced in clouds.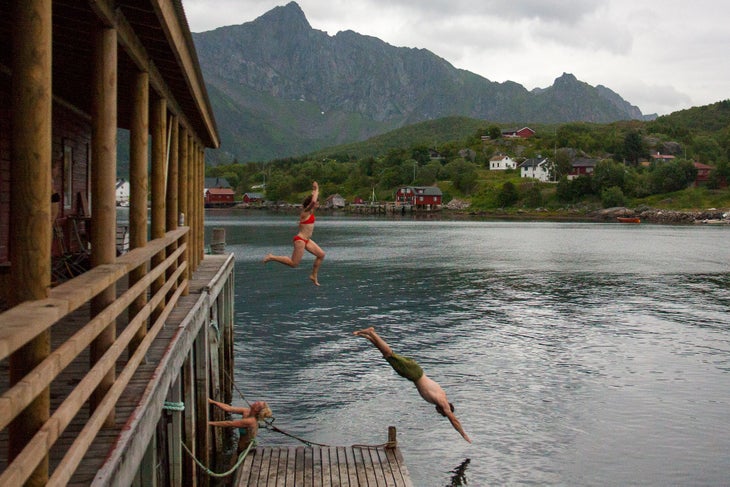 Majka Burhardt and Peter Doucette, celebrating day five of being married by jumping into the Norwegian sea.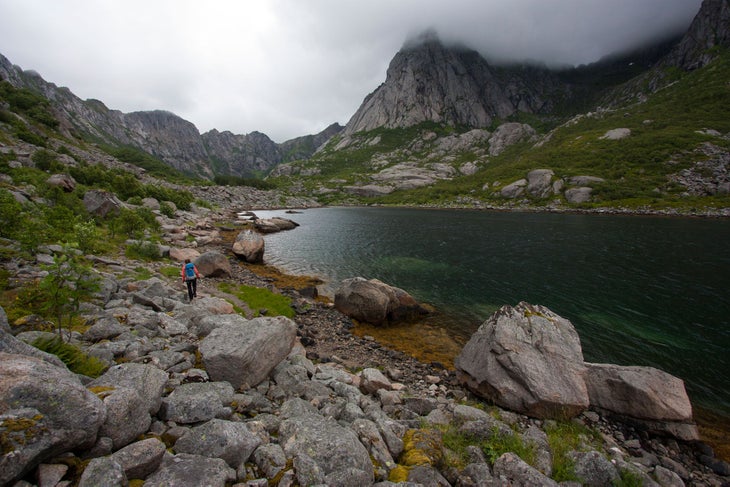 Lofoten's weather can change fast but most savvy hikers and climbers also learn that it often can look worse than it is. On this day, newlyweds Majka Burhardt and Peter Doucette climb on perfect dry rock after hiking into the Djupfjord on an ominous day.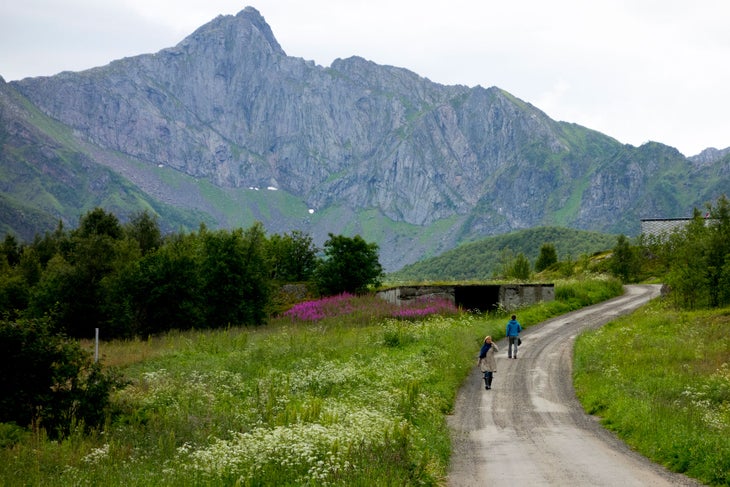 Enjoying the quiet of the fishing village of Kalle, Lofoten Islands.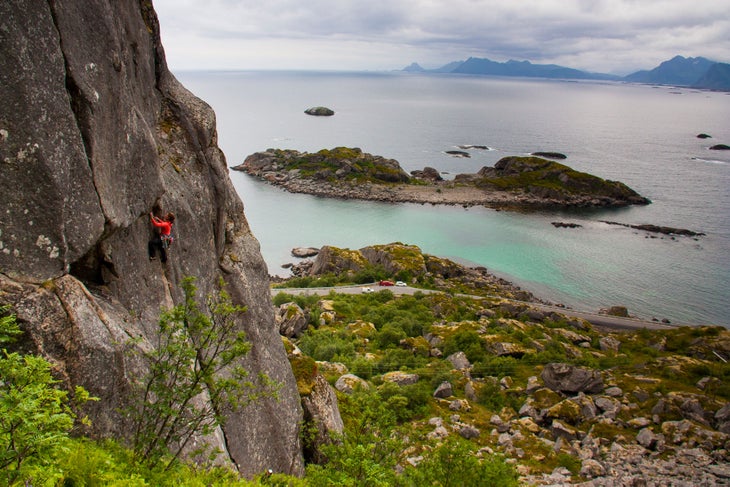 Majka Burhardt ascends the classic "Tapir" (5.11) on Pianokrakken's west face, a climb with a twenty minute hiking approach and equidistant from Kale and Henninsvaer (a mere half hour from each).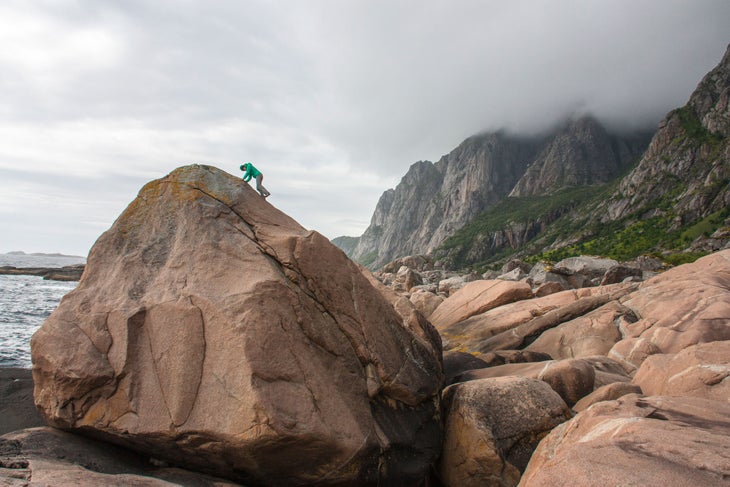 Majka Burhardt explores where the granite meets the ocean on the shore of Paradiset with the mountains leading to Henninsvaer behind.