North Cascades National Park: Copper Ridge to Big Beaver Trail
Come for the sheer, glaciated peaks, but be mesmerized by rain-fed waterfalls that pour down on all sides along this weeklong trip in North Cascades National Park.
Heading out the door? Read this article on the new Outside+ app available now on iOS devices for members! Download the app.
ROUTE: Connect Hannegan Pass, Copper Ridge, Chilliwack, Brush Creek, Little Beaver, and Big Beaver Trails. Spend the night at Egg Lake, Indian Creek, Whatcom, and Luna Camps.
WILDLIFE SIGHTINGS: If you see any of the following animals, please describe your observations to a park ranger: bats, black bears, bobcats, cougars, coyote, ducks, elk, fishers, fox, grizzly bears, harlequin ducks, loons, lynx, marbled murrelets, moose, mountain goats, owls, peregrine falcons, wolverines, wolves.
Please note the location, time and length of the observation, distance from the animal, and a description of the animal (activity or behavior). If you're a safe distance from the animal (100 yards), please take a photo and send it to a park ranger.
SHUTTLE: Ross Dam to Hannegan Campground. Mountain Transporter, $425 (up to four people), (509) 996-8294; methownet.com/mountaintransporter.html
WATER TAXI: Go from Big Beaver to Ross Dam with Ross Lake Resort, $50 (up to six people), (206) 386-4437; rosslakeresort.com
USGS TOPO QUADS: Mt. Sefrit, Mt. Shuksan, Copper Mountain, Mt. Blum, Mt. Challenger, Mt. Prophet, Pumpkin Mountain
PERMIT: Overnight camping in North Cascades National Park requires a free backcountry permit. Get more trip planning details at nps.gov/noca/planyourvisit/wilderness-trip-planner.htm.
MORE INFO: North Cascades National Park, (360) 569-2211; nps.gov/noca.
-Mapped by Kim Phillips and Matt Vellone
TO TRAILHEAD: Western trailhead/start: From Marblemount, go 39 miles west on WA 20. Turn right on WA 9 N. In 22 miles, turn right on WA 542 E. In 32 miles, bear left on NFD 32. Go 5.3 miles to Hannegan Campground trailhead.
Eastern trailhead/end: From Marblemount, drive east on WA 20. In .9 mile, turn left on WA 20 and go 28 miles to Ross Dam parking pull-out.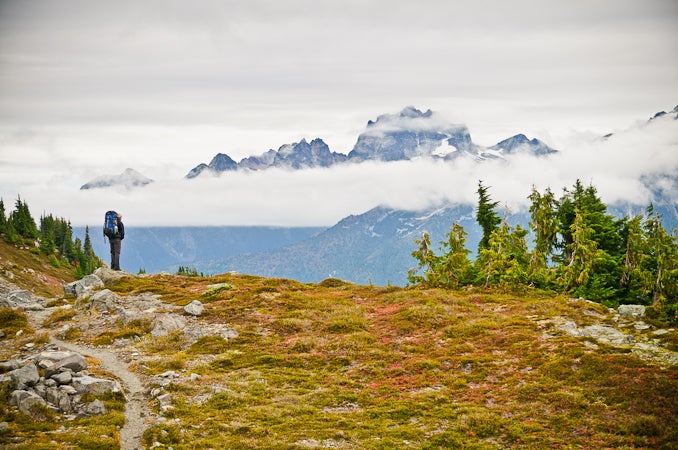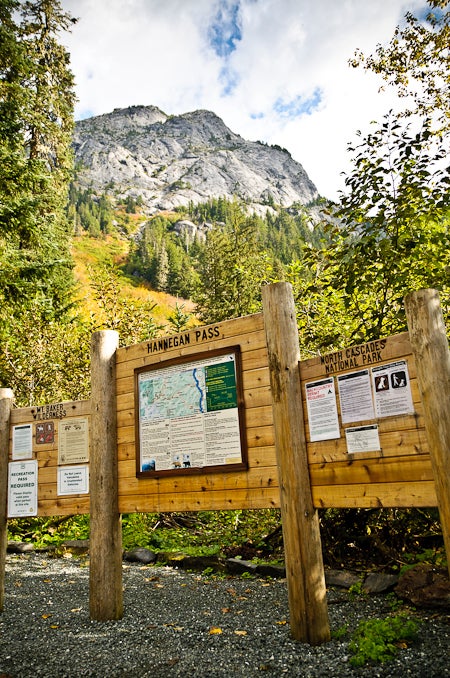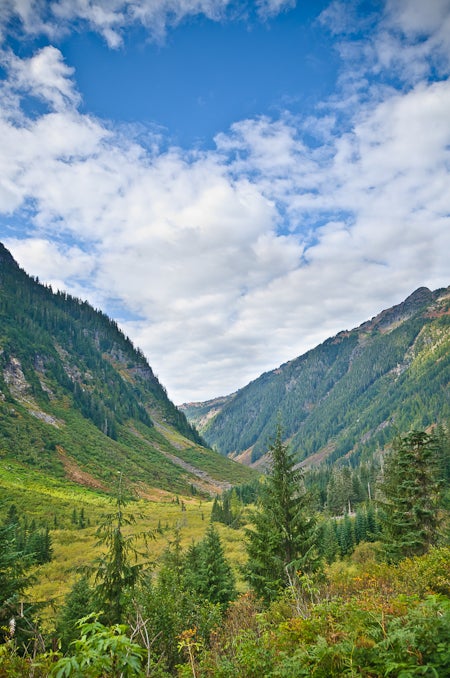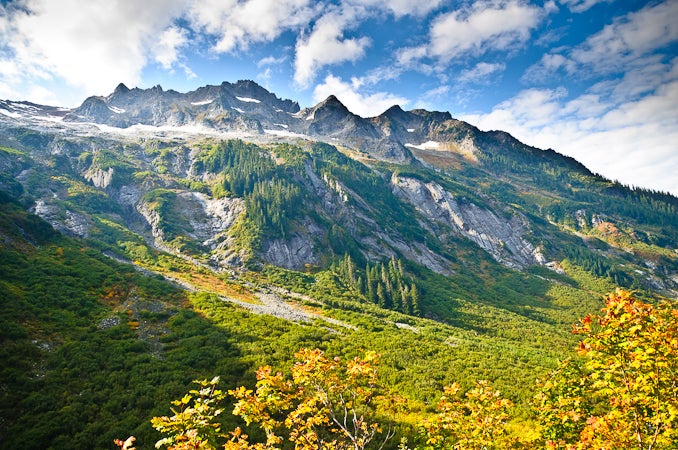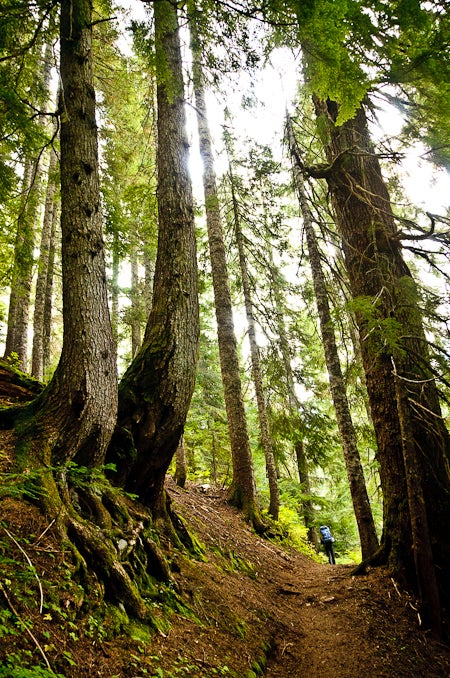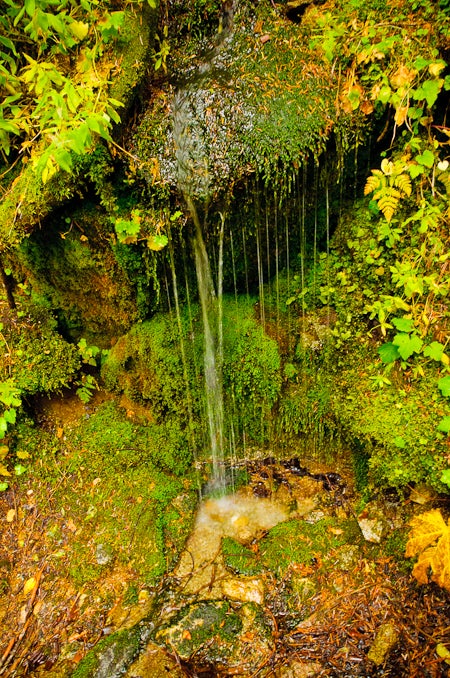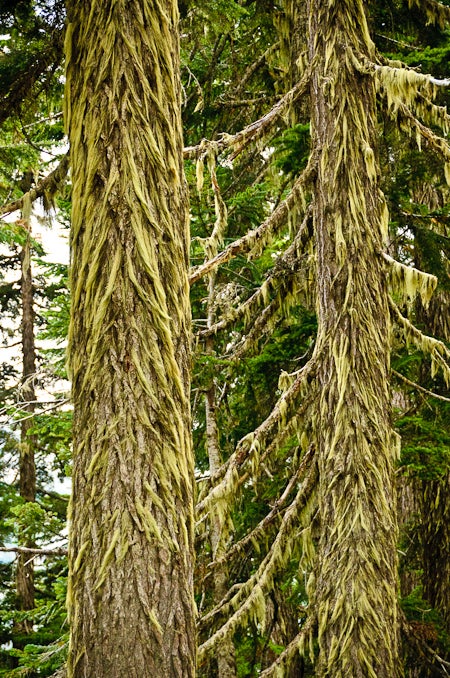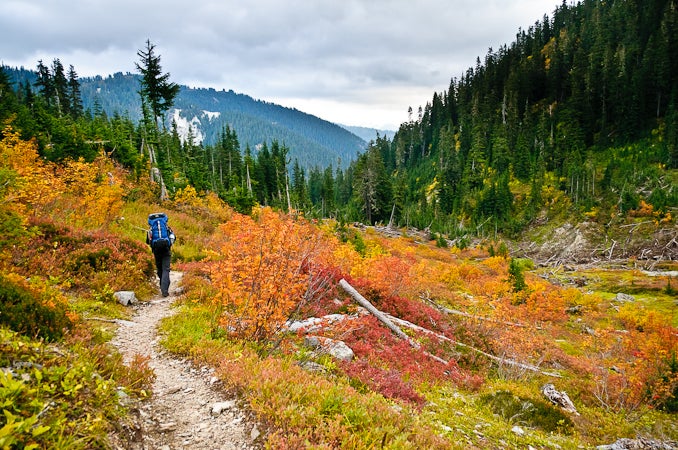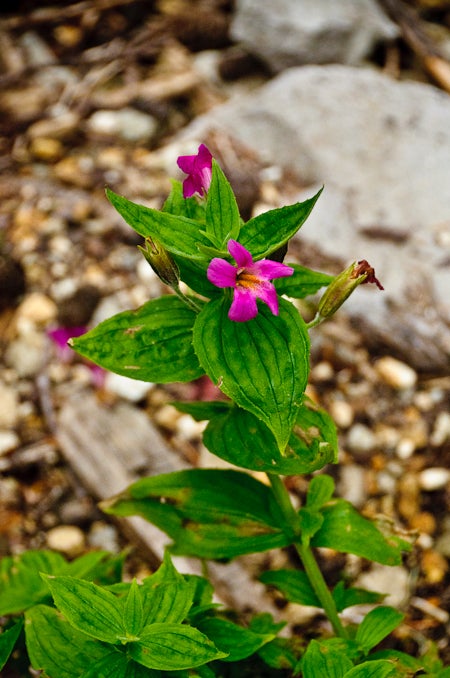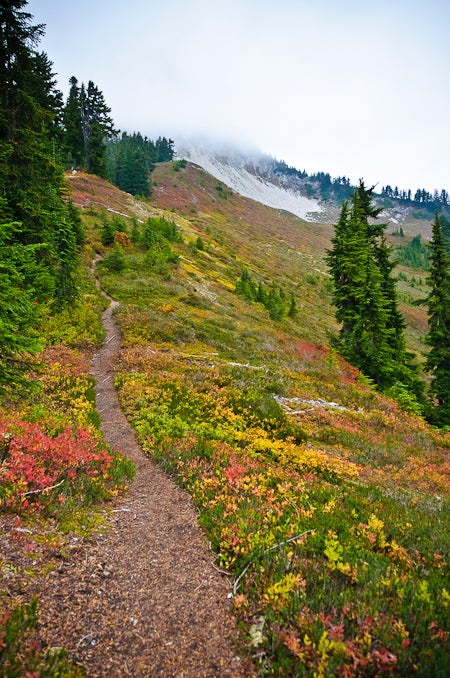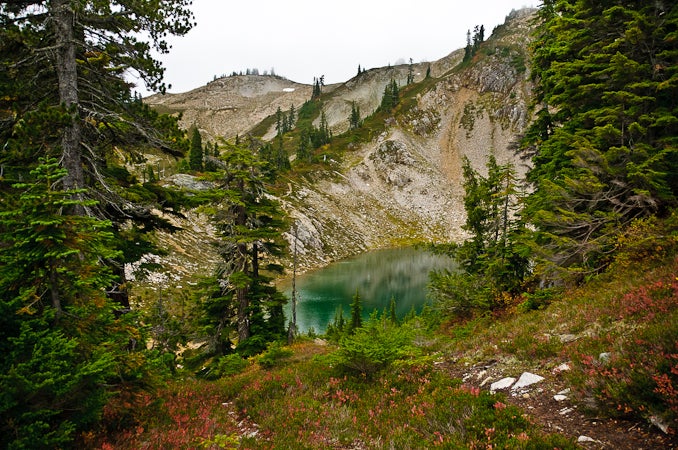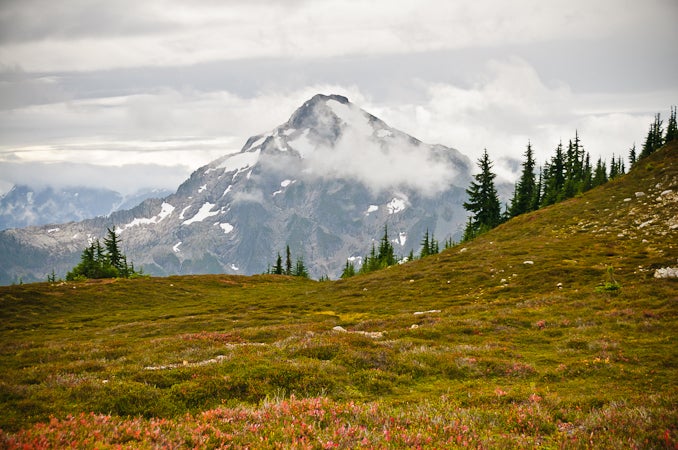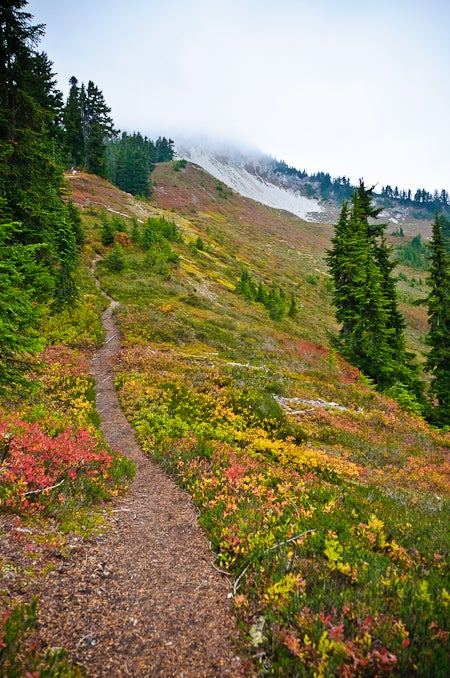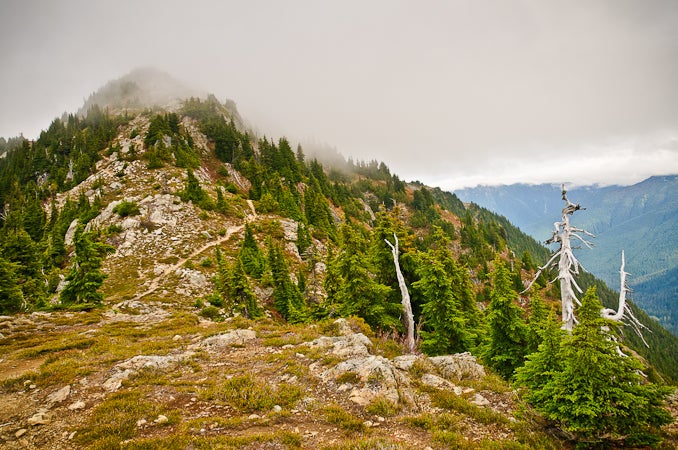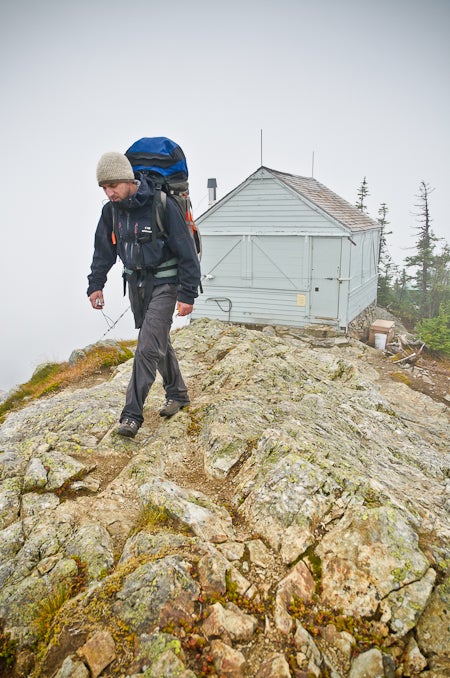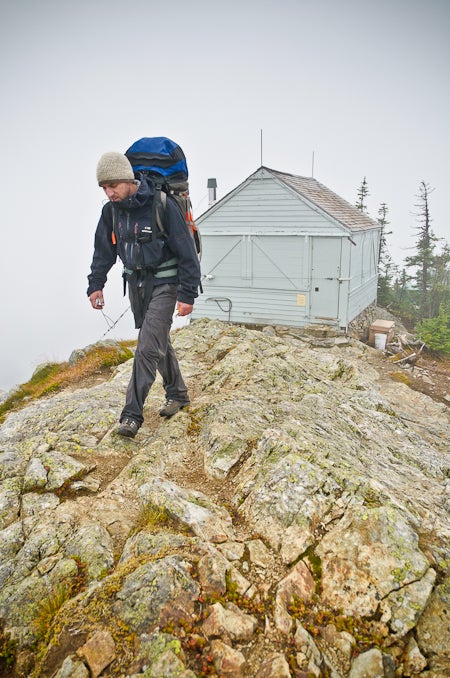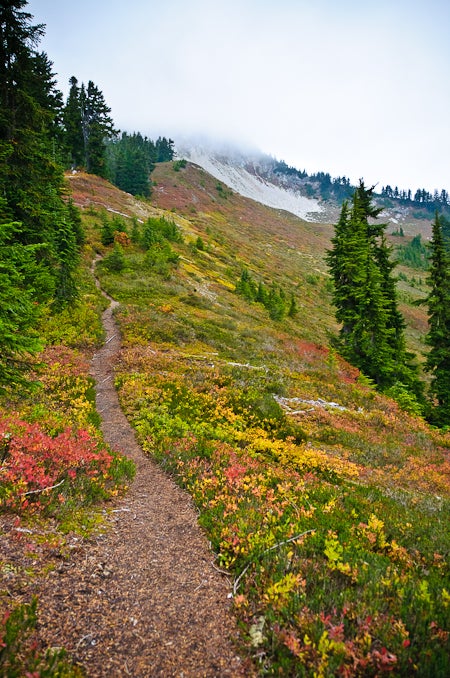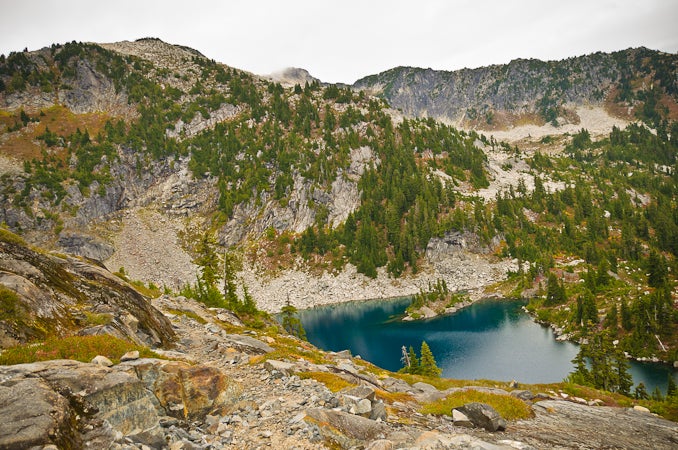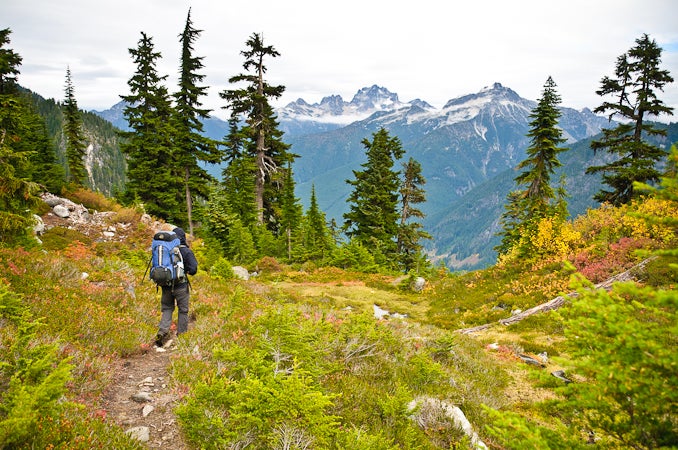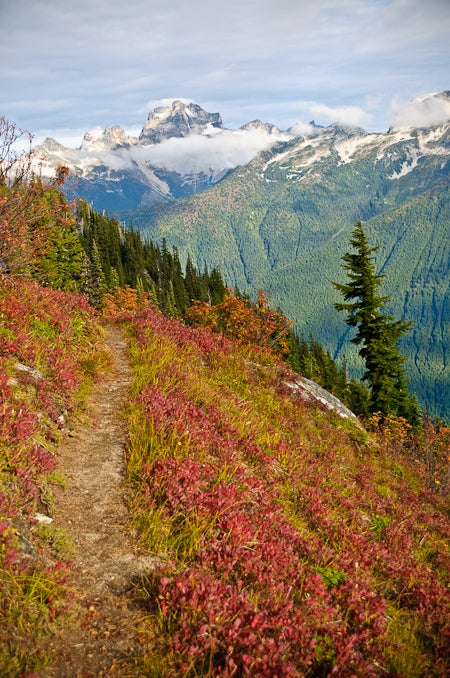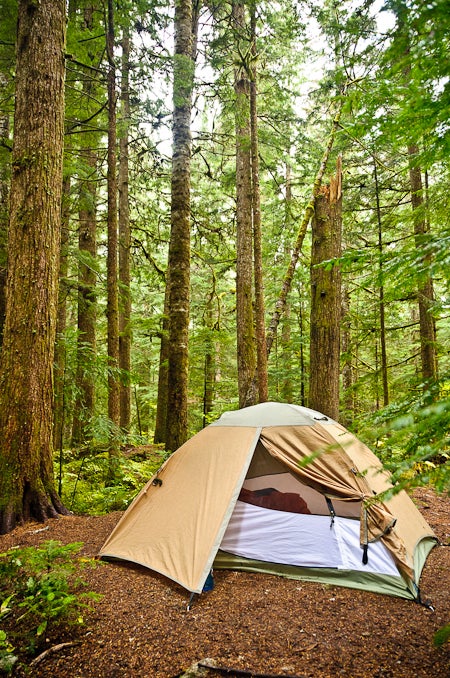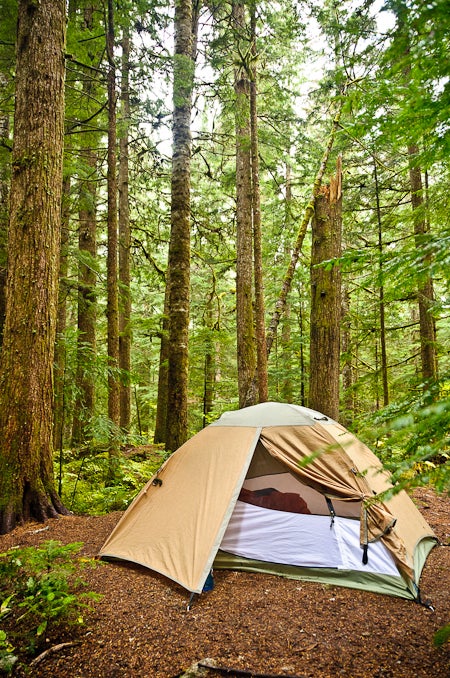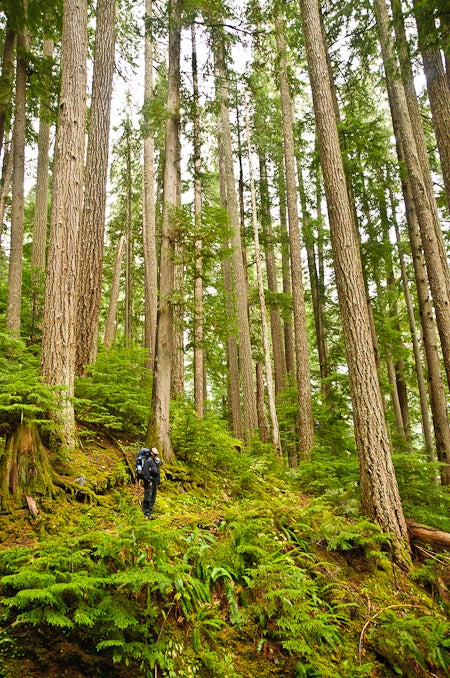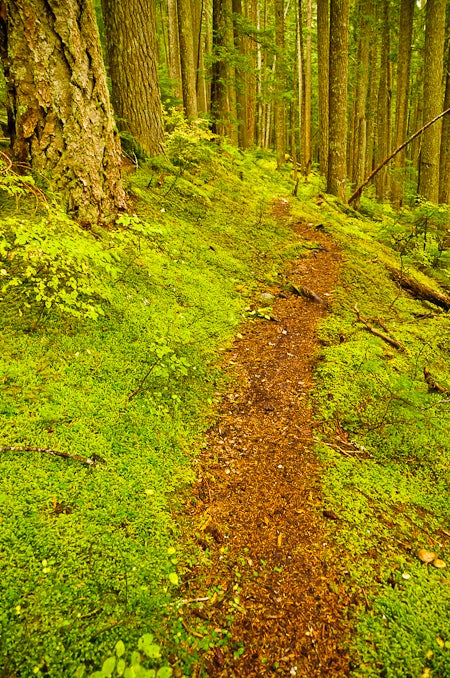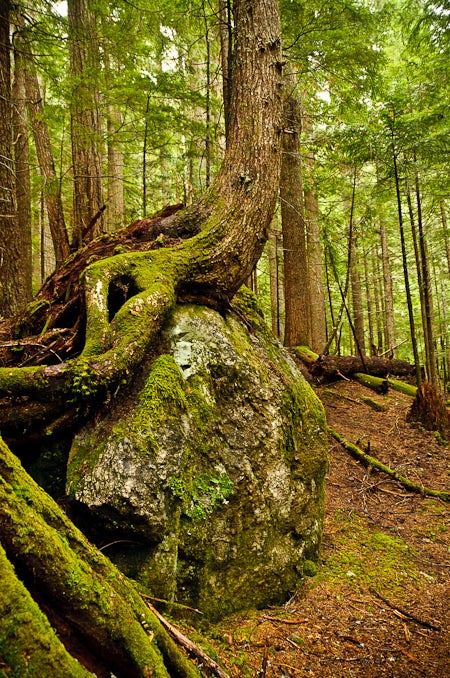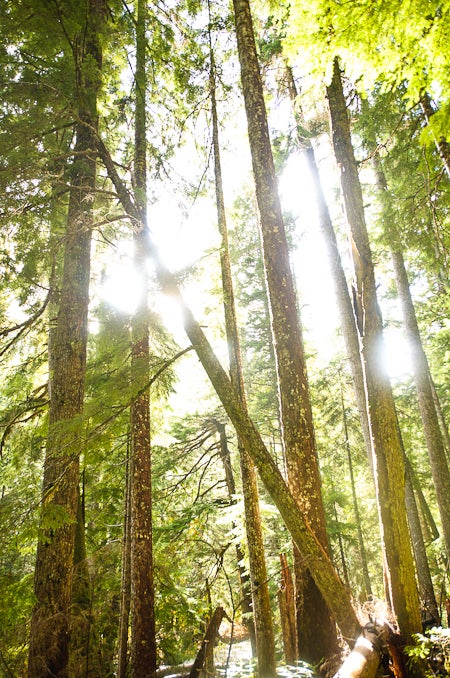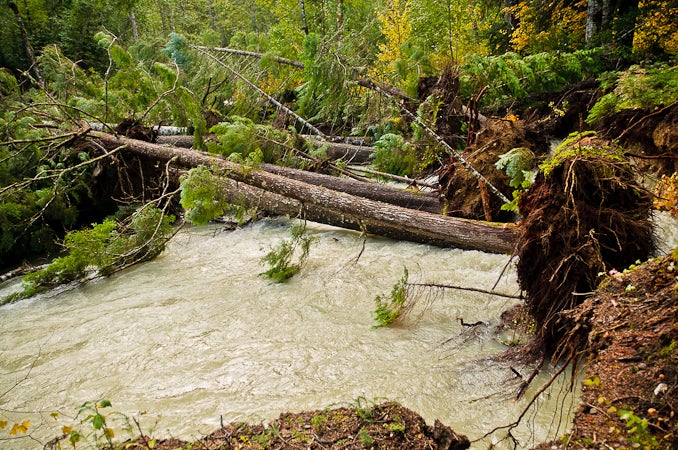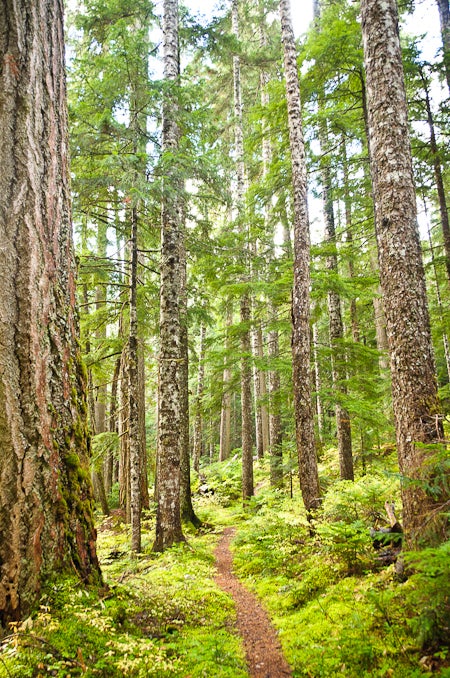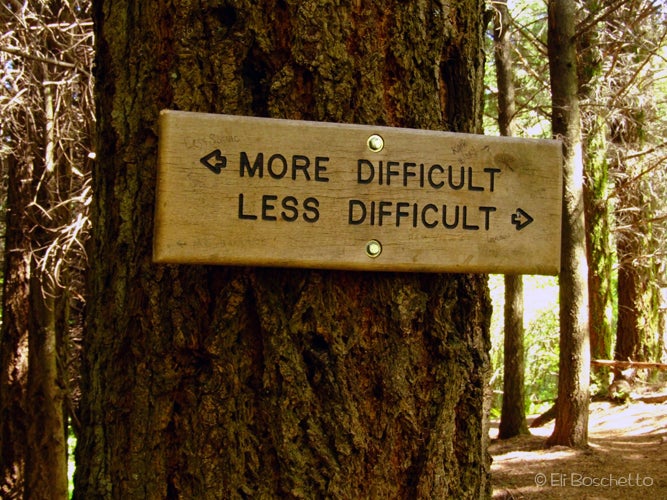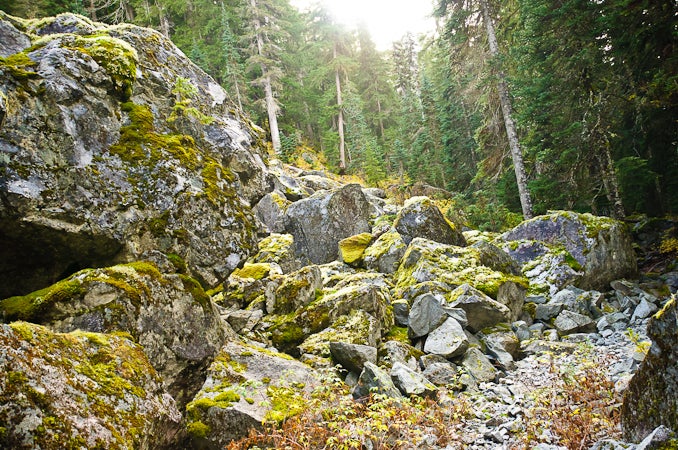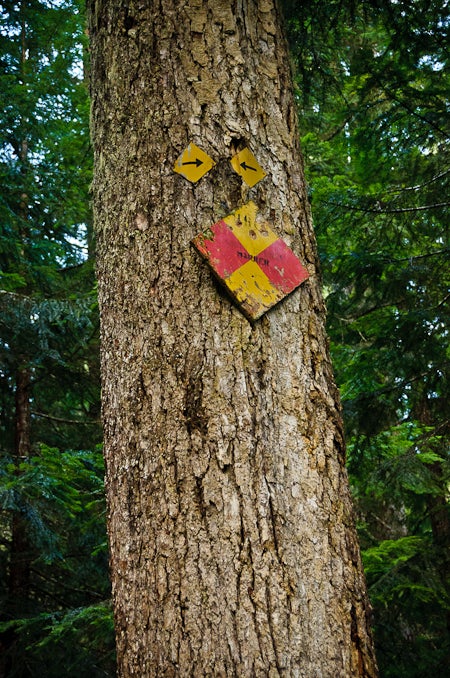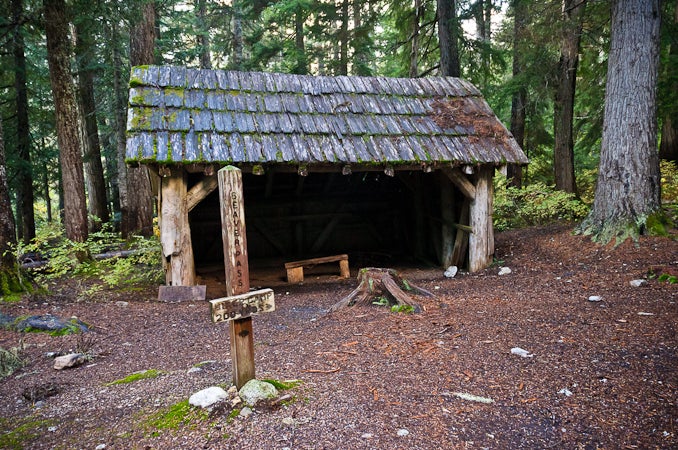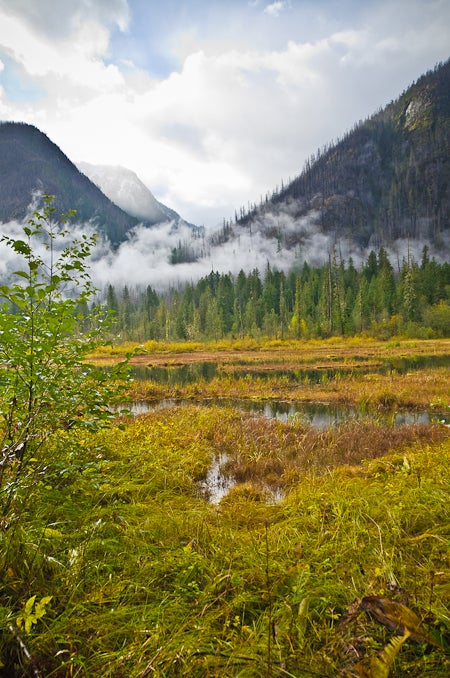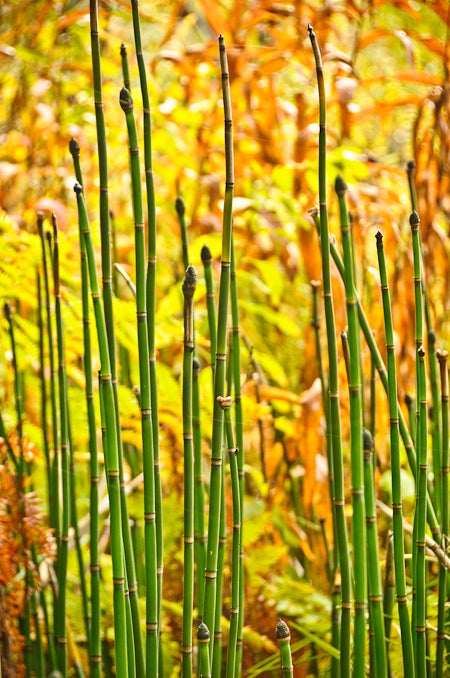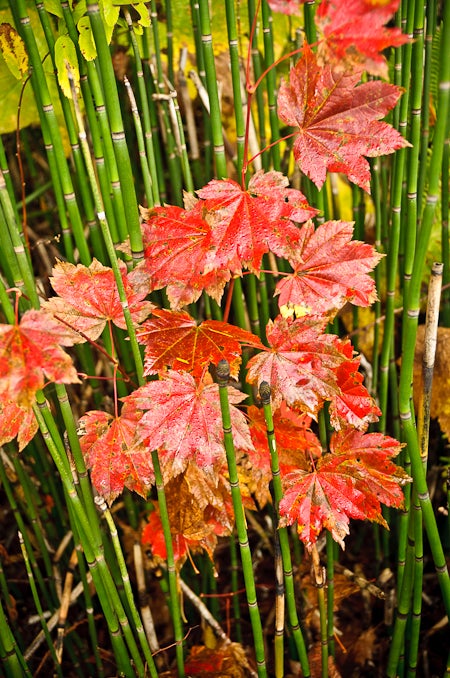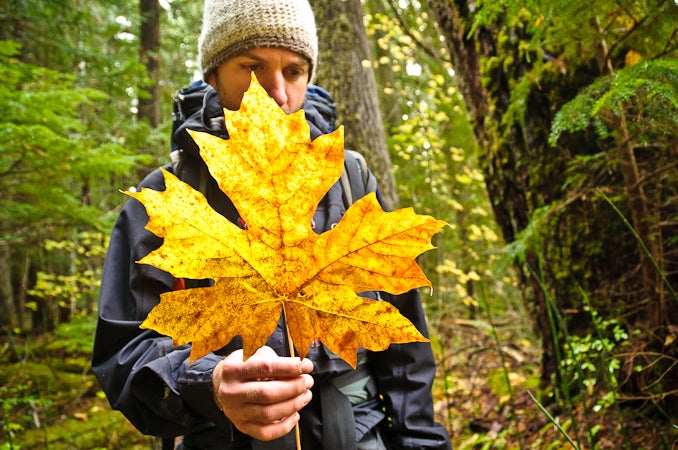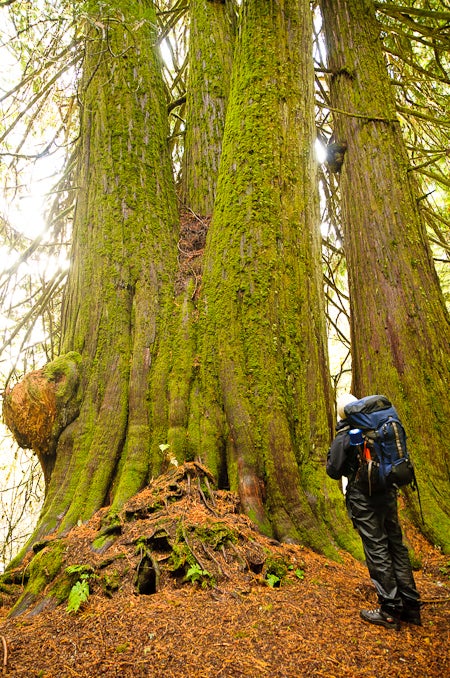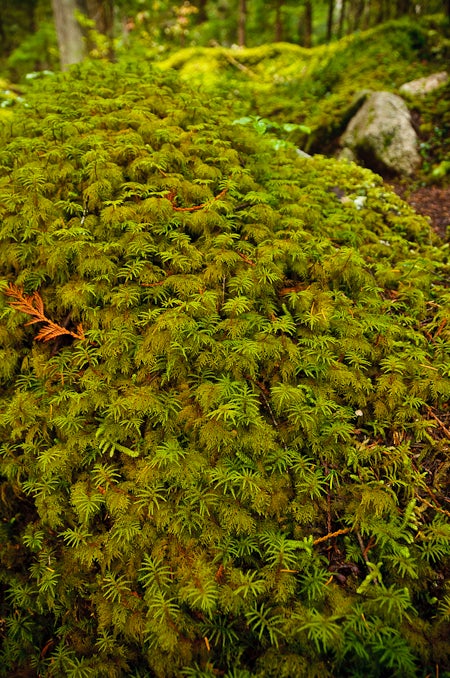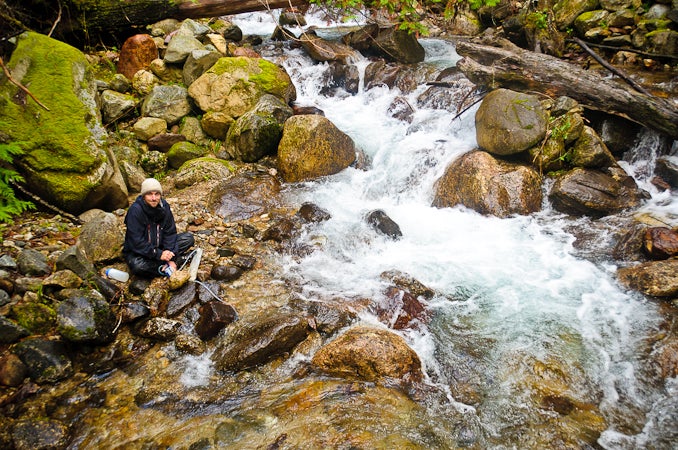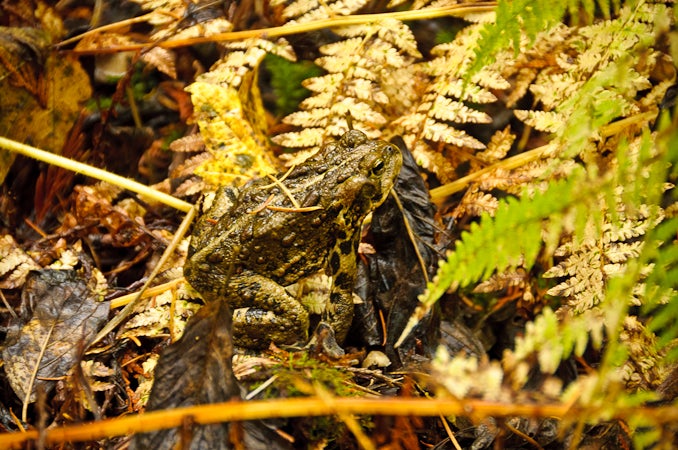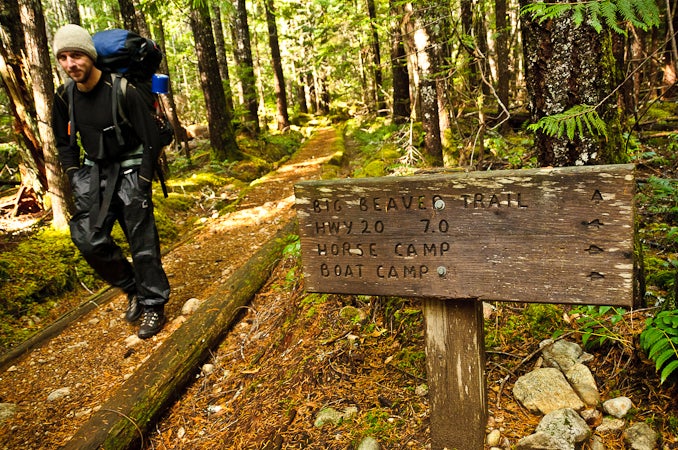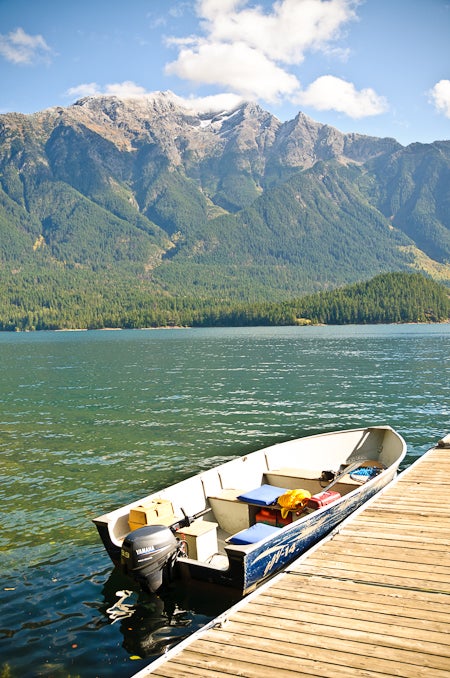 Trail Facts
Waypoints
NCS001
Location: 48.910208, -121.59169
The route begins at the eastern edge of Hannegan Campground. Follow the trail east, paralleling Ruth Creek.
NCS002
Location: 48.90906, -121.585376
Pass the Wilderness Boundary.
NCS003
Location: 48.903153, -121.575417
Mt. Sefrit, the highpoint of the Nooksack Ridge at 7,191 feet, rises directly to the south.
NCS004
Location: 48.886302, -121.544371
A waterfall cascades down the slopes on the left.
NCS005
Location: 48.881447, -121.538533
Waterfall
NCS006
Location: 48.881376, -121.53828
Hike past the turn-off for Hannegan Camps on the right.
NCS007
Location: 48.88291, -121.534416
Hannegan Pass: Keep left and follow the sign to Boundary Camp. Ahead, the route descends switchbacks into the Chilliwack River Valley.
NCS008
Location: 48.887825, -121.524014
Veer left at the junction to Copper Ridge. The ridgeline climb begins here.
NCS009
Location: 48.896907, -121.504835
This overlook offers big views across the Chilliwack River Valley.
NCS010
Location: 48.89779, -121.503553
Keep an eye out for bears munching on berries in the bushes. If you think you see a grizzly bear, tell a park ranger about your observations.
NCS011
Location: 48.897799, -121.499473
Views extend north into Silesia Creek drainage.
NCS012
Location: 48.895121, -121.483126
This snowfield may linger into the summer months.
NCS013
Location: 48.895809, -121.4814
Turn left to descend to Egg Lake on a narrow, rocky trail.
NCS014
Location: 48.899499, -121.484249
Egg Lake: This small, turquoise lake is cupped by a 5,694-foot ridge.
NCS015
Location: 48.90005, -121.484478
This campsite is perched above the lake and offers views to the north. (The Canadian border is only 7 miles away.)
NCS016
Location: 48.903139, -121.464993
You'll spot views of the Chilliwack River below.
NCS017
Location: 48.905092, -121.463623
This rocky overlook showcases more big views across the Chilliwack River Valley.
NCS018
Location: 48.908487, -121.462591
The Copper Ridge lookout tower marks the highpoint of the ridge. Next, stay to the right of the snowfield, heading northeast. Don't hike toward the cairn.
NCS019
Location: 48.915364, -121.450792
First views of Copper Lake (Kool-Aid blue) suddenly appear to the north. Descend a slew of switchbacks to reach its shores.
NCS020
Location: 48.917254, -121.448167
Junction: Keep right to continue on the trail. Bear left to visit the lake.
NCS021
Location: 48.923287, -121.44728
Waterfall
NCS022
Location: 48.927198, -121.444473
Hike through a field of gargantuan, car-sized boulders.
NCS023
Location: 48.927992, -121.442523
Look back over your shoulder to see distant views of the Copper Ridge lookout to the southwest.
NCS024
Location: 48.939633, -121.42408
When you round this ridge, views of the mountains to the north pop into view (look for finger-shaped Chilliwack Lake, which lies just north of the border in British Columbia). The trail crosses a boulder field ahead.
NCS025
Location: 48.945208, -121.42777
Prepare for a long (3.5 miles) and steep (your knees will ache) descent into the Chilliwack River Valley.
NCS026
Location: 48.949718, -121.398658
Creek crossing. The trail is overgrown and hard to follow at this point. Follow the rocky creekbed, heading south, to reconnect with the trail.
NCS027
Location: 48.946508, -121.400031
Ford the creek. Pick up the trail directly across the stream.
NCS028
Location: 48.946112, -121.398049
Second ford: It's tricky to find the trail on the other side of the crossing. If you don't spot it, bushwhack up the bank and head east until you intersect the trail.
NCS029
Location: 48.944302, -121.393382
Turn right at T-junction, heading south.
NCS030
Location: 48.934793, -121.39404
Turn left into Indian Creek Campsite.
NCS031
Location: 48.935147, -121.393308
Tentsites are protected by thick, old-growth canopy.
NCS032
Location: 48.934062, -121.39255
Cross a swinging suspension bridge over Indian Creek.
NCS033
Location: 48.921144, -121.413975
Forest opens into a corridor of willows and maple bushes.
NCS034
Location: 48.920467, -121.41435
Creek crossing
NCS035
Location: 48.919196, -121.414363
Re-enter the forest.
NCS036
Location: 48.91424, -121.419332
Cascading creek
NCS037
Location: 48.906578, -121.421678
Turn left.
NCS038
Location: 48.888512, -121.413792
Look south for views of glaciers on Easy Ridge.
NCS039
Location: 48.884975, -121.41374
Route follows the river bed for a brief stretch.
NCS040
Location: 48.880695, -121.411967
Pass campsite on right.
NCS041
Location: 48.874611, -121.394224
Views extend across Brush Creek to Easy Ridge. Waterfalls cascade down the steep slopes.
NCS042
Location: 48.872933, -121.382972
Cross cascading Tapto Creek.
NCS043
Location: 48.873867, -121.376463
Cross Brush Creek.
NCS044
Location: 48.874359, -121.372397
Waterfall crossing
NCS045
Location: 48.875079, -121.369237
Turn left onto spur trail to reach Whatcom Camp.
NCS046
Location: 48.875241, -121.370513
This campsite is tucked into a small stand of trees.
NCS047
Location: 48.875638, -121.363708
Whatcom Pass (5,206 ft.): The ridge that rises to the south from this small pass tops out on 7,574-foot Whatcom Peak. Begin a steep, switchback descent into the Little Beaver Creek Valley.
NCS048
Location: 48.8743, -121.356865
Catch intermittent views of Little Beaver Creek.
NCS049
Location: 48.872728, -121.350807
Creek crossing. Prepare to get your feet wet along this stretch of trail. Caution: After it rains, the crossings can be swollen with run-off.
NCS050
Location: 48.873742, -121.345522
Tackle three back-to-back crossings.
NCS051
Location: 48.873258, -121.340723
Downed trees cover this portion of Little Beaver Creek. Cross this stretch on a network of logs.
NCS052
Location: 48.878514, -121.323497
Creek crossing
NCS053
Location: 48.882597, -121.312387
Pass Campground on the right.
NCS054
Location: 48.886167, -121.306528
Creek crossing
NCS055
Location: 48.889709, -121.301826
Creek crossing
NCS056
Location: 48.88967, -121.301477
Creek crossing
NCS057
Location: 48.889714, -121.301075
Creek crossing
NCS058
Location: 48.893063, -121.269233
In October 2010, Little Beaver Creek had washed out a short stretch of trail starting at this point. The power of the creek is apparent: watch it batter and pummel the downed trees partially submerged in the water. Next: Bear left, uphill, to bypass this stretch.
NCS059
Location: 48.893293, -121.268753
The trail continues here on the other side of the washout.
NCS060
Location: 48.897025, -121.253293
Turn right at 3-way junction, heading south.
NCS061
Location: 48.89617, -121.252565
Cross the bridge over Little Beaver Creek.
NCS062
Location: 48.894772, -121.254082
The trail cuts across the bottom of a boulder field.
NCS063
Location: 48.8913, -121.262837
Waterfall flows across trail.
NCS064
Location: 48.890238, -121.267063
Pass the turnoff to Stillwell Campsite.
NCS065
Location: 48.886152, -121.263101
Bridge crossing
NCS066
Location: 48.885479, -121.259115
Bridge crossing
NCS067
Location: 48.880142, -121.254108
Sno Marker: This marks the otherwise unsigned Beaver Pass.
NCS068
Location: 48.87491, -121.248644
Beaver Campsite
NCS069
Location: 48.874123, -121.248578
Beaver Pass Shelter
NCS070
Location: 48.86431, -121.240487
See a glacier between gaps in trees.
NCS071
Location: 48.862612, -121.237737
Trail cuts through dense maple bushes.
NCS072
Location: 48.84075, -121.206376
Stream crossing
NCS073
Location: 48.835158, -121.20126
Turn right for tentsites in Luna Camp.
NCS074
Location: 48.835078, -121.202627
Tentsites are tucked below towering old-growth trees.
NCS075
Location: 48.804584, -121.143584
39 Mile Campsite
NCS076
Location: 48.804498, -121.143107
Keep left, heading east.
NCS077
Location: 48.804565, -121.142687
Log crossings
NCS078
Location: 48.804717, -121.135308
Pass a pond on the right.
NCS079
Location: 48.804293, -121.132897
The trail is lined with reeds and bamboo stalks. Scan the ground for giant maple leaves.
NCS080
Location: 48.802758, -121.125942
Weave through gargantuan western red cedars. Crane your neck back to try and spot the tree tops.
NCS081
Location: 48.78355, -121.078213
Pass a sandy beach.
NCS082
Location: 48.775862, -121.065995
Follow the boardwalk.
NCS083
Location: 48.775633, -121.065605
Bear left and follow the trail along the shores of Ross Lake toward Big Beaver Camp.
NCS084
Location: 48.77523, -121.059782
Bear left.
NCS085
Location: 48.775402, -121.058548
The route ends at Big Beaver trailhead.
NCS086
Location: 48.775423, -121.058123
Wait on the dock for your 4.1-mile water taxi ride to Ross Dam (reserve ahead of time with Ross Lake Resort).
NCS087
Location: 48.735337, -121.061722
The water taxi will drop you off at the dock just north of Ross Dam. Follow the road, heading southwest, for 0.4 mile.
NCS088
Location: 48.730743, -121.06559
Turn left onto the trail and begin a switchback, 0.7-mile climb to the parking area.
NCS089
Location: 48.727782, -121.062782
Ross Dam parking area: Pick up your shuttle car in this large pull-out.
Views from Copper Ridge
Location: 48.910885, -121.458928
Hannegan Campground Trailhead
Location: 48.910208, -121.59169
Ruth Creek Valley
Location: 48.903765, -121.575441
Nooksack Ridge
Location: 48.897467, -121.567406
Forest along Ruth Creek
Location: 48.890202, -121.549728
Lush Forest
Location: 48.889218, -121.548747
View near Hannegan Pass
Location: 48.882935, -121.537062
Mossy Trees
Location: 48.88305, -121.534767
Chilliwack River Valley
Location: 48.887519, -121.526164
Wildflower on Copper Ridge
Location: 48.897392, -121.506894
Copper Ridge
Location: 48.897284, -121.498561
Egg Lake
Location: 48.900051, -121.484519
View from Copper Ridge
Location: 48.89618, -121.480911
Copper Ridge
Location: 48.903103, -121.465663
Highpoint along Copper Ridge
Location: 48.905126, -121.463568
Copper Ridge Lookout Tower
Location: 48.908487, -121.462591
Copper Ridge Lookout Tower
Location: 48.90898, -121.461757
Copper Ridge
Location: 48.910885, -121.458928
Copper Lake
Location: 48.916186, -121.449047
Views near Copper Lake
Location: 48.918665, -121.447414
Northeast Views from Copper Ridge
Location: 48.935688, -121.430267
Indian Creek Camp
Location: 48.93503, -121.393652
Indian Creek Camp
Location: 48.935101, -121.393581
Old-growth forest along the Chillwack River Valley
Location: 48.914234, -121.419229
Nearing Brush Creek
Location: 48.911135, -121.420214
Forest along Brush Creek
Location: 48.909666, -121.420683
Forest along the Little Beaver Creek Valley
Location: 48.892991, -121.27113
Downed trees in Little Beaver Creek
Location: 48.892963, -121.270463
Little Beaver Trail
Location: 48.893911, -121.264113
Trail Junction
Location: 48.897004, -121.253254
Boulder Field
Location: 48.894839, -121.254039
Sno Marker at Beaver Pass
Location: 48.880154, -121.253854
Beaver Pass Shelter
Location: 48.874111, -121.248077
Big Beaver Creek Valley
Location: 48.804231, -121.133753
Bamboo Garden
Location: 48.804119, -121.132927
Fall Foliage
Location: 48.804253, -121.132881
Giant Maple Leaves
Location: 48.804125, -121.130543
Western Red Cedar
Location: 48.802834, -121.125851
Moss
Location: 48.800529, -121.12019
Creek Crossing
Location: 48.800374, -121.12006
Camouflaged Toad
Location: 48.80029, -121.119872
Junction along Big Beaver Trail
Location: 48.775622, -121.065557
Dock at Ross Lake
Location: 48.775424, -121.058092