New York, NY: Brooklyn Bridge to Jamaica Bay
Take a different kind of backpacking trip in the concrete jungle.
Heading out the door? Read this article on the new Outside+ app available now on iOS devices for members! Download the app.
Stroll through New York City's diverse neighborhoods and parks in this three-day, 23.5-mile route that comes complete with iconic landmarks, great people watching and a surprising amount of wildlife.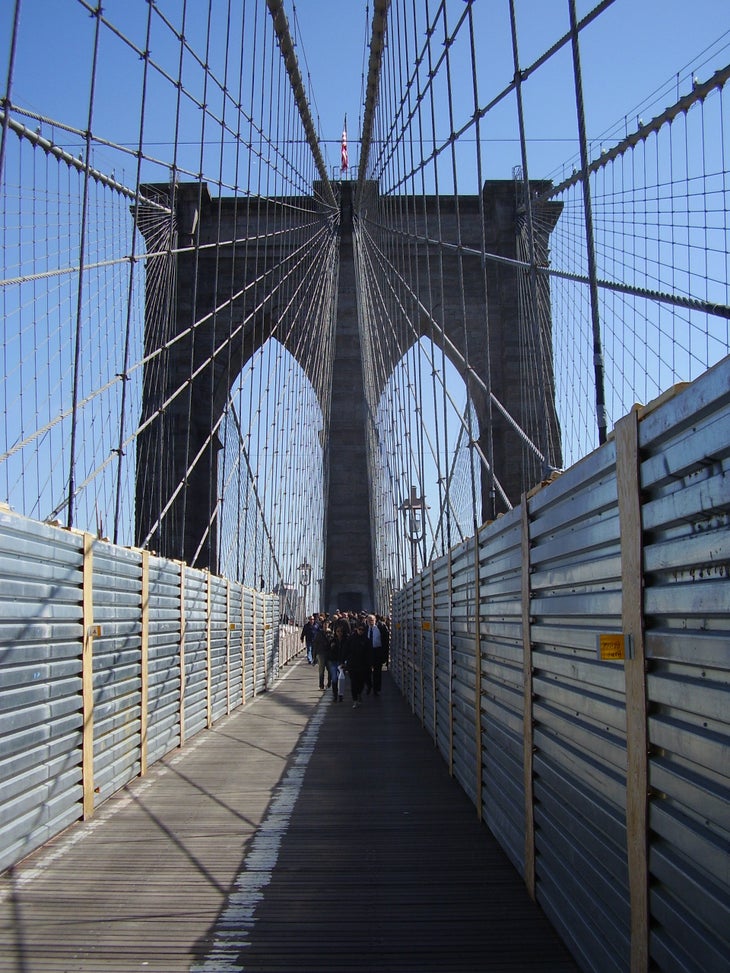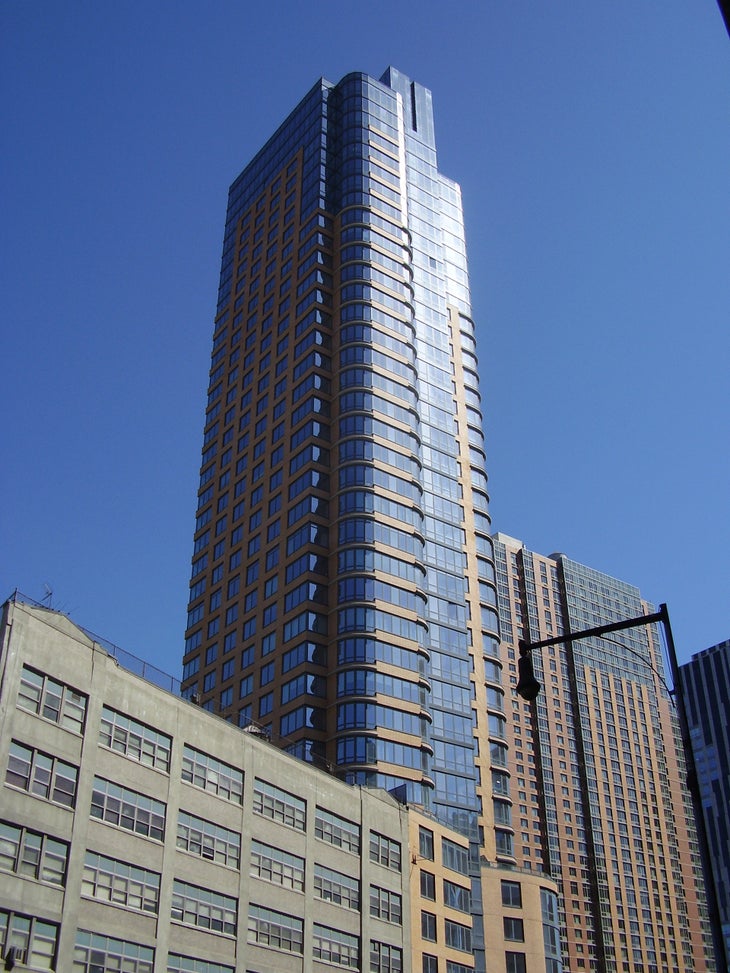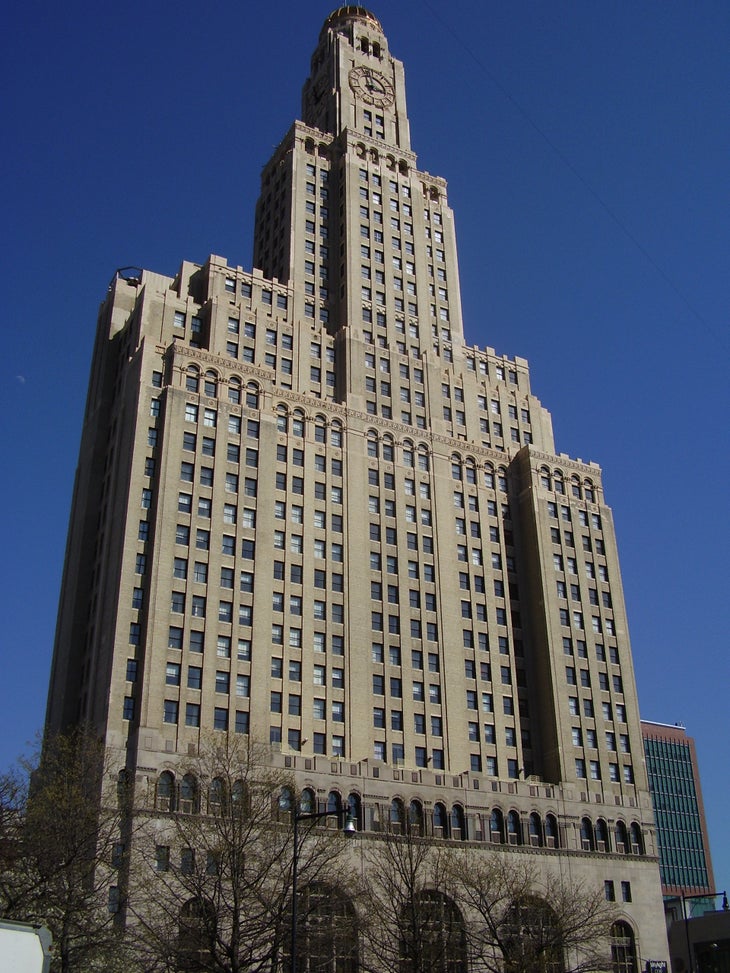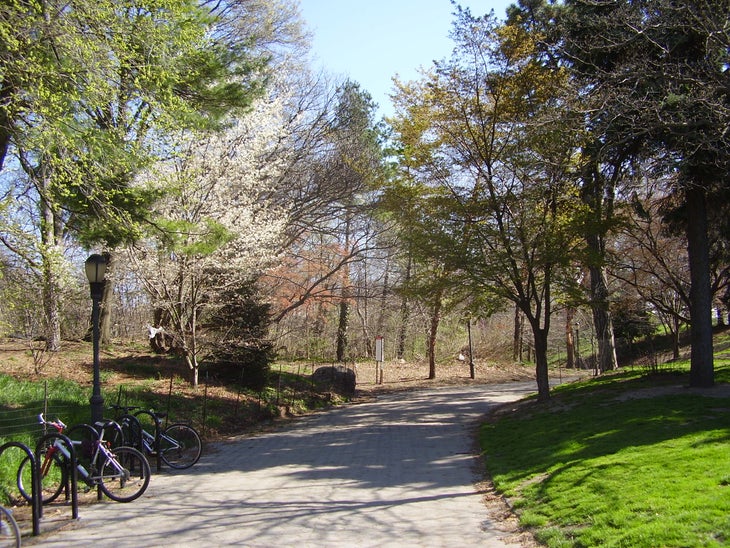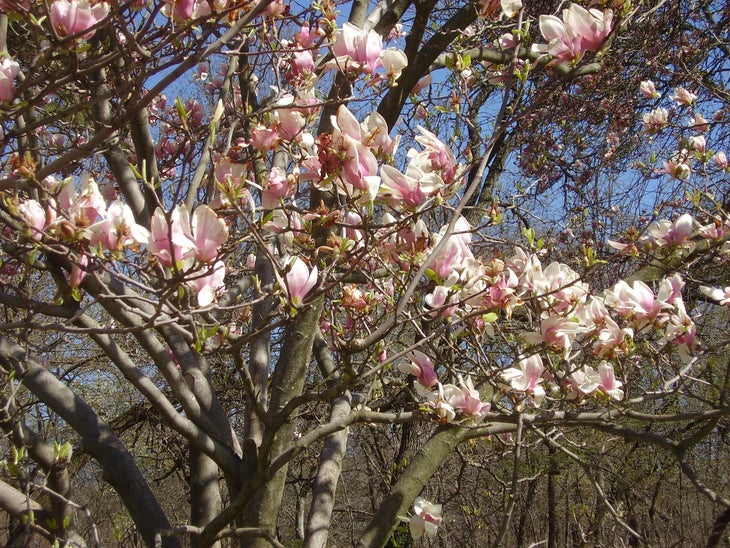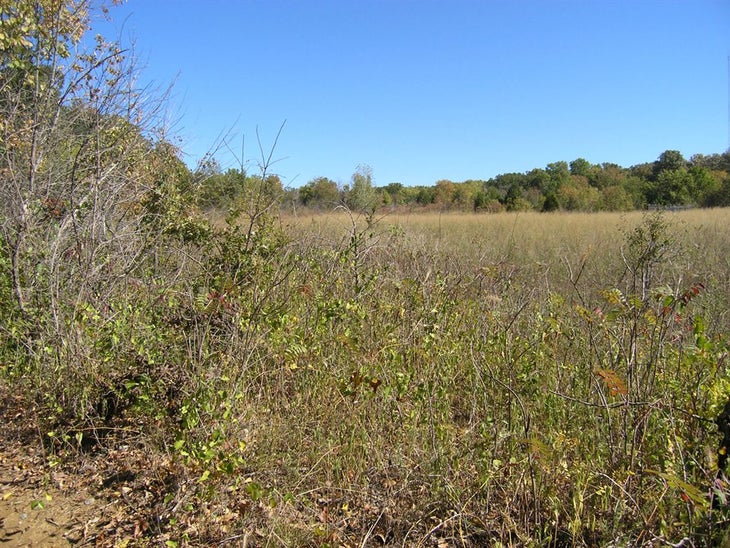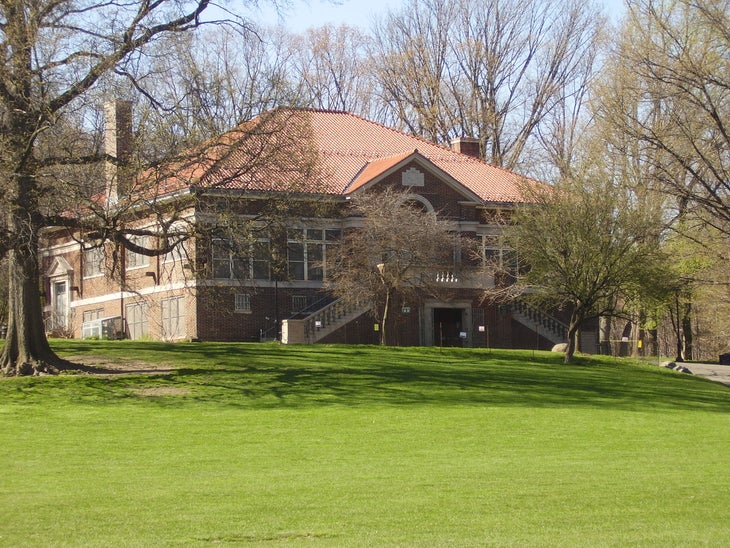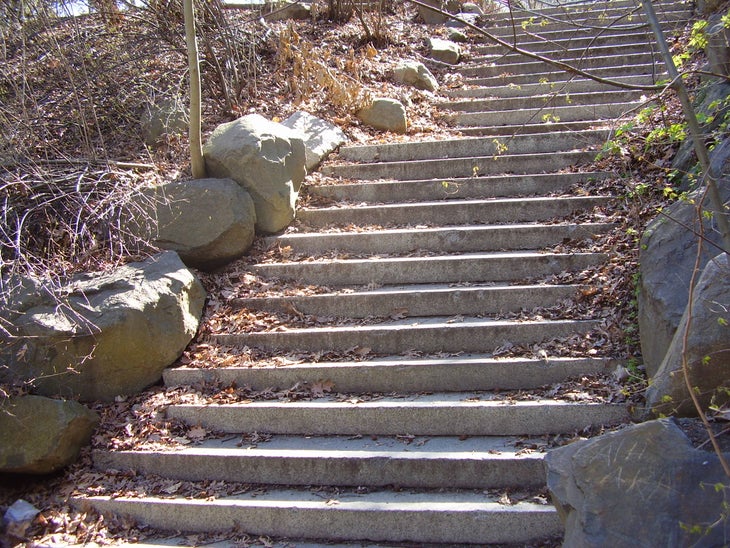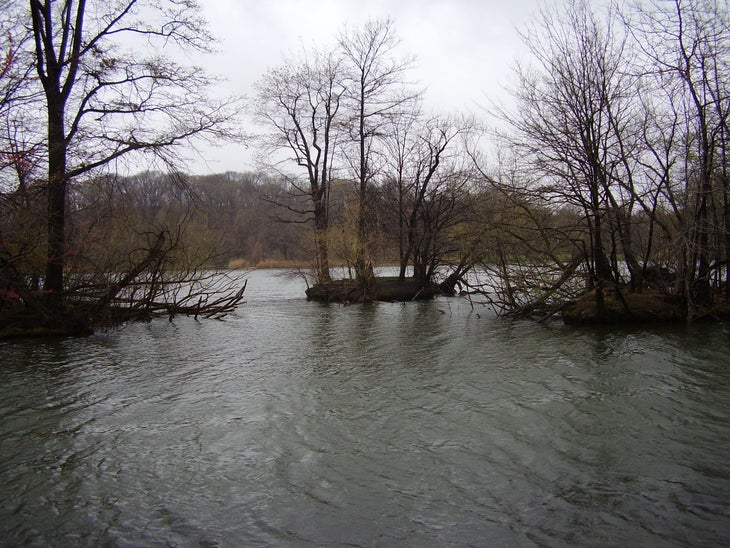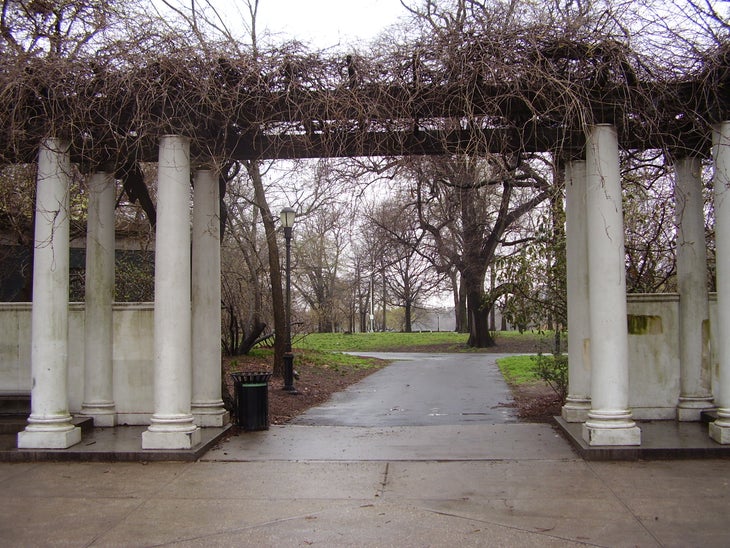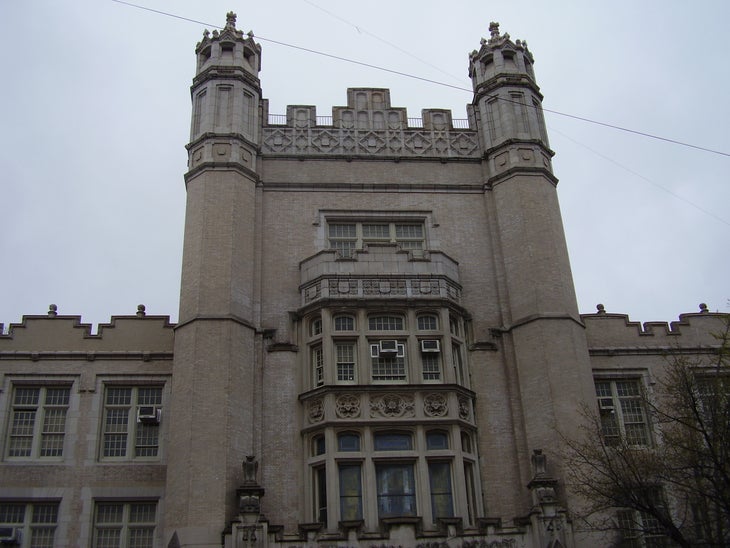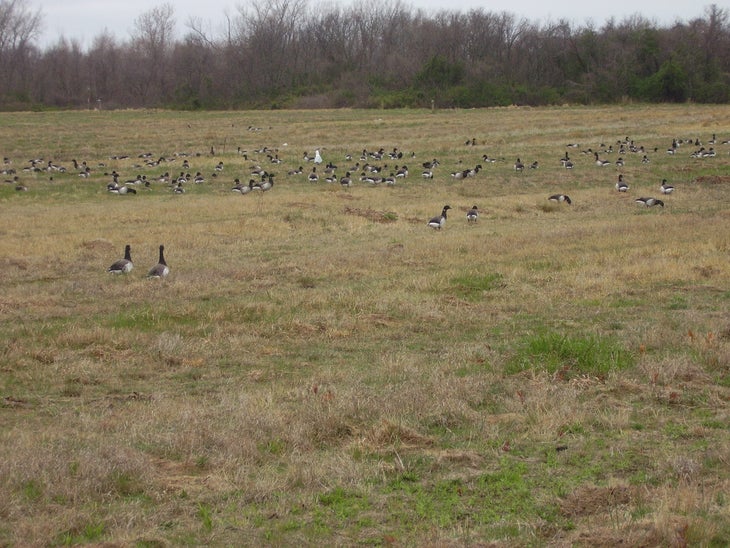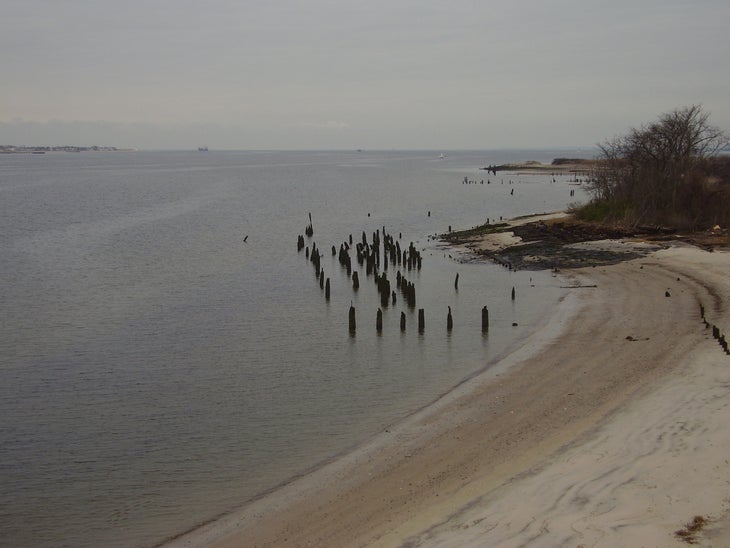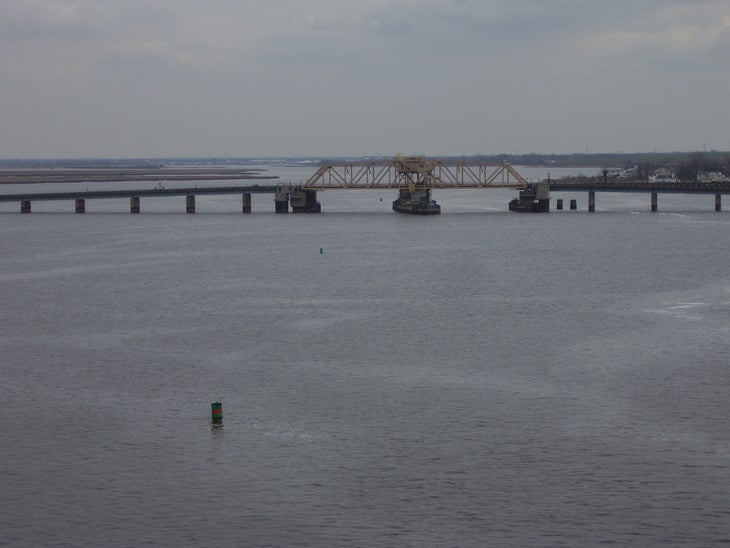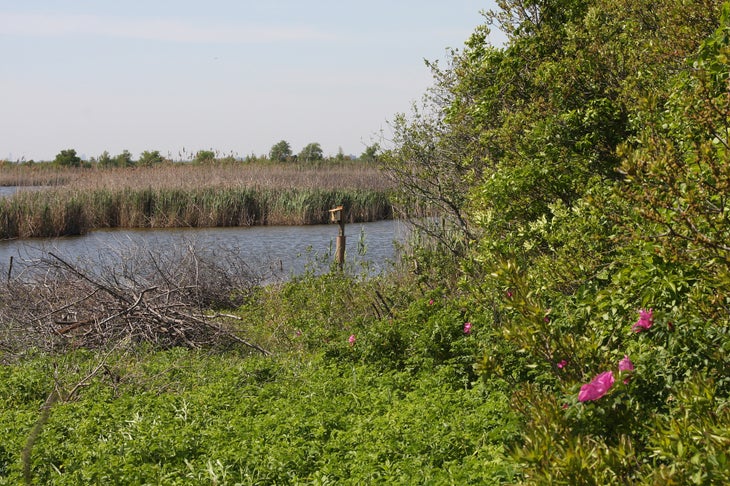 Trail Facts
Waypoints
NYC001
Location: 40.71253, -74.004644
Begin by crossing over the Brooklyn Bridge. Take in views of the Statute of Liberty, Empire State Building and Freedom Tower while weaving through throngs of tourists.
NYC002
Location: 40.696646, -73.988789
At end of bridge, turn left onto Tillary St. and go two blocks.
NYC003
Location: 40.696274, -73.984955
Make a right onto Flatbush Ave.
NYC004
Location: 40.68632, -73.979256
Take in a movie or show at BAM (Brooklyn Academy of Music).
NYC005
Location: 40.683895, -73.977658
The New Jersey Nets are moving to Brooklyn. Their arena, being built here, is scheduled to open for the 2012-13 season.
NYC006
Location: 40.672127, -73.965068
A short detour down Eastern Pkwy. takes you to the Brooklyn Botanic Garden and the Brooklyn Museum.
NYC007
Location: 40.672578, -73.969899
Enter Prospect Park across the street from the Soldiers' and Sailors' Memorial Arch. A farmers' market is here on Saturdays. Take the footpath with hexagonal patterns engraved in the pavement, located to the left of the road for cars and bikes.
NYC008
Location: 40.671085, -73.968995
Cross under Endale Arch.
NYC009
Location: 40.664382, -73.970393
At the multi-pronged fork, make a right for camping near the Picnic House. Play catch with a football or Frisbee in the Long Meadow. On Day 2, return to the fork and cross the bridge, following the signs to the Audubon Center. Keep left at the next fork.
NYC010
Location: 40.662653, -73.969378
Before an underpass, go up the steps and merge onto Center Drive.
NYC011
Location: 40.657536, -73.97216
Climb the steps off to the left of Center Drive to arrive at Lookout Hill, an excellent spot for migrating songbirds. Then proceed down the other side of the hill and circumnavigate the lake counterclockwise, stopping occasionally to scan for turtles and waterfowl.
NYC012
Location: 40.655162, -73.962613
Exit the park at the corner of Ocean Ave. and Parkside Ave.
NYC013
Location: 40.655671, -73.959966
After walking one block on Parkside Ave., make a right back onto Flatbush Ave. Take in the sights, sounds and smells of the West Indian neighborhood.
NYC014
Location: 40.632819, -73.947794
Detour down Hillel Pl. and onto the Brooklyn College campus for a look at wild monk parakeets. The best place to see them is by the athletic field on the corner of Campus Rd. and E. 22nd St.
NYC015
Location: 40.598884, -73.910544
Go over the Belt Pkwy., being careful to avoid merging cars.
NYC016
Location: 40.590444, -73.900637
Enter Floyd Bennett Field, a decommissioned airport. Continue hiking in the North Forty Natural Area, go indoor rock climbing or ice skating at the Aviator Sports and Events Center, or bring your pole for saltwater fishing.
NYC017
Location: 40.59482, -73.885248
Make your way down the abandoned runways and access roads to the National Park Service-run campground.
NYC018
Location: 40.579595, -73.889502
On Day 3, leave Floyd Bennett Field and cross over the Marine Park-Gil Hodges Memorial Bridge into Queens. Keep your eyes peeled for nesting peregrine falcons, plus views of Coney Island and Manhattan.
NYC019
Location: 40.568422, -73.881989
Exit onto a bike path and loop under the bridge, hugging the shore. The dilapidated bike path eventually turns into a dilapidated sidewalk.
NYC020
Location: 40.575215, -73.863366
Bang a right onto B 145th St. Then continue straight for three blocks.
NYC021
Location: 40.570865, -73.86083
Turn left onto Rockaway Beach Blvd. Access the beach at any point for a swim, or continue toward Boarders Surf Shop (192 B 92nd St.) to rent a surfboard and wetsuit.
NYC022
Location: 40.584, -73.823313
Turn right on B 102nd St. and then make a quick left to remain on Rockaway Beach Blvd.
NYC023
Location: 40.585916, -73.817027
Bear left onto B 94th St.
NYC024
Location: 40.588782, -73.817225
Locate the pedestrian ramp for Cross Bay Bridge next to a McDonald's. More views of Manhattan.
NYC025
Location: 40.616929, -73.824448
Enter the Jamaica Bay Wildlife Refuge's visitor center on the left side of Cross Bay Blvd. Take the West Pond loop trail, watching for over 300 bird species, raccoons, horseshoe crabs and diamondback terrapins.
NYC026
Location: 40.616978, -73.824711
The hike is over. Take the Q53 bus and transfer to the A subway line toward Manhattan.
Brooklyn Bridge
Location: 40.707905, -73.999186
The Manhattan-side tower of the Brooklyn Bridge.
Manhattan Skyline
Location: 40.705756, -73.996698
The Empire State Building, the Chrysler Building and the rest of the midtown Manhattan skyline, as seen from the Brooklyn Bridge.
Downtown Brooklyn
Location: 40.695766, -73.984397
A skyscraper in Downtown Brooklyn.
Clock Tower
Location: 40.686187, -73.978822
This building, filled with luxury loft condominiums, was until recently the tallest in the borough.
Prospect Park
Location: 40.672436, -73.96951
The footpath into Prospect Park, directly across from the Soldiers' and Sailors' Memorial Arch.
Endale Arch
Location: 40.670971, -73.968952
Go through Endale Arch and into Long Meadow.
Magnolia Blossoms
Location: 40.670027, -73.969102
The sign of a beautiful spring day.
Field
Location: 40.666577, -73.969638
One of many fields within Prospect Park.
Picnic House
Location: 40.665706, -73.971741
Camping takes place outside of this building three times per year.
Stairs
Location: 40.662817, -73.969456
These stairs come out at Center Drive.
Lake
Location: 40.655069, -73.971913
This large body of water in Prospect Park is a favorite for mute swans, ruddy ducks, northern shovelers, mallards and other waterfowl.
Three Sisters
Location: 40.653962, -73.96804
Scan the "Three Sisters" islands for herons and egrets.
Park Entrance
Location: 40.654955, -73.961924
The entrance to the park at Ocean Ave. and Parkside Ave.
Erasmus Hall
Location: 40.650087, -73.958437
This building is actually a high school.
Floyd Bennett Field
Location: 40.59336, -73.888807
Dozens of brant, a type of goose, feed in the grasses, along with a single gull.
Brooklyn Shoreline
Location: 40.576836, -73.886919
A view from the Marine Park-Gil Hodges Memorial Bridge.
Jamaica Bay
Location: 40.592708, -73.819842
A view from the Cross Bay Bridge.
West Pond
Location: 40.61594, -73.829327
A duck-filled West Pond, with Manhattan barely visible in the background.