New York City: Wawayanda State Park Loop
Hike, ski, or bike a hidden pocket of sylvan wilderness just an hour from Manhattan.
Heading out the door? Read this article on the new Outside+ app available now on iOS devices for members! Download the app.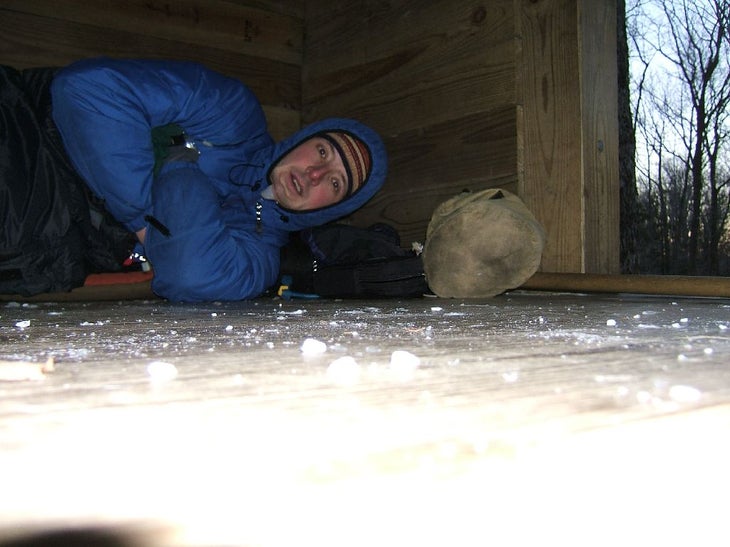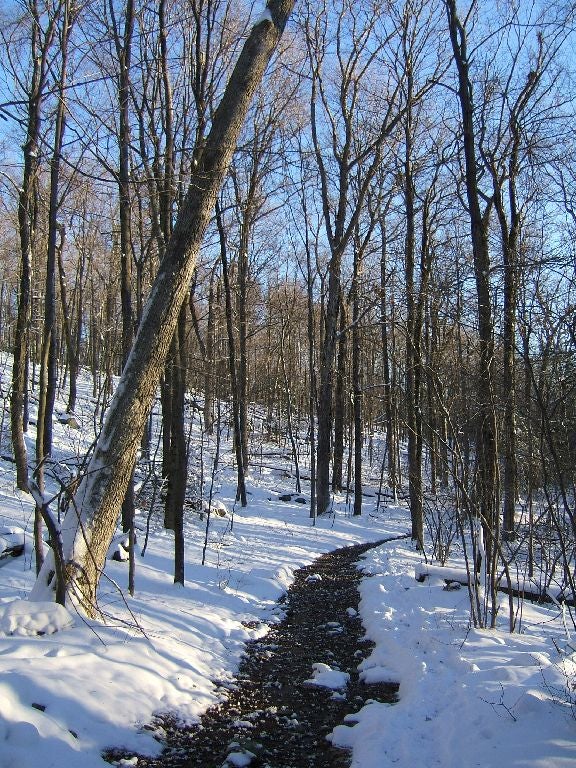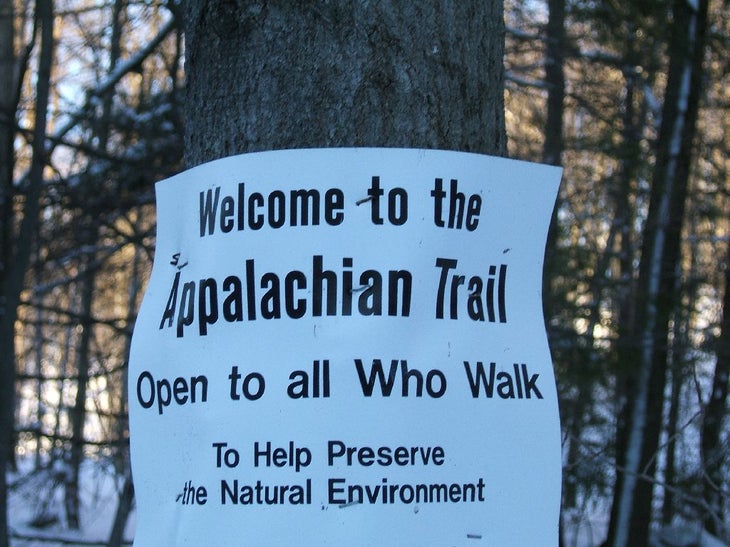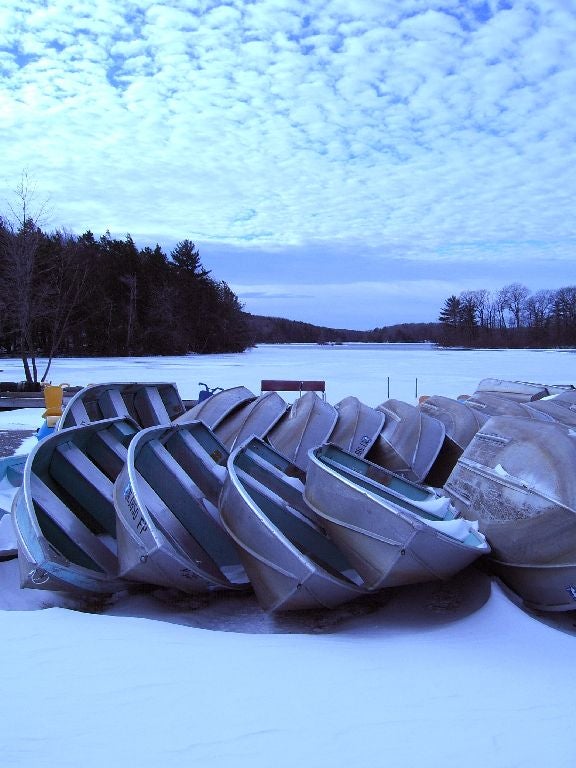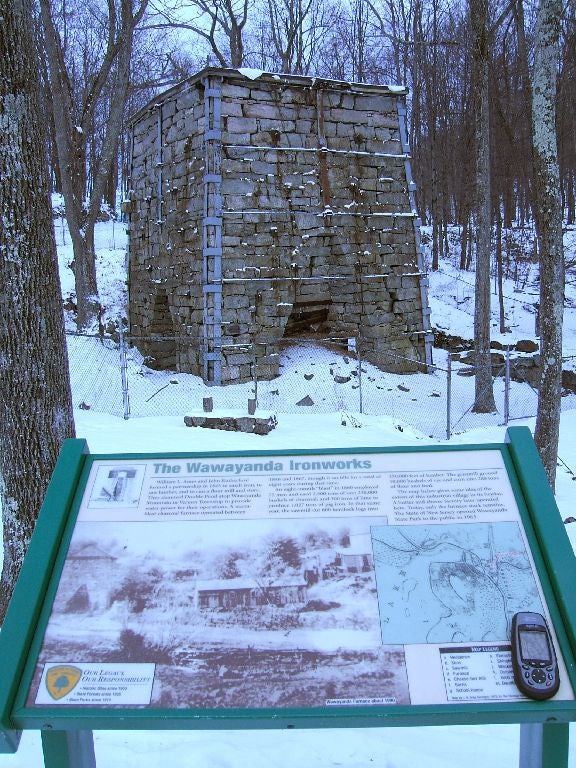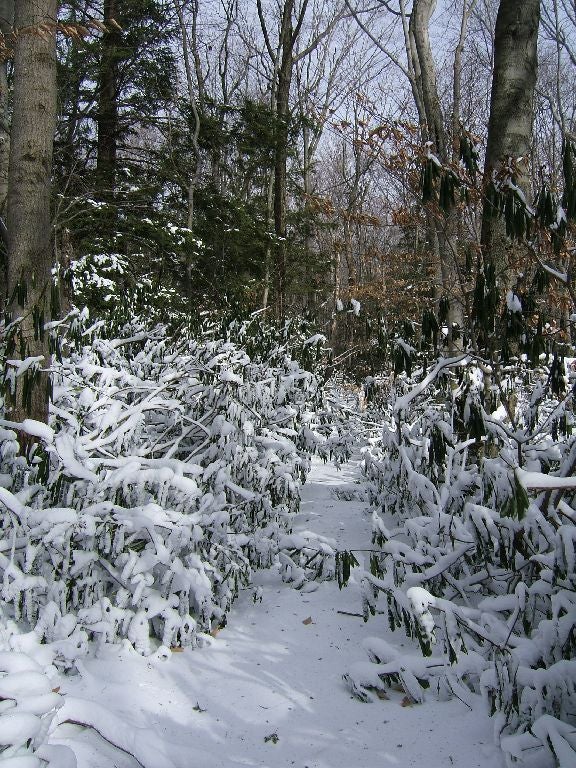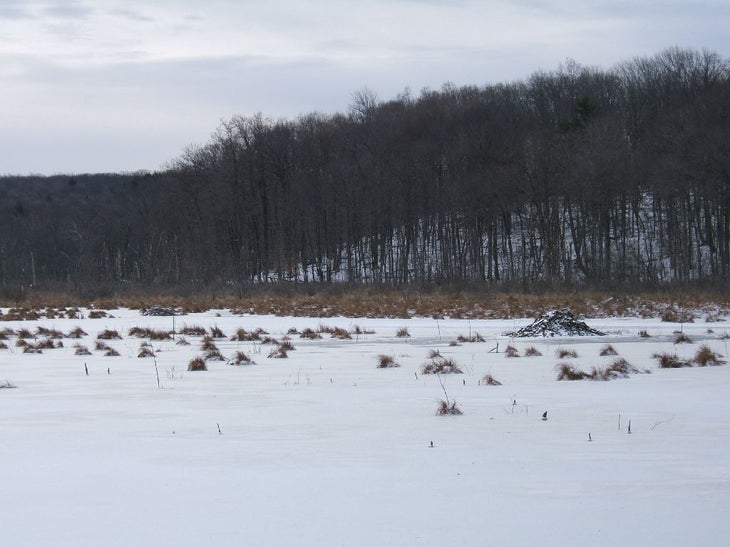 Trail Facts
Waypoints
WPT001
Location: 41.1979827880859, -74.3973693847656
Head across the lot to the obvious trailhead sign marking the Hoeferlin Trail, which heads N following blue blazes.
WPT002
Location: 41.2008323669434, -74.3966369628906
You'll reach the Appalachian Trail (AT) in about 5 minutes. Turn left at the T and begin following the familiar white blazes.
WPT003
Location: 41.2019348144531, -74.3973007202148
On the L, a short spur trail leads several hundred feet to a clean, snug, 3-sided shelter tucked into the woods on a small rise. There's comfortable room for 6 inside (watch the low ceiling!), a picnic table, a privy, and flat spots for a few tents. Hang food well back in the woods, as bears have been active around this shelter. I slept poorly here, but it was my own damn fault. I brought a 15ºF sleeping bag and a shortie Thermarest after seeing a forecast that predicted low temps in the high teens. Instead, the mercury dropped to 7ºF, and I spent the last hour before dawn doing calisthenics in my bag to warm up.
Shelter
Location: 41.2023963928223, -74.3973693847656
Snow blankets the 3-sided shelter in Wawayanda State Park. ©Jon Dorn
Cold Night
Location: 41.2022247314453, -74.3974533081055
I brought a 15°F sleeping bag and a shortie Thermarest after seeing a forecast that predicted low temps in the high teens. Instead, the mercury dropped to 7°F, and I spent the last hour before dawn doing calisthenics in my bag to warm up. ©Jon Dorn
WPT004
Location: 41.2046165466309, -74.3984832763672
Go L @ T with an old woods road, and continue on the AT. Unlike many parts of the AT in the Northeast, this stretch is flat and not rocky–enjoy the rare easy walking and the fluttering forest.
Quiet, Snowy Path
Location: 41.2047309875488, -74.3985748291016
This sprawling wooded tract is barely known outside of rural northern New Jersey. © Jon Dorn
WPT005
Location: 41.2028846740723, -74.4009017944336
Turn R off the road onto a singletrack trail that climbs a small rise.
Trail Motto
Location: 41.2030906677246, -74.4010772705078
The AT motto on the sign at this turn reads: "Open to all Who Walk." © Jon Dorn
WPT006
Location: 41.2047157287598, -74.4081344604492
Pass between a swamp (the first of many) on your right and a small lake (not on map) on the left. In winter, the swamps are very attractive-iced over with tufts of snow clinging to the tops of the cattails.
WPT007
Location: 41.2038345336914, -74.4113998413086
Bear L @ Y onto the Iron Mountain Trail, heading S. You're now following red blazes and again strolling on relatively flat, easy doubletrack. If you were to continue on the AT heading west/south, you'd soon come to Wawayanda Mountain, which has good views from several spots along the summit ridgeline.
WPT008
Location: 41.1924514770508, -74.4245300292969
Continue straight @ 4-way with paved Wawayanda Rd. Note: Some of the blazes may be blue in this section.
WPT009
Location: 41.1891670227051, -74.4263687133789
Reach the parking area @ Wawayanda Lake, where you can swim and rent boats in the summer. Stay L, hugging the NE shoreline of the lake and following green markers. Continue past the junction of the Wingdam Trail (blue blazes).
Boat Hibernation
Location: 41.1889266967773, -74.426643371582
Boats spoon on the frozen banks of Wawayanda Lake. © Jon Dorn.
WPT010
Location: 41.187084197998, -74.4226684570312
You have two choices here at this intersection. Cross the dam and climb the low ridge between Wawayanda Lake and Laurel Pond for good but not great views of both. Or stay straight at the dam (my recommendation) and descend gradually to the Ames Furnace, a massive stone structure that was used from 1846 to 1857 to smelt iron ore.
Wawayanda Ironworks
Location: 41.187198638916, -74.4224090576172
According to the historical marker, it took 2 tons of iron ore, 500 pounds of limestone, and 150 bushels of coal to produce 1 ton of iron. The furnace averaged 7 tons of finished iron a day, which was used for train wheels, armaments, and the like. It's hard to imagine the heat and smoke and soot generated by that activity, but it's also reassuring to witness how pristine the area appears if you march just a few hundred feet back into the woods. © Jon Dorn
WPT011
Location: 41.1842346191406, -74.4219970703125
From the furnace, head straight across the clearing to the small footbridge where you'll pick up the Laurel Pond Trail. It's marked with purple discs at first, then yellow paint, then both. This trail and much of the rest of the hike is thick with rhododendron, which sometimes grows in great tangled walls on either side of the trail. For the best blooms, come in July.
No Footprints
Location: 41.1839179992676, -74.4219818115234
The thick, waxy leaves of rhododendron curl up like a cocoon during the colder months. © Jon Dorn
WPT012
Location: 41.1749839782715, -74.4263153076172
Continue straight @ 3-way after a pleasant climb through a sunny patch of rhododendron. The trail that comes in from the right is the end of the optional route mentioned above.
WPT013
Location: 41.1719512939453, -74.4292678833008
With so many streams cutting through the terrain here, there are numerous small cascades and ravines. To the L of this spot on the trail is the most impressive ravine I saw. It's deep enough to qualify as a gorge (at least in the Northeast!), with sheer, craggy walls putting the stream below (about 60 feet down) in daylong shadow.
WPT014
Location: 41.1660652160644, -74.4322357177734
Turn L @ T where the Laurel Pond Trail dead-ends; you're now heading east on Cherry Ridge Rd., an old, twisting doubletrack marked with discs that bear its name.
WPT015
Location: 41.1625175476074, -74.4280166625976
Bear L @ Y. The Old Coal Trail heads S from here. Next summer, I plan to try a much longer variation on this route – a 22-mile circle that continues south from this junction to Terrace Pond, then up and along Bearfort Mountain (great views over Greenwood Lake) to the AT, and back to the park office. I hope to do it as a dayhike, and with the quality of these trails that shouldn't be a problem.
WPT016
Location: 41.1620330810547, -74.4251861572266
Continue straight at the 3-way with the Red Dot Trail, which leads N.
WPT017
Location: 41.1614151000977, -74.4233016967774
Just before you cross the footbridge at this waypoint, head R over the small rise to a large, flat rock overlooking an expansive marsh with at least one enormous beaver dam. It's a great place to eat, nap, or soak in the sun.
Beaver Palace
Location: 41.1617202758789, -74.4234466552734
A large beaver dam sits in the middle of this marsh. © Jon Dorn
WPT018
Location: 41.1613845825195, -74.4202194213867
Cross noisy, burbling stream and pass around gate on Cherry Ridge Road. The gate is farther west on the road than it appears on the North Jersey Trails: Western Portion #21 map, so don't worry when the next trail junction takes longer to reach.
WPT019
Location: 41.1571006774902, -74.4145202636719
Turn L onto the Banker Trail, heading NE with yellow blazes.
WPT020
Location: 41.1608848571777, -74.4097671508789
Bear R @ Y, continuing on the yellow-blazed Banker Trail. This section's highlight is a tunnel-like section of rhododendron with an impenetrable blowdown that I had to leave the trail and climb a rock slab to get around.
WPT021
Location: 41.1604347229004, -74.4081649780274
Hang a L @ T. Note: This intersection is not shown on the North Jersey Trails map.
WPT022
Location: 41.173698425293, -74.3981704711914
After a short, wet section, the trail follows the L side of a fence line–don't be dismayed by all the private property signs–and deposits you onto paved Banker Rd. Go L here; the road immediately changes to gravel and is marked Double Pond Rd. on the map. Follow it uphill past a private drive sign; it dead-ends 100 feet later in a small turnaround with a trail ducking into the woods. This trail is the continuation of Double Pond Rd. (starting to see a pattern here withroads that are really footpaths?).
WPT023
Location: 41.1766014099121, -74.4026641845703
Just 50 feet into the woods, turn R @ 3-way, heading N on the blue-blazed Hoeferlin Trail. For the first few hundreds yards, you may have to bob-and-weave under rhododendron branches.
WPT024
Location: 41.1915283203125, -74.3996810913086
Go R @ T and continue on the Hoeferlin Trail back to the park office and your car.