New York City: Hurd Corners to Morgan Stewart Shelter via the AT
A massive oak, a sprawling wetland, an atomic lake-this classic weekend trip packs it all into a 19.2-mile out-and-back on the Appalachian Trail. Bonus: Save the Earth by taking the train to the trailhead.
Heading out the door? Read this article on the new Outside+ app available now on iOS devices for members! Download the app.
New York City backpackers, rejoice! This 19.2-mile out-and-back overnight on the Appalachian Trail leaves right from a weekend-only Metro North stop (on the Harlem Line). After crossing the lily-lined Swamp River (just .3 mile in), the AT traces the base of Corbin Hill before climbing it and tracking west to the Dover Oak (a 300 year-old white oak with a 20-foot circumference; reportedly the largest on the AT). Just past the Oak, the AT crests West Mountain on a winding 600-foot climb and then continues on up-and-down terrain en route to the western shore of Nuclear Lake (a former research site). Hunker down at the Morgan Stewart Shelter (which sleeps 6) near the summit of Mount Egbert before retracing your route back to the train station on day 2.
-Mapped by Jeff Chow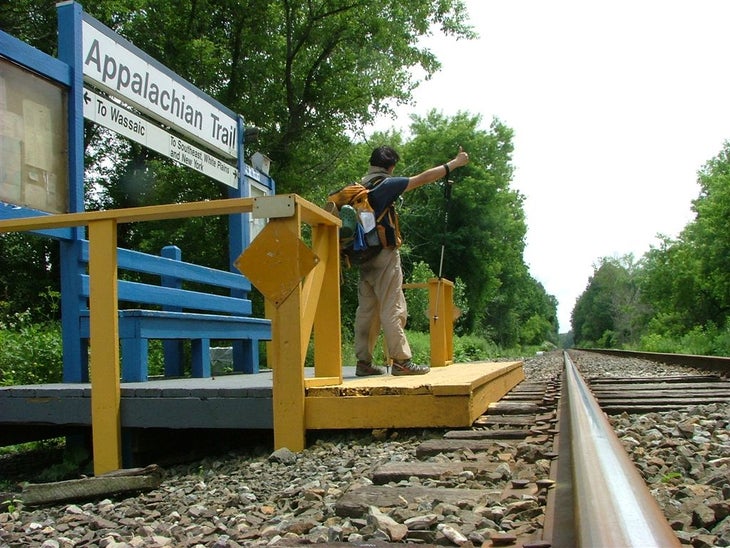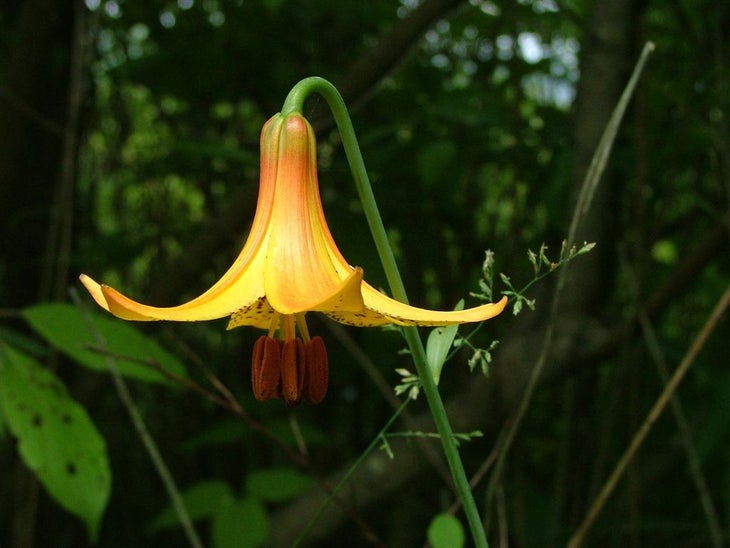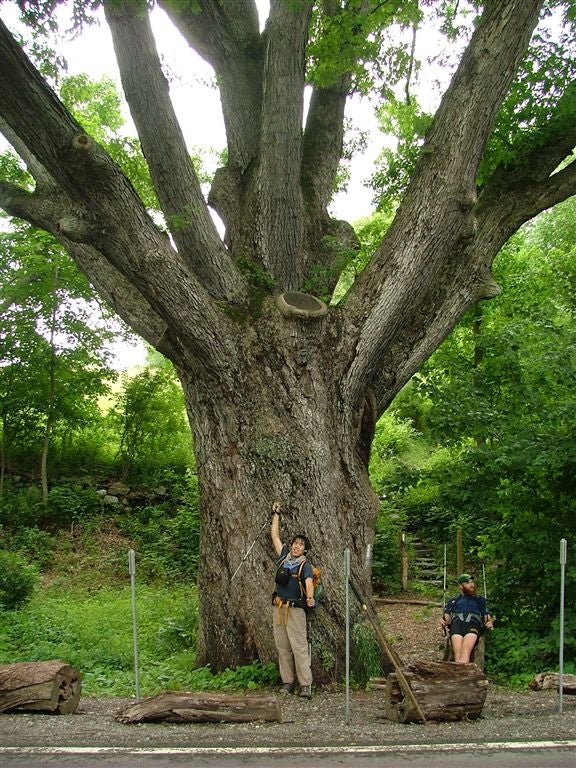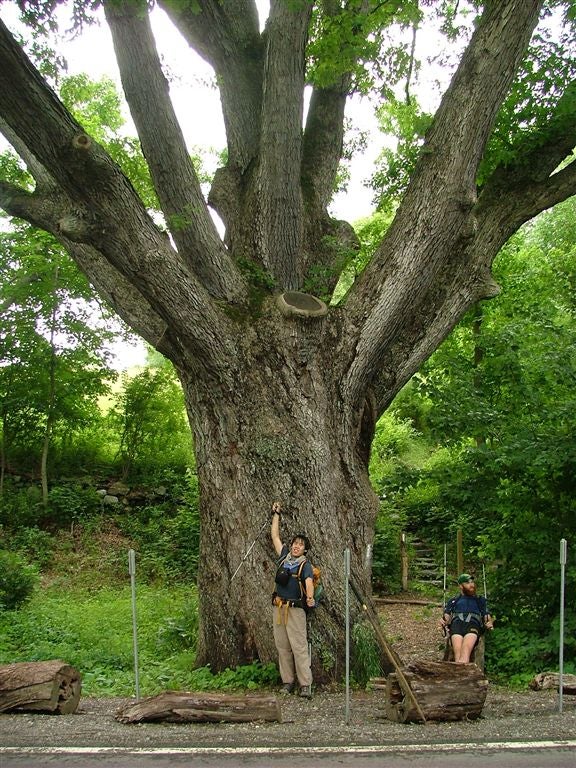 Trail Facts
Waypoints
ATT001
Location: 41.592832, -73.588125
Head W on white-blazed AT from Appalachian Trail RR station
ATT002
Location: 41.594192, -73.592499
Cross Swamp River, lifeblood of the 6,000-acre Great Swamp, the second-largest freshwater wetland in NY. Yellow blooms droop off trout lilies in late spring
ATT003
Location: 41.603034, -73.611507
Dover Oak looms over CR 20. This 300-year-old white oak boasts a 20-foot girth and is reportedly the largest oak along the AT
ATT004
Location: 41.604782, -73.619089
Straight @ T; side trail leads .1 mi. S to stream and Telephone Pioneers Shelter
ATT005
Location: 41.607052, -73.618469
View S of green hills dotted with homes and farmland; trail crests West Mountain (1,205 ft.) in .1 mi.
ATT006
Location: 41.607433, -73.643036
L @ Y. To the right is the old AT route, now the blue-blazed Beekman Uplands Trail
ATT007
Location: 41.602818, -73.643951
Straight @ T with yellow-blazed Nuclear Lake Loop. A nuclear research center operated near this aptly named lake until two 1972 explosions blew out clouds of plutonium dust. Today, after much cleanup, the Park Service calls it safe. Healthy ducks and gutsy thru-hikers swim its depths, which (despite rumors) don't glow green at night
ATT008
Location: 41.596867, -73.647102
L @ Y, leaving old road and hardwood shore of Nuclear Lake
ATT009
Location: 41.594566, -73.649918
Straight @ T with Nuclear Lake Loop
ATT010
Location: 41.591068, -73.658287
Straight @ T with Beekman Uplands Trail
ATT011
Location: 41.588135, -73.662613
Cross Old NY 55; cross muddy spot to Metro North RR in 75 yds.
ATT012
Location: 41.576885, -73.670349
Straight @ T with gravel Liahona Trail, leading to old Boy Scout camp
ATT013
Location: 41.571235, -73.680758
Cross unpaved Depot Hill Rd.; radio tower to N
ATT014
Location: 41.564552, -73.691844
Reach the Morgan Stewart Shelter (sleeps 6). It's a rocky .1 mi. short of Mt. Egbert's 1,329-ft. crest, which is spotted with stunted pine. Retrace steps to trailhead
Appalachian Trail Railroad Station
Location: 41.592819, -73.587885
©Jeff Chow
Trout Lily
Location: 41.594263, -73.591833
©Jeff Chow
Dover Oak
Location: 41.603073, -73.611252
©Jeff Chow
Dover Oak
Location: 41.603201, -73.611317
Telephone Pioneer Shelter
Location: 41.602092, -73.620863
©Jeff Chow
Scenic Overlook
Location: 41.607114, -73.618272
©Jeff Chow