Nederland, CO: Mount Neva
Trace a granite-toothed section of the Continental Divide to the rugged Mount Neva on this 9.4-miler through Indian Peaks Wilderness.
Heading out the door? Read this article on the new Outside+ app available now on iOS devices for members! Download the app.
From the Fourth of July Trailhead, head northwest on Arapaho Pass Trail toward a basin below Quarter to 5 Peak. After the 1.4-mile climb, which features 1,000 feet of vertical, you'll reach the dilapidated remains of the Fourth of July Mine. At the junction with the Arapaho Glacier Trail, bear left to continue west toward Arapahoe Pass. Upon hitting the pass (11,906 feet), follow the trail east before breaking toward the picturesque Lake Dorothy. Look west for spectacular panoramas of Neva's craggy crown perched behind the lake's boulder-strewn far shoreline. If weather permits and you're up for the challenge, push north past Dorothy's eastern shore to begin the ascent to Mount Neva.
Upon gaining the ridgeline, you'll head south along the jagged spine of the Continental Divide: exercise extreme caution. Take in aerial views of Lake Dorothy to the east and Lake Columbine to the west before cresting Neva's sky-scraping summit (12,814 feet). Continue south to begin your return descent to Fourth of July Mine. From the ridgeline holding the Continental Divide, tackle a steep descent down a snow-covered, east-facing slope ideal for glacading. After passing between two ice-shrouded lakes, follow the North Fork Middle Boulder Creek back towards the mine, turning around along the way for picture-perfect panoramas of Neva looming majestically to the west. Upon reaching the mine, reconnect with the Arapaho Pass Trail to return to the trailhead. 
-Mapped by Chris Hood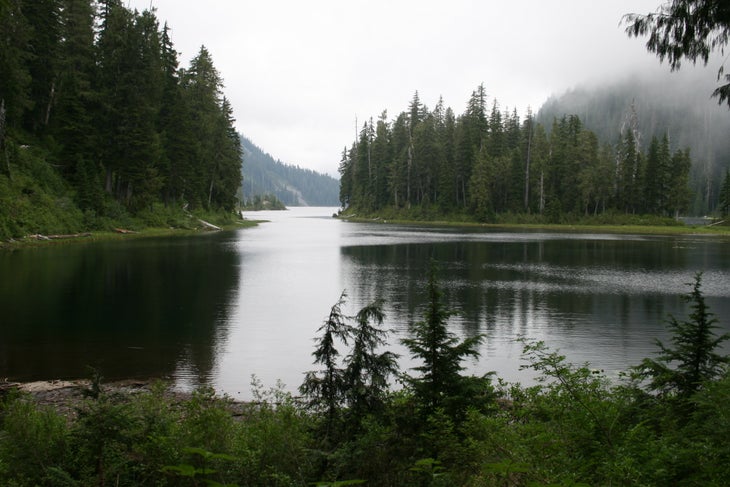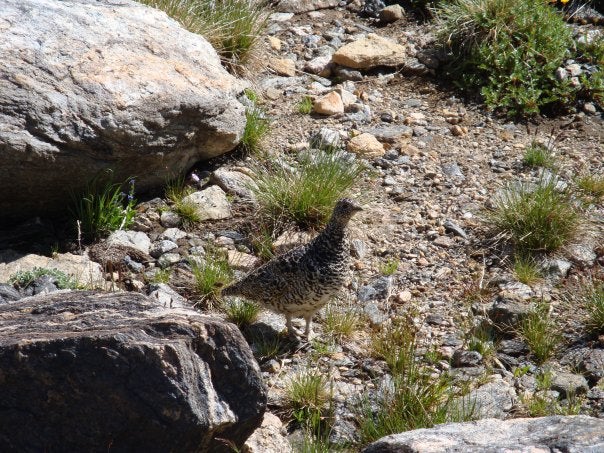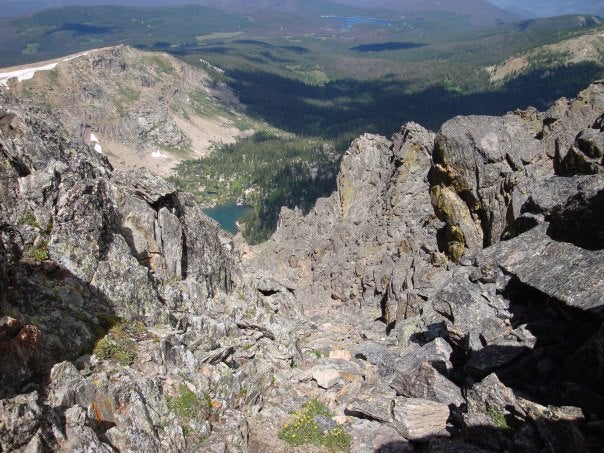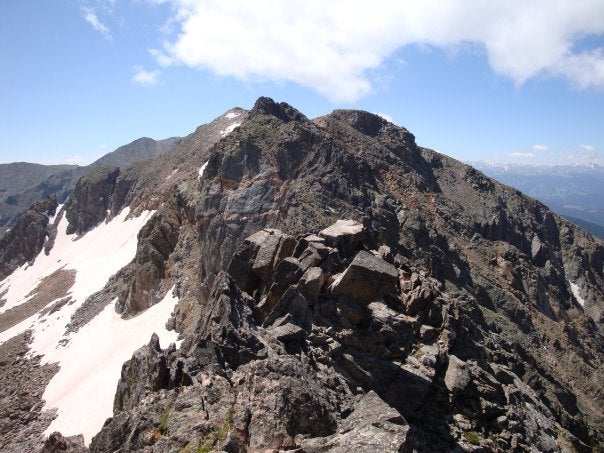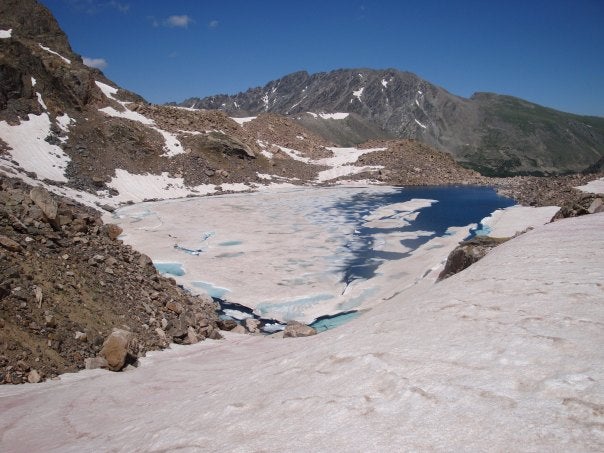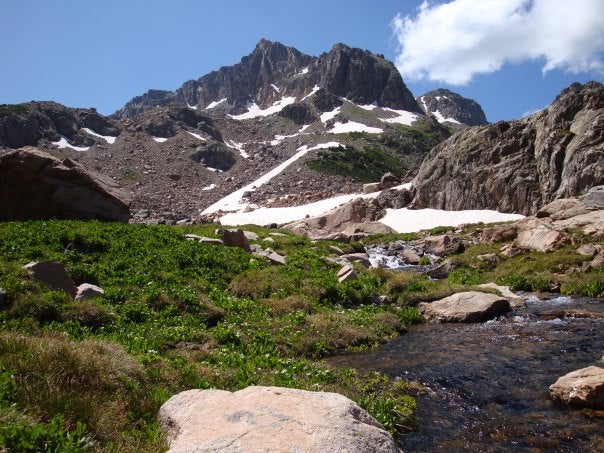 Trail Facts
Waypoints
MTN001
Location: 39.994917, -105.633942
From the Fourth of July trailhead, head northwest on the Arapahoe Pass Trail. You'll climb for 1,000 feet before reaching a ridge below Quarter to 5 Peak at mile 1.4.
MTN002
Location: 40.010721, -105.659122
At the Fourth of July Mine, take the left fork to continue pushing up the Arapaho Pass Trail.
MTN003
Location: 40.014468, -105.677876
Break above 11,900 feet as you reach Arapaho Pass.
MTN004
Location: 40.013104, -105.682039
Bear left to bid adieu to the Arapaho Pass Trail and swing west toward Lake Dorothy.
MTN005
Location: 40.012694, -105.683713
Reach Dorothy Lake, an ideal spot for lunch. Turn around here if you aren't up for taking on the peak. Otherwise, continue on by heading north along the lake's eastern shore.
MTN006
Location: 40.015274, -105.6886
Turn left to traverse the Continental Divide to Neva's peak. Exercise caution throughout this extremely rugged stretch.
MTN007
Location: 40.006908, -105.688348
Crest Mount Neva (12,814 feet). Then continue heading south to begin your descent.
MTN008
Location: 40.003424, -105.691223
Turn left to begin your steep, off-trail descent from the ridgeline. You'll reconnect with the Arapaho Pass Trail at Fourth of July Trail.
MTN009
Location: 40.00487, -105.67822
Drop through marshlands as you continue your off-trail descent back to Fourth of July Mine.
MTN010
Location: 40.010393, -105.658865
Turn right to reconnect with the Arapaho Pass Trail, which you'll follow back to the Fourth of July Trailhead.
Ptarmigan
Location: 40.012708, -105.683639
Columbine Lake
Location: 40.014468, -105.689512
While heading south on the spiny ridge leading to Mount Neva, look west through a picket fence of granite for a view of Columbine Lake.
Lake Dorothy
Location: 40.014256, -105.689508
Look east for views of Lake Dorothy from the ridgeline leading to Neva.
Continental Divide: Heading South
Location: 40.014082, -105.689769
The jagged, granite-toothed ridgeline leading to Mount Neva demands extreme caution.
Lake
Location: 40.002461, -105.687806
Ice shrouds this high-country lake, nestled beneath the southeast face of Mount Neva, deep into summer.
Looking West: Mount Neva
Location: 40.004969, -105.678092
While pushing east back to the Fourth of July Mine, turn around for postcard-like panoramas of Mount Neva.