National Parks Road Trip: The Adventure Begins
Last month, Lisa Jhung hit the road with her husband and two sons. Their mission: go on the most epic national parks road trip that they could in two weeks.
Heading out the door? Read this article on the new Outside+ app available now on iOS devices for members! Download the app.
National Parks Road Trip: Grand Teton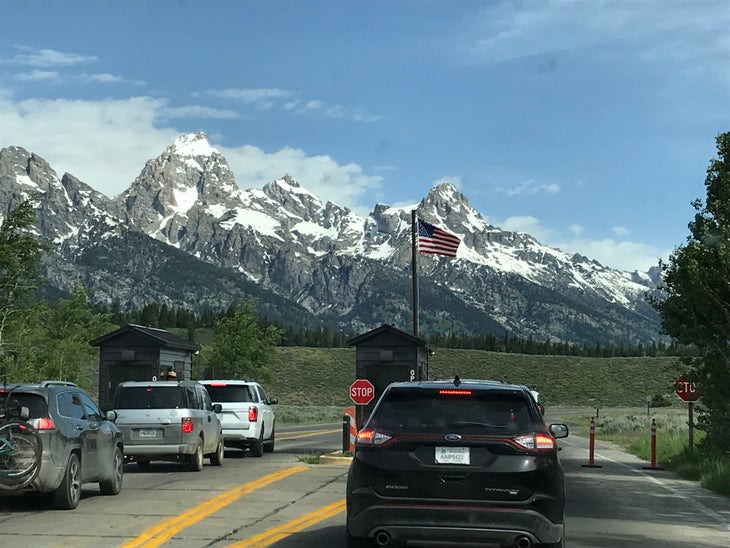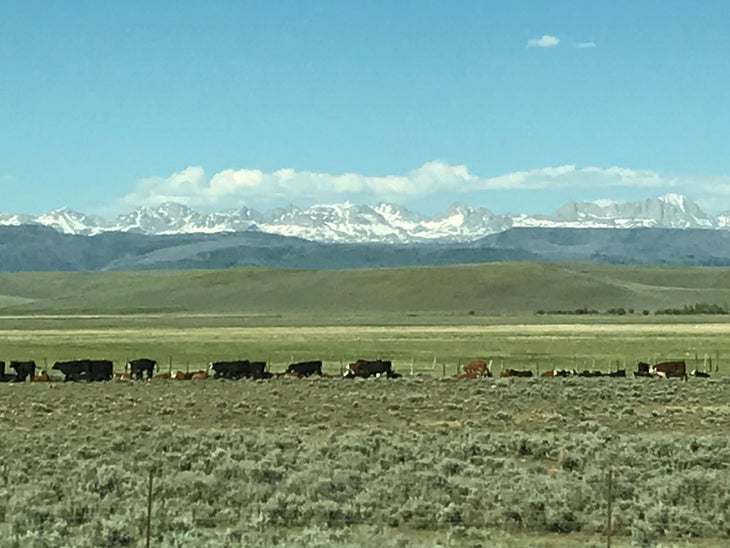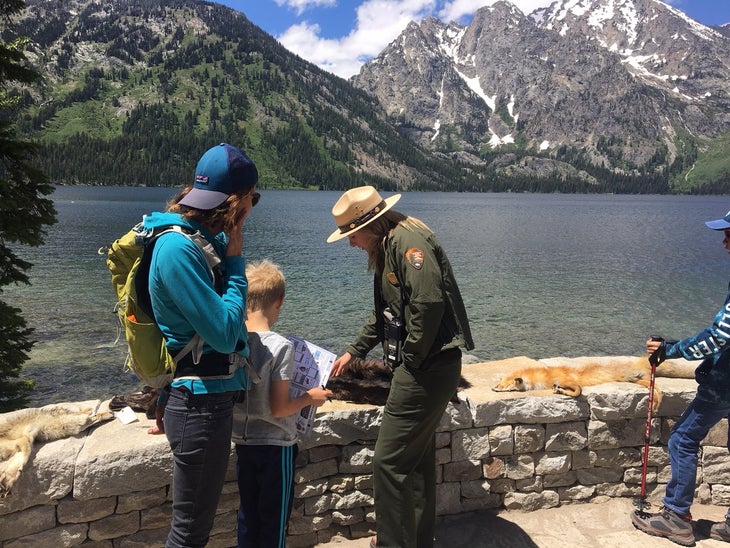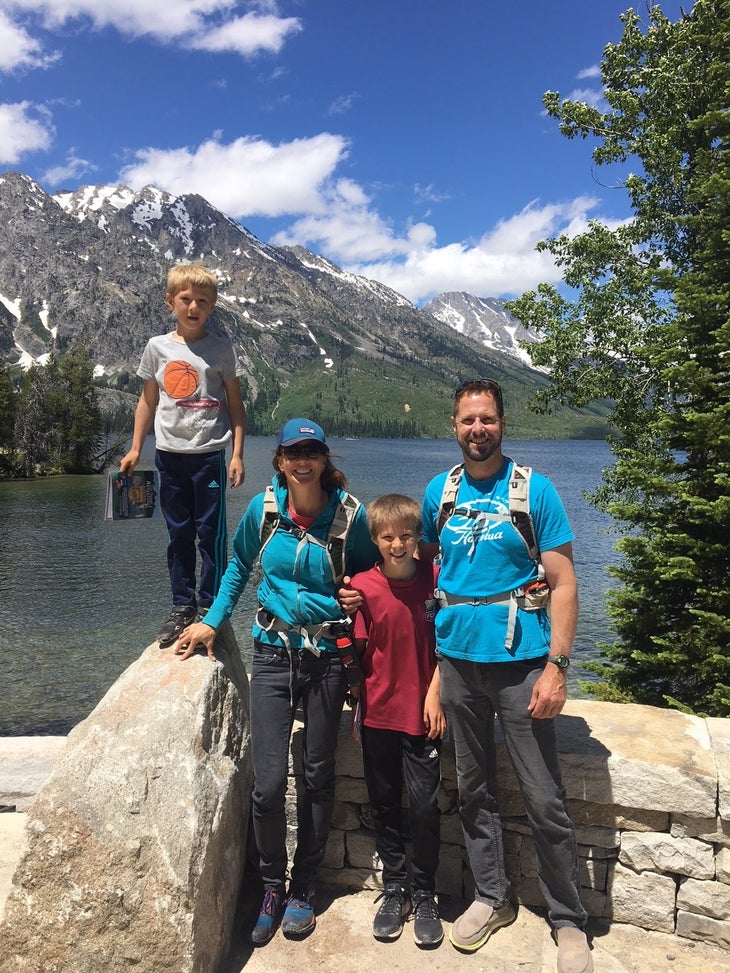 My two young boys, husband and I just began a two-week adventure: an old-school, nature-heavy family road trip linking together some of the west's most spectacular national parks. The idea came about at the end of last summer, as my oldest son, Sam, entered the 4 grade and we heard about the "Every Kid in a Park" initiative, where every fourth grader gets a free national parks pass for themselves and their family for a full year.
Decades ago, my husband, his littler brother and his parents did a six-week road trip in the same vein, hitting multiple national parks and living out of a International Harvester Scout and a Kelty family tent. Due to work schedules, and life in general, our trip is smaller scale (and it's 2018, so we're doing it out of a Toyota 4Runner and Mountain Hardwear tent). But, two weeks on the road with two young boys still feels pretty massive. And we're doing it without much of a plan.
Leading up to the trip we bought maps, talked to a few friends, did minor online research and loaded up the truck and a massive Thule rooftop box. Since we didn't really commit to the trip until it was too late to secure reservations, we're dependent on first-come, first-served car camping sites that we'll use as basecamp for daily adventures. I'm a planner, so the no-reservations bit had (and has) me a little worried. It's summer, after all, and the parks we chose to travel to from our Boulder, Colorado home aren't exactly obscure.
What we have going for us is timing: Colorado public schools are already on summer vacation, when a lot of the country is not. And, it's a little cooler than it'll be in a month. Still, we chose popular parks and didn't know—and still don't know—how hard it'd be to nab a spot, much less a good one.
We set out on Day One in a fully loaded vehicle and pointed toward Wyoming. We pulled off the 8-hour drive to a friend's house in Wilson, right outside of Jackson—and just outside Grand Teton National Park—in one shot. It was only that final hour that the four of us started melting down and fighting over the car windows being up or down. (Down, I say! Smell the air! Feel the sun!)
On day two, we drove into Grand Teton National Park, handed the ranger at the Moose Entrance gate our Every Kid in a Park paperwork we had printed out at home. The ranger asked if the 4 grader was in the car, and we rolled down the back window so Sam, age 10, could sign his new pass. And bam, we got our free entry to the park.
We still weren't sure if we'd get a campsite. As it was only 9:30 a.m., we had a backup plan staying with friends for another night and trying at 6 a.m. the next day.
But as we rolled into Jenny Lake, with its 49 tent sites, all first-come first served, the camp host said there were a few available. After a little bit of recon, my six-year-old son Ben and I found one that met our criteria, and did a little victory dance as we flipped the card on the post from "Open" to "Occupied."
Now settled in a lovely site with a great backyard and all the other items on my checklist, we've gotten two junior ranger booklets from the visitor's center. The kids have started checking off items like "Find a lodgepole pine" and "High-five a ranger." (They'll get a "Junior Ranger" patch or pin when they're done with the booklet). We've done a little hike on the shore of Jenny Lake, and have maps out, plotting hikes for the next couple of days.
We're not sure how long we're staying here, but we're pretty darn content right now and counting ourselves lucky for how this trip has started out.
Family Camping Lesson #1: With a little bit of luck, you can actually saunter into a park on a summer weekend day and nab a first-come, first-served campsite.