Nashville, TN: Radnor Lake Loop
Birds (240 species) far outnumber hikers on this 4.3-mile circuit in the rolling hills of Radnor Lake State Natural Area, a real paradise for ornithology enthusiasts.
Heading out the door? Read this article on the new Outside+ app available now on iOS devices for members! Download the app.
Created in 1914 by the Louisville & Nashville Railroad Company to supply water for steam engines and livestock at Radnor Yards, Radnor Lake is now home to a myriad of wildlife. This 4.3-mile loop links a handful of trails that circle the 85-acre lake and offer the chance to spot deer, turtles, frogs, migratory birds, and salamanders.
Park at the west entrance of Radnor Lake State Park and pick up the Spillway Trail near the Visitor Center; head northeast for a clockwise loop. After reaching the spillway bridge, continue straight on Lake Trail, passing a viewing deck that overlooks the lake. Less than a mile in, turn left on Ganier Ridge Trail and begin a 300-foot climb to a ridgeline with views of the lake and downtown Nashville.
After 2.1 miles, descend the ridge to an intersection with Ganier Ridge Trail and Lake Trail; turn left and follow Lake Trail to Otter Creek Road. From here, the route briefly follows Otter Creek Road before turning left onto South Lake Trail, then left onto South Cove Trail. At mile 4, South Cove reconnects with Otter Creek Road; turn left to return to the Visitor Center.
Note: This route can be hiked counterclockwise for an easier workout. Leashed dogs are only allowed on Otter Creek Road.
Info: Radnor Lake State Park and Friends of Radnor Lake
-Mapped by Kelly Stewart, Nashville Hiking Meetup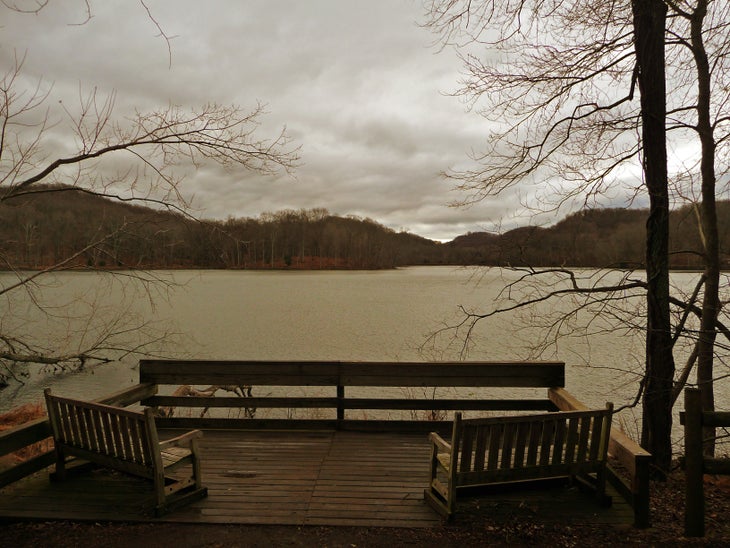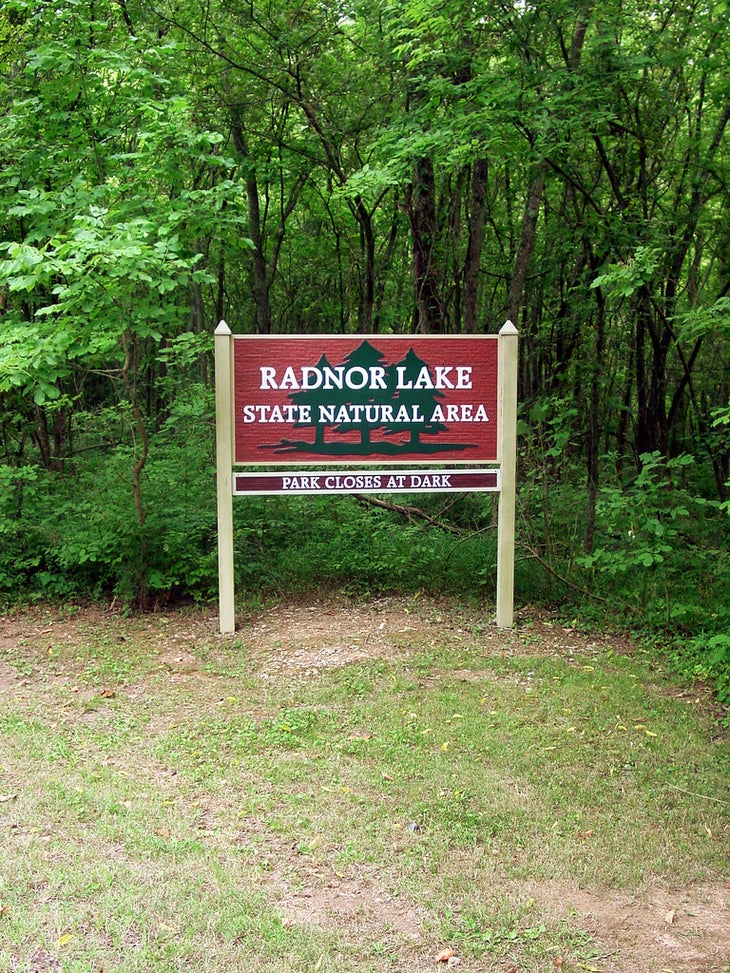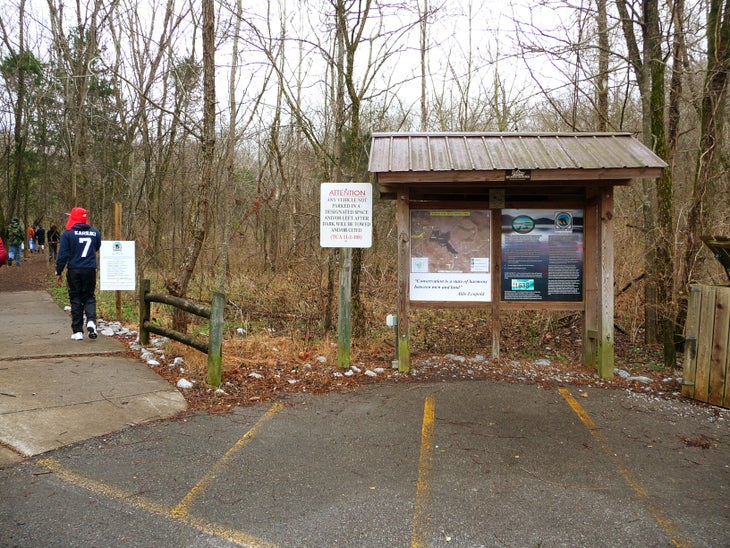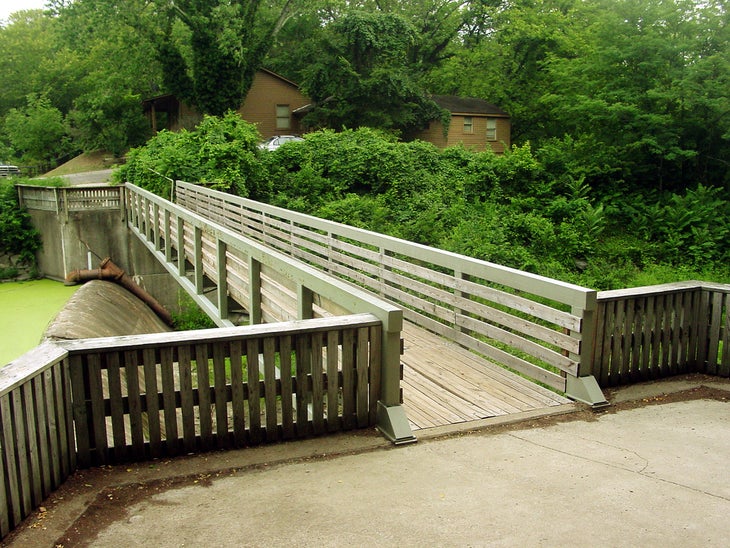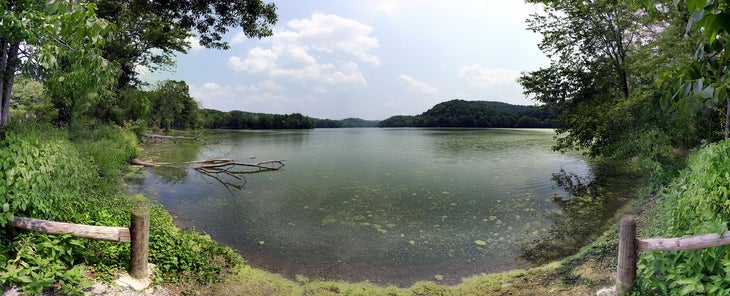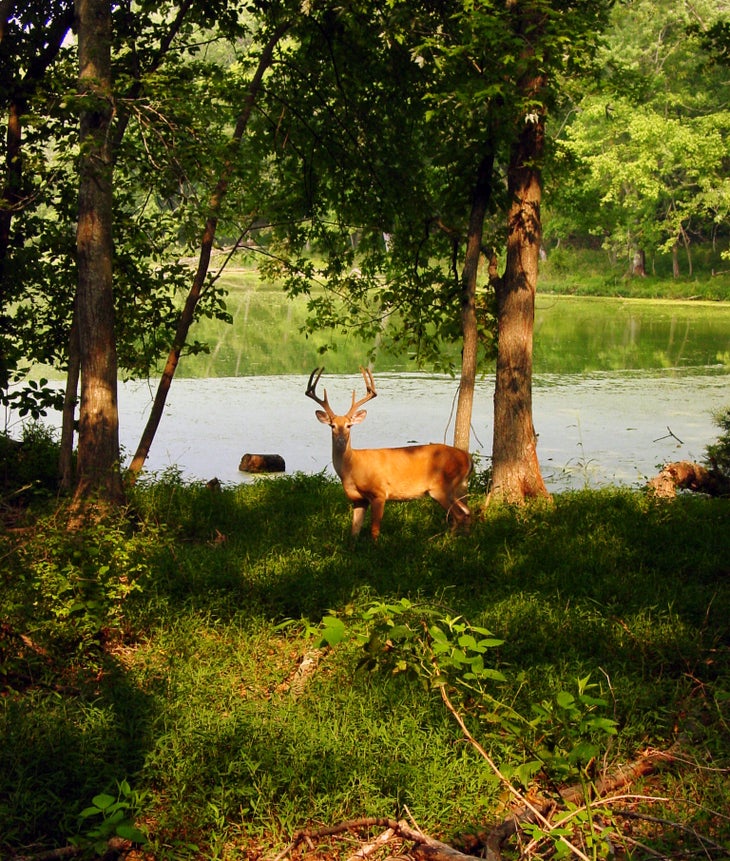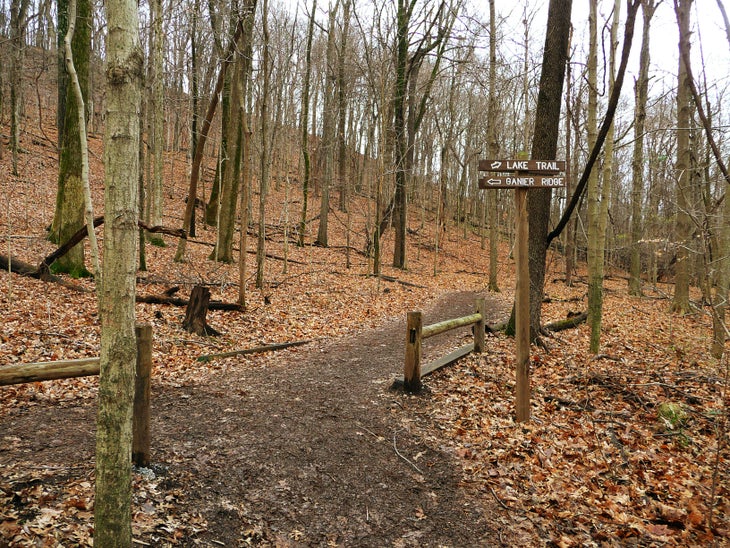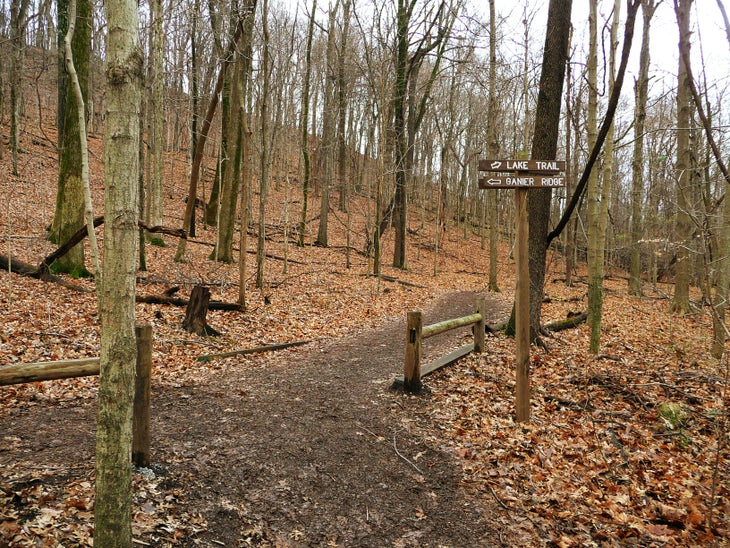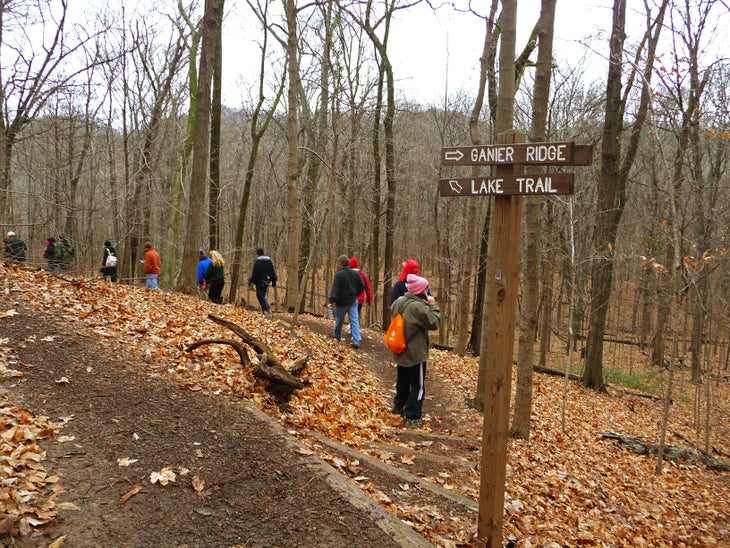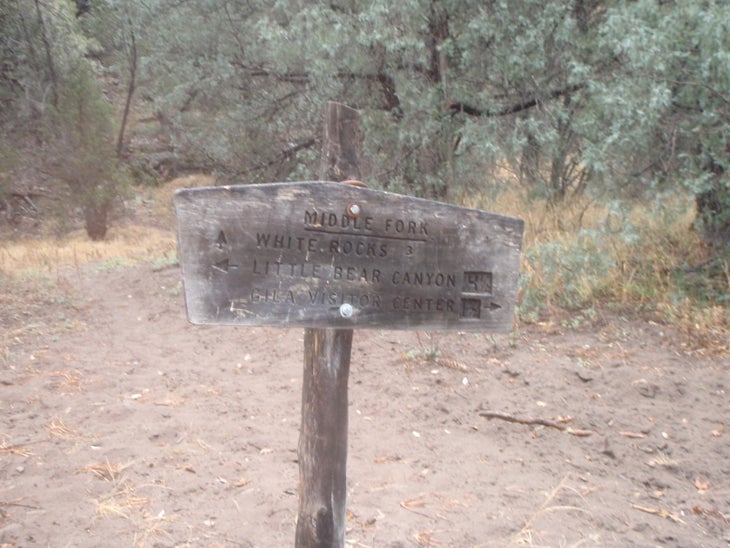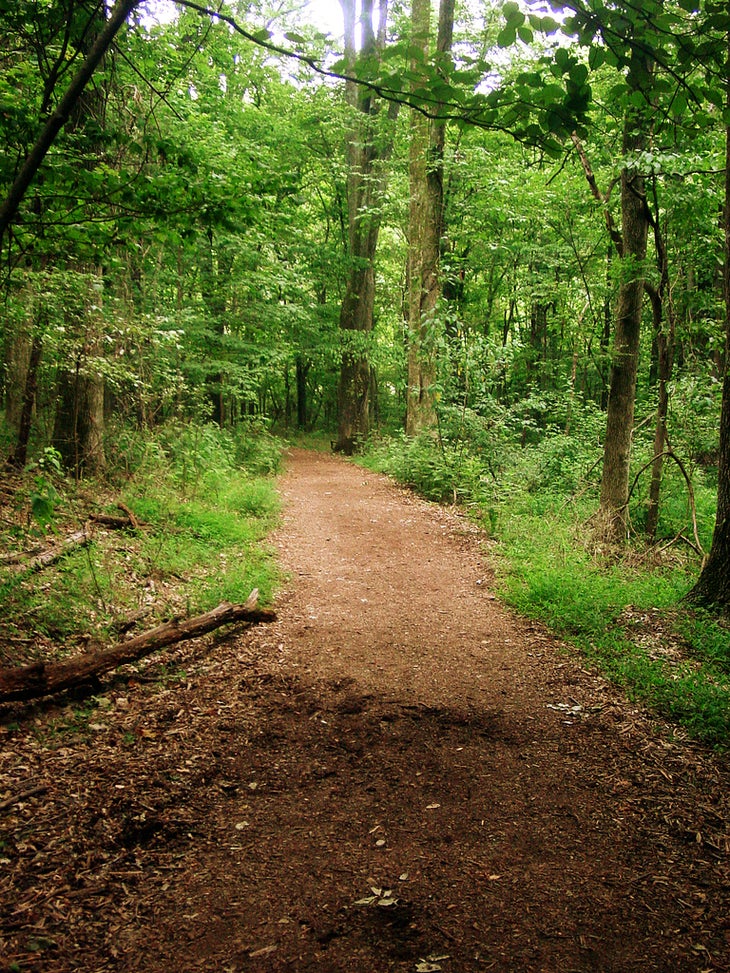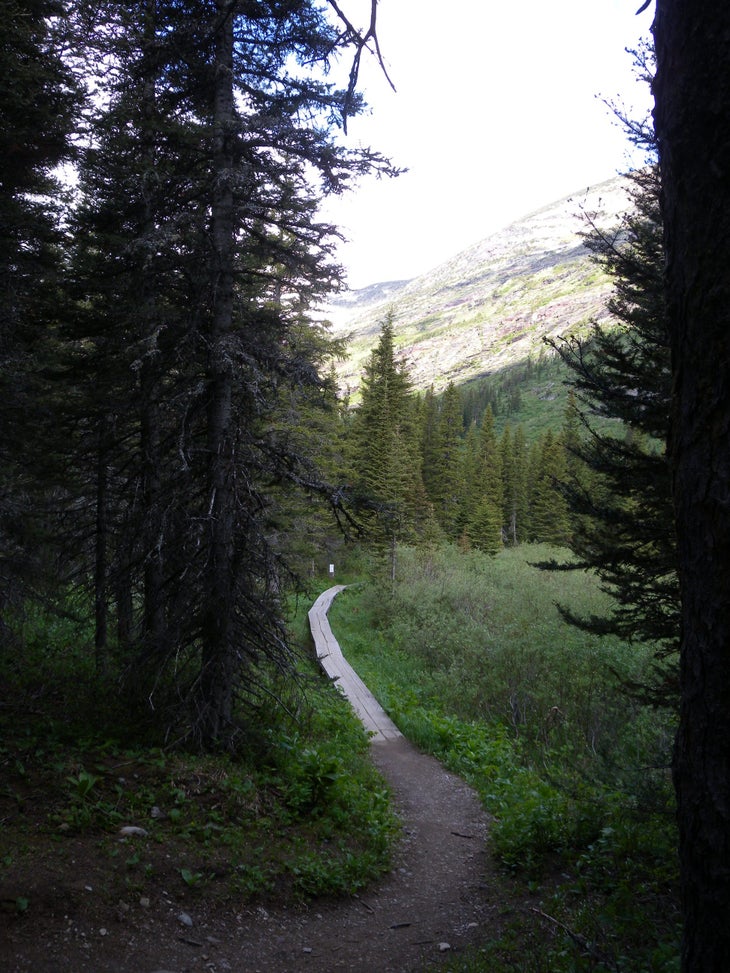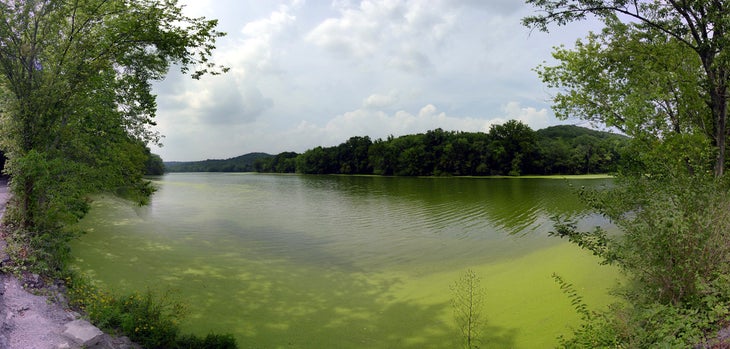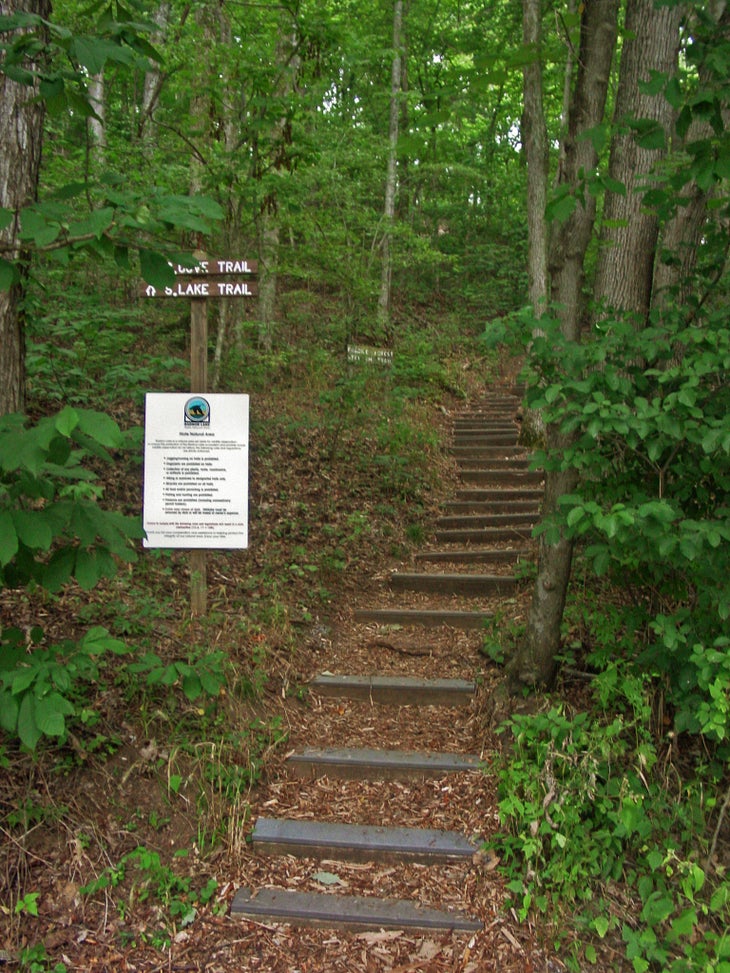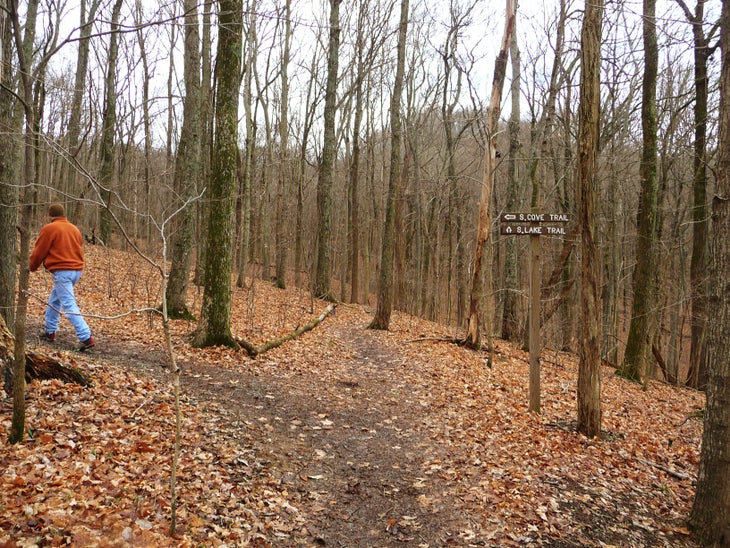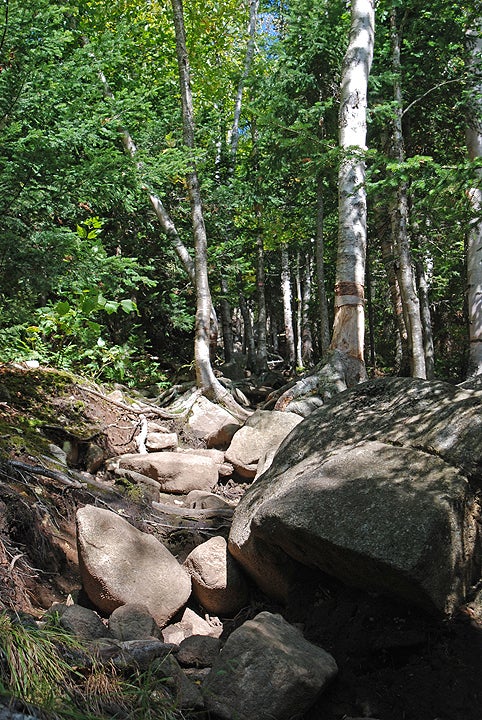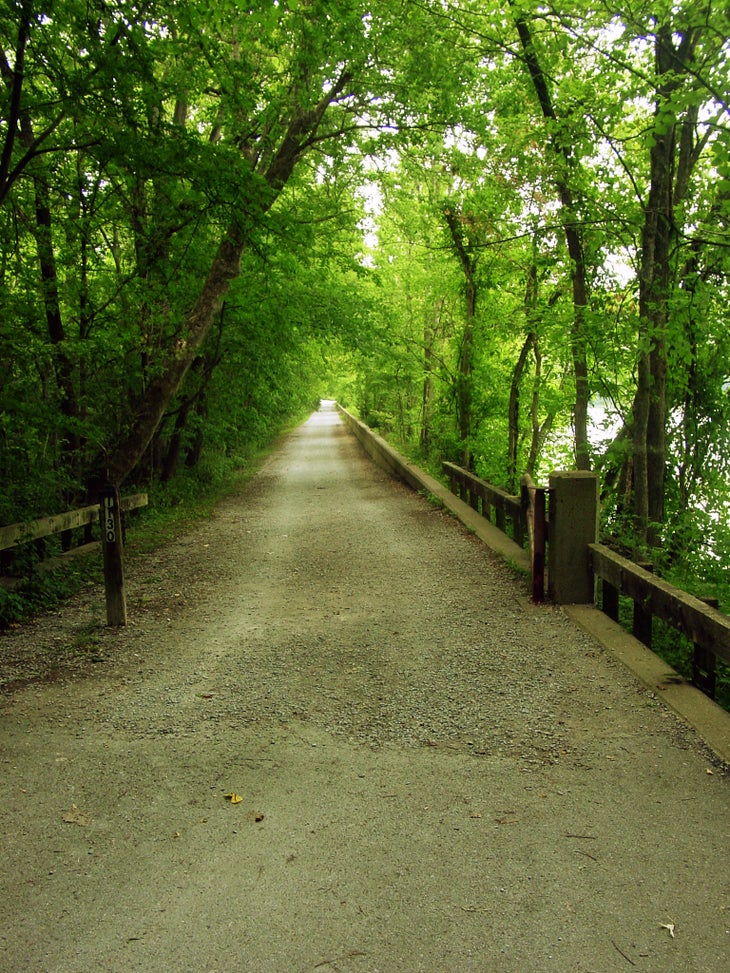 Trail Facts
Waypoints
RAD001
Location: 36.062515, -86.809695
Start at the west parking area, adjacent to the Visitor Center. Head northeast on Spillway Trail. This thick woodland is home to roughly 240 bird species; pack binoculars and a bird book, and set a goal to ID two birds on this 2-hour dayhike.
RAD002
Location: 36.063298, -86.808693
Continue straight on Spillway Trail.
RAD003
Location: 36.06365, -86.806911
Stop at the bridge over the spillway and take in the view; warblers flutter in and out of the spicebush and elderberry shrubs. Next, continue straight on the Lake Trail.
RAD004
Location: 36.062639, -86.803524
This viewing deck overlooks the northeast shore of Radnor Lake. Look for young wood ducks and Canadian geese learning to swim.
RAD005
Location: 36.063567, -86.800243
Turn hard left off the Lake Trail onto Ganier Ridge Trail. Prepare for a 200-foot climb ahead.
RAD006
Location: 36.065978, -86.792867
The trail crests a ridgeline overlooking Radnor Lake; look north for views of Capitol Hill. Ahead, follow the trail along the ridge (one of the highest points in Nashville), then descend back to the lake through sugar maples (listen for barred owls) and mountain laurels (with warbler nests).
RAD007
Location: 36.059816, -86.794485
Descend the ridge on switchbacks.
RAD008
Location: 36.05956, -86.795865
Turn right and continue on Ganier Ridge Trail. The trail on the left leads to the east parking lot.
RAD009
Location: 36.059154, -86.797483
Turn left (south) onto Lake Trail.
RAD010
Location: 36.057005, -86.796139
Turn right onto Otter Creek Road. Note: Although maps show Otter Creek Road as a through street, it was closed to vehicle traffic several years ago. Next, the road crosses 85-acre Radnor Lake. In warm weather, look left for deer munching on vegetation that thrives on top of the water.
RAD011
Location: 36.056764, -86.799099
Turn left and head up the hill on the South Lake Trail. You'll cut along hillsides and into two hollows south of Radnor Lake.
RAD012
Location: 36.057088, -86.800409
At the trail fork, bear left onto South Cove Trail.
RAD013
Location: 36.057652, -86.808377
Trail begins to descend again.
RAD014
Location: 36.059961, -86.807053
South Cove Trail ends at Otter Creek Road. Turn left and trace the lake to the northwest.
RAD015
Location: 36.060663, -86.808244
Continue straight along Otter Creek Road to return to the parking area.
Radnor Lake
Location: 36.062645, -86.803506
Park Sign
Location: 36.063506, -86.810609
Trailhead Kiosk
Location: 36.062526, -86.809665
Spillway Bridge
Location: 36.063645, -86.806885
Panoramic view of Radnor Lake
Location: 36.063593, -86.806691
Panoramic view of Radnor Lake from the north shore.
White-Tailed Deer
Location: 36.063046, -86.803856
You may spot deer along the lake's shore.
Ganier Ridge Trail
Location: 36.063558, -86.800157
Ganier Ridge Trail
Location: 36.064412, -86.795125
Lake Trail – Ganier Trail Junction
Location: 36.059577, -86.795694
Trail Junction
Location: 36.059161, -86.797378
Turn left (south) onto Lake Trail.
Lake Trail
Location: 36.058475, -86.797754
Boardwalk
Location: 36.057541, -86.796552
Immediately after the boardwalk, turn right to follow Otter Creek Road along the lake.
View of Radnor Lake
Location: 36.056736, -86.797984
View of Radnor Lake from the south shore stitched together from 24 separate images. Green goo on the lake is not algae but instead an aquatic plant called duckweed.
South Loop
Location: 36.056762, -86.79903
Trail Fork
Location: 36.057092, -86.800312
Trail View
Location: 36.059963, -86.807007
View to the south.
Dam Walkway
Location: 36.060674, -86.80819