Mount St. Helens NVM, WA: June Lake & Swift Creek Falls
Hike a 5.5-mile loop to a small lake on the south side of Mount St. Helens, then cross the Worm Flows lava field to a waterfall on Swift Creek.
Heading out the door? Read this article on the new Outside+ app available now on iOS devices for members! Download the app.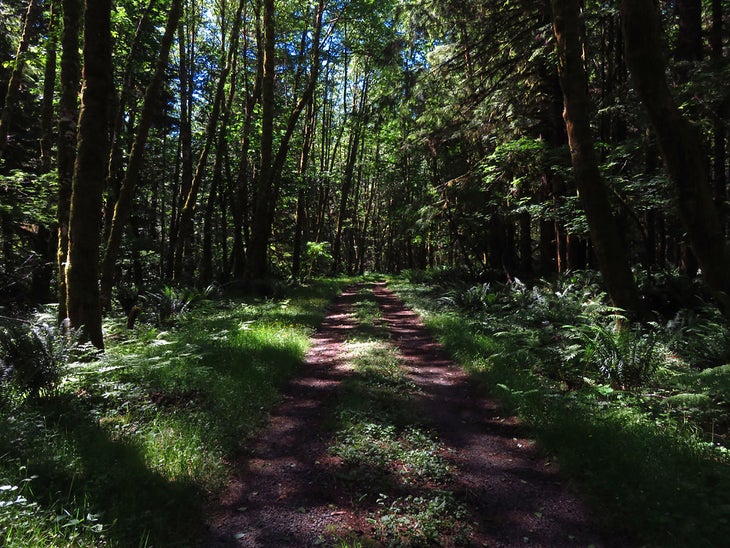 From the June Lake trailhead, head north through pleasantly shaded forest, above and to the right of June Creek. In spring and summer penstemon blooms along the trail; it has a bright purple, tubelike flower. Just past mile 1, cross a wooden bridge over June Lake's outlet stream and emerge onto an open, sandy plain. To your left is the foot of the Worm Flows, the rugged, bouldery lava fields often used for the winter approach to the rim. To your right, a wall of brush hides June Lake in a small amphitheater-like basin.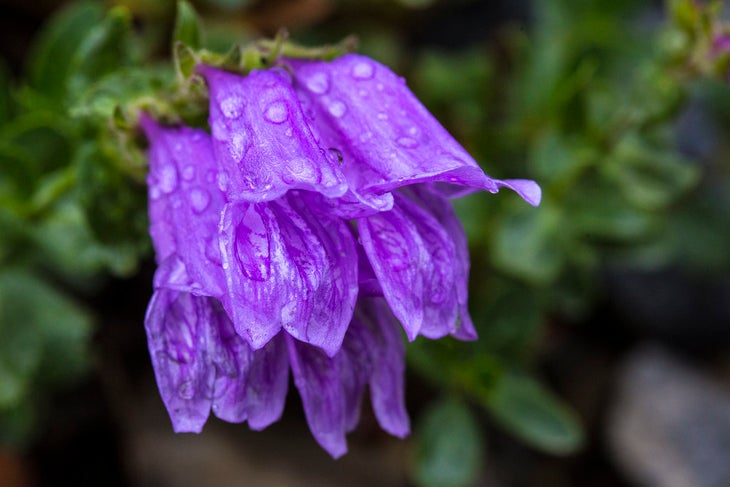 Head for the forested wall ahead and pick up the trail. At the first switchback, find a light trail that heads back through the trees to a small grotto, with fallen logs for sitting to admire the view over June Lake and the waterfall that spills into it. Return to the main trail and continue up when ready. After 0.3 miles, the trail ends at a junction with the Loowit Trail. Turn west (left) and enjoy the next half-mile of shaded trail before crossing the exposed Worm Glows. Follow pole markers and cairns across the rocky lava fields.
From the lava fields, the views are all-encompassing. Mt. St. Helens towers above, while the Gifford Pinchot National Forest spreads below; to the east and south you can spot Mt. Adams and Mt. Hood. West of you is Monitor Ridge, the summer approach to St. Helens' rim. 
The waterfall is visible from fairly far down the trail. Soon after your first glimpse of the cascades the trail takes a turn to the north, passing through another wooded section (a few camp sites available) before emerging onto the plateau beside the falls.
Turn south from the falls, following Swift Creek's gorge. Continue south (straight) at the junction at mile 0.25. Now in the Marble Mountain Sno-Park, on trail 244, your return route is down gentle, wooded ski slopes, passing through several small meadows. At the next junction, take the left fork, staying on trail 244 for another 0.9 mile, passing the bottom connector of 244C. Next, turn east (left) on trail 244A. Cross a quarry area, veer right, and take the gravel road down to Road 83. 
You can return to the June Lake trailhead on a trail; however it's heavily overgrown with thistle and other brush, so the half-mile return is easier  along the road. Cross the bridge over June Creek and head up the June Lake trailhead road to complete your loop.
Mapped by Eli Boschetto Bosco Mountain Photo