Mount St. Helens National Volcanic Monument: Loowit Trail Loop
This 3-day, 29-mile loop around Mount St. Helens links old-growth forests to alpine lakes and meadows and offers a front-row look at the leftovers of this volcano's famous eruption on May 18, 1980.
Heading out the door? Read this article on the new Outside+ app available now on iOS devices for members! Download the app.
Circumnavigate 8,365-foot Mt. St. Helens on the 28.6-mile Loowit Trail, and you'll scramble over old lava flows, witness recovering flora, and peek into the infamous crater. The rewards are not free: Tough detours around trail damage from 2006 storms increase difficulty, making the circuit best for fit and experienced backpackers.
From June Lake trailhead, hike 1.3 miles to the Loowit Trail junction. Turn right to commence a counterclockwise route ranging from 3,400 to 4,800 feet. In the next 4.7 miles, you'll cross the Muddy River and traverse Ape Canyon. Stay left at the Abraham Trail junction and set up camp near Pumice Butte, east of the trail at mile six.
Get moving early on day two to cross a 14-mile no-camping area to a tent site on the south fork of the Toutle River. The restricted area encompasses the 1980 blast zone that scientists still research. You'll cross the Plains of Abraham, a 2.1-mile moonlike expanse. Filter water just beyond—it's the last source for 10 miles. At mile 7.3, keep left and switchback up to 4,900-foot Windy Pass. See Spirit Lake and Mt. Rainier to the north.
From here, it's 1.9 miles to a side trip option to Loowit Falls. (Turn left to hike .7 mile to its 150-foot, latte-colored cascade.) Past this junction, the trail is poorly marked and obstacle-packed, leading seven miles to the Toutle River. It runs fast and deep; head downstream to scout a shallower ford. Turn right on the Toutle Trail to hike .2 mile to your second camp.
Scree-filled gullies lie ahead on day three, opening to verdant, lupine-packed meadows with views of Mt. Hood 60 miles southeast. Go straight at a four-way junction with the Ptarmigan Trail. From here, it's 4.3 miles to close the loop and retrace your steps to the trailhead.
Gear Up: Find last-minute items at Ace Hardware in Woodland (1325 Lewis River Rd.; 360-225-6526).
Conditions: Get current trail reports at fs.fed.us/gpnf/recreation/current-conditions/trails.shtml or call (360) 449-7800.
Map: NWIA Trail Guide to Mount St. Helens National Volcanic Monument ($5, discovernw.org)
Contact: (360) 449-7800, fs.fed.us/gpnf
-Mapped by Trung Q. Le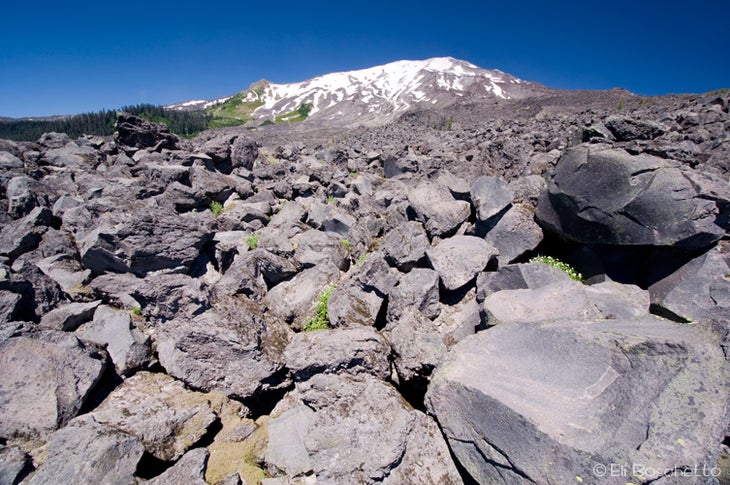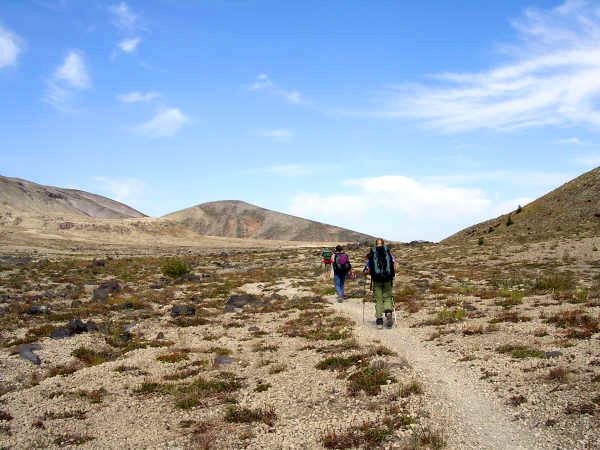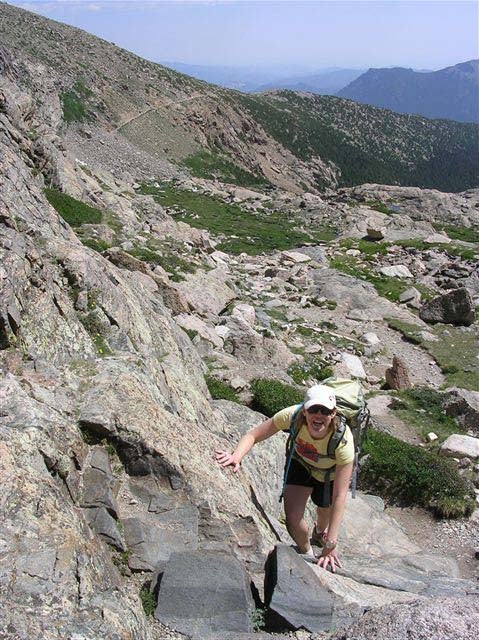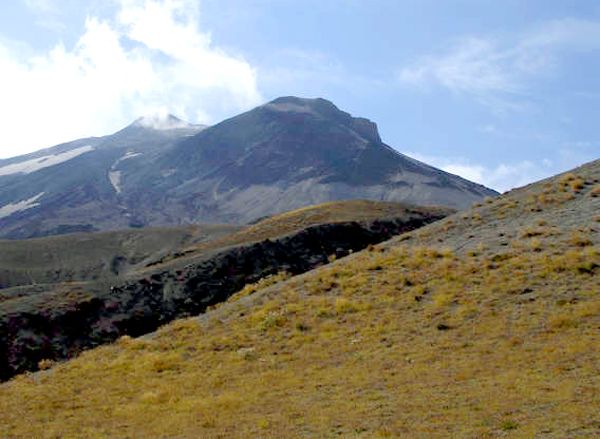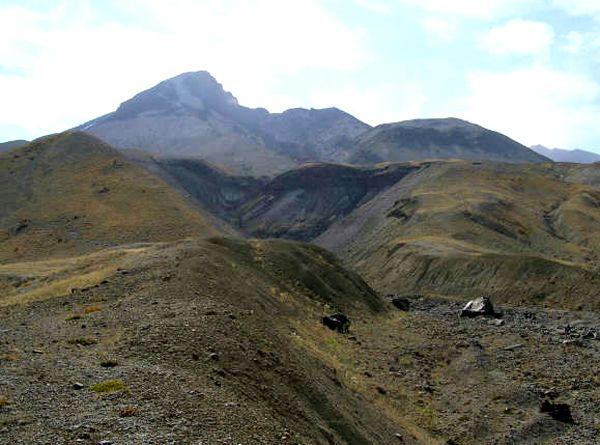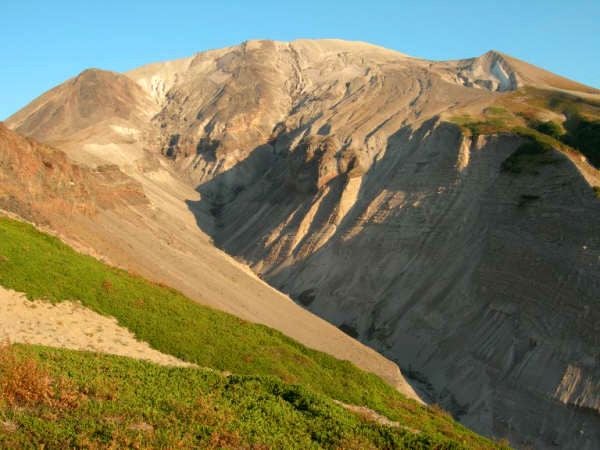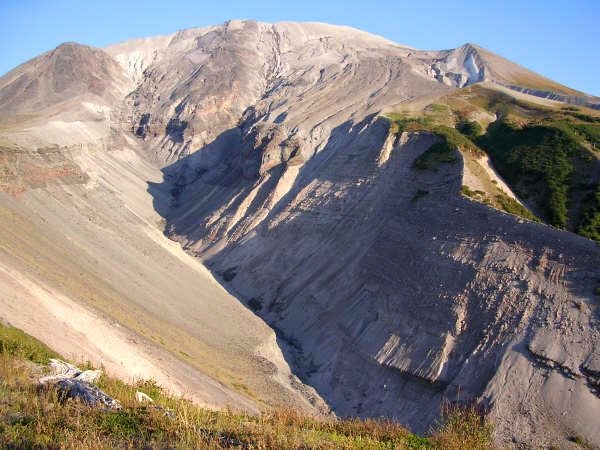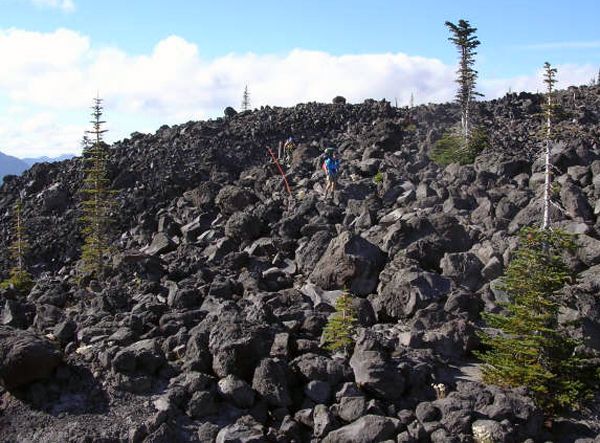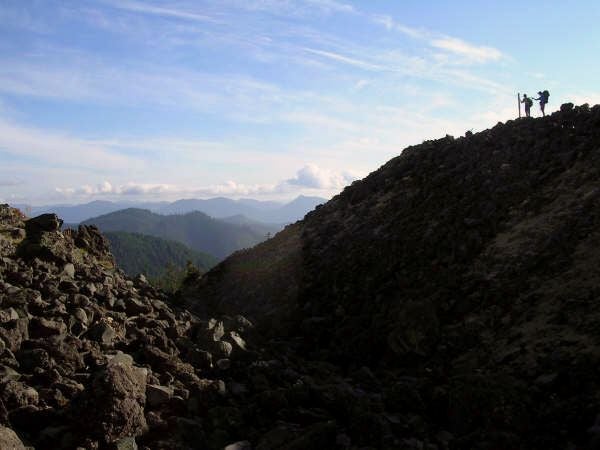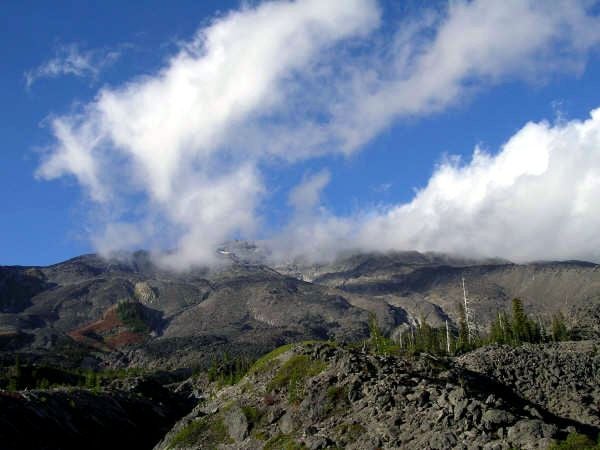 Trail Facts
Waypoints
LWT001
Location: 46.138031, -122.157204
Head north on June Lake Trail (216B) for a steady climb beneath firs past June Lake (sandy beach and good campsites).
LWT002
Location: 46.153809, -122.158943
Right onto Loowit Trail (216) to begin counterclockwise loop around rocky skirt of Helens. You'll find decent campsites between Muddy River and Ape Canyon.
LWT003
Location: 46.195419, -122.135002
Swing left at T. Trail runs through the Plains of Abraham, a grayish-white moonscape of barren rock. Photo op: Take a wide-angle shot of Mts. Adams and St. Helens.
LWT004
Location: 46.21283, -122.139702
Left again at T. Steep climb up loose scree slopes to Windy Pass.
LWT005
Location: 46.216351, -122.153503
Windy Pass: See the dark blues of Spirit Lake to the north. Clouds curl over the volcano's horseshoe-shaped crater. Mt. St. Helens smolders and emits a pungent sulfur smell, a reminder of the 1980 eruption and that this volcanic cone is still active.
LWT006
Location: 46.227249, -122.160797
Continue straight. Trail crosses over hardened magma.
LWT007
Location: 46.229672, -122.174499
Straight again. Optional spur: Turn left for quarter-mile scramble up to Loowit Falls, a multi-level cascade pinched by bare rock.
LWT008
Location: 46.238178, -122.176804
Turn left. Trail is not marked well in this avalanche of rock debris; search for stacked cairns, bearing WSW. After 27 years, blast area shows small signs of life (green brush).
LWT009
Location: 46.214981, -122.245499
Swing left. Trail undulates over expansive ridges before reaching the muddy flow of the South Fork Toutle River.
LWT010
Location: 46.210369, -122.252098
Ford river, climb up bank, then turn left. Steep climb through deadfall and brush; some campsites.
LWT011
Location: 46.194401, -122.237503
Keep left, staying on Loowit Trail. More ups and downs over scree-filled gullies.
LWT012
Location: 46.175652, -122.2173
Continue straight. Tricky navigation: Wooden poles (some painted orange) mark the route. To the south is Mt. Hood.
LWT013
Location: 46.164421, -122.190597
Straight at 4-way, crossing Ptarmigan Trail (216A), the classic summer route to the volcano's 8,364-ft. summit. See more boulder gardens ahead before dropping into an old-growth forest. End loop at WPT 2 above June Lake and return 1.5 miles to trailhead.
Mount St. Helens
Location: 46.193634, -122.135536
Mount St. Helens from Ape Canyon.
Cinder Trails
Location: 46.202358, -122.136154
Traveling through the Plains of Abraham.
Scramble
Location: 46.212593, -122.139046
The trail reaches a rocky, hand-over-hand section.
Windy Pass
Location: 46.216236, -122.153244
Mount St. Helens from Windy Pass.
Rolling Valleys
Location: 46.217587, -122.15345
East side of Mount St. Helens after descending into the blast zone from Windy Pass.
Mount St. Helens
Location: 46.215145, -122.243614
View of Mount St. Helens from Studebaker Ridge.
Crater View
Location: 46.209702, -122.251946
The bare face of the empty Mount St. Helens crater prior to dropping down to the South Fork Toutle River.
Cinder Cone View
Location: 46.207832, -122.250382
Lava Beds
Location: 46.175617, -122.217178
Perspective
Location: 46.16711, -122.204132
Two hikers stand on a ridge overlooking the boulder and rock gardens on the southwest portion of the hike.
Volcanic Landscape
Location: 46.158188, -122.174568
View of Mount St. Helens from the south.