Mount Rainier National Park: Rampart Ridge-Kautz Creek Loop
This 6.7-mile lasso loop near Longmire travels through old-growth forest to Rampart Ridge, then drops to Kautz Creek for picture-perfect views of Mount Rainier.
Heading out the door? Read this article on the new Outside+ app available now on iOS devices for members! Download the app.
INFO For information on permits, current trail and camp conditions, and wilderness guidelines, go to nps.gov/mora/planyourvisit/wilderness-camping-and-hiking.htm.
PERMIT A wilderness permit is required for all overnight camping in the backcountry. Reservations requests accepted by fax or mail, starting on March 15th of each year ($20/reservation). Download form at nps.gov/mora/planyourvisit/wilderness-reservation-information.htm.
CONTACT Mt. Rainier National Park, (360) 569-2211; nps.gov/mora
-Mapped by Alan Bauer, Alan Bauer Photography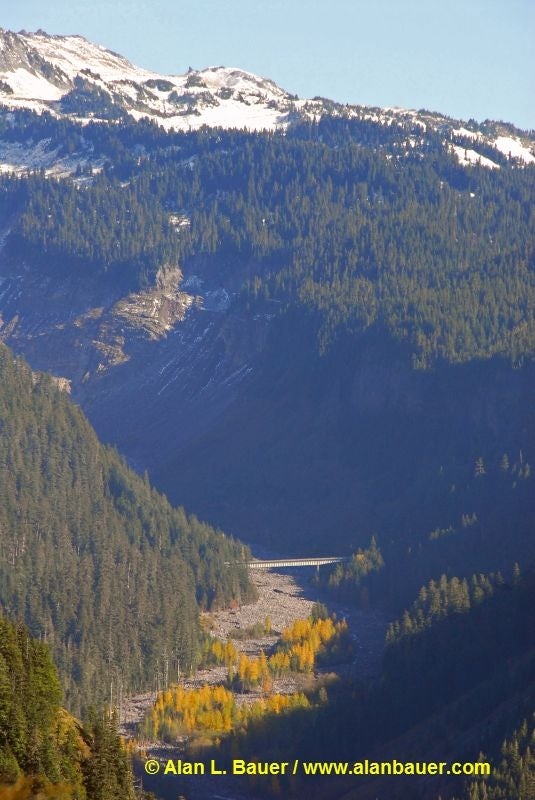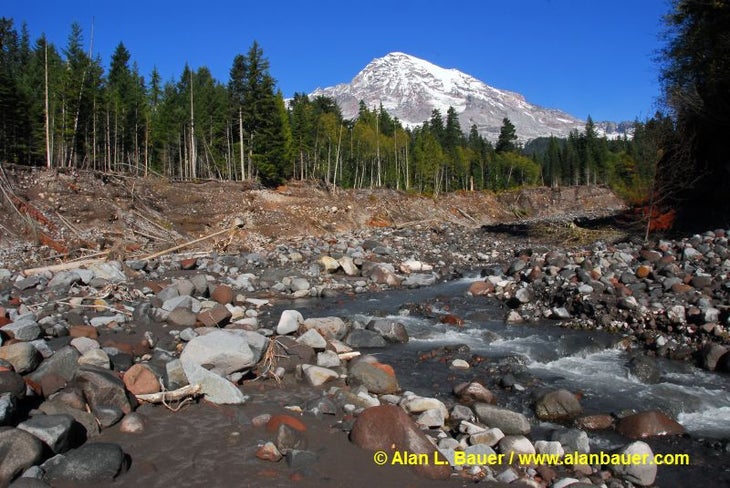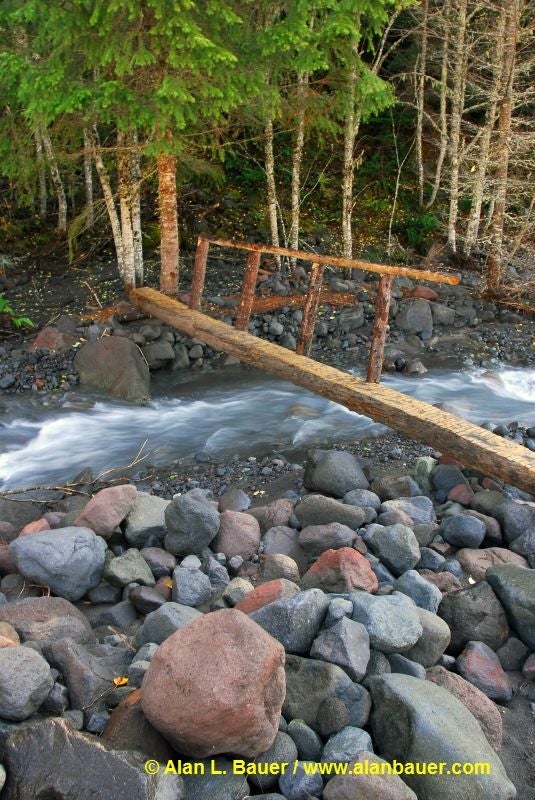 Trail Facts
Waypoints
RPT001
Location: 46.74904, -121.812973
From the parking area, walk past the lodge area, then cross Paradise Road. Turn left onto the Trail of the Shadows. Cross a creek in roughly 100 yards.
RPT002
Location: 46.750392, -121.81573
Turn left onto Rampart Ridge Trail at the 3-way junction. A moderate climb begins here on long switchbacks that pass through old-growth forest.
RPT003
Location: 46.750815, -121.825987
This last switchback marks the end of the grind to more level trail. From here, the trail angles northeast along Rampart Ridge.
RPT004
Location: 46.755064, -121.822414
Pass the first trail views of the Longmire area and the long Nisqually River drainage to the northeast. You may encounter an aggressive group of gray jays here, too.
RPT005
Location: 46.757894, -121.82146
The trail meanders below rocky areas of the ridgeline, where you'll get the best views north of Mount Rainier.
RPT006
Location: 46.766853, -121.808735
Turn left onto the Wonderland Trail and descend the backside of the ridge to Kautz Creek.
RPT007
Location: 46.774352, -121.811439
Kautz Creek: This crossing changes every year depending on the winter snow levels. The bridge is often washed out during the winter and re-built the following spring. Make your way across the broad riverbed and cross the creek on a foot-log bridge. Enjoy the view of Mount Rainier from this rocky channel. Next, backtrack to RPT006 and bear left.
RPT008
Location: 46.766647, -121.804948
Turn right to stay on the Wonderland Trail (the trail on the left leads to Van Trump Park). Begin a slow descent back to Longmire through forest speckled with trillium, violets, and marsh marigolds.
RPT009
Location: 46.753696, -121.813284
Cross Paradise Road and pick up the Wonderland Trail on the other side. Follow it .4 mile back to the parking lot.
Nisqually Valley
Location: 46.755064, -121.822157
Kautz Creek
Location: 46.774339, -121.811407
Log Bridge
Location: 46.774368, -121.811399