Mount Rainier National Park: Crystal Peak
This rugged 7.7-mile dayhike in the park's wild, remote northeast corner climbs more than 3,000 feet to five-star views unfolding in all directions.
Heading out the door? Read this article on the new Outside+ app available now on iOS devices for members! Download the app.
INFO For information on permits, current trail and camp conditions, and wilderness guidelines, go to nps.gov/mora/planyourvisit/wilderness-camping-and-hiking.htm.
PERMIT A wilderness permit is required for all overnight camping in the backcountry. Reservations requests accepted by fax or mail, starting on March 15th of each year ($20/reservation). Download form at nps.gov/mora/planyourvisit/wilderness-reservation-information.htm.
CONTACT Mt. Rainier National Park, (360) 569-2211; nps.gov/mora
-Mapped by Alan Bauer, Alan Bauer Photography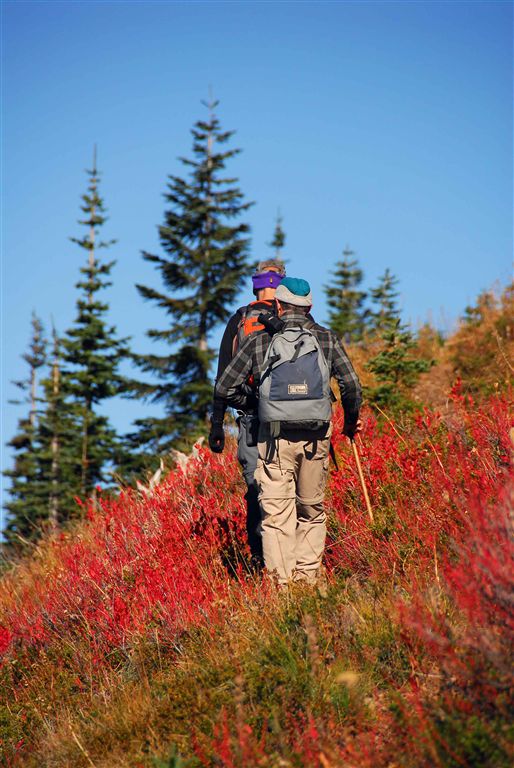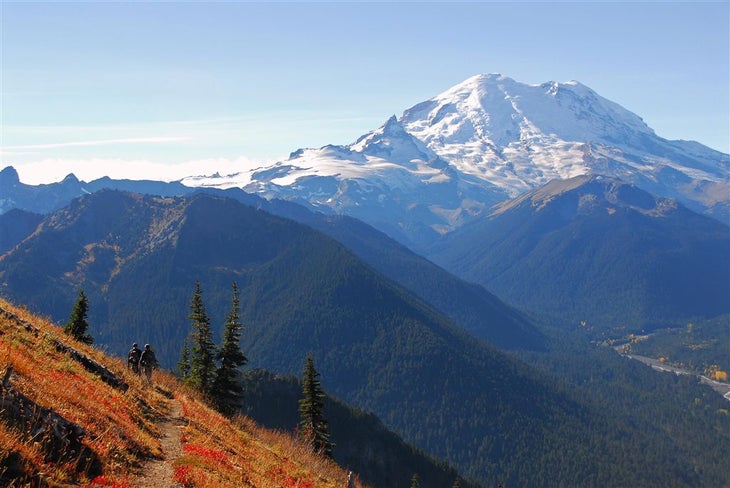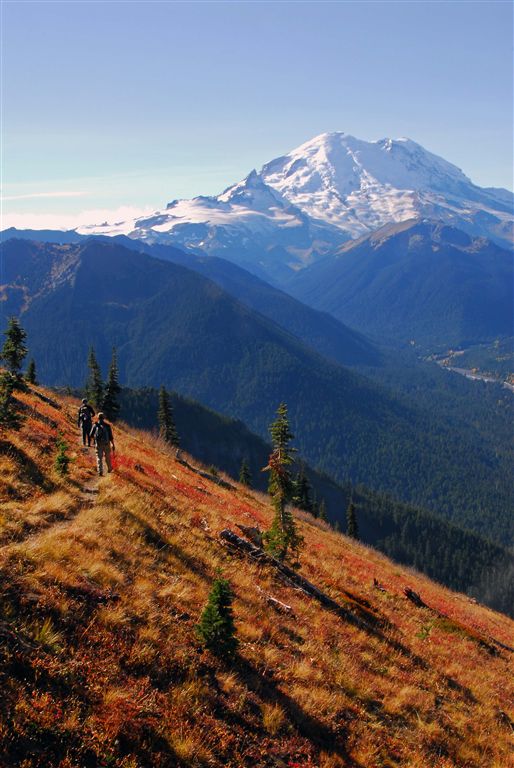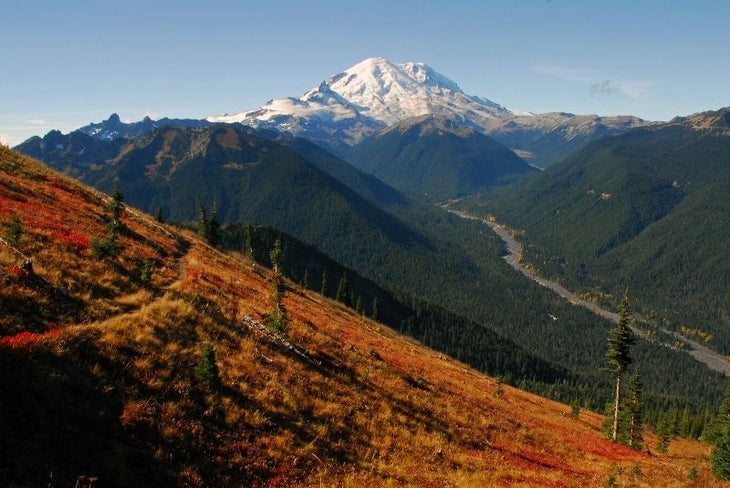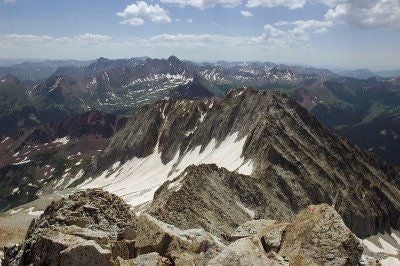 Trail Facts
Waypoints
CPT001
Location: 46.922363, -121.533791
Head E, cross creek, and begin hoofing it up a steep hill
CPT002
Location: 46.919067, -121.521881
Turn R onto lesser-traveled trail; embrace the short flat section before it climbs again. L turn goes to the popular Crystal Lakes
CPT003
Location: 46.916859, -121.521706
Cross creek. In spring, magenta-colored petals spike from calypso orchids in this mossy forest. Older forests provide just the right mix of moisture and shade for these fragile and rare wildflowers
CPT004
Location: 46.909275, -121.528076
Rest spot with first views
CPT005
Location: 46.905602, -121.527489
Trees gradually give way to succulent huckleberries and sweet-smelling wildflowers. Postcard views run down the White River Valley to Mt. Rainier, 11 miles away
CPT006
Location: 46.898033, -121.524406
Switchback: Ignore the boot path that continues straight, and head N
CPT007
Location: 46.901993, -121.523125
Keep going uphill; Crystal Peak is dead ahead
CPT008
Location: 46.906406, -121.521179
Sharp switchback; begin last (but steep) scramble to the summit
CPT009
Location: 46.90633, -121.51902
Photo op: Crystal Peak offers full-circle views to Mts. Rainier and Adams, Crystal Lakes, and the Tatoosh Range. Rocky Mountain elk bugle below. Adjust trekking poles for 3,200-ft. descent, and return to trailhead
Ascending Crystal Peak
Location: 46.903854, -121.526939
Brilliant fall colors surround hikers on the climb to Crystal Peak.
Trailside Views of Mt. Rainier
Location: 46.902748, -121.522148
Mt. Rainier provides a striking backdrop to Crystal Peak's golden-hued slopes.
White River Valley
Location: 46.903801, -121.521515
Postcard-worthy views of Mt. Rainier from the trail.
Mt. Rainer over the White River Valley
Location: 46.904854, -121.521255
Rainier's sunlight-reflecting ice cap as seen from the blazing-orange hillsides above the White River Valley.
Summit Views
Location: 46.906376, -121.51902
The summit of Crystal Peak offers prime views of Upper Crystal Lake.