Morristown, NJ: Great Swamp Wildlife Refuge
Traipse along the Great Swamp's boardwalk to sprawling, wildflower-speckled everglades and three world-class birding spots on this easy, two-mile loop near Morristown.
Heading out the door? Read this article on the new Outside+ app available now on iOS devices for members! Download the app.
Strolling amidst the soothing melody of birds and bullfrogs in the Great Swamp's secluded wetlands, hikers won't believe they're in the nation's most densely populated state. The only thing more intoxicating than the serene quiet of the swamp is its unique flora and fauna.
Massive, verdant ferns and tall grass shoot out of the Swamp's opaque waters. Maples rest on mossy islands. The bright colors of irises, black-eyed Susans, and trilliums contrast remarkably against otherwise green scenery. Dragonflies flit about, occasionally resting on the wooden boardwalk.
This route starts at the Friends of the Great Swamp Information Shed and ambles westward toward the first of three observation areas. The Garden Club Blind allows visitors to spy on golden finches, red-winged blackbirds and other Northeastern feeders. Continue through flooded forests and bushlands to the Sportsmen Blind. A large bog houses croaking frogs, gorgeous wildflowers, and the largest breeding population of bluebirds in New Jersey.
The final stretch of this 2-mile loop crosses over a slow-moving, fern-lined creek before leaving the boardwalk for a shaded dirt path through deciduous woods. After a short distance, reach the hike's final destination, the Friends Blind. It's not uncommon to see deer feasting on the wetlands' tall grasses here. When finished wildlife-viewing, retrace the route back to the information shed.
-Mapped by MacKenzie Ryan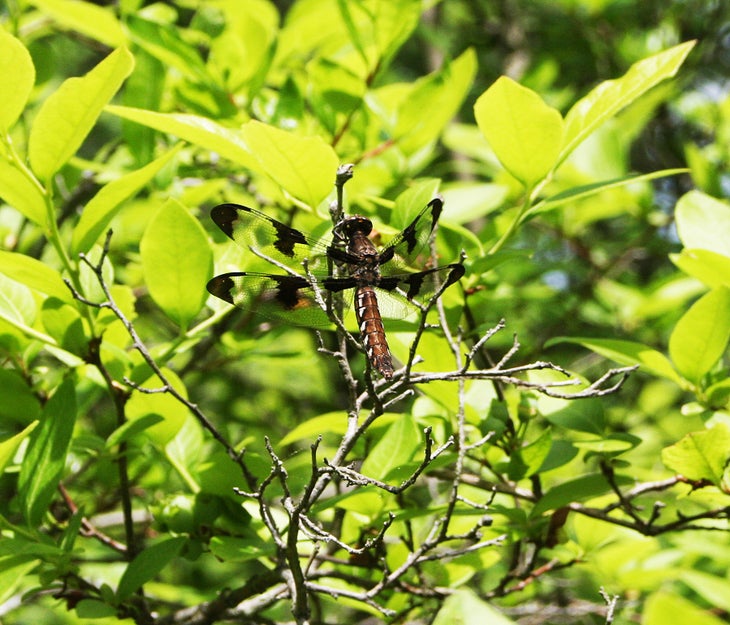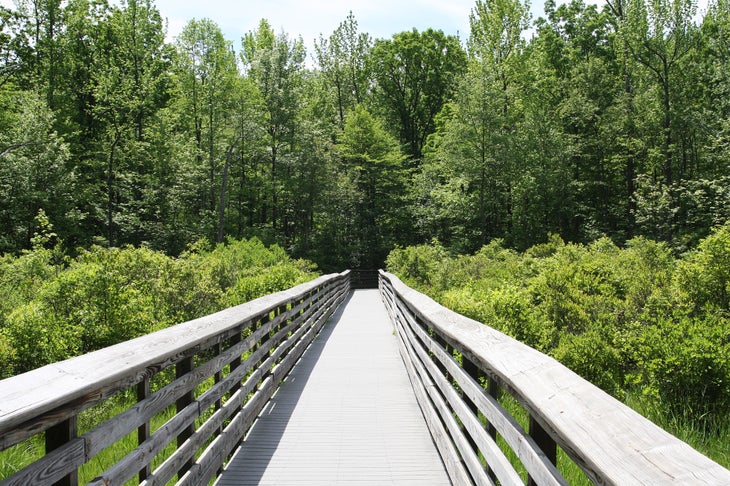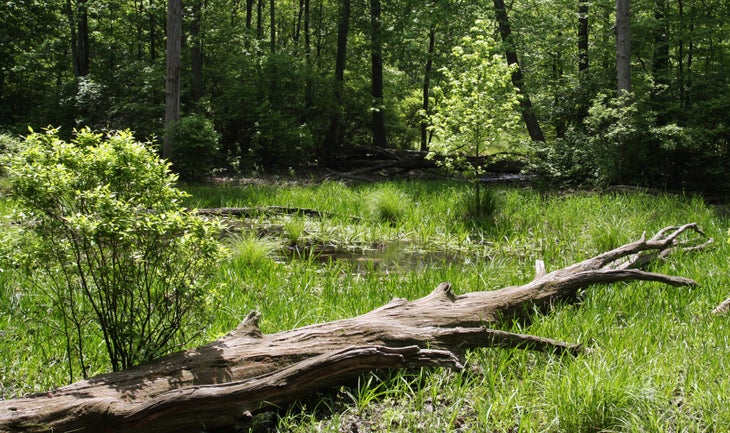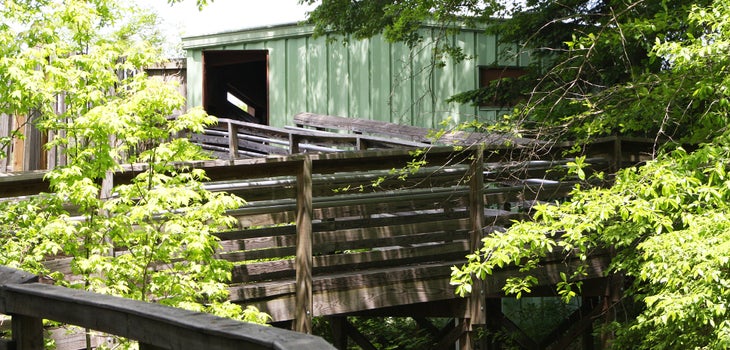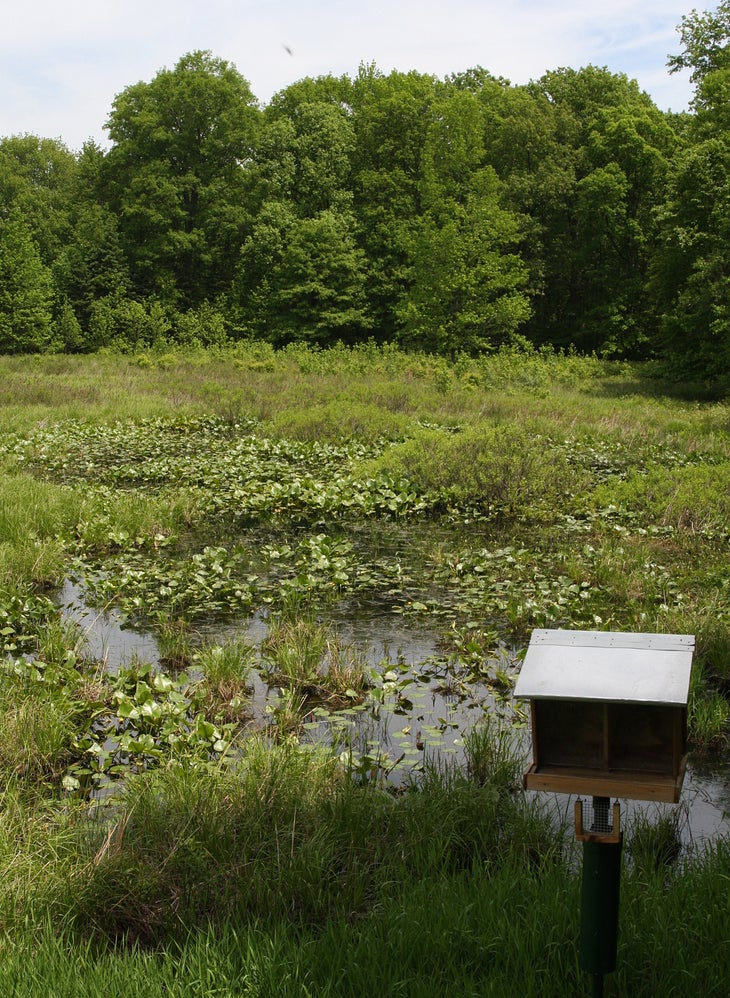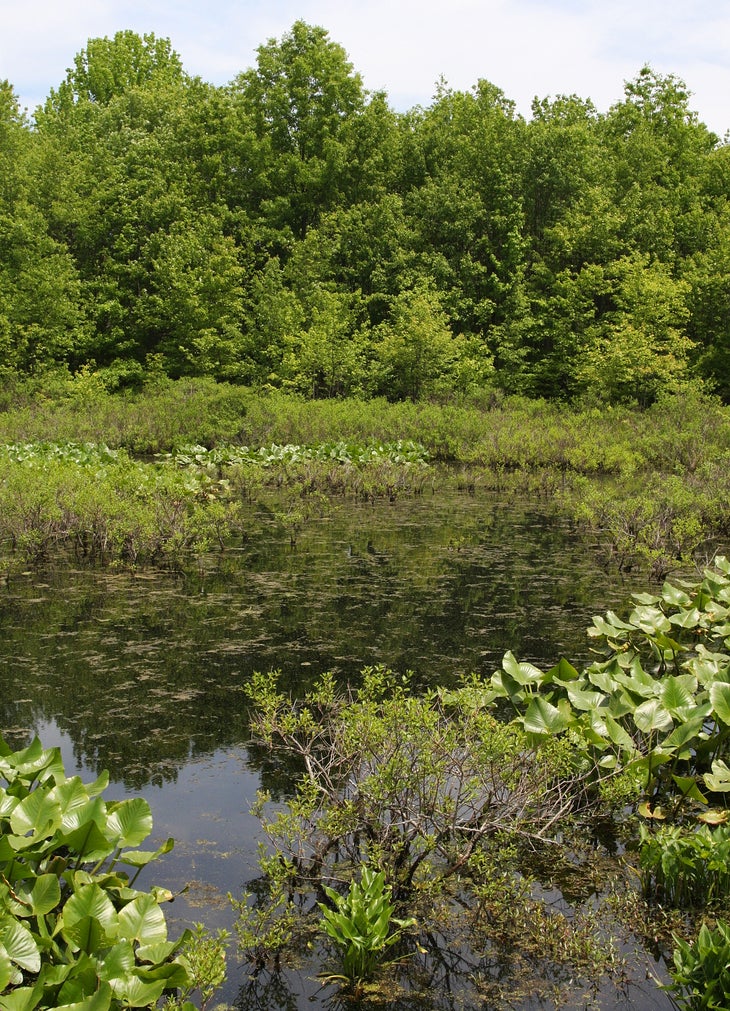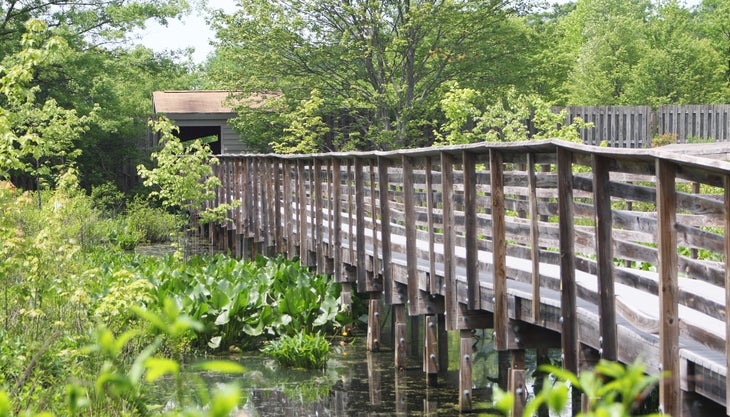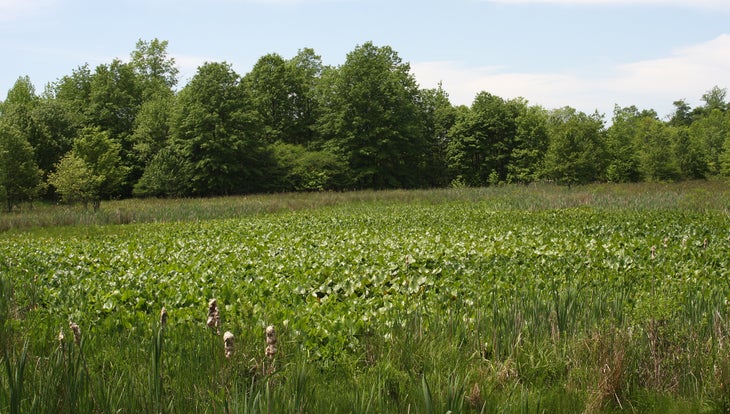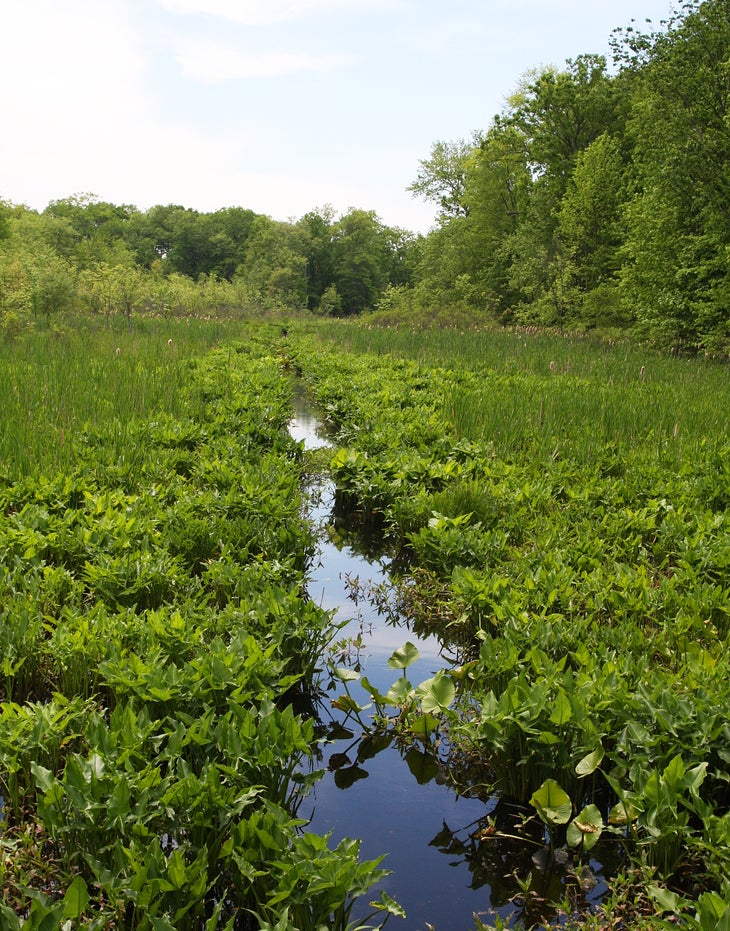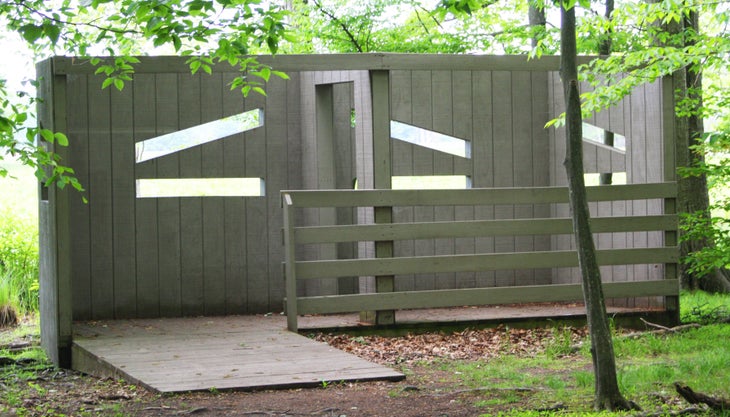 Trail Facts
Waypoints
SWA001
Location: 40.7125733, -74.4872618
From the Friends of Great Swamp Information Shed, head past the Information Kiosk and turn L onto the boardwalk.
SWA002
Location: 40.710962, -74.491613
Turn L @ T-junction, heading toward the Garden Club Blind.
SWA003
Location: 40.711691, -74.493291
Reach Garden Club Blind. When finished, retrace steps to the T-junction and continue straight.
SWA004
Location: 40.712606, -74.48781
Bear L @ Y-junction. Continue on the access road, passing the restrooms on the right.
SWA005
Location: 40.713246, -74.488176
Turn R onto boardwalk.
SWA006
Location: 40.7141063, -74.4880825
Turn L @ T-junction and continue towards the Sportsmen Blind.
SWA007
Location: 40.7144844, -74.4889784
Reach Sportsmen Blind. When finished, retrace steps to last junction and continue straight.
SWA008
Location: 40.717222, -74.491355
Reach Friends Blind, the last observation area on the trail. When finished, retrace steps back to the Information Kiosk and parking lot.
Dragonfly
Location: 40.7121017, -74.4894934
Boardwalk
Location: 40.7125327, -74.487294
Marsh near Garden Club Blind
Location: 40.7109875, -74.4925833
Garden Club Blind
Location: 40.7114673, -74.4932592
Garden Club Views
Location: 40.7116544, -74.4933128
Marsh near Sportsmen Blind
Location: 40.7142364, -74.488501
Sportsmen Blind
Location: 40.7144031, -74.4888765
View from Sportsmen
Location: 40.7144641, -74.4889677
Creek
Location: 40.7164442, -74.4890642
Friends Blind
Location: 40.7171842, -74.4913065