Glacier National Park: Pitamakan Pass to Dawson Pass
Hike over three mountain passes into glacier-carved basins with crystalline lakes and bird's-eye views on this 17.6-mile loop. Don't forget your camera.
Heading out the door? Read this article on the new Outside+ app available now on iOS devices for members! Download the app.
Before the Going-to-the-Sun Road opened in the '30s, Two Medicine was one of the park's most crowded areas. Explore this beautiful and now-peaceful area on a 17.6-mile loop that visits sparkling lakes and makes a timberline traverse of the Continental Divide. Begin at the Two Medicine Campground trailhead along the shore of Two Medicine Lake, which sits beneath Rising Wolf Mountain.
After a level stretch, the trail starts climbing at the head of the lake, passing No Name Lake on its way to Dawson Pass on the Divide. The hike along this spine yields stunning vistas. Duck through Pitamakan Pass (meeting up with the CDT) and descend to Oldman Lake, where you can camp and fish for cutthroat. A gentle stroll down the Dry Fork Valley leads back to the trailhead. Get the required permit at Two Medicine Ranger Station.
PERMIT: Overnight camping in Glacier National Park requires a backcountry permit. Check out the latest fees and more details at nps.gov/glac/planyourvisit/backcountry.htm.
MORE PARK INFO: Glacier National Park, (406) 888-7800; nps.gov/glac/.
-Text provided by Erik Molvar, author of Hiking Glacier and Waterton Lakes National Parks (FalconGuide).
-Mapped by Trung Q. Le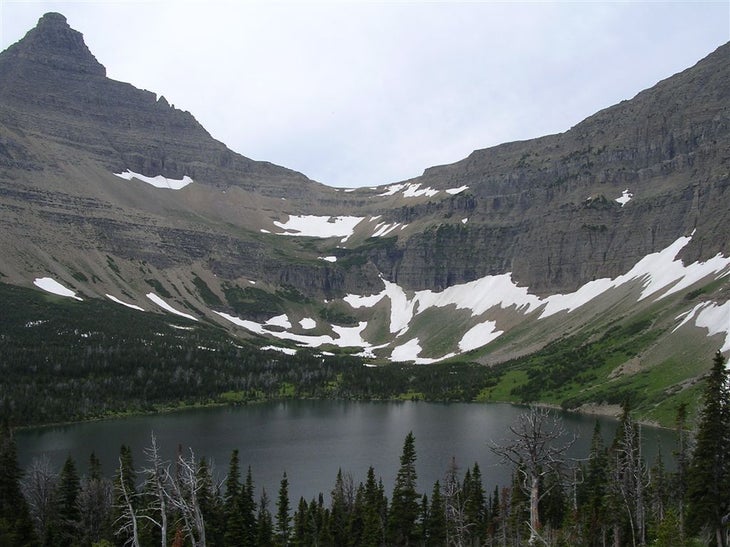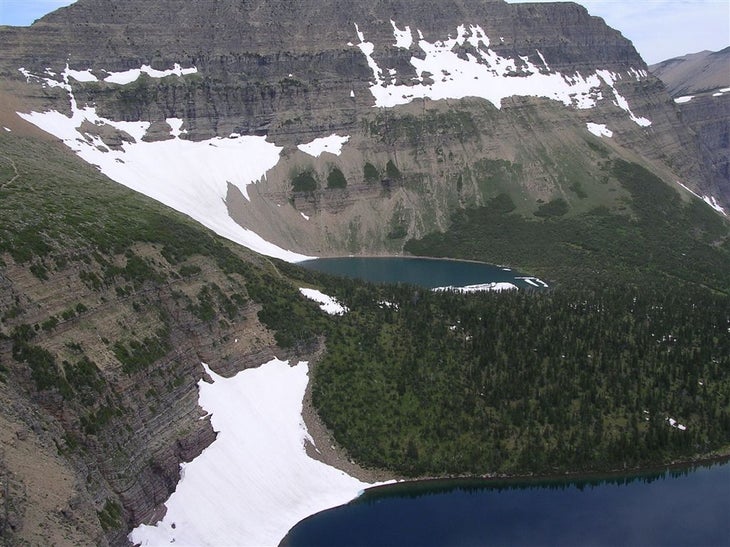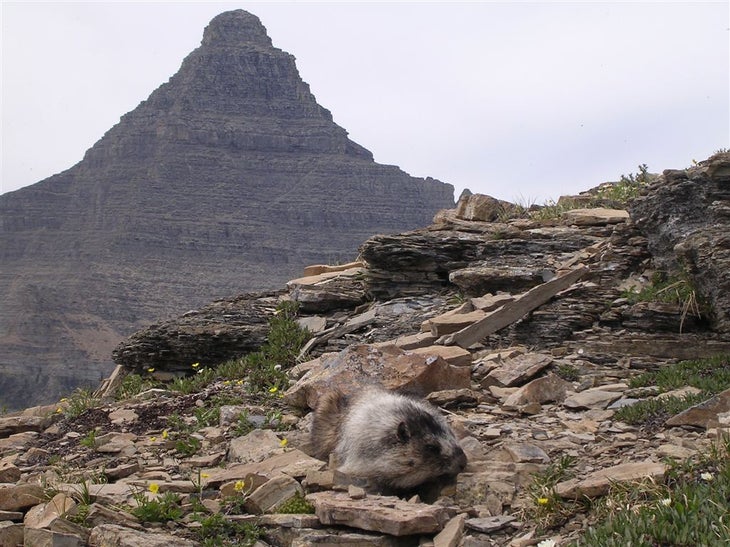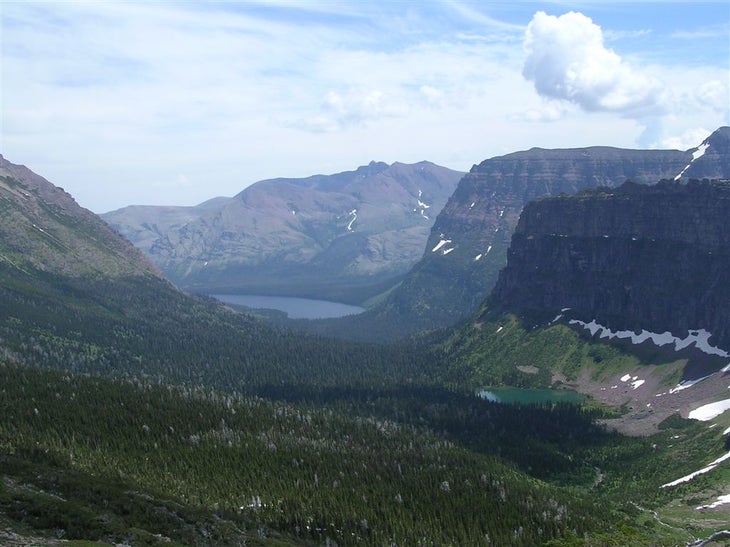 Trail Facts
Waypoints
PTM001
Location: 48.48861, -113.367244
Cross bridge between Two Medicine Lake and Pray Lake; bear R onto Pitamakan Pass Trail, curving around Rising Wolf Mtn.
PTM002
Location: 48.511828, -113.377447
Cross Dry Fork Creek on small bridge; parallel creek then climb to Pitamakan Pass. In .3 mi., turn L @ T; leave dense forest for sparsely-covered Dry Fork Valley
PTM003
Location: 48.516192, -113.398497
Cross footbridge
PTM004
Location: 48.51157, -113.445
Veer R @ Y; huckleberry bushes flourish. In .5 mi., catch first glimpse of Oldman Lake, then climb switchbacks to Pitamakan Pass
PTM005
Location: 48.517658, -113.458298
Head W along ridgeline; Pitamakan Lake to the N. In .2 mi., stay L @ Y. (To make this a 54-mi. loop, check out Five Pass-Red Eagle Loop @ www.backpacker.com/hikes)
PTM006
Location: 48.516732, -113.465477
Bear L @ Y
PTM007
Location: 48.518421, -113.472504
Go SW around Mt. Morgan; see Mt. Stimson over Nyack Creek Valley to the W
PTM008
Location: 48.507052, -113.473792
Flat saddle offers intimate views of Flinsch Peak's pointed summit to the S
PTM009
Location: 48.49157, -113.469704
Last chance to savor endless views of sky-high peaks to Dawson Pass
PTM010
Location: 48.487202, -113.471904
Turn L onto Dawson Pass Trail for moderate descent into Bighorn Basin
PTM011
Location: 48.481108, -113.445961
Swing L. Optional campsite: Turn R for .2 mi. side trip to No Name Lake
PTM012
Location: 48.477644, -113.420148
Stay straight with Upper Two Medicine Trail
PTM013
Location: 48.478113, -113.406844
Trail skirts N shore of Two Medicine Lake; head NE to complete loop
Oldman Lake
Location: 48.511658, -113.444352
A large headwall frames the indigo waters of Oldman Lake. ©Trung Q. Le
View from Pitamakan Pass
Location: 48.517704, -113.457718
A lake sits perched above another. ©Trung Q. Le
Flinsch Peak
Location: 48.516739, -113.465327
Flinsch Peak with a furry local resident in the foreground. ©Trung Q. Le
View from Dawson Pass
Location: 48.487316, -113.47126
Lakes and green-covered hills stretch into the distance. ©Trung Q. Le