Minneapolis, MN: River and Railroad Trails
Stroll shady trails and see geologic wonders on this 2.6-mile hike along the St. Croix River.
Heading out the door? Read this article on the new Outside+ app available now on iOS devices for members! Download the app.
From the trailhead in Interstate State Park, cross the St. Croix River to join the Railroad Trail, which follows the river northeast. The trail gains the river bluffs via a long staircase—one of two climbs on this otherwise easy hike—and takes a wide path through hardwoods and pine to the town of Taylors Falls. Continue east and south to the pothole area, where the trail dips near the river before climbing back above it (mile 1.4). Here, glacial meltwater exposed basalt cliffs and drilled the potholes, some of which approach 70 feet in depth. For a closer look, take the .25-mile Pothole Trail. Return to the trailhead on the River Trail, between the road and river.
Mapped by Steffan Fay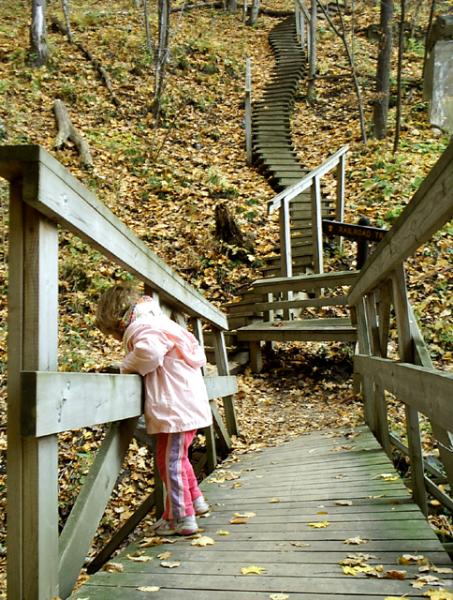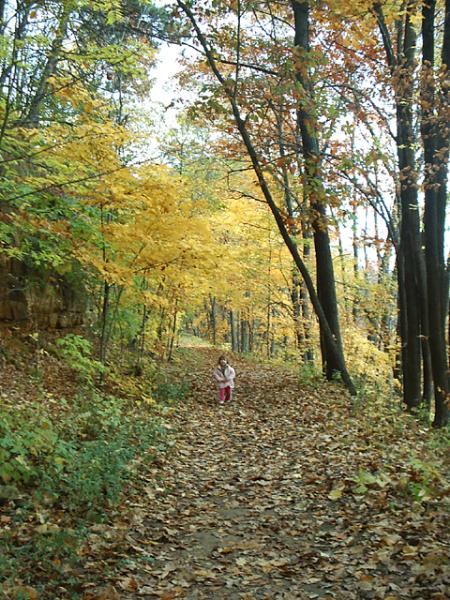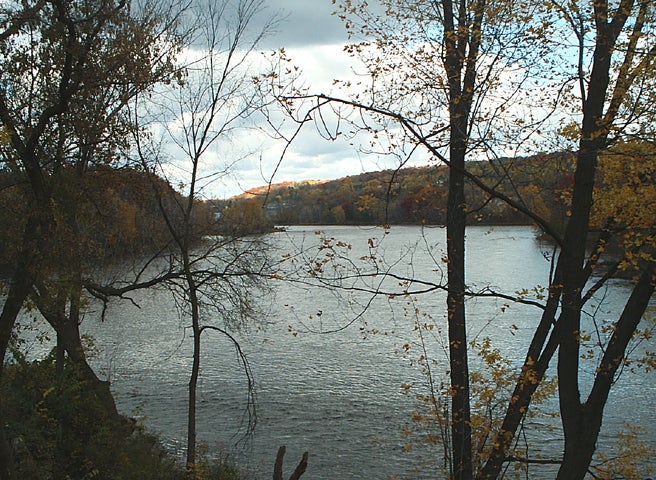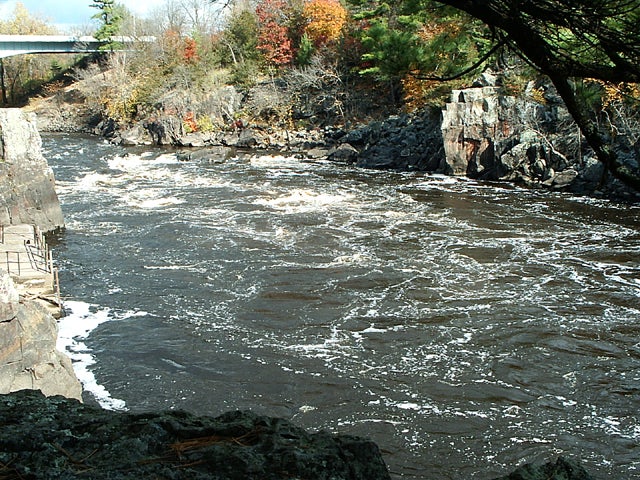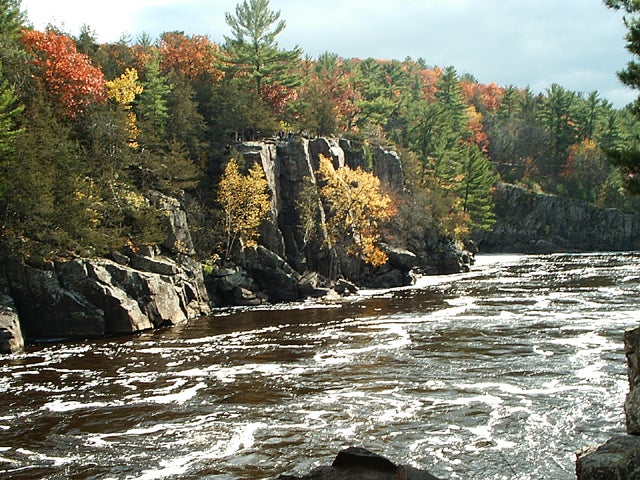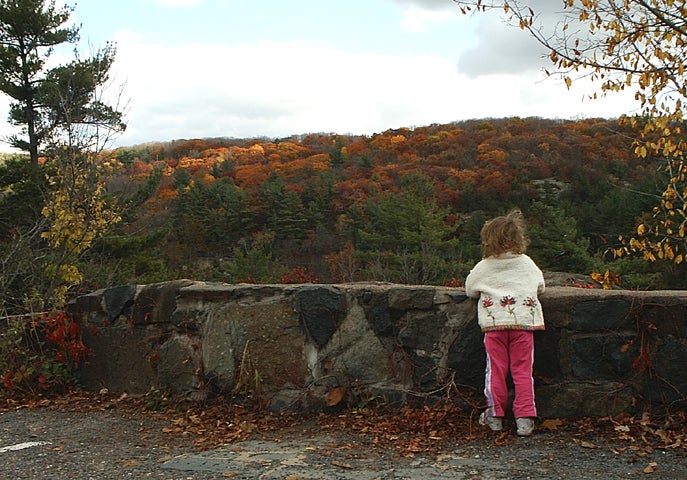 Trail Facts
Distance: 4.2
Miles from city center: 52
Waypoints
ISP002
Location: 45.3940811157227, -92.6697769165039
Turn right onto Railroad Trail. To hike an extra loop, adding a mile to the hike, continue straight on the Sandstone Bluffs Trail and rejoin this hike at Waypoint 3 (this side loop is open during the summer only).
ISP005
Location: 45.398078918457, -92.6589279174805
Follow railroad grade straight across a small gravel road.
ISP006
Location: 45.4006309509277, -92.6531066894531
Railroad trailhead. Continue straight past historic buildings.
ISP007
Location: 45.4017295837402, -92.6534271240234
Turn right at First Street in Taylors Falls. There are many little places to stop and eat at this end of town. Follow signs to walking path under US-8 bridge.
ISP011
Location: 45.3956184387207, -92.6652221679688
Bear right @ Y-junction to return to trailhead (trail on left leads to campground).
ISP008
Location: 45.4019012451172, -92.6511535644531
Views upstream along the St. Croix River. Pass under bridge and bear left to continue to pothole area.
ISP004
Location: 45.3955154418945, -92.6676330566406
Trail meets up with the abandoned railroad grade. This stretch is nice and high above the road; you'll catch glimpses of the St. Croix valley through the trees. There's easy walking from here into town.
ISP003
Location: 45.3953590393066, -92.6682510375976
Take footbridge over creek and head up lengthy wooden staircase. Foundations are all that remain of a former railroad trestle span.
ISP009
Location: 45.4004707336426, -92.6507720947266
Pothole area: Interstate State Park's potholes were formed by glacial meltwater during the last ice age. The deepest pothole reaches nearly 70 feet into the bedrock.
ISP010
Location: 45.3994102478027, -92.6520309448242
Head southeast on River Trail.
ISP001
Location: 45.3934288024902, -92.6690673828125
Trail starts off heading northeast, then heads northwest to pass under the road.
Bridge
Location: 45.395435333252, -92.6680145263672
Cross the creek on a wooden bridge before climbing stairs on the Railroad Trail.
Railroad Trail
Location: 45.3974876403809, -92.6638259887695
Easy going on the Railroad Trail: The whole family will enjoy this hike's shady paths, riverside views, and unusual geology.
St. Croix River
Location: 45.4020004272461, -92.6511688232422
View of the St. Croix River from the town of Taylors Falls.
Pothole Area
Location: 45.4010543823242, -92.6509475708008
The St. Croix River runs rougher as it is pinched through the basalt cliffs near the pothole area.
Basalt Cliffs
Location: 45.4001655578613, -92.6509780883789
Basalt cliffs rise out of the St. Croix River in the pothole area. About 10,000 years ago, glacial meltwater scoured away the sedimentary rock above the more resilient 1.1 billion-year-old basalt.
Overlook into the St. Croix Valley
Location: 45.398609161377, -92.6530685424805
Fading fall colors in the St. Croix valley.