McWay Falls
Take in the iconic McWay Falls with Big Sur, a California treasure.
Heading out the door? Read this article on the new Outside+ app available now on iOS devices for members! Download the app.
Hike the short trek to the McWay Falls overlook and see a much missed treasur as the McWay creek falls 70 ft to the beach and surf of the pacific ocean.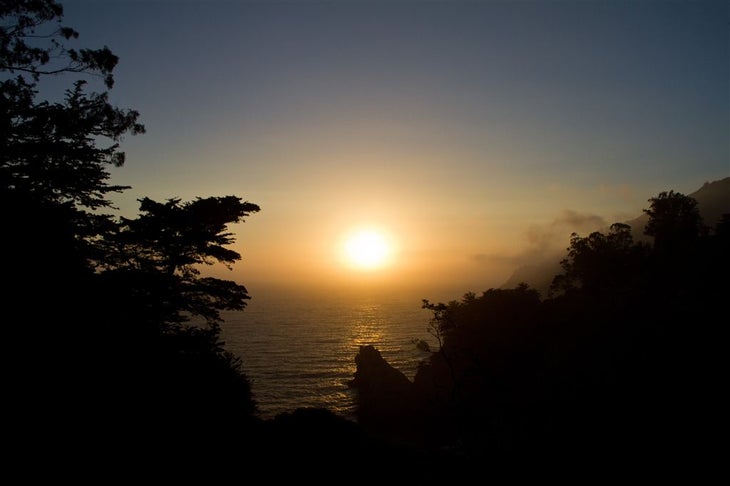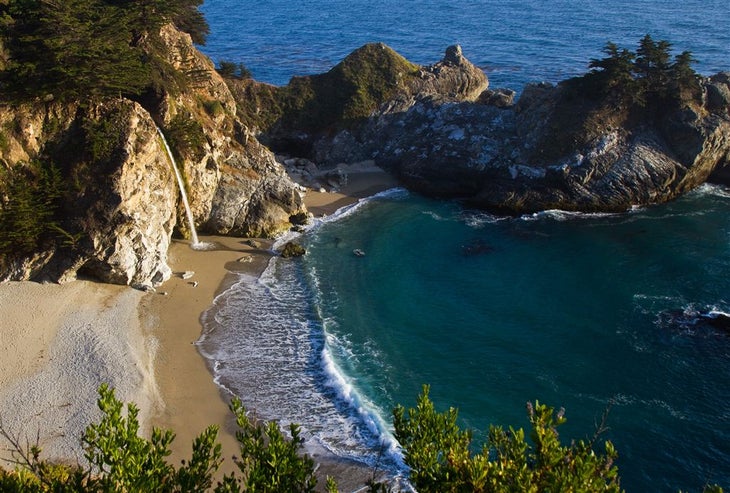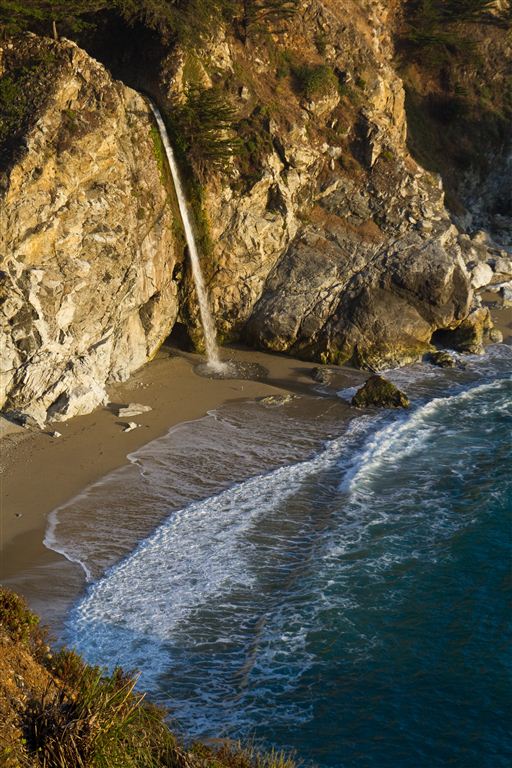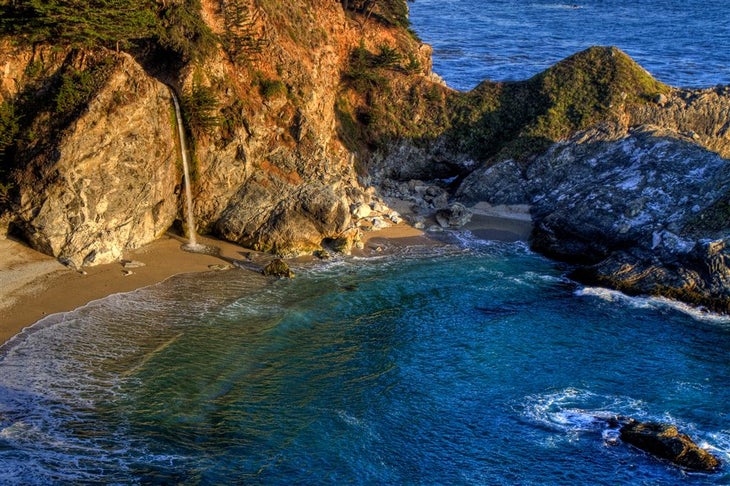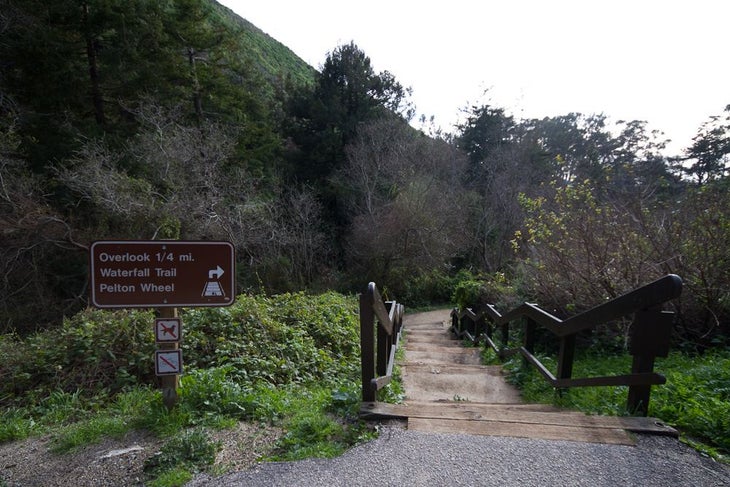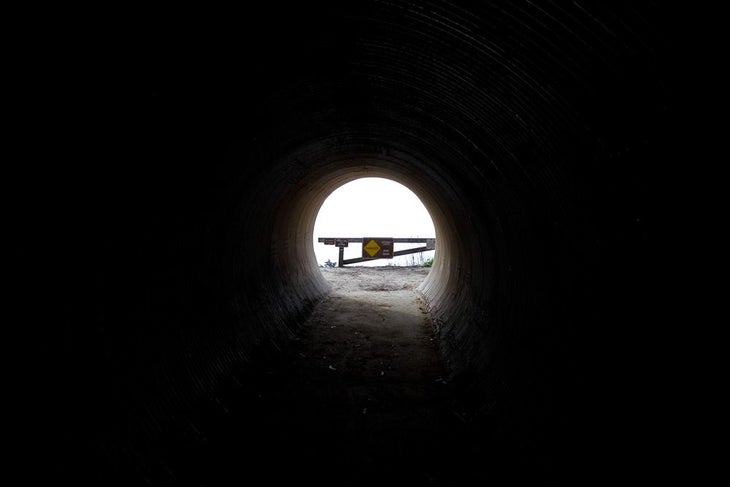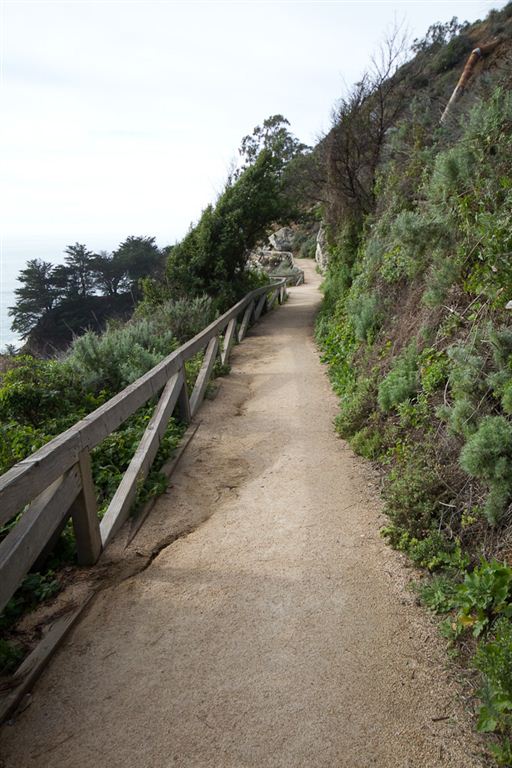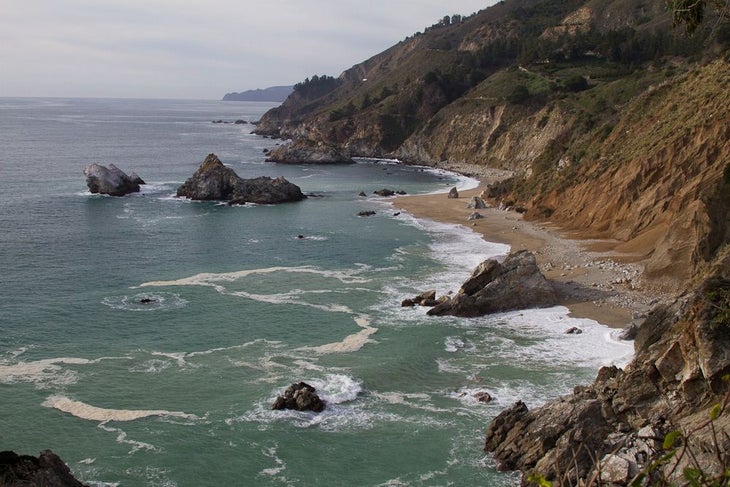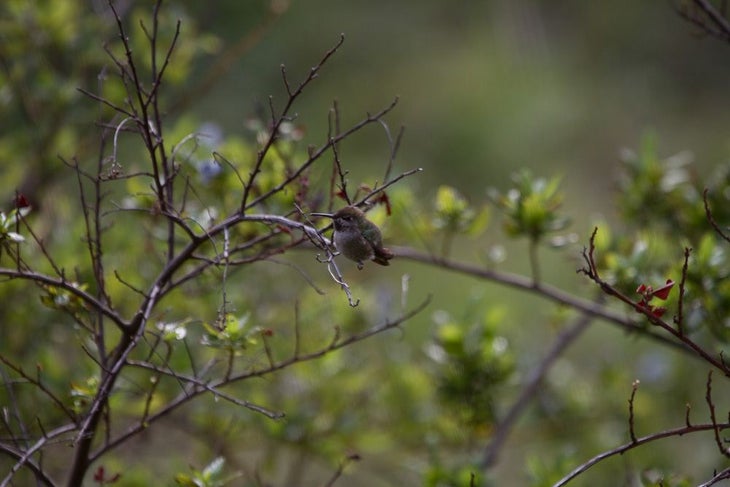 Trail Facts
Waypoints
AWF001
Location: 36.156342, -121.670326
Alternate Trailhead for McWay Falls. If parking is not available at Julia Pfeiffer State park, an additional parking area is available at a couple of turnouts on HWY 1. Enter the marked gate on the wide dirt trail and follow it west towards the ocean.
MWF001
Location: 36.159676, -121.668976
Trailhead. L down the steps heading west.
AWF003
Location: 36.157639, -121.670593
L at3-way. Turn L and head down the narrow trail that meets up past the tunnel entrance.
AWF002
Location: 36.156372, -121.67144
R @ Y. Turn right and head up the trail. The area to the left contains a few backcountry campsites. The gravel trail ascends and turns back towards the road.
MWF002
Location: 36.159557, -121.669106
R @ Y. Head west (right) on the wide gravel trail.
MWF004
Location: 36.158775, -121.670815
R @ 3-way. Turn right after going through the tunnel on the dirt trail. Views of McWay Falls soon appear to the left. Continue onto the wooden boardwalk to the main vista lookout.
MWF003
Location: 36.15881, -121.670189
Enter tunnel that crosses underneath HWY 1.
MWF005
Location: 36.159954, -121.673439
Waterfall Vista. The waterfall drops onto the sandy beach and turquoise cove below. Humming birds abound at the backside of the vista feeding on the wildflowers on the steep slopes below.
AWF004
Location: 36.157677, -121.670441
Some parking is available in this area on HWY one and connects up with the trail to McWay Falls here.
Coastal Sunset
Location: 36.157906, -121.670578
McWay Falls
Location: 36.159714, -121.673187
Falls and Surf
Location: 36.159691, -121.672966
McWay Falls HDR
Location: 36.159283, -121.672043
Steps down
Location: 36.159748, -121.668961
Tunnel
Location: 36.158768, -121.670418
Falls Trail
Location: 36.158974, -121.671066
Northern View
Location: 36.160065, -121.67337
Humming Bird
Location: 36.159981, -121.673523