Manistee River Trail Loop: Manistee State Forest, MI
Have one of the best backpacking adventures in the Lower Peninsula on this tranquil 17.5-mile loop through the Manistee National Forest.
Heading out the door? Read this article on the new Outside+ app available now on iOS devices for members! Download the app.
This 17.5-mile link-up of the Manistee River and North Country Trails is so good that one in four BACKPACKER Facebook fans ranked it a regional fave. "Climbs are short, views over the river and the rolling hills frequent, and camping options plentiful," says Lange. Start and end at Seton Creek Campground. Hike the river's east side on the Manistee (find campsites at overlooks nearly every mile); cross a hiker-only suspension bridge to connect to the NCT for an 8.9-mile return.
Contact: Huron-Manistee Forest Service; fs.usda.gov
-Info provided by William Lange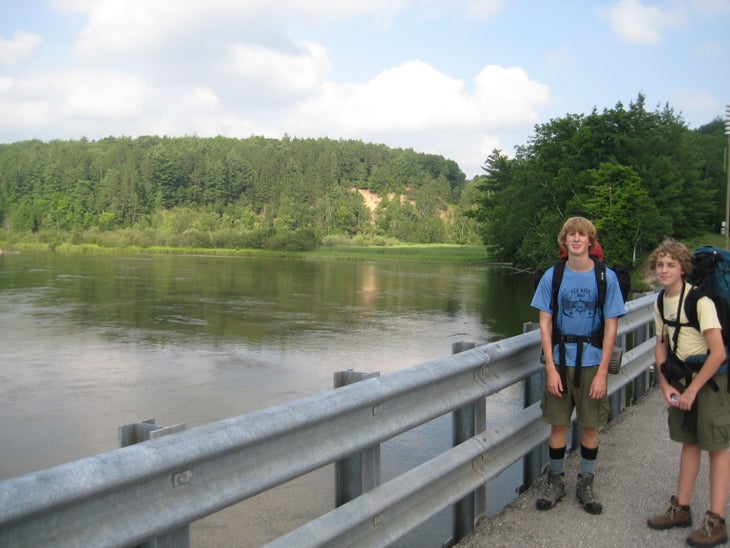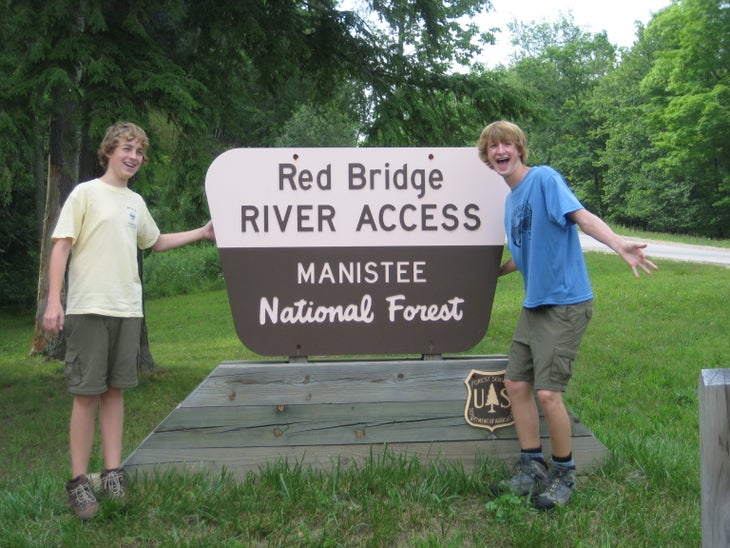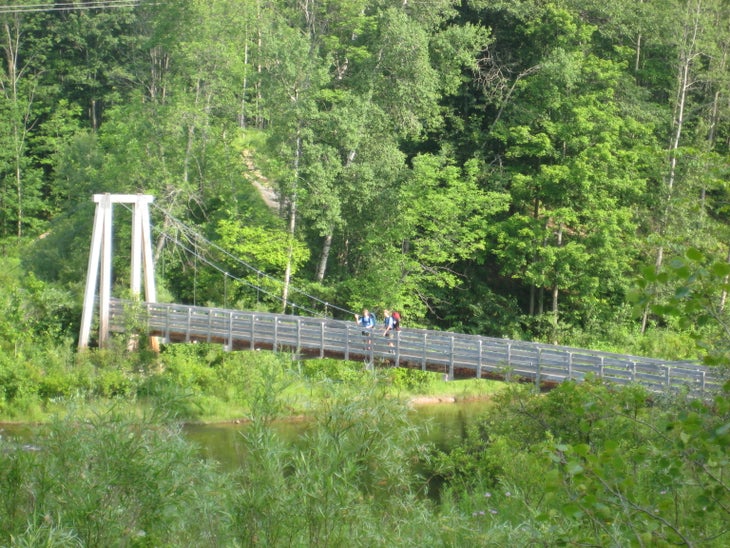 Trail Facts
Waypoints
MRT001
Location: 44.289898, -85.870868
The route begins at the Upper River trailhead.
MRT002
Location: 44.283868, -85.860558
Arrive at Red Bridge. Here, you'll find water, parking, and camping. Continue following the trail as it bends north.
MRT003
Location: 44.297562, -85.859013
The trail takes a sharp right to veer east. Continue along the river, which is runoff from the Tippy Dam Pond.
MRT004
Location: 44.313777, -85.849657
After 1.5 miles, reach the first places to pitch a tent at Campsites 8 and 9. If you want more privacy, continue north on the trail for more options.
MRT005
Location: 44.323295, -85.84794
Another sleeping option: Campsite 7. You'll reach another place to pitch a tent in .5 mile.
MRT006
Location: 44.331001, -85.847812
Arrive at the riverside Campsite 6.
MRT007
Location: 44.346993, -85.840774
Continue trekking alongside the river. There's another Campsite here. Pass on through, or stop for a leisurely break.
MRT008
Location: 44.351596, -85.833778
More camping options here, but the main event is the waterfall. Follow the trail 1.4 miles north.
MRT009
Location: 44.366385, -85.827255
Right after the junction of Upper River Rd, there are two more campsites – this time Forest Service Campsites one and two.
MRT010
Location: 44.368594, -85.827985
The trail turns left here; continue west.
MRT011
Location: 44.365986, -85.83837
Gain 200 feet in .5 mile as the trail takes you south.
MRT012
Location: 44.360004, -85.846224
Small creek crossing at Eddington Creek.
MRT013
Location: 44.33625, -85.864334
After 1.9 more miles southward, the trail begins to gain more elevation as you climb and descend a series of hills. From here, it's .7 mile to Sweets Ravine.
MRT014
Location: 44.328883, -85.868368
Reach Sweet's Ravine, at 800 feet. Cross Sheep Ranch Rd, and keep trekking south, over ridgelines, for just under three miles to close the loop.
Seaton Creek Campground
Location: 44.358615, -85.810778
Parking, Water, Camping, Info
Red Bridge
Location: 44.28383, -85.860364
Manistee National Forest Sign
Location: 44.28552, -85.863991
Campsite #7's view
Location: 44.323111, -85.847855
Little Mack Suspension Bridge
Location: 44.36502, -85.826204
Modeled after the Mackinaw Bridge, this suspension bridge was built by Consumers Power as part of the contract for the dam.
View from Campsites 3 & 4
Location: 44.351604, -85.833617
Nearby is an nice waterfall.