Manchester, VT: Stratton Pond via the Long Trail
Ogle fiery color in the Green Mountains.
Heading out the door? Read this article on the new Outside+ app available now on iOS devices for members! Download the app.
Stratton Mountain puts on an unreal show for leaf peepers. "It's explosive," raves Mike Fox, a member of Backpacker's regional panel. "The summit view is like watching a fireworks display from above." From the trailhead at the end of Arlington-Stratton Road, 20 miles from Manchester, head north on the Long Trail.
The route ascends Stratton's southern slope for 3.4 miles, beneath a canopy of paper birch (yellows), beech (oranges), and maple (reds), before reaching the 3,936-foot summit and its 55-foot-high fire tower. Continue on the LT 2.6 miles to Stratton Pond. Camp here or link to the Stratton Pond Trail for a 3.9-mile cruise back to the road. Turn left and go 1.1 mile to your car.
MAP AND GUIDE: Vermont's Long Trail ($10, greenmountainclub.org); Hiking Vermont, by Larry Plechter ($16, falcon.com)
CONTACT: (802) 362-2307, fs.fed.us/r9/forests/greenmountain
-Mapped by Berne Broudy, AuthenticOutdoors.com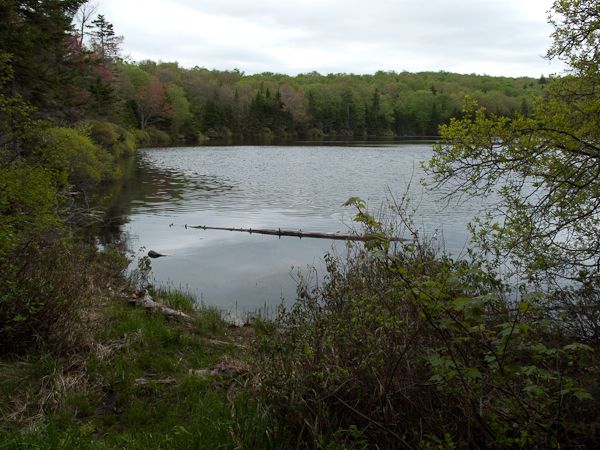 Trail Facts
Waypoints
STR001
Location: 43.061165, -72.968582
At its crossing on Stratton-Arlington Road, the Long Trail (also the AT) heads east from the Branch Deerfield River, then departs back into the woods from the far end of the parking lot.
STR002
Location: 43.068466, -72.949165
Cross a jeep road. Ahead, the climb up Stratton Mountain increases in pitch, gaining approximately 1,300 feet in the next 2.1 miles.
STR003
Location: 43.085934, -72.924896
Stratton Mountain (3,936 ft.): A summit firetower offers great Green Mountain views. Continue downhill, heading northwest from the summit.
STR004
Location: 43.099983, -72.946182
Shortly after a spring, cross a jeep road to continue west towards Stratton Pond. Ahead the trail meets a small river.
STR005
Location: 43.102001, -72.96405
Turn right to continue north along Stratton Pond on the Long Trail. This junction also leads to the Stratton Pond Shelter. A tenting area is available here via the North Shore Trail.
STR006
Location: 43.103286, -72.964668
Continue to the right at Stratton Pond. Tenting areas are available to the left and right here. Follow the same route back to the trailhead.
Stratton Pond
Location: 43.103302, -72.964529