Los Angeles: Morris Peak
This rigorous but rewarding 9.8-mile out-and-back on the Pacific Crest Trail climbs more than 2,000 feet to a summit with splendid high-desert views.
Heading out the door? Read this article on the new Outside+ app available now on iOS devices for members! Download the app.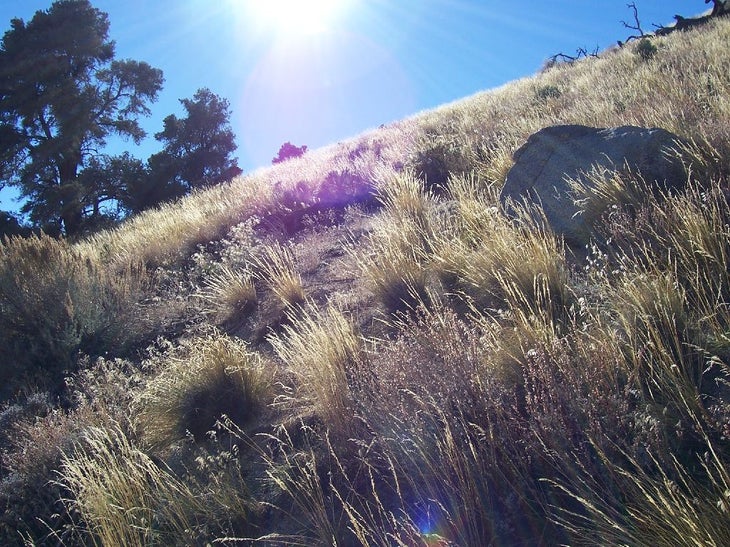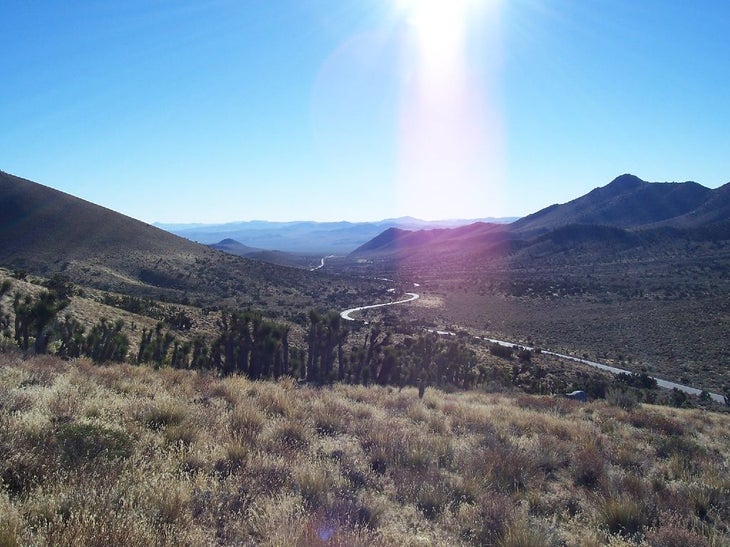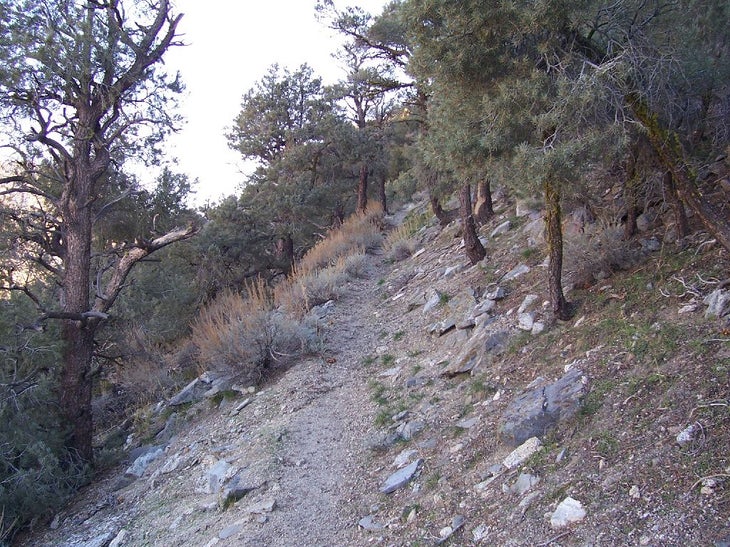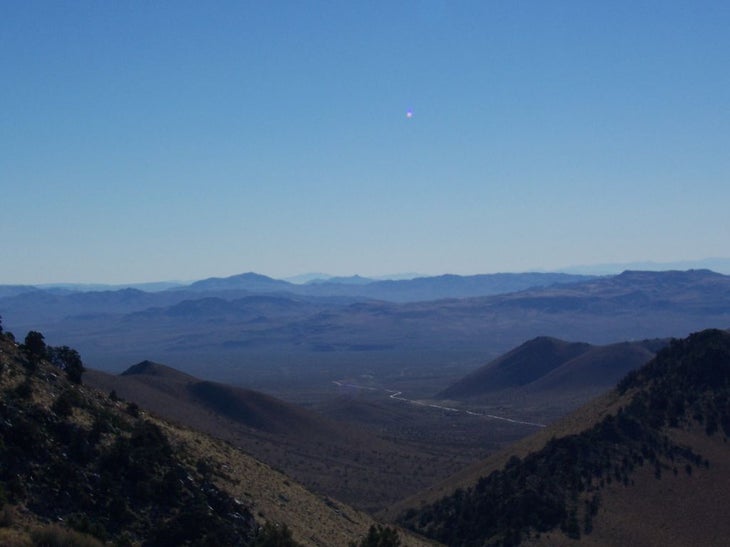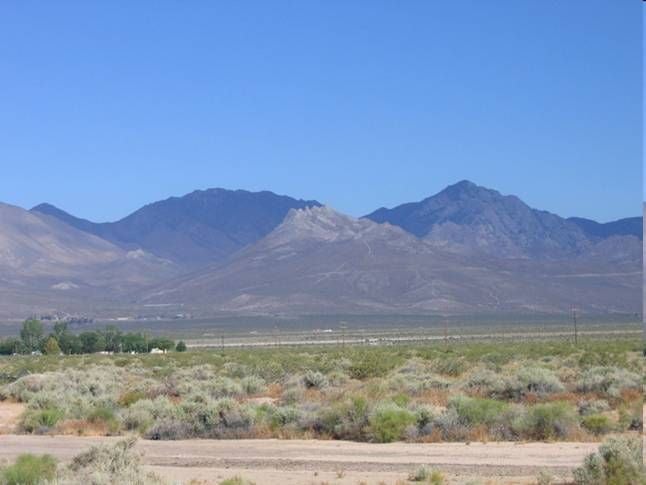 Trail Facts
Waypoints
MOR001
Location: 35.662891, -118.026299
Walker Pass (5,250 ft.): A vital pass in the route from the Mojave Desert to the San Joaquin Valley charted by Joseph Walker in 1834. Begin on Pacific Crest Trail N of road.
MOR002
Location: 35.66798, -118.015739
Pace yourself: Well-traveled path climbs hillside dotted in piñon and a few Joshua trees
MOR003
Location: 35.6763, -118.018204
First saddle; views into the wrinkled bottom of Three Pines Canyon
MOR004
Location: 35.68166, -118.00695
Trail quickly drops into U-shaped drainage that slopes S into Freeman Canyon, then gains again
MOR005
Location: 35.687679, -118.005302
Hike around corner to scope today's goal, Morris Peak
MOR006
Location: 35.68708, -117.994102
L @ Y; gear down for last .6-mi. push
MOR007
Location: 35.68779, -117.994003
R onto user trail for 700-ft. gain up Morris Peak; foliage thins
MOR008
Location: 35.688782, -117.990898
L @ Y; scree dropoff to S
MOR009
Location: 35.690189, -117.987503
L @ Y for last, likely windy .1 mi.
MOR010
Location: 35.690289, -117.987198
Morris Peak (7,215 ft.): Views stretch from the Indian Well Valley and tree-blanketed Scodie Mtns. to the snowcapped Sierra; eat lunch and return to car
Desert Trail
Location: 35.663851, -118.022132
©Justin Ennis
Walker Pass
Location: 35.665142, -118.017797
Freeman Canyon opens to the SE. ©Justin Ennis
Trail through pines
Location: 35.679993, -118.007584
A shrouded section of the PCT. ©Justin Ennis
The View
Location: 35.690311, -117.986813
The dotted hills and big views of the Indian Wells Valley below. ©Justin Ennis
Peaks
Location: 35.659191, -118.015144
©Justin Ennis