This Is What The Pacific Crest Trail Looked Like 37 Years Ago
Everything changes—even the Pacific Crest Trail. One of the trail's early thru-hikers shares snapshots from his trip up the path in 1985
Heading out the door? Read this article on the new Outside+ app available now on iOS devices for members! Download the app.
In 1985, Larry Budd began a three-year journey that ended with him becoming one of the country's first to earn the "Triple Crown," hiking the Pacific Crest, Appalachian, and Continental Divide Trails. He wrote about it in Backpacker in 1989. Here are some of his photos that illustrate how the Pacific Crest Trail has (and hasn't) changed in the nearly four decades since.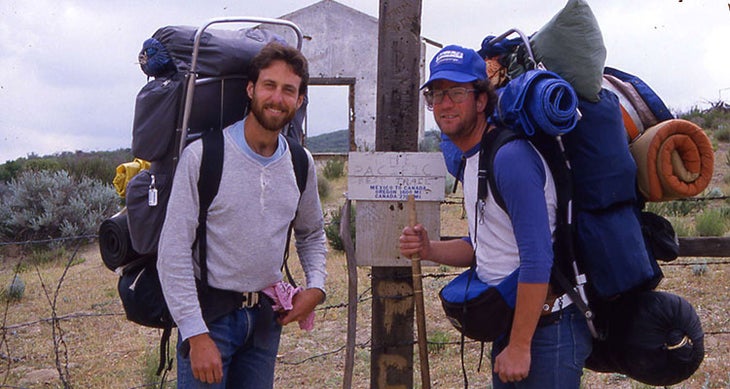 Today the southern terminus of the Pacific Crest Trail is marked by a monument and border barrier fence. Thirty years ago, only makeshift signs and and remains from an old cattle inspection station marked the temporary spot from which Keith Jones, a high school friend (left), and I headed north.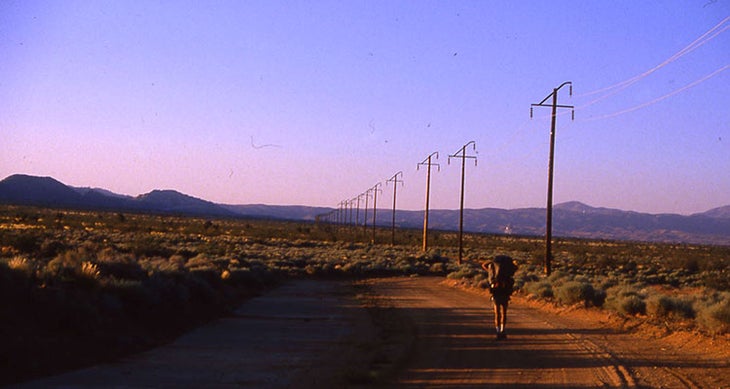 Jeep roads were a common tread on the route we followed for the next six months. "The permanent route, probably commencing near Tecate, about 10 miles west, is scheduled for construction by the end of 1985," said to the Wilderness Press guidebook that served as our bible.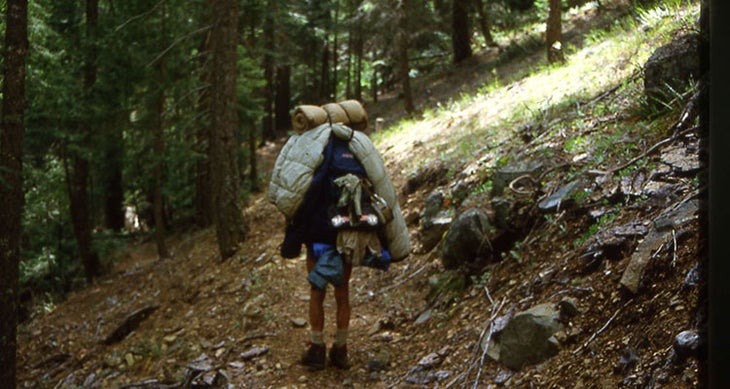 I had never before spent more than three nights outside and managed to hike out of Old Station, CA, with no tent. I took to hanging my bag from my pack to dry off condensation collected overnight sleeping under the stars or imperfect tarps.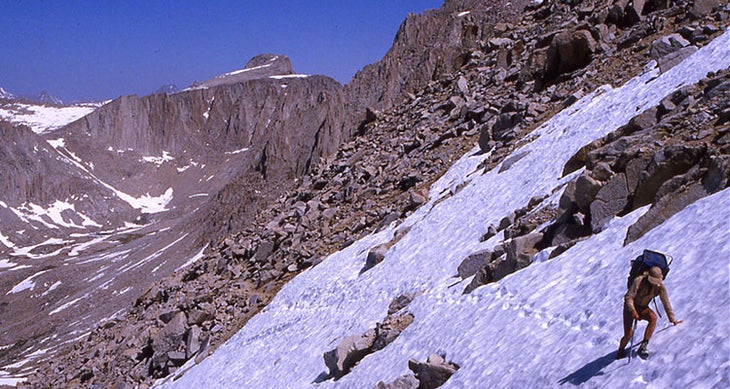 We joined up with other hikers to find our way along trails covered by snow in the High Sierra. Jeff Sauer, an Alaskan lawyer, used an ice axe to steady his way across this stretch of snowfield near Forester Pass.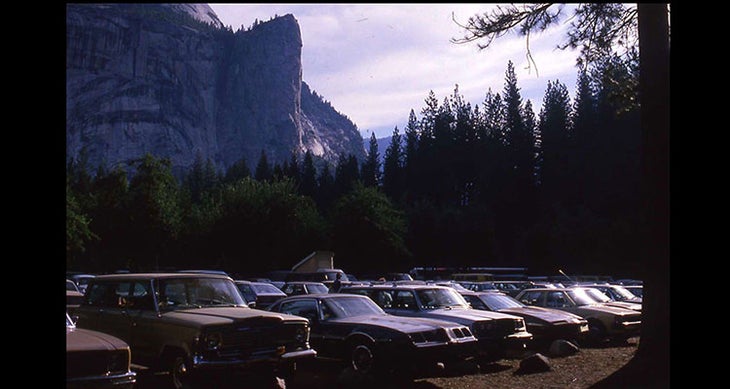 Cars clogged the parking lots at Yosemite National Park, where we spent a day before heading north. This was the most civilized stop along the trail.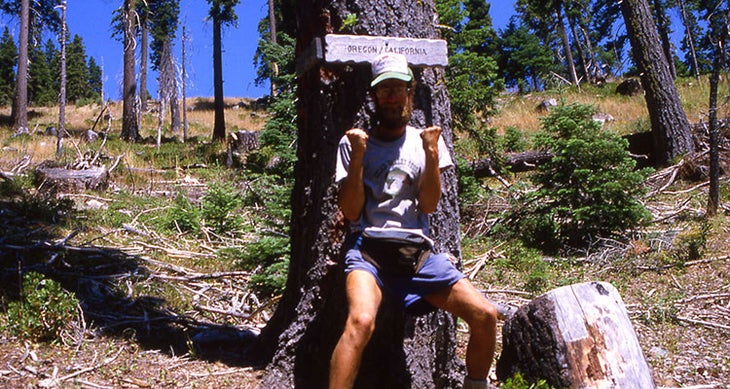 I was woefully unprepared, having never spent more than three nights outside. Exhaustion and blisters plagued my experience during theearly sections. But after four months and 1,600 miles, I was able to strike a combative pose at the California-Oregon border.
This photo illustrated the Backpacker article about my adventure in the March 1989 issue. Mt. St. Helens is one of the great mountains that stands as beacons and benchmarks along the 2,600-mile trail.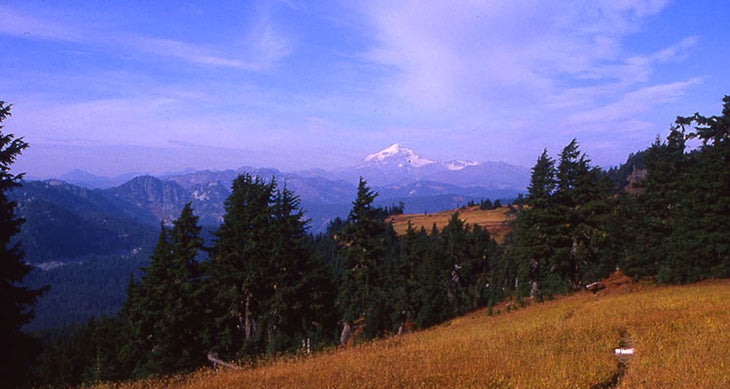 Glacier Peak was the final beacon urging us north as winter threatened to end the hike short of the Canadian border. Temperatures hardly peaked above freezing on the final stretch.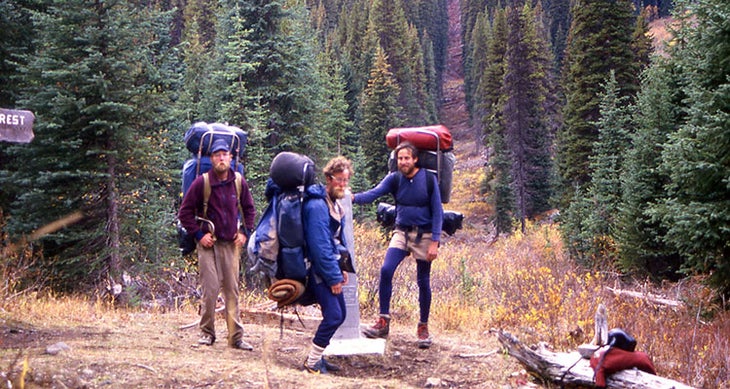 Today monuments also mark the northern end of the trail. But 30 years ago, there was only Monument 78 in a clear-cut swath marking the U.S.-Canadian border.
My odyssey would stretch on for more than two years and 7,000 miles and crossing the Appalachian and Continental Divide trails. It ended on Dec. 11, 1987 at Pancho Villa State Park in New Mexico, two miles from the Mexican border.