Pacific Crest Trail: Top Weekend – Mount Hood, OR
This moderate 14.4-mile trek meanders through meadows teeming with wildflowers and delivers epic vistas one of North America's largest volcanoes.
Heading out the door? Read this article on the new Outside+ app available now on iOS devices for members! Download the app.
High on everyone's list of the PCT's finest attributes are its incomparable views of the great Cascade peaks. This 14.4-mile trek around the port side of 11,235-foot Mt. Hood delivers those epic vistas–only on this hike, you're also exploring one of North America's largest volcanoes. You'll meander through meadows teeming with midsummer wildflowers–beargrass, lupine, Indian paintbrush–and across canyons of crumbling earth that dramatically illustrate the power of volcanic mudflows. You'll pass beneath glaciers whose roaring, chocolate-colored meltwater rivers churn downhill with dangerous power. A bonus: The PCT drops a net 2,520 feet from Timberline Lodge to Lolo Pass, making this a relatively easy walk. Aggressive hikers can do it in one long day, but then they'd have to skip the side hike up Yocum Ridge. About 10 miles from Timberline, an unofficial trail climbs 2,000-plus feet up Yocum to colorful meadows so close to the Reid and Sandy Glaciers you'll feel the frosty breath emanating from their crevasses. DON'T MISS A 2.3-mile detour onto the old Oregon Skyline Trail. From the PCT heading northbound, turn right onto the OST just after crossing the upper Zigzag River's two forks. The OST climbs higher on Hood than the PCT does, and it's more scenic, joining Paradise Park Trail 778 and crossing wildflower meadows that offer views of the glaciated upper mountain. Trail 778 rejoins the PCT about 2 miles beyond where you left it.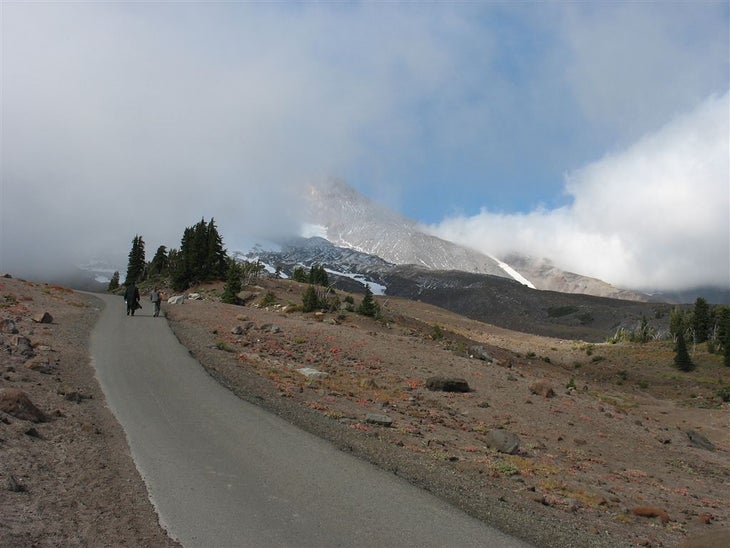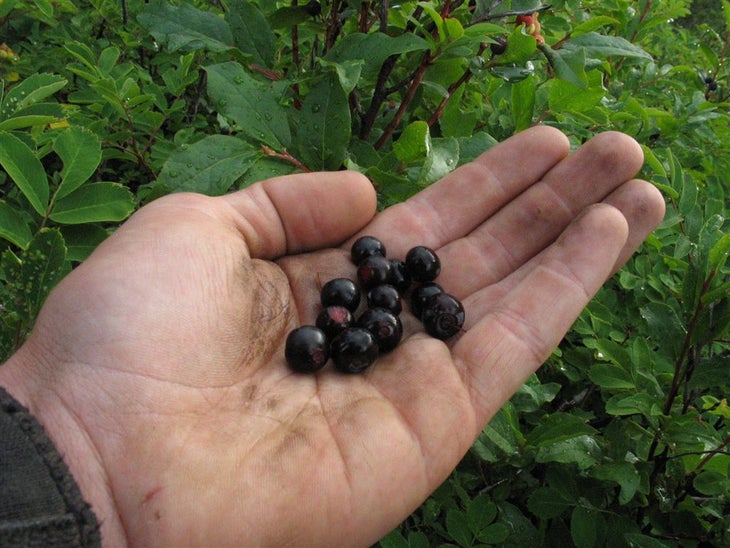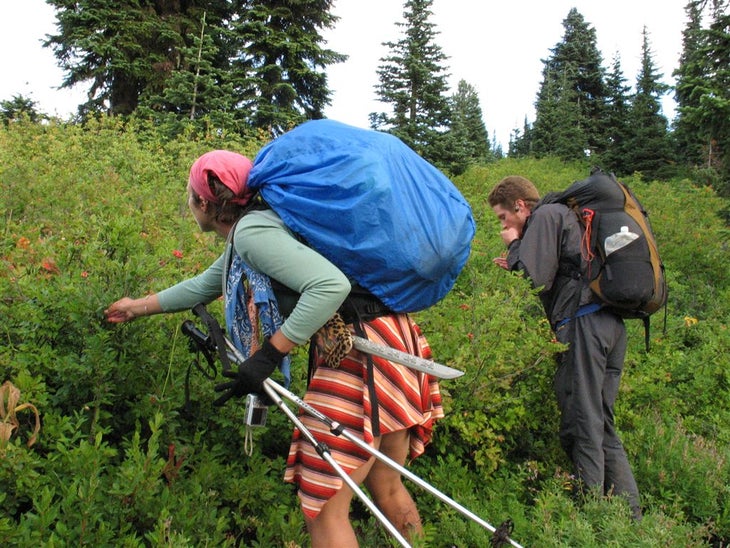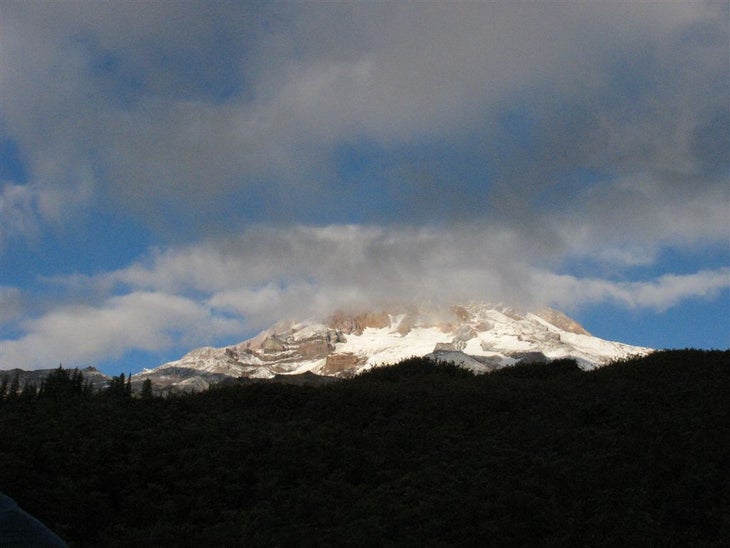 Trail Facts
Waypoints
PCT1305
Location: 45.3307113647461, -121.711242675781
Go N from Timberline Lodge to meet PCT
PCT1305
Location: 45.3307113647461, -121.711242675781
Go N from Timberline Lodge to meet PCT
PCT1306
Location: 45.3326225280762, -121.711051940918
Go L on PCT
PCT1307
Location: 45.3359336853027, -121.721969604492
Continue NW trek at the foot of Mt. Hood
PCT1308
Location: 45.3383674621582, -121.73380279541
Stay straight @ Hidden Lake Trail jct.
PCT1309
Location: 45.3426322937012, -121.751815795898
Continue switchback climb
PCT1310
Location: 45.3440170288086, -121.754203796387
Keep straight, heading N; pass camp with a hitching post
PCT1311
Location: 45.3521003723144, -121.750366210938
Cross Lost Creek
PCT1312
Location: 45.3610496520996, -121.752136230469
Stay straight @ jct. with Paradise Park Loop
PCT1313
Location: 45.3723678588867, -121.777702331543
Great camps on large flats
PCT1314
Location: 45.3754844665527, -121.779602050781
Cross Rushing Creek
PCT1315
Location: 45.3798675537109, -121.784065246582
Cross the Sandy River
PCT1316
Location: 45.3910675048828, -121.807952880859
Turn R @ jct. with Trail #797
PCT1317
Location: 45.3918838500977, -121.806434631348
Mt. Hood Wilderness boundary. Head NE
PCT1318
Location: 45.40478515625, -121.779418945312
Stay L @ jct. with Bald Mtn. Trail
PCT1319
Location: 45.4054832458496, -121.779113769531
Stay L, heading NW
PCT1320
Location: 45.4272003173828, -121.796684265137
Cross Lolo Pass Rd.
Road to Mount Hood
Location: 45.3330764770508, -121.712417602539
©Jack Haskel
Berry Time
Location: 45.3641357421875, -121.756118774414
©Jack Haskel
Berry Picking
Location: 45.3635559082031, -121.758445739746
PCT'ers stop and pick some berries. ©Jack Haskel
Hood through the clouds
Location: 45.3626823425293, -121.75553894043
©Jack Haskel