I Meticulously Planned My First Thru-Hike. On My Second, I'm Just Vibing.
Is it really an adventure if you have it planned to the mile? Patricia "Blackpacker" Cameron explains why she's playing it loose on the Pacific Crest Trail.
Heading out the door? Read this article on the new Outside+ app available now on iOS devices for members! Download the app.
Editor's Note: Patricia "Blackpacker" Cameron is the founder of Blackpackers, a nonprofit dedicated to increasing access to the outdoors, and Backpacker's 2022 Pacific Crest Trail correspondent. 
If I had to pick a theme for my Pacific Crest Trail thru-hike, it would be "vibes."
I planned out my last long trail down to the mile, mapping out daily mileage and pre-arranging lodging so I couldn't adjust the day's walk even if I wanted to.  Though I loved hiking the Colorado Trail, the stress of not being able to improvise any aspect of the journey wore on me. So this time, I've decided to do the opposite. Whenever anyone asks where I am headed next, if I'm headed to Canada, or how I will solve one of the many problems that come up while thru-hiking, I've answered "I'm just vibing."  
Some of it is me throwing my hands up to the trail gods and letting what happens happen. I've had to embrace a tremendous amount of uncertainty here: In the short time I've been on the trail, I've watched the very few tenuous plans I made utterly evaporate, forcing me to lean even further into spontaneity.  I have personal reasons to play it loose, too: My son was born when I was 23 and now I'm back at the playground without him, with more free time than I've had in almost 16 years.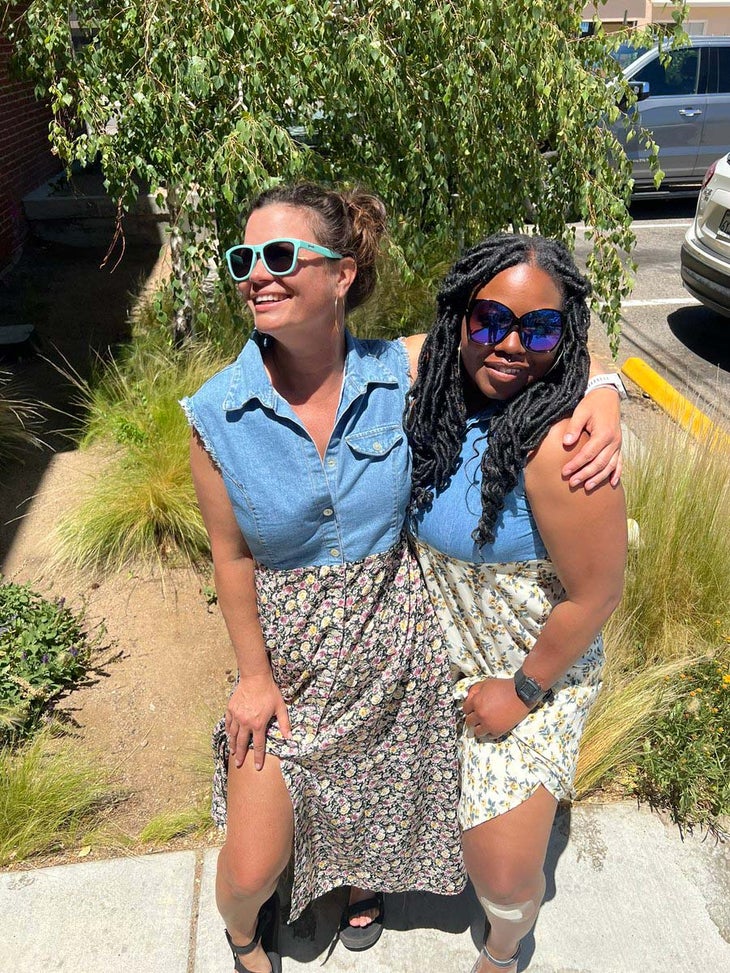 After trying it both ways, I think I've decided that this is how thru-hiking should be. I should stop when I feel like stopping, spend time talking to a marmot if I feel like it, camp where I want, and walk at the speed that feels the most comfortable. 
Embracing the vibes has helped me in other ways, too. Before I left Colorado Springs, I completed a course of ketamine IV infusion therapy. Ketamine is an anesthetic that can also be used to treat mental health issues such as post-traumatic stress disorder or depression. There are a lot of places your mind can go when you're walking all day, some of them dark, and I wanted to make sure I was ready for them. Ketamine is essentially brain fertilizer, helping neurons regrow connections, and it can have mild hallucinogenic effects: When I got my treatments, I'd lie in a recliner in a darkened room, feeling my brain pass through disconnected consciousness. It felt like I was turning lights on in long darkened hallways of my mind. In a similar fashion, I want to accept the experience of the trail, whatever trip it chooses to take me on. 
I don't even know if I will make it all the way to Canada with all of the wandering I've been doing so far. I've gone to see a movie in a small-town theater that doesn't sell tickets online.  I've cut myself badly enough to need stitches (and made it to the hospital too late to get them).  I've seen donkeys and pack mules drinking from the same river as I am, danced to Taylor Swift while hiking downhill and listened to whole audiobooks while hiking uphill. I've already cried, thought about giving up, and then picked myself up and kept going.  I want to experience the PCT as deeply as I can—not just the trail, but the towns and the people and the culture, all so different from my home mountains. So far, every experience has felt brand-new—and I'm just vibing with it.