Las Vegas: The Strip (Copy)
This 8.3-mile loop wins big for its endless slots, splashy waterfalls, huge buttes, incredible stars--even lions, and yeah, a few unmentionables, too.
Heading out the door? Read this article on the new Outside+ app available now on iOS devices for members! Download the app.
-Mapped by Bob Wold and Kris Wagner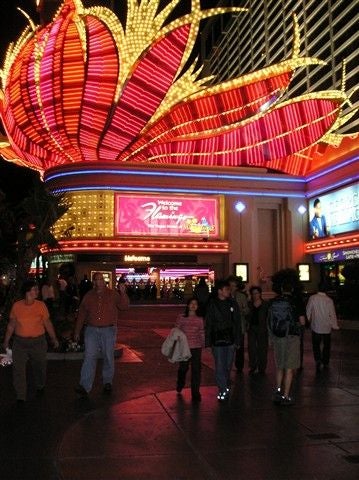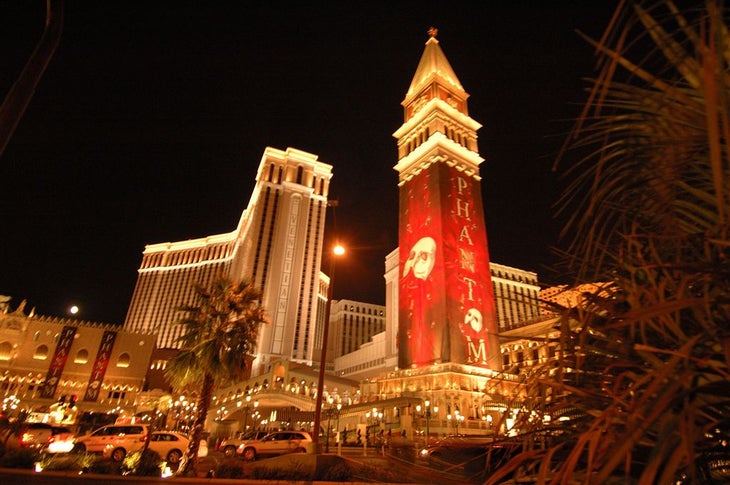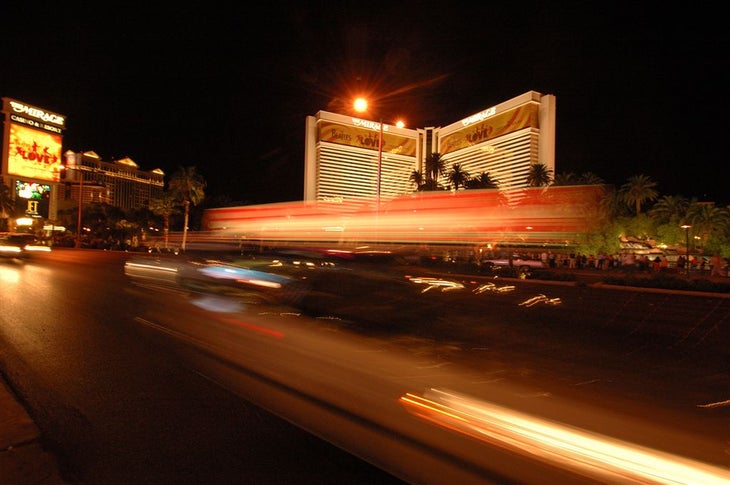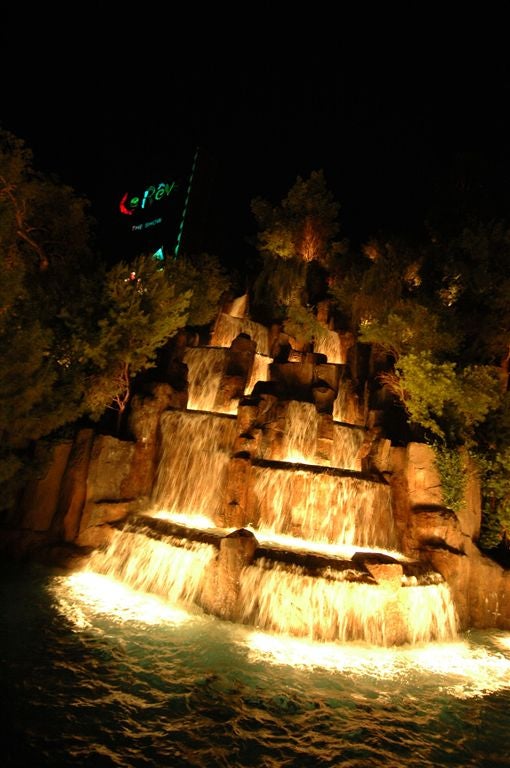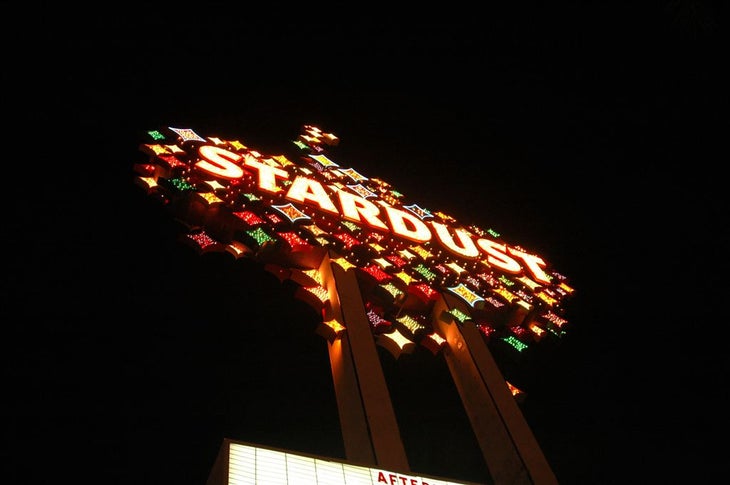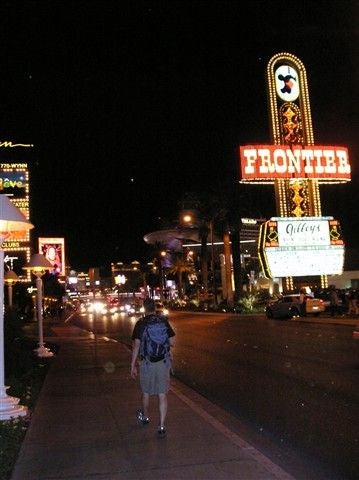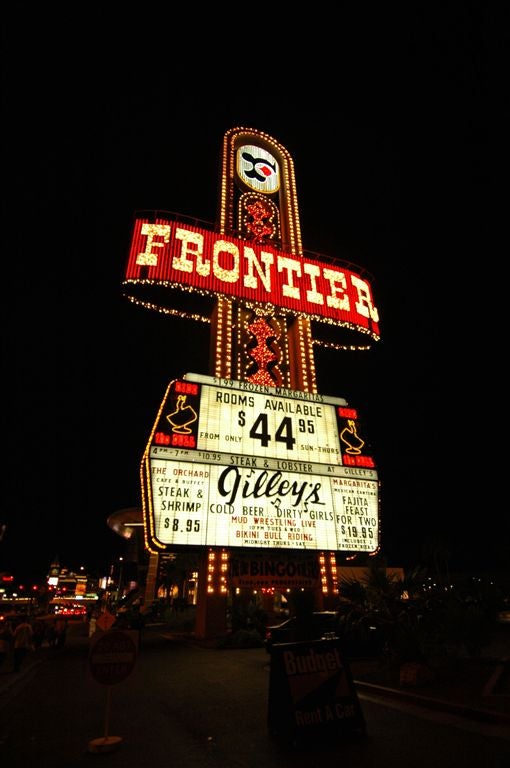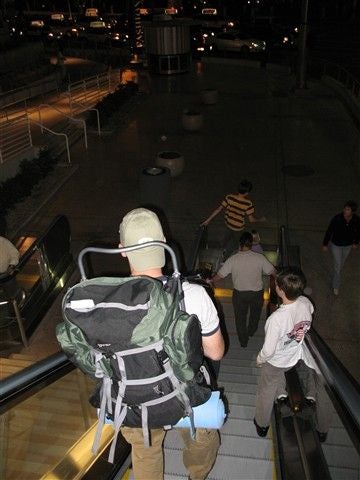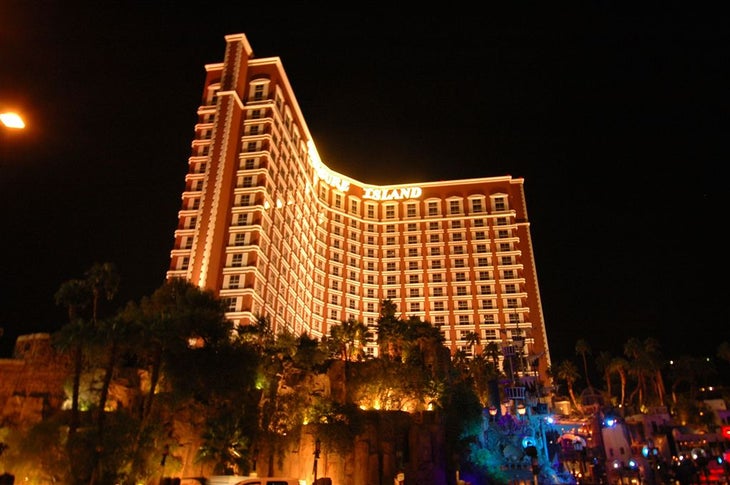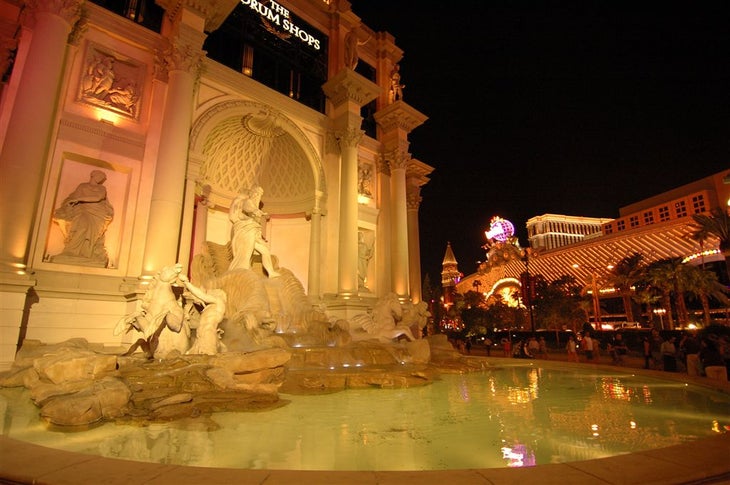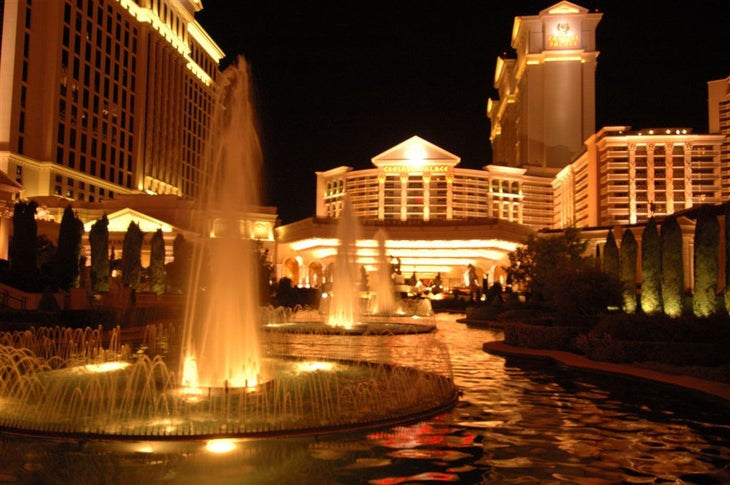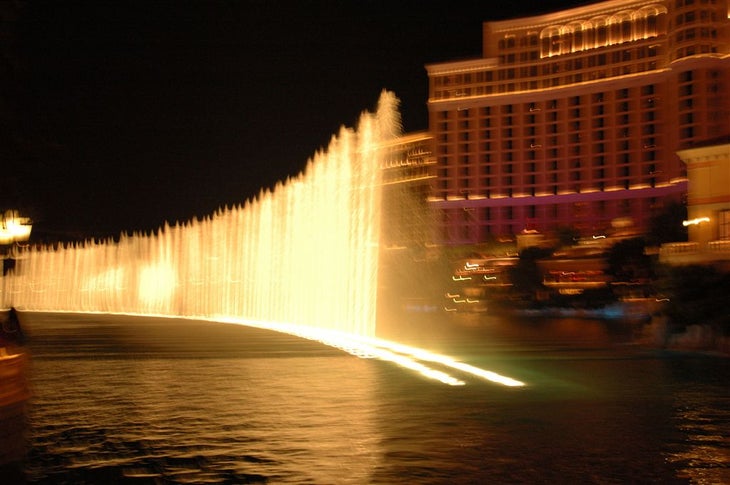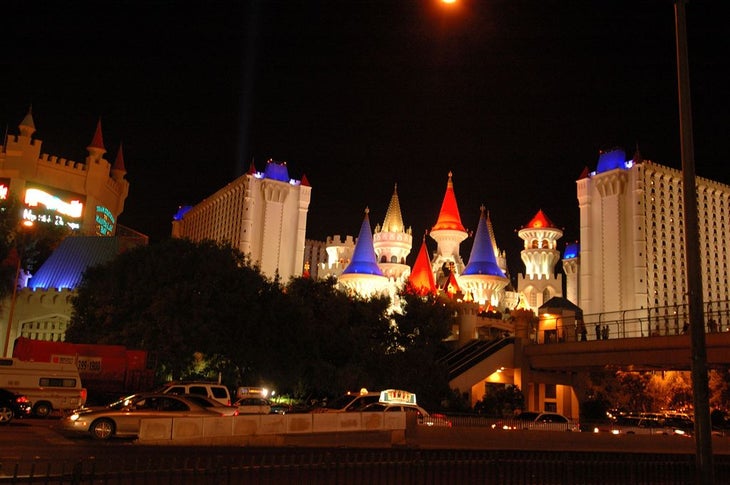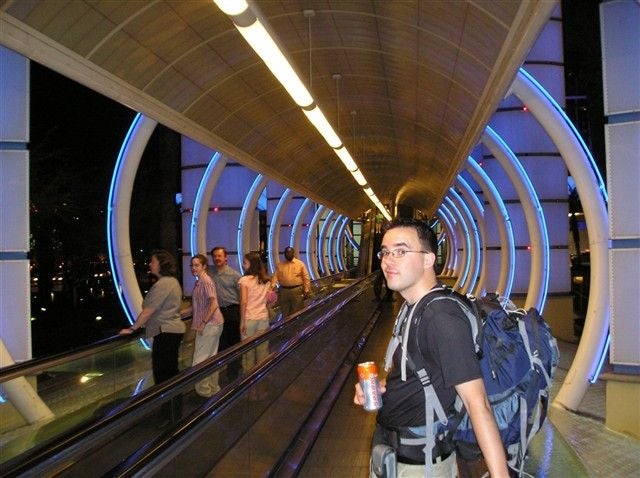 Trail Facts
Waypoints
VSL001
Location: 36.114262, -115.172501
Note: Pace yourself and stay hydrated. This night- time hike is exhausting, possibly expensive, and dangerous for untrained amateurs. Bally's trailhead: Turn N on main Strip, leaving the two 26-story rock towers
Pink Flamingos
Location: 36.11525, -115.171104
These are the largest flamingo feathers East of the Mississippi.
© Bob Wold
VSL002
Location: 36.118771, -115.172302
Pink flamingos flock near clear pools and palms of Harrah Valley. Stay N
VSL003
Location: 36.121761, -115.171402
Gigantic Venetian butte dominates the technicolor skyline
Venetian Butte
Location: 36.121658, -115.171181
Venetian butte and Phantom tower © Kris Wagner
Mirage Butte
Location: 36.123932, -115.169884
Careful: Hallucinations are common near Mirage Butte.
© Kris Wagner
VSL004
Location: 36.125172, -115.168999
Easy climb through trees. Ahead, several milky waterfalls burst from the dark walls of the Wynn monument
Wynn Falls
Location: 36.126625, -115.167229
A multi-tier waterfall near Wynn monument
© Kris Wagner
Falling Stars
Location: 36.134098, -115.164467
Look closely for Stardust.
© Kris Wagner
VSL005
Location: 36.13472, -115.163101
Trail enters the Riviera, a curved plateau streaked with fallen stars
VSL006
Location: 36.146118, -115.155701
Cross Las Vegas Blvd. to the Stratosphere, tallest "tower" W of the Mississippi. BASE jumpers sometimes dive its 1,149 ft. From here, swing S on Strip
VSL007
Location: 36.12521, -115.1698
The next 1.9 mi. is a lonely stretch past a wild circus, countless slots, and through The Frontier where signs advertise 10-gallon hats and bikini mud wrestling. At waterfront, stop at shipwreck off Treasure Island
Lonely Road
Location: 36.129173, -115.166451
The Frontier can be a lonely place for hikers. © Bob Wold
The Frontier
Location: 36.128639, -115.16787
Lots of cowboy hats and slots
© Kris Wagner
Easy Descent
Location: 36.125629, -115.169533
These descents are easy on the knees. © Al Wold
Treasure Island
Location: 36.125023, -115.170341
Look for a shipwreck off of Treasure Island.
© Kris Wagner
VSL008
Location: 36.117748, -115.173203
Volcanoes boom above as trail leads into marble amphitheater big enough for Caesar's army
Pools
Location: 36.117916, -115.173256
One of many beautiful pools in the Caesar amphitheater. © Kris Wagner
Fountains
Location: 36.118, -115.173508
A trio of fountains
© Kris Wagner
VSL009
Location: 36.114342, -115.173698
Always faithful: Geysers of the Bellagio blow as high as 240 ft. every 30 min. More monster buttes and peaks ahead
Always Faithful
Location: 36.11409, -115.17334
The Belliagio geysers shoot up 240 feet. © Kris Wagner
VSL010
Location: 36.1007, -115.1735
On R, see white castle said to be haunted by wizards and dragons. Pass famed Las Vegas sign
Castle Tops
Location: 36.1007, -115.173592
Colorful castle tops in the distance
© Kris Wagner
VSL011
Location: 36.100719, -115.169601
Be wary of rare species flaunting showy feathers–and more. Cross street near Tropicana; swing N. Caution: Watch for lions
VSL012
Location: 36.11198, -115.1726
Path runs by stone skyscrapers and pointy towers with European flair. Close loop @ trailhead
Is This Paris?
Location: 36.111927, -115.172264
More pools with European landmarks in the backdrop.
© Kris Wagner
Tunnel
Location: 36.114113, -115.172073
Optional: Hikers can cruise on the neon tunnel across The Strip. © Bob Wold
Point A
Location: 36.108201, -115.173068
Point B
Location: 36.127269, -115.168025