Las Vegas, NV: Griffith Peak via South Loop Trail
Leave the glitz of the Las Vegas Strip for dazzling views on top of Griffith Peak, an 11,060-foot peak an hour northwest of the city.
Heading out the door? Read this article on the new Outside+ app available now on iOS devices for members! Download the app.
This strenuous nine-miler starts just south of the town of Mt. Charleston. Hike southeast on rocky trail that crosses an aspen-filled avalanche chute twice, then switchbacks up 450 feet in half a mile. After a brief respite at mile two, the trail ramps up for the next two miles to the summit ridge and the half-mile homestretch. From the 11,060-foot summit, you'll score views of the often-snowy Telescope Peak (the highest point in Death Valley) and the tops of the sandstone bluffs in Red Rock Canyon.
-Mapped by Chelise Simmons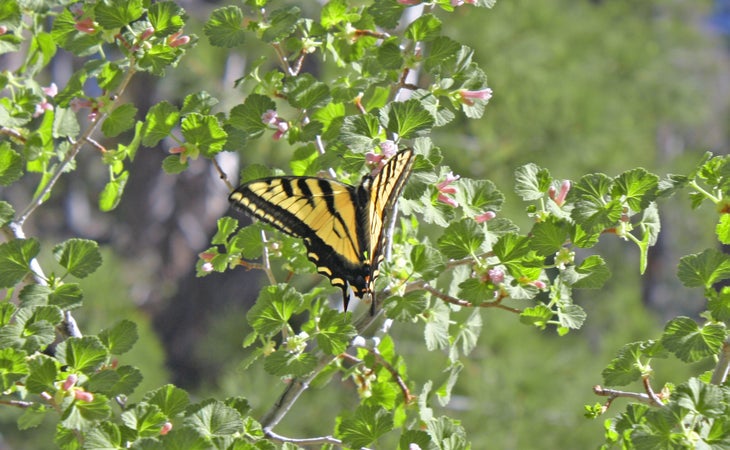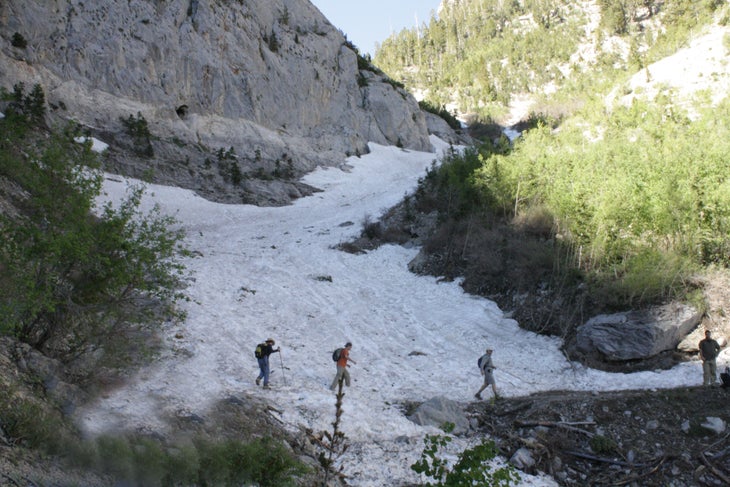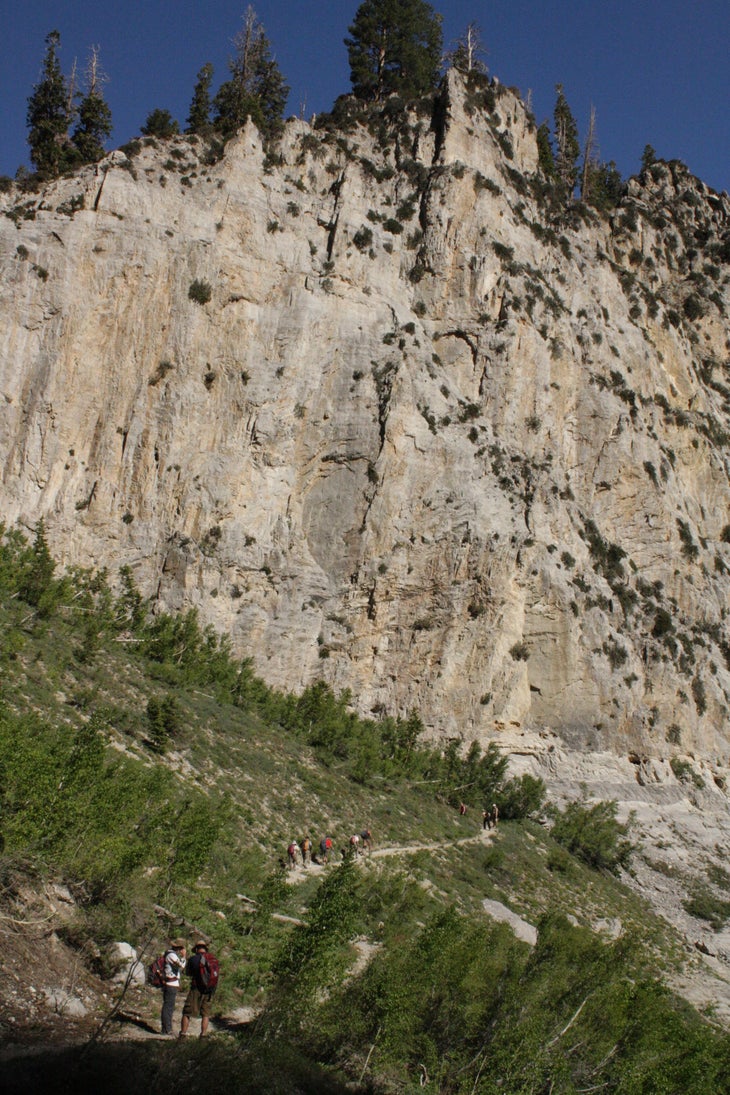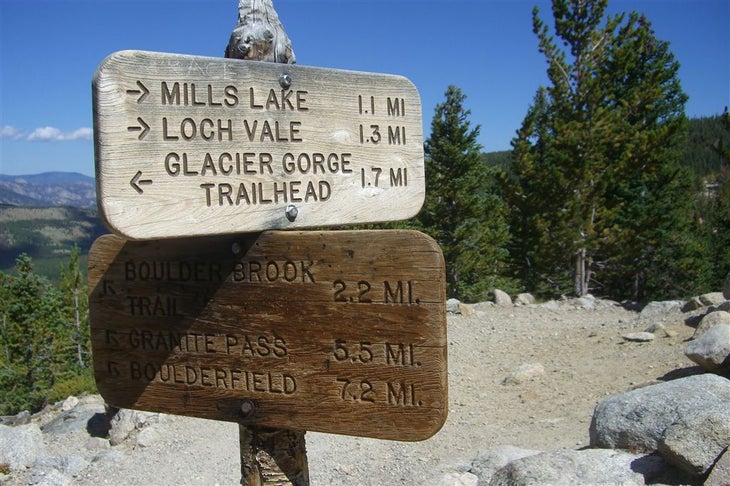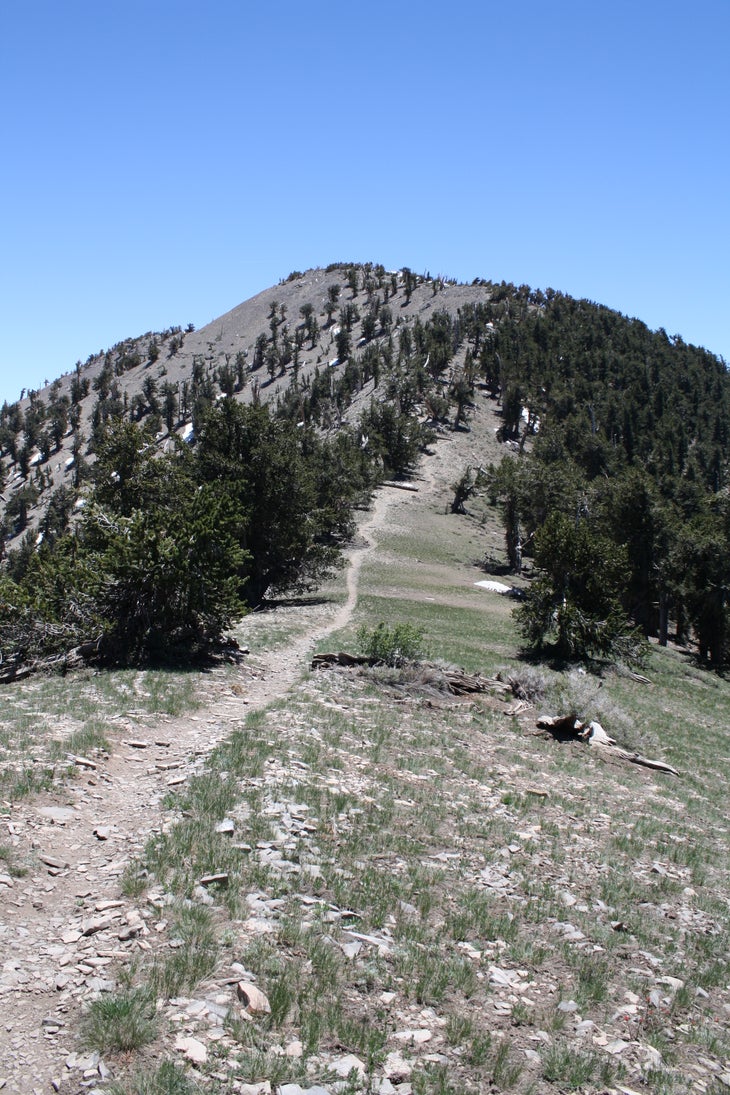 Trail Facts
Waypoints
GPT001
Location: 36.254388, -115.643613
From day-use parking area, head northwest on the South Loop Trail and climb the stairs. Next, the trail swings south.
GPT002
Location: 36.248418, -115.639263
The rocky trail, bordered by aspens, crosses an avalanche chute. Past this point, the trail is less rocky.
GPT003
Location: 36.244213, -115.639987
Re-cross the avalanche chute; use caution in snow. Continue west on steep, exposed switchbacks.
GPT004
Location: 36.245852, -115.641478
The trail levels slightly; this is a good place to catch your breath (and take in some views).
GPT005
Location: 36.245242, -115.646253
Climb another set of steep switchbacks.
GPT006
Location: 36.236418, -115.65099
Crest the ridgeline here and turn left at the junction with Charleston Peak Trail. Head southeast for roughly half a mile on a steep path to the summit.
GPT007
Location: 36.232424, -115.646104
Griffith Peak (11,060 ft.): Look to the west to spot the often-snowy Telescope Peak, the highest point in Death Valley National Park. To the southeast, you'll see the tops of the sandstone and limestone mountains in Red Rock Canyon. The sparkling pink jewel to the east is the Circus Circus Adventuredome on the Strip. Charleston Peak rises directly to the northeast. Return via the same route.
Western Tiger Swallowtail
Location: 36.249984, -115.64209
Avalanche Chute
Location: 36.24423, -115.639837
Limestone Cliffs
Location: 36.24391, -115.640609
Trail Junction
Location: 36.236347, -115.650716
Griffith Peak
Location: 36.23311, -115.647905
View of Charleston Peak from Griffith Peak
Location: 36.232418, -115.645845