Las Vegas, NV: Gass Peak
This 6.3-mile out-and-back climbs 2,000 feet to the top of Gass Peak—the highest point in the Sheep Mountains just north of Las Vegas.
Heading out the door? Read this article on the new Outside+ app available now on iOS devices for members! Download the app.
Start hiking south on Gass Peak Trail—a dirt service road at the beginning—and in 0.4 miles turn left. The road turns upward and passes creosote bushes and sporadic Joshua Trees. Just before mile one, turn left at the 3-way junction and climb two distinct ridgelines en route to Gass Peak. On the 6,943-foot summit, sun-bleached views stretch to the greater Las Vegas area and the surrounding Sheep Mountains. To return, backtrack to waypoint 3 and veer left, executing a slight detour to Gass Spring. From the spring, the trail meets back up with the service road and the trailhead.
Mapped by Heidi Sackreuter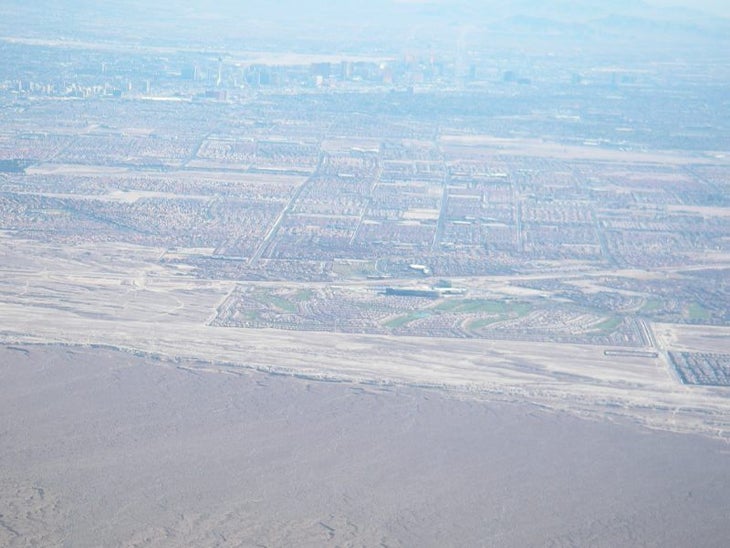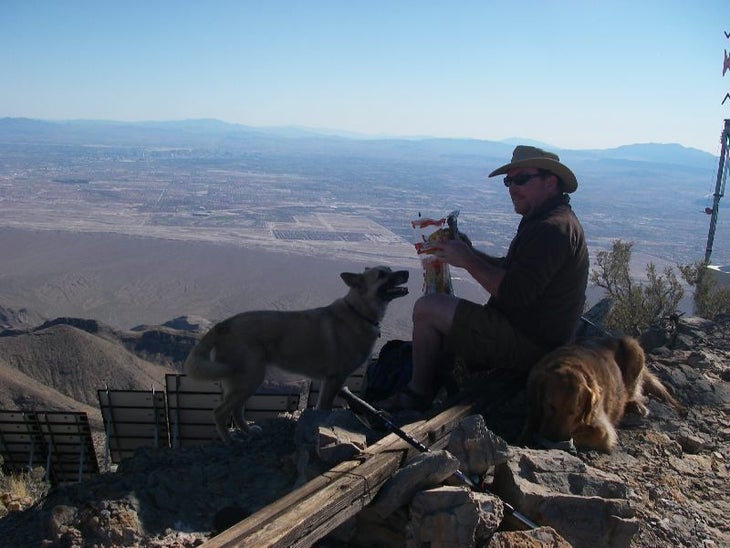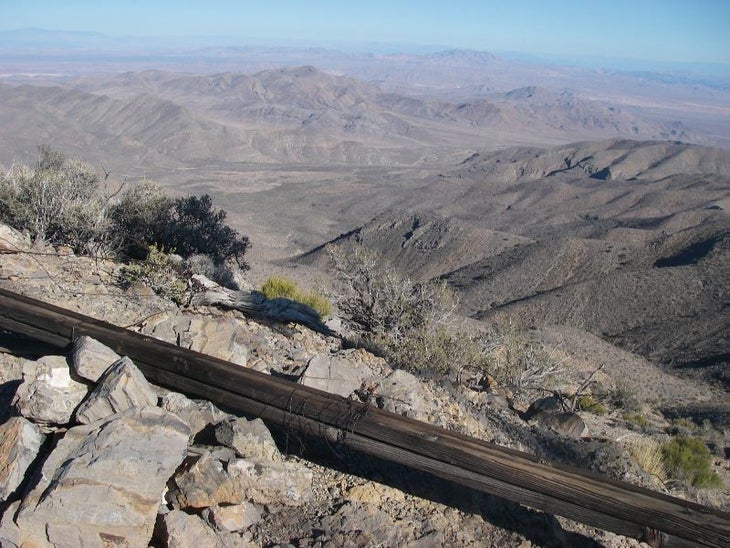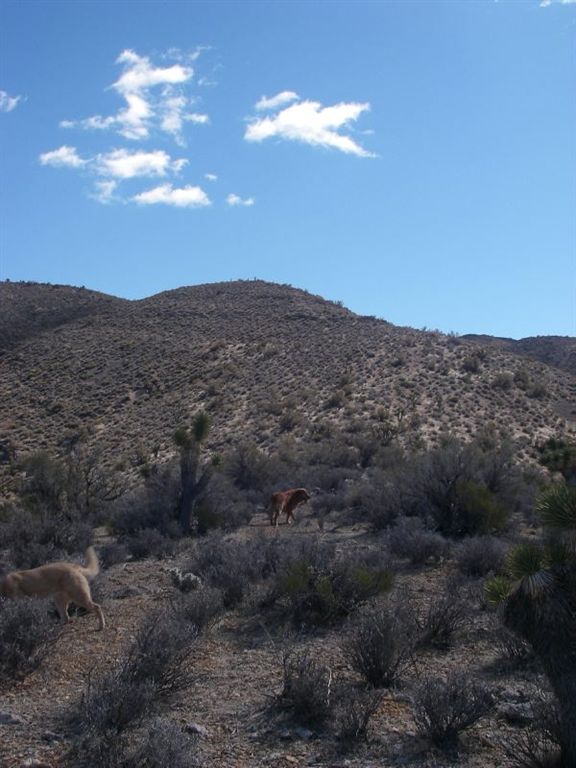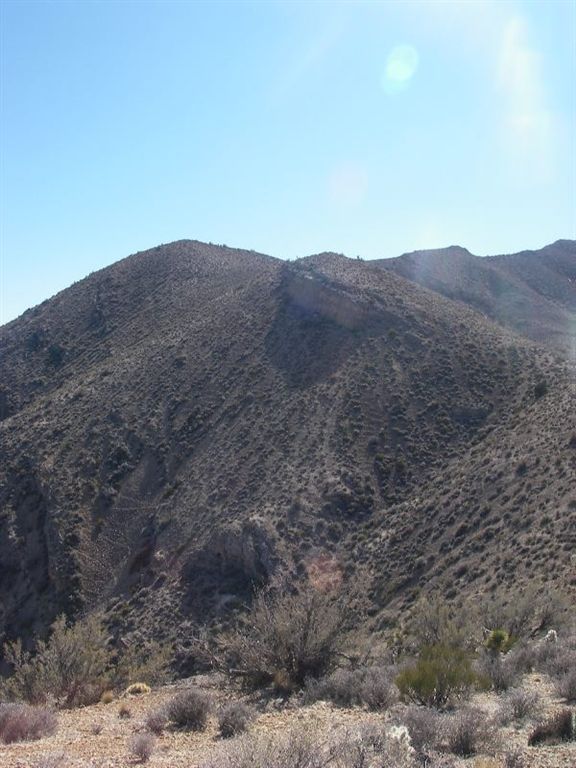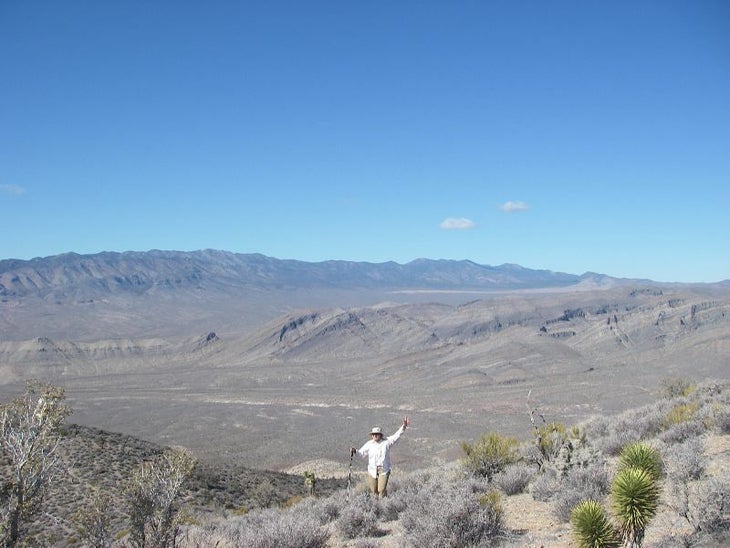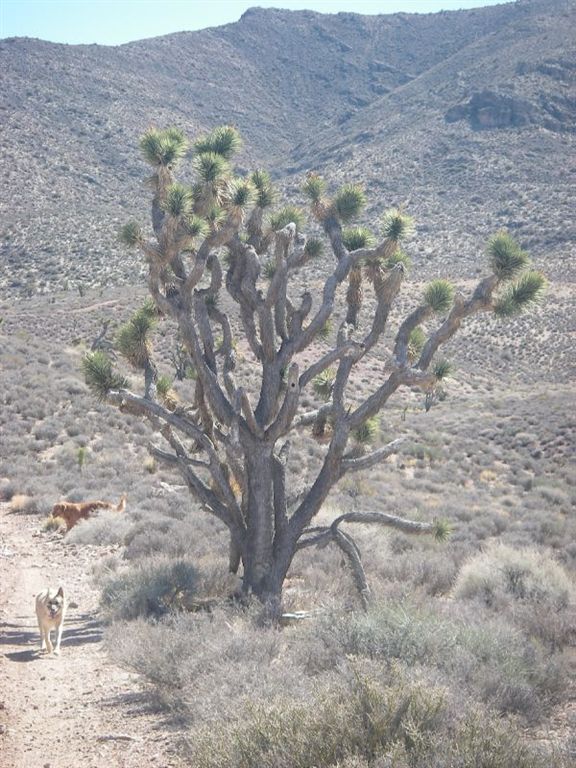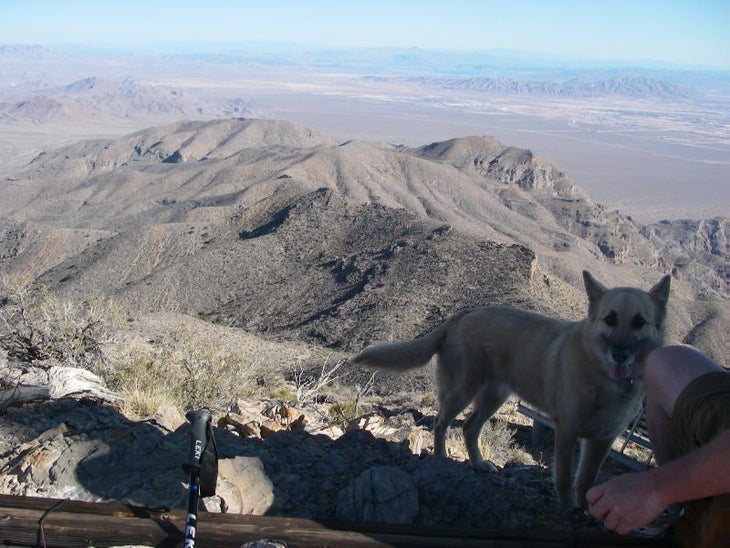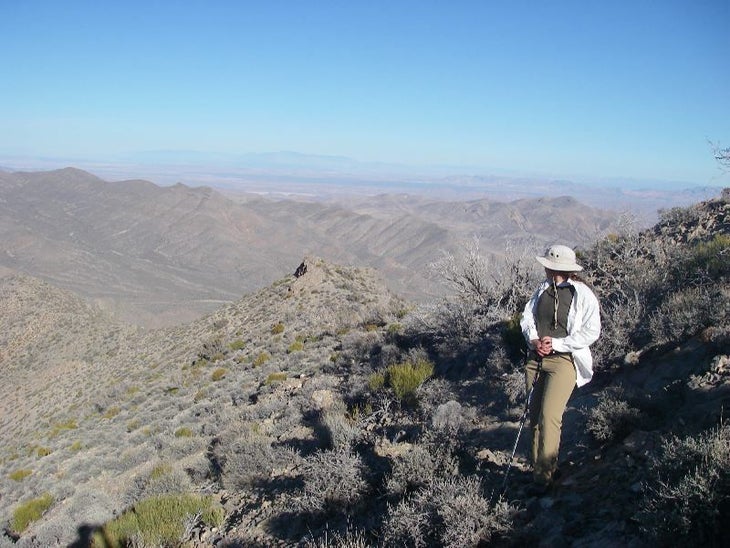 Trail Facts
Waypoints
Vegas on an extremely bright and hazy day
Location: 36.401309967041, -115.180213928223
Lunch on Gass Peak
Location: 36.4006843566894, -115.180122375488
Looking to the peak
Location: 36.4344940185547, -115.159324645996
Sheep Mountains
Location: 36.4018440246582, -115.178520202637
Gass Peak from the first ridge
Location: 36.4291915893555, -115.162666320801
Second ridgeline
Location: 36.4201965332031, -115.165824890137
Desert National Wildlife Refuge
Location: 36.4235343933106, -115.165466308594
Joshua tree
Location: 36.4314193725586, -115.162841796875
Sheep Mtountains
Location: 36.4008636474609, -115.179634094238
Descending
Location: 36.4106636047363, -115.166984558105
GPH001
Location: 36.4347686767578, -115.159370422363
Start hiking south on the Gass Peak Trail past creosote bushes and Joshua trees.
GPH002
Location: 36.4293785095215, -115.162887573242
Turn left at Y-junction and continue upwards.
GPH003
Location: 36.4202499389648, -115.165458679199
Continue straight at 3-way junction heading southwest. Views of the desert and surrounding Sheep Mountains begin to open up. The trail traverses the first of two distinct ridgelines en route to Gass Peak.
GPH004
Location: 36.4148826599121, -115.168357849121
The trail becomes faint, sometimes lost in the mountains scree piles.
GPH005
Location: 36.4107131958008, -115.166481018066
Veer right at at the top of the second ridgeline and make the final ascent to Gass Peak.
GPH006
Location: 36.4006805419922, -115.180366516113
Gass Peak (6,943 ft.): Named for Octavius Decatur Gass, one of Vegas' original residents, this is the highest point in the Sheep Mountain range. Several solar panels and radio towers can be found on the peak.
Backtrack to waypoint 3, turn left, and hike to Gass Spring.
GPH007
Location: 36.4255523681641, -115.164947509766
To the right of the service road is Gass Spring, which trickles into a man-made cache for the local wildlife, including bighorn sheep, coyotes, rabbits and kit foxes. Continue along the service road to Waypoint 2, and turn left heading back to the trailhead.