Knoxville: Twin Arches Loop
This 4.8-mile loop ranks as one of the best dayhikes on the Cumberland Plateau, thanks to whitewater cascades, giant twin arches, and a rustic lodge.
Heading out the door? Read this article on the new Outside+ app available now on iOS devices for members! Download the app.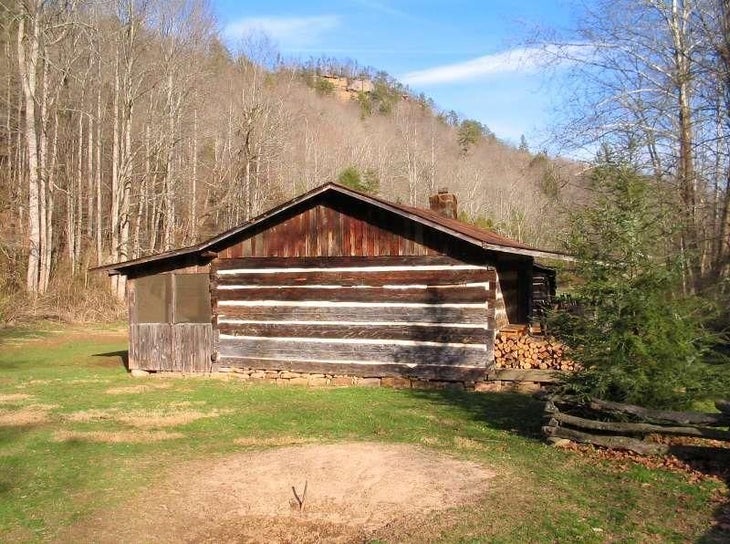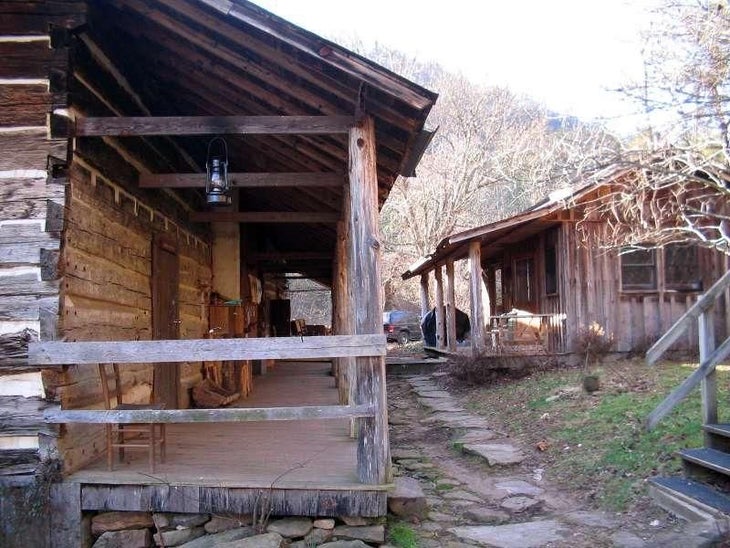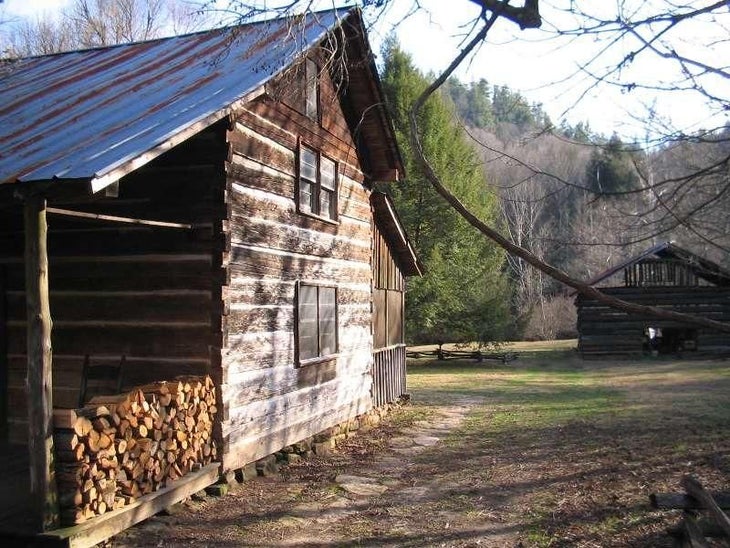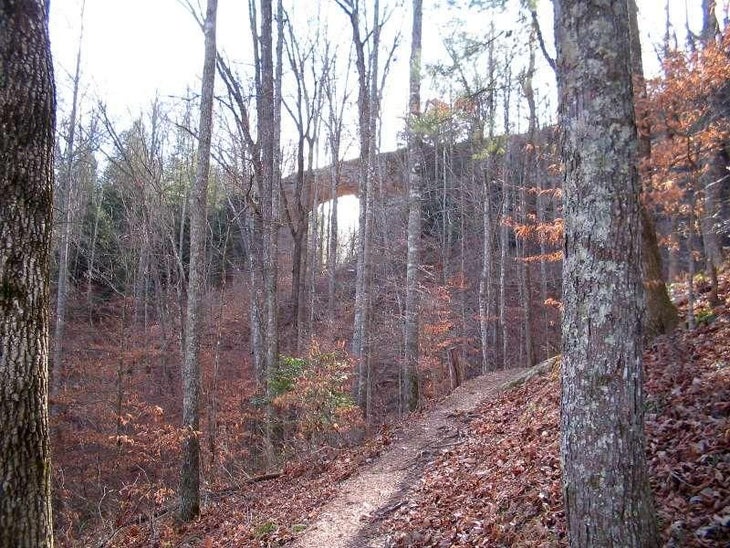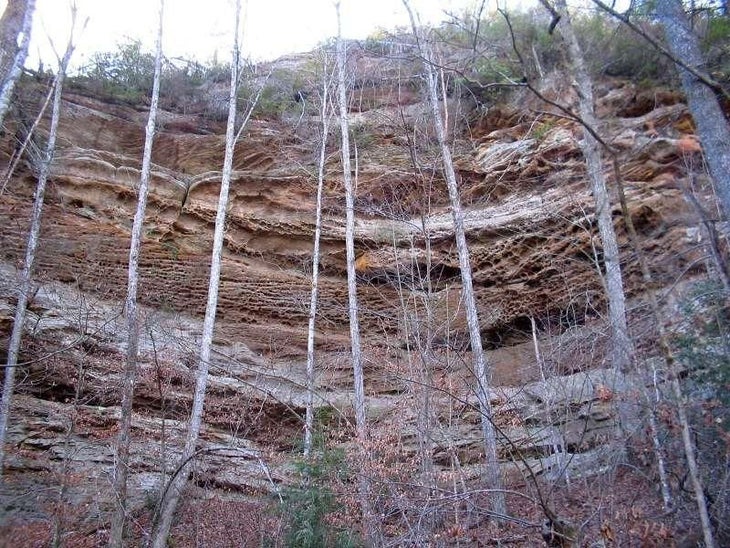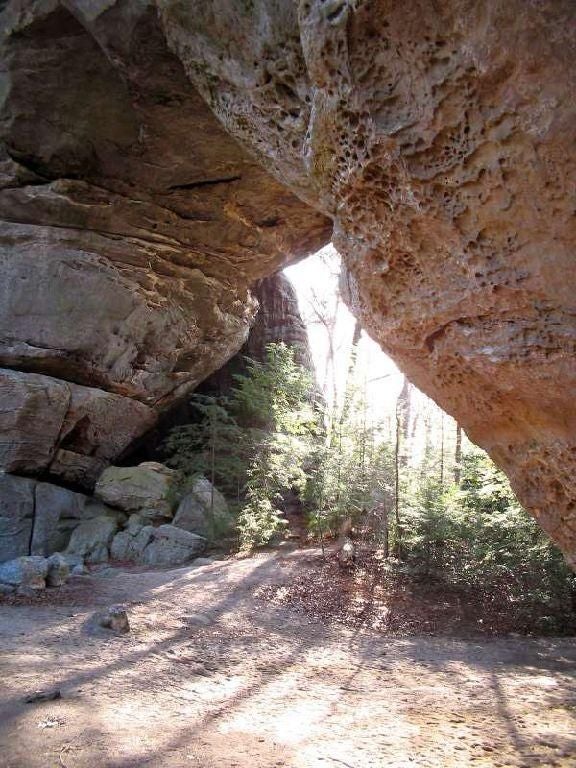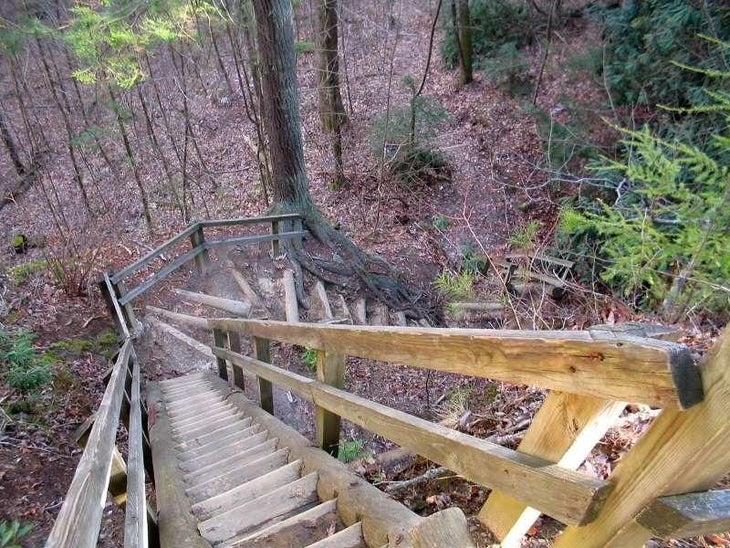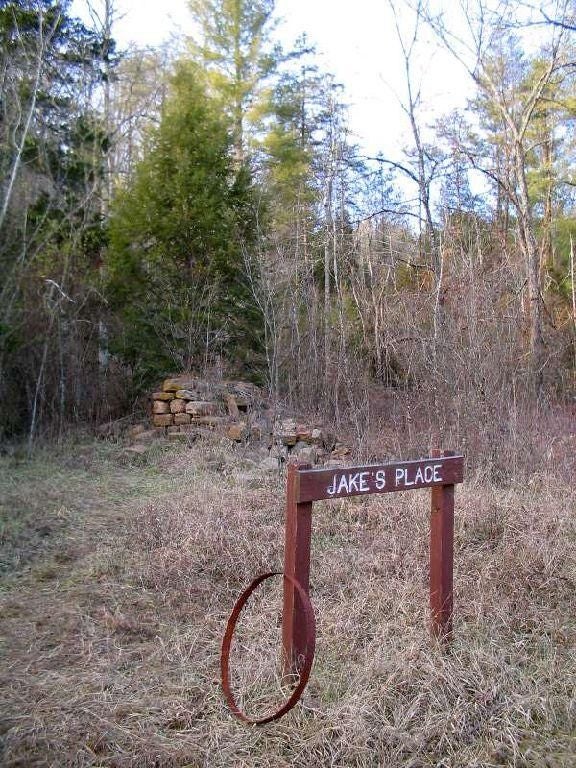 Trail Facts
Waypoints
Arch from below
Location: 36.5422782897949, -84.7359313964844
©Bill Jackson
Cabin at Charit Creek
Location: 36.5373229980469, -84.7276611328125
©Bill Jackson
Charit Creek Lodges
Location: 36.5371017456055, -84.7276840209961
©Bill Jackson
Lodge at Charit Creek
Location: 36.536937713623, -84.7275238037109
©Bill Jackson
North Arch #1
Location: 36.5417327880859, -84.7359924316406
©Bill Jackson
North Arch from the trail
Location: 36.5434875488281, -84.7359619140625
©Bill Jackson
Striking patterns on sandstone
Location: 36.5446929931641, -84.7382659912109
©Bill Jackson
Underneath South Arch
Location: 36.5415115356445, -84.7356567382812
©Bill Jackson
Steep stairs
Location: 36.5411567687988, -84.7351684570312
Practically a ladder, these steps take you to the top of the arches. ©Bill Jackson
The remains of Jake's Place
Location: 36.5365524291992, -84.7446441650391
©Bill Jackson
TAL001
Location: 36.5444602966309, -84.7415771484375
Descend slowly on log steps and wooden staircases
TAL002
Location: 36.5442390441894, -84.7383880615234
L @ Y; continue descent on winding trail lined with striking patterns of weathered sandstone
TAL003
Location: 36.5419006347656, -84.7357482910156
North Arch (93 ft. high): Drop gear and circle arch for photo ops on spur trails. Continue on Loop Trail heading SE
From WPT 3
Drop gear here, at the North Arch and look for picture ops. Turn left on trail to Charit Creek. Go past steps on right, around curve to see the South Arch. We'll climb the steps later.
TAL004
Location: 36.5418014526367, -84.7352523803711
South Arch (103 ft. high), tallest of two spans; take sharp L, head down switchbacks to Charit Creek
TAL005
Location: 36.5374603271484, -84.7279815673828
Optional overnight @ rustic Charit Creek Lodge (reservations required: 865-429-5704); to continue, head W through hemlocks and rhododendrons
TAL006
Location: 36.534538269043, -84.7316131591797
Head R following Middle Creek, passing suspension
bridge on L
TAL007
Location: 36.5365180969238, -84.7448883056641
R toward Jake's Place; a lone stone chimney is the only sign of this mid-1800s homestead
TAL008
Location: 36.5389595031738, -84.7454986572266
Cross gentle flow of Andy's Creek and begin 200-foot switchback ascent; in .2 mi., spot a 10-ft. cascade from overhung ridgeline
TAL009
Location: 36.5416297912598, -84.7436981201172
Cliffs dwarf trail, providing superb two-tent campsites (permit required); return to WPT 3 and turn L; retrace route to car