Jacksonville, FL: Fort Clinch Loop
Massive sand dunes, scenic side trips, and a historic fort highlight this mellow 5.3-mile loop on Florida's northernmost barrier island.
Heading out the door? Read this article on the new Outside+ app available now on iOS devices for members! Download the app.
-Mapped by Eli Schelin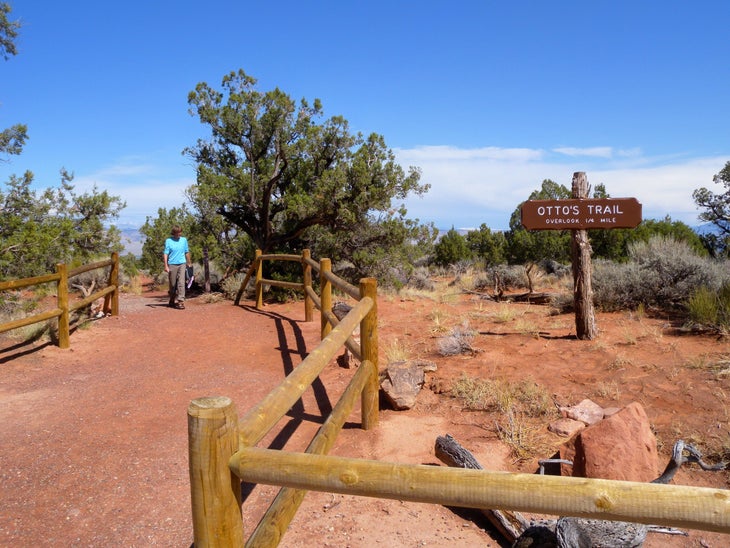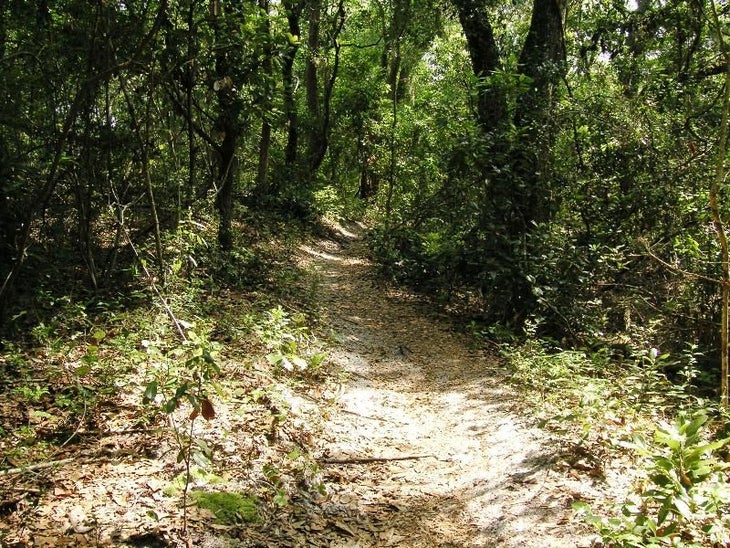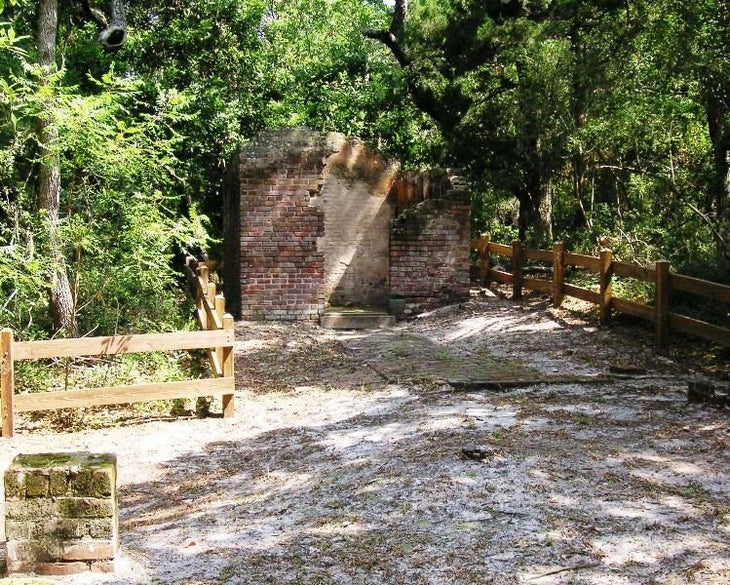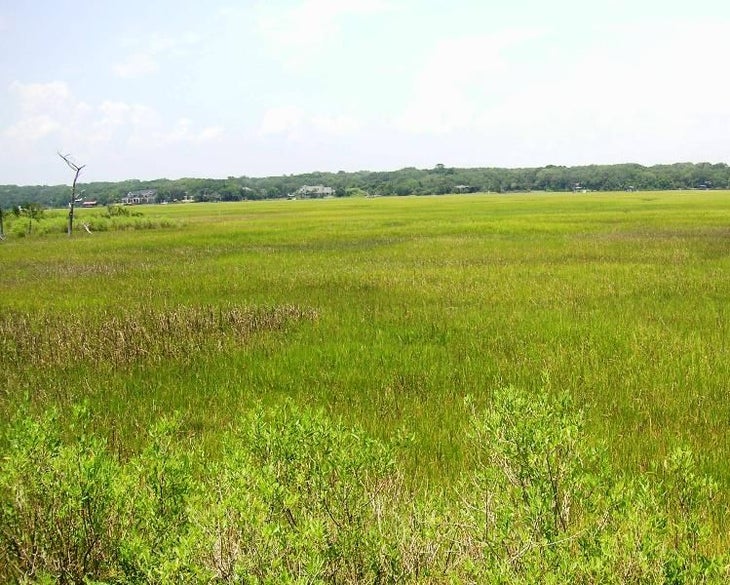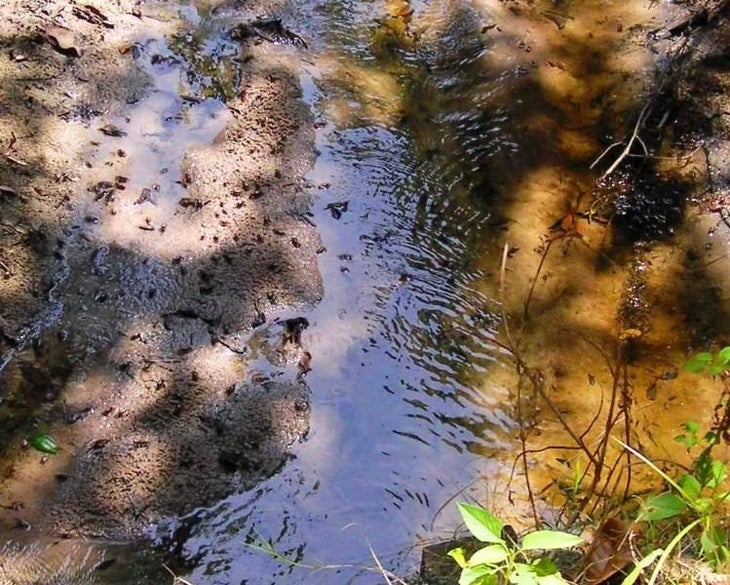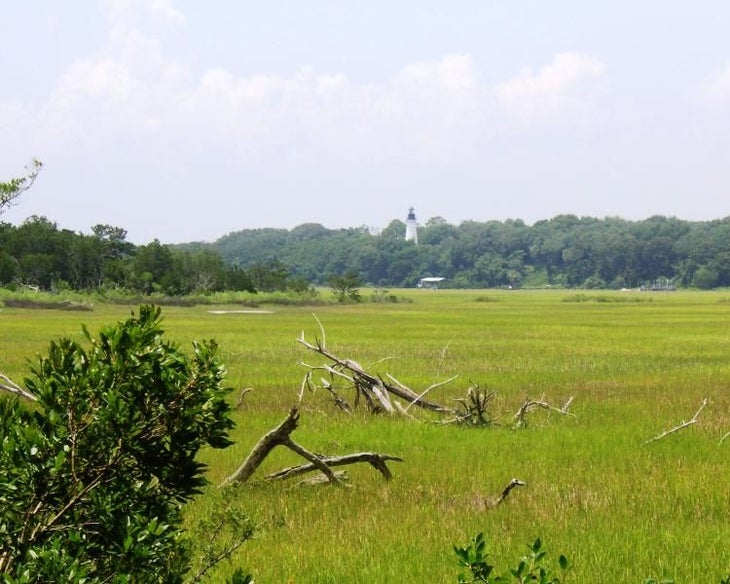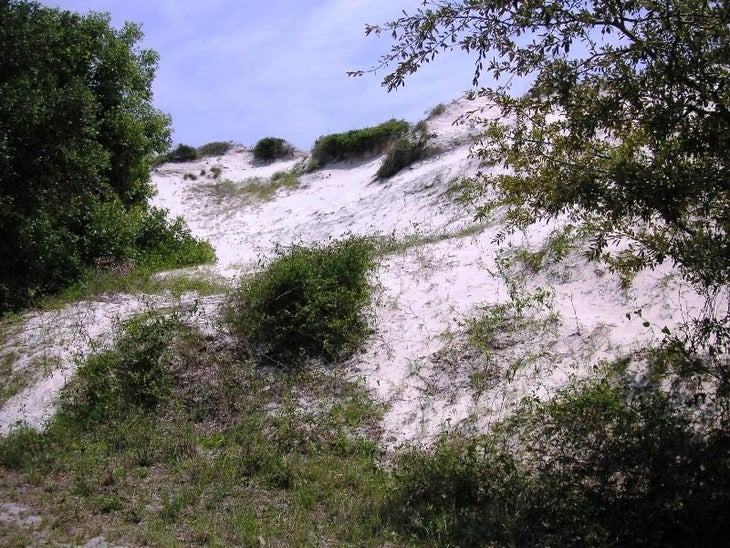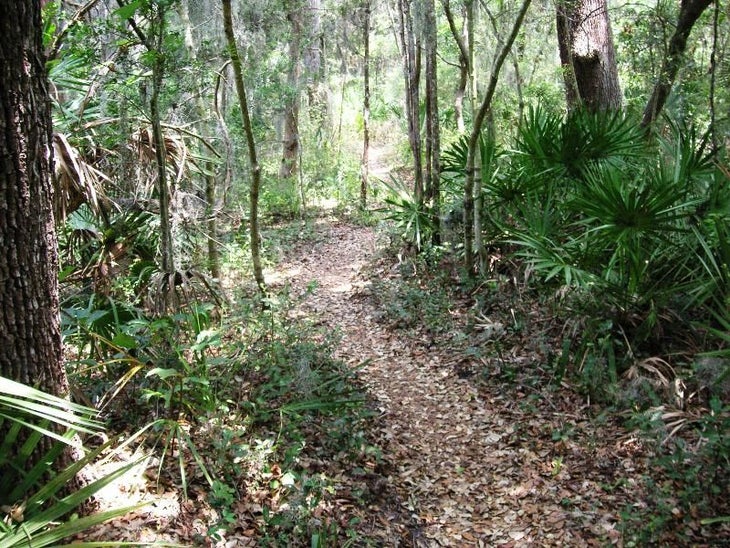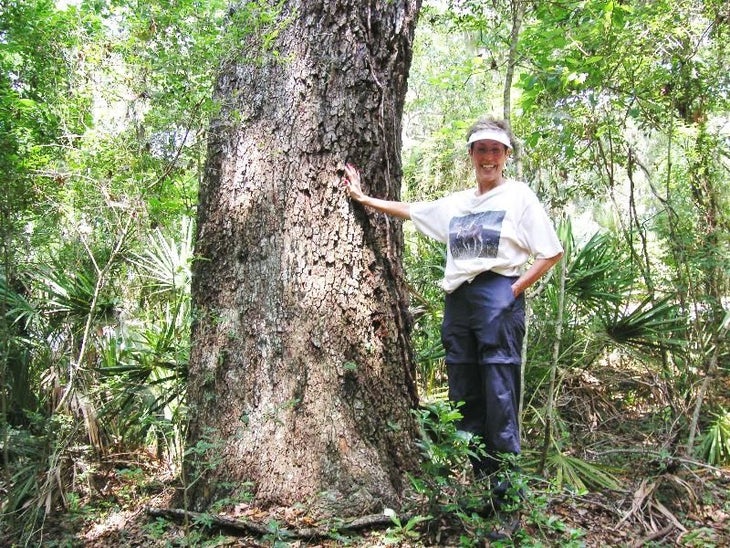 Trail Facts
Waypoints
FCL001
Location: 30.7037696838379, -81.4523086547852
From Fort Clinch parking area, head E on unpaved path; trail parallels park road as it curves to SE
FCL002
Location: 30.6941509246826, -81.4395217895508
Straight @ 4-way. Side trip: Paved road on L leads to camping area and .5-mi. fishing pier overlooking Atlantic's dark waters
FCL003
Location: 30.6826591491699, -81.4349136352539
Stay L; continue S on paved road that weaves in and out of forest; skirt edge of steep, windblown sand dunes
FCL004
Location: 30.6785507202148, -81.4342727661133
Stay L; head S on forested trail
FCL005
Location: 30.6746692657471, -81.4350509643555
Cross paved park road @ loop's southernmost point and turn R; head N through mixed forest
FCL006
Location: 30.6942291259766, -81.4400405883789
Continue N on main trail @ 4-way
FCL007
Location: 30.6985206604004, -81.4436874389648
Continue N on main trail @ 3-way at Willow Pond loop trails. If you decide to take this side trail (about 2.5 miles) look for roseate spoonbill, wood stork, great egret, white ibis, and alligators.
FCL008
Location: 30.7024002075195, -81.4500198364258
Stay straight on main trail @ 4-way
FCL009
Location: 30.7034301757812, -81.4529190063476
Complete loop @ parking area. Recommended: Cross lot to explore historic Fort Clinch, a military post used during the Civil War, the Spanish-American War, and World War II
Trailhead
Location: 30.7038135528564, -81.4518203735352
The trail is shared with mountain bicyclists. For safety reasons, the bicycle trail is designed as a one-way system running counter-clockwise. © Eli Schelin
Trail through canopy
Location: 30.6996479034424, -81.4432907104492
The trail is heavily forested with scrub oak, pine, and hardwood oak hammocks and traverses ancient dunes that are steep and challenging. The canopy provides relief from the sun. © Eli Schelin
Oil House and watch tower
Location: 30.697868347168, -81.4412689208984
Remains of oil house and watch tower used to service three range beacons that helped ships navigate into the Cumberland Sound during the 1800's. © Eli Schelin
Salt Marsh Grassland
Location: 30.6877593994141, -81.4384765625
The park is a peninsula that is surrounded by salt water on three sides. These coastal grasslands run along the shore where they meet the hammocks. © Eli Schelin
Fiddler crabs scatter in Egan Creek
Location: 30.6874351501465, -81.4381484985352
Egan Creek flows under the road. On the east side of the road watch the fiddler crabs scatter as your shadow passes. © Eli Schelin
Amelia Island Lighthouse
Location: 30.6837959289551, -81.4360885620117
Amelia Island Lighthouse dates back to 1838 and is the only remaining lighthouse from Florida's period as a U.S. Territory.© Eli Schelin
Huge Dunes
Location: 30.6793479919434, -81.4339065551758
The park has many large sand dunes which are thought to be some of the largest in Florida. © Eli Schelin
Maritime Hammock
Location: 30.6777305603027, -81.4349594116211
Good example of the maritime hammock found in the park. Maritime hammocks are customary along parts of the Gulf and Atlantic coasts often at the edge of salt marshes. © Eli Schelin
Red Bay tree
Location: 30.6760711669922, -81.4347915649414
Large red bay tree found in maritime hammocks along with live oak, elm, cabbage palm, cedar, beech, and sweet gum. ©Eli Schelin