Jackson, WY: Cache Creek to Game Creek Loop
A favorite route among locals, this 20.7-mile mountain bike loop winds past Cache Creek and Game Creek, revealing views of the Gros Ventre Range and the Snake River Valley.
Heading out the door? Read this article on the new Outside+ app available now on iOS devices for members! Download the app.
This popular mountain bike loop starts in Jackson and winds southeast for 2.5 miles to the Cache Creek trailhead. From here, you'll ride up Cache Creek Canyon on a wide, dirt and gravel trail that narrows for a steep grind to a breezy saddle. At mile 4.3, descend southwest on cruisy singletrack that parallels Game Creek, crossing grassy hillsides dotted with tall rock pinnacles and Indian paintbrush. The final 7.7 miles are an easy spin back to Jackson on a paved bike path with views of open farmland, kettle ponds, and distant mountains.
-Mapped by Kari Bodnarchuk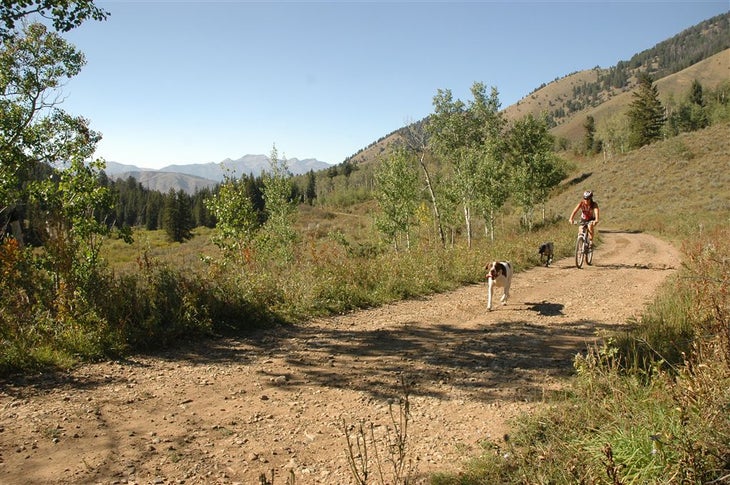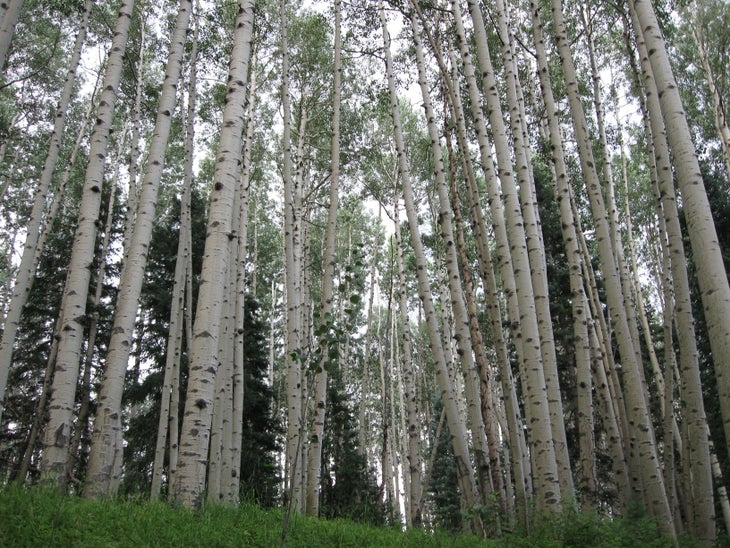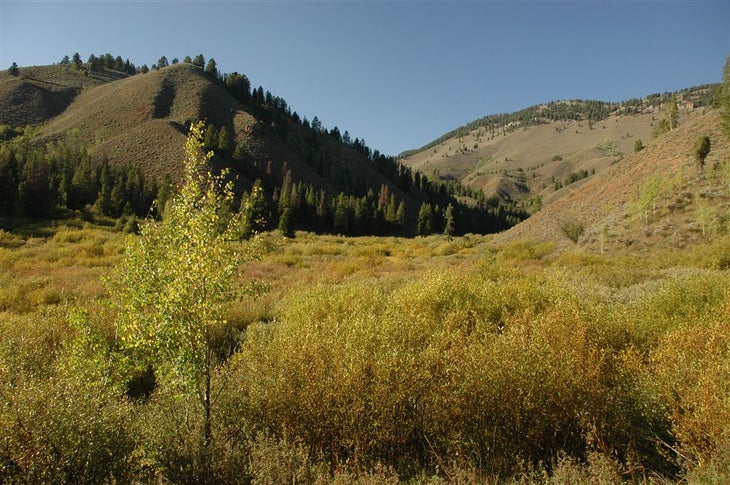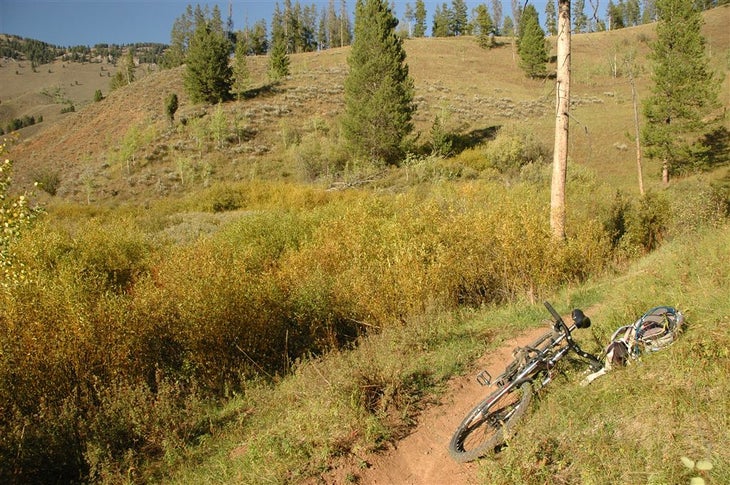 Trail Facts
Waypoints
WPT001
Location: 43.4776611, -110.7695465
From Hoback Sports, ride south on Flat Creek Drive. In 0.1 mile, turn left onto W. Kelly Street. In 0.2 mile, turn right onto Jackson Street, then quick left onto W. Kelly Street. In 0.8 mile, turn right onto Redmond St., then quick left onto Cache Creek Dr. Go 1.2 more miles to the trailhead at the end of the dirt road.
WPT002
Location: 43.4649849, -110.7298508
From the Cache Creek Trailhead (on east side of parking lot), follow the dirt road for a gentle climb through open meadows; Cache Creek and pine forest on the right.
WPT003
Location: 43.4599495, -110.7188644
Continue straight @ 4-way junction, heading southeast. Cache Creek Sidewalk Trail enters on the left (good for trail running); Hagen Trail enters on the right.
WPT004
Location: 43.4583168, -110.7138672
Continue straight @ 3-way junction. Hagen Trail enters on the right.
WPT005
Location: 43.4515495, -110.7012634
Continue straight on Cache Creek Trail @ 3-way with Putt Putt Trail. Ahead, the trail opens up, passing fields on the left. A creek flows through a gully on the right.
WPT006
Location: 43.445385, -110.6848984
Wide trail narrows to singletrack and crosses the creek. Ahead, the trail enters the woods; steady climb continues.
WPT007
Location: 43.439949, -110.6686859
Turn sharp right onto Game Creek Trail @ 3-way, and cross bridge over Cache Creek. Next, use your granny gear for the steep grind up the mountain.
WPT008
Location: 43.4364815, -110.6750031
Trail crosses the hillside, then crests a small, breezy saddle. Ride past aspen, pine, and grassy hillsides. Next, begin singletrack descent across grassy hillsides punctuated with tall rock pinnacles and outcroppings on right.
WPT009
Location: 43.4317665, -110.6838837
Maneuver through three sharp switchbacks on dirt-packed, rocky trail, and cross a field with aspens and shrubs. Pockets of aspen and sharp, serrated rocks dot the hillside on right; watch for grouse and bears.
WPT010
Location: 43.4308014, -110.694664
Ride southwest on cruisy, non-technical singletrack; cross fields of red and white Indian paintbrush and maneuver around a downed log.
WPT011
Location: 43.4272156, -110.7002869
Continue straight to Game Creek Trailhead (West Game Creek veers right over bridge and creek). Rocky, gravel path turns to red dirt as you descend through a swampy area lined with aspens and sagebrush. Ahead, cross an open, level field dotted with sagebrush.
WPT012
Location: 43.4117661, -110.7077484
Singletrack merges with main trail on right. In roughly 0.1 mile, stay right on main trail @ 3-way junction.
WPT013
Location: 43.3942184, -110.7277679
Ride past Game Creek Trailhead parking area; look at hillside on right for impressive views of jagged rocks. Go right onto road and follow downhill.
WPT014
Location: 43.3938332, -110.7480698
Cross the highway and turn right onto paved bike path, which runs alongside US 26 into Jackson. The next 5 miles follow the bike path across gently rolling terrain; take in views of open farmland, distant mountains, horses, and kettle ponds. Scan the skies for parasailers who launch from High School Butte (opposite side of road to the right).
WPT015
Location: 43.4728775, -110.7846375
The Jackson Whole Grocer on the right sells organic food (a great spot to stock up on healthy snacks).
WPT016
Location: 43.4777031, -110.7710571
Turn right into shopping area with Staples and Dollar Tree. Ride east for 350 feet to return to Hoback Sports.
Dirt Road
Location: 43.4649734, -110.7296906
Aspens
Location: 43.4634781, -110.725174
Foothills
Location: 43.4308319, -110.6946411
Singletrack
Location: 43.4301834, -110.6964035
Trailside Views
Location: 43.4272728, -110.7002487