Indianapolis, IN: Whitewater Lakeshore
Catch a bird's-eye view of eastern Indiana's Whitewater Lake on this easy 2.3-mile out-and-back skirting a nature preserve and the a remote wooded shoreline.
Heading out the door? Read this article on the new Outside+ app available now on iOS devices for members! Download the app.
Whitewater Memorial State Park is Indiana's third largest and together with the 200-acre Whitewater Lake, the park is home to the Hornbeam Nature Preserve. This 2.5-mile hike follows Whitewater's Lakeshore trail as it tours the lake's lightly traveled western shore toward a wooden observation deck.
This mapped route begins at the signed trailhead on the north side of the Nature Preserve parking area and follows the eastern branch of a short loop trail. Within 0.25-mile, the trail branches east, descending 100 feet toward the water's edge and hugging the lake's western shore beneath a wooded canopy. After descending a bluff about 1 mile from the trailhead, climb up the observation platform to take in sweeping views to the east of the lake. Listen and watch for migrating birds before turning back and re-tracing this route to the parking area.
-Mapped by Swati Gunale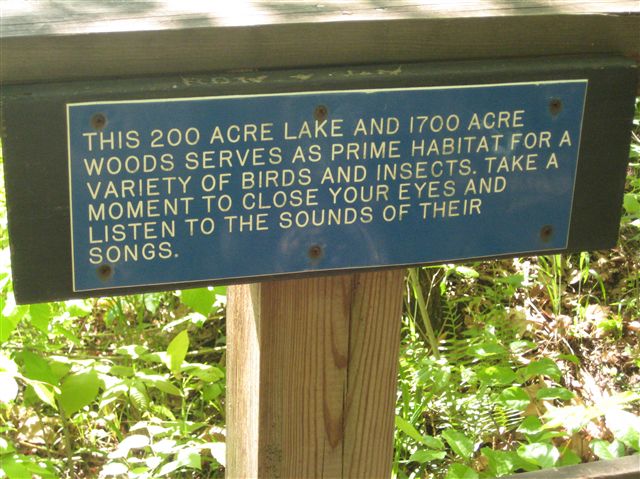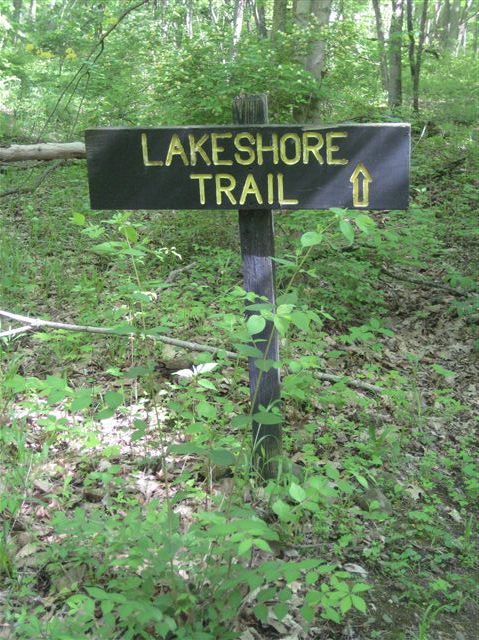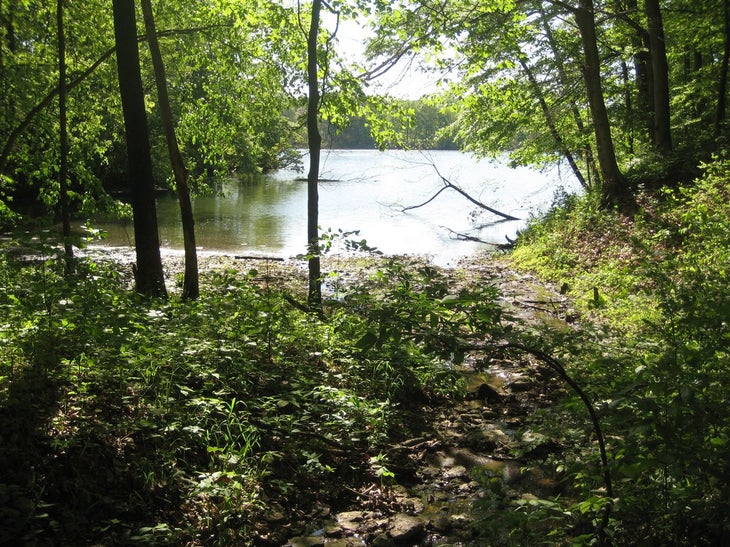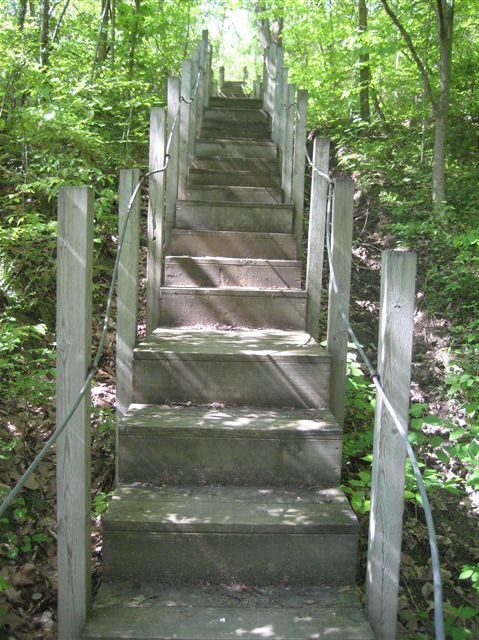 Trail Facts
Waypoints
WLK001
Location: 39.607183, -84.977438
The signed Lakeshore Trailhead is on the northeast corner of the Nature Preserve Parking Area.
WLK002
Location: 39.607343, -84.97652
Stay right at this Y-junction that marks the beginning of a 0.5-mile Nature Preserve Loop. Either direction will lead to the longer Lakeshore Trail that begins on the loop's far end.
WLK003
Location: 39.609489, -84.97573
Turn right at the 3-way junction to descend to the water along the Lakeshore Trail.
WLK004
Location: 39.608345, -84.973809
After a steep descent, this Whitewater Lake lookout is a good spot to rest or eat a picnic lunch.
WLK005
Location: 39.6122676, -84.9715662
As the trail continues north, it begins dipping onto ravines and rolling along the forest floor away from the shore.
WLK006
Location: 39.6171274, -84.9685434
A long flight of wooden steps lead to an observation deck above Whitewater Lake.
WLK007
Location: 39.6175365, -84.968318
Watch for birds and lake-cruising boats from this observation deck on a hillside above the lake.
Nature
Location: 39.6070769, -84.9770379
This sign near the trailhead parking lot reminds visitors to stop and appreciate the park's delicate natural balance. © Swati Gunale
Lakeshore Trail
Location: 39.6094243, -84.9753213
Follow signs for the Lakeshore Trail © Swati Gunale
Lake
Location: 39.6086969, -84.9740767
Though Whitewater Lake is a popular waster-sports and fishing destination, there are some pristine spots along its western shore. © Swati Gunale
Steps
Location: 39.6170944, -84.9685407
This imposing set of steps leads up the hillside to the Observation Deck and the end-point for this mapped route. © Swati Gunale